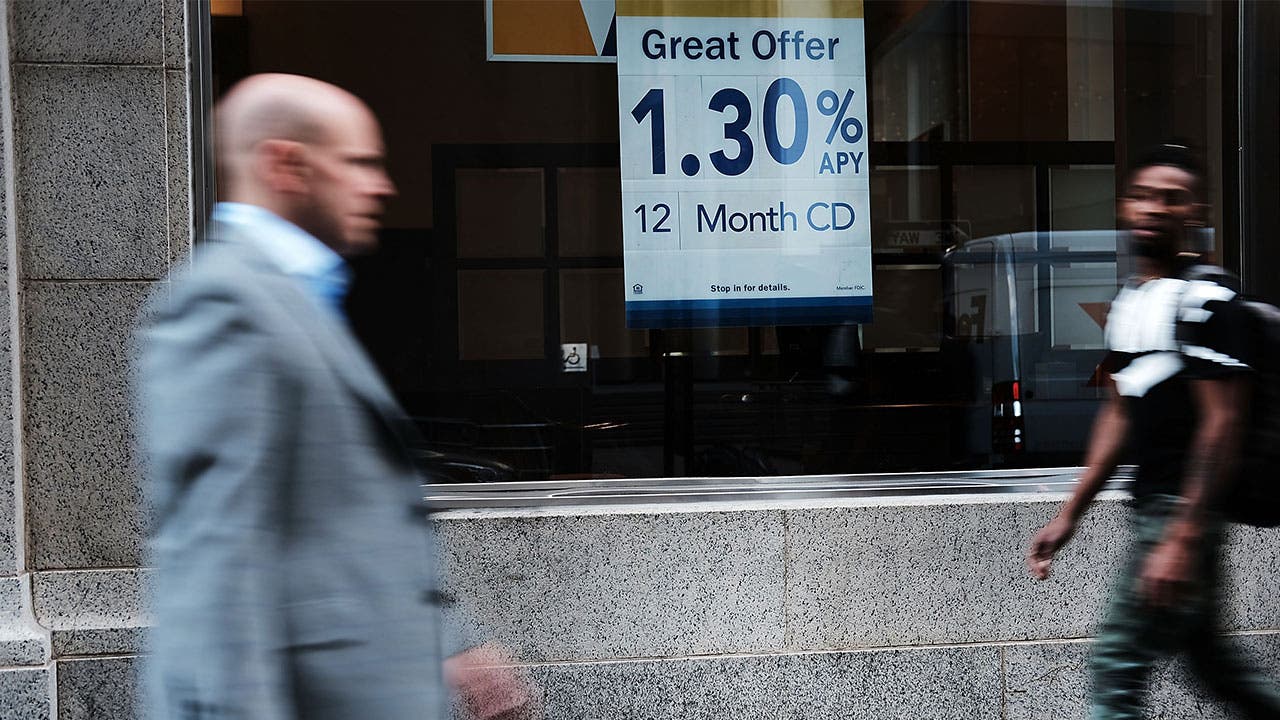 Sock away your savings into the average money market account and you'll earn a paltry 0.15 percent, Bankrate's latest survey of banks and thrifts shows.
You can find higher-paying options with little difficulty, even if your balance is small. You may have to scout around, though. Big banks usually don't offer the best rates, so you'll need to check out online banks, community banks and credit unions.
These lesser-known institutions are safe places to park your savings as long as they're members of the Federal Deposit Insurance Corp. or the National Credit Union Administration — and most are.
5 low-risk ways to earn higher interest:
Consider a rewards checking account.
Take advantage of bank promotions.
Get over your fear of online banks.
Check out high-interest, low-penalty CDs.
Don't accept a low rate.
1. Consider a rewards checking account
Rewards checking accounts typically pay higher interest on balances. For example, First Financial Credit Union's Kasasa Cash checking account pays 2.05 percent annual percentage yield on balances of $7,500 or less and 0.42 percent APY on balances over $7,500.
Rewards checking accounts may offer other perks, too, such as sign-up bonuses, cash back on debit card purchases, airline miles and refunds on ATM fees.
The trick is meeting account requirements, such as maintaining a minimum balance, having direct deposit and getting your bank statements online.
Read the disclosures on any rewards account to make sure monthly fees and other costs won't eat up your rewards.
2. Take advantage of bank promotions
Opening a new account? Check out bank incentives, such as cash bonuses.
Some banks will give you several hundred dollars if you open a new account. Chase, for example, is offering $200 to open a new checking account and an additional $150 for a new savings account.
But you must sign up for direct deposit, and there is a stiff $1,500 minimum balance requirement to avoid monthly fees.
Rewards checking account perks and restrictions vary by institution. Some banks offer referral bonuses. But be careful about making a long-term commitment with a bank that offers a bonus. You may find its standard interest rates to be puny.
3. Get over your fear of online banks
Online banks are a good bet for higher yields and perks that pay.
Discover Bank's Cashback Checking, for example, doesn't pay interest, but it does pay 1 percent cash back on up to $3,000 in debit card purchases each month. There are no monthly fees or balance requirements, and account holders have access to over 60,000 no-fee ATMs in the United States.
Your money is safe in an online bank as long as the bank is FDIC-insured. But do your homework on any institution that's new to you.
4. Check out high-interest, low-penalty CDs
"Generally, any money earmarked for the short term (one year or less) should be in a liquid position," says Gage DeYoung, CFP professional and founder of Prudent Wealthcare in the Denver area. "That being said, it is frustrating to get 0 percent on cash."
Today's average CD rates are very low. Don't settle for crumbs. Look for above-average rates and low early withdrawal penalties.
One option is Ally Bank, which is offering an 11-month CD that earns 1.25 percent APY and has no early withdrawal penalty if you fund the CD with at least $5,000. Deposit less than $5,000 and the APY dips to 1.15 percent.
If you can withdraw your balance anytime without it costing you a lot, move your money to higher-paying CDs as rates climb. In the meantime, you're earning more than you would have by keeping that money in a savings or money market account.
You could also create a short-term CD ladder to increase your returns.
5. Don't accept a low rate
If you're looking to earn high interest, you may have to ignore the big banks.
Chase, Bank of America, Wells Fargo and Citibank, the four biggest banks, offer few, if any, competitive rates on any banking product.
The amount of money kept in low-yielding money market funds is staggering. But there is lots of competition for that money, which can easily be moved out of a savings account that's paying you well below the rate of inflation.
If you find a really good deal on a savings or money market account, don't park your money there and forget it. The great rate that lured you could plummet.
Don't feel that you're locked into a bank long term. Open an account to take advantage of a good rate, then do your research again in 12 months. Expect to move your money around if you want to maximize your earnings potential.