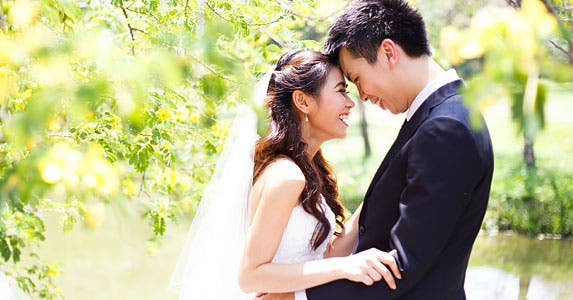 Just married? Couple your insurance, too
Now that you've "jumped the broom" on the first day of the rest of your lives together, you and your spouse must get to work on the financial factors of marital bliss. An important part of that is having the right insurance for newlyweds.
"When you are getting married, in essence, you're combining everything you have," notes Loretta Worters, a spokeswoman for trade group the Insurance Information Institute.
What better time to discuss the nitty-gritty of protecting your family than when you're sporting shiny new rings, raking in the gifts and decorating your new digs?
Get an instant life insurance quote
Still, there is a disconnect between what the newly married acknowledge they should be discussing about insurance and what they actually talk about, according to a survey by the National Association of Insurance Commissioners, or NAIC.
Evaluating your insurance needs early on as a couple shouldn't be taken lightly, says Jim Hyatt, vice president of personal lines at Arbella Insurance Group in Boston.
"You've got to think of it as you're protecting your assets, and you're protecting your income," he says.
Read on to learn about insurance for newlyweds: the six types of policies couples should consider carrying.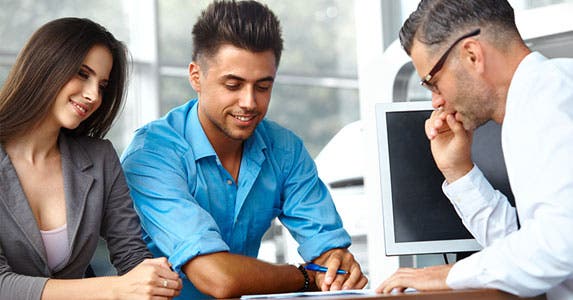 Hitch your auto insurance
Merging your auto insurance policies is often a money-saver, especially if one of you has a not-so-great driving record, Hyatt says.
"The driver who has no blemishes on their (record) could help the rating and pricing on the person who does," he says. Some car insurance companies also have multivehicle discounts, he adds.
Though, in some instances, it may make sense for you to not combine insurance coverage, Worters says.
Insurers expect that couples living together may use each other's vehicles. However, if a bad driving record ends up having more of a negative impact on rates than you expect, "you would have to make it very clear that you are having separate policies," she says.
Sixty-one percent of newly married couples say they discussed combining auto policies before they were married, but only 30 percent believed their spouse's driving record was an important enough topic for a premarital conversation, the NAIC survey found.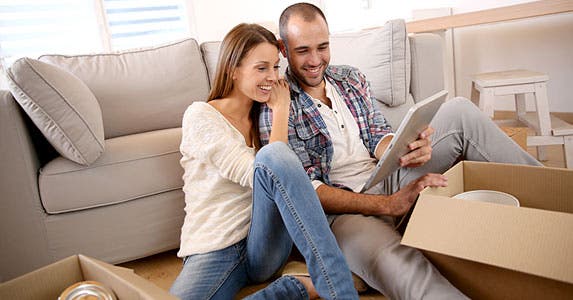 Renters insurance for blended belongings
Whether one of you is moving in with the other or you're both moving into a new home, insuring your belongings is a must.
If you're a younger couple, chances are you're renting a place and will need renters insurance, Hyatt says. "A lot of young people, when they're renting an apartment or renting part of a house, they think that the insurance for all of the stuff that they own is actually the responsibility of the landlord, and that's not the case," he says.
The first thing you should do is take inventory of your belongings, Worters says. Be sure you buy enough coverage for valuable items such as jewelry — including the engagement ring and wedding bands.
A typical renters insurance policy includes jewelry coverage up to $1,000, so you may want to purchase extra coverage. Worters recommends a "floater" policy, which would protect valuables even away from home.
"Let's say you lose (your ring) in a hotel on your honeymoon — you'll have coverage for it," she explains, "Or … let's say, it falls down the kitchen sink and you can't retrieve it — it's been washed away. It would be covered under a floater."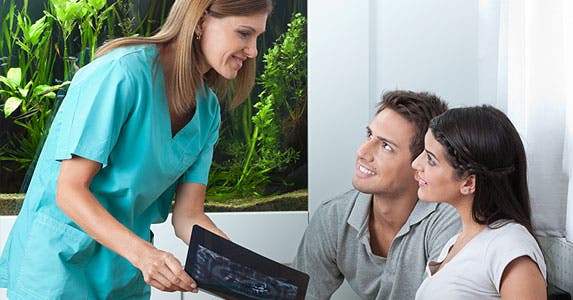 A new couple's health insurance question
Will you combine your health insurance policies or keep them separate? That's a critical decision to make prior to getting married. Also, consolidating plans could save you time and money.
Still, more than a quarter of young couples may go without discussing health insurance arrangements before their wedding day, the NAIC survey found.
Marriage is one of the "life events" that allow you to modify or sign up for coverage outside of a health plan's annual open enrollment period. That makes it easier for newlyweds to put their health insurance under one policy.
If you both have employer-sponsored insurance, one of you may have better coverage than the other, in which case it would make sense to use that policy for your family, Worters says.
Think about more than just which plan has the lowest premium. Compare coinsurance, copayments and deductibles.
Alternatively, if one of you doesn't have health insurance through work and cannot be added to the other's employer-sponsored policy for some reason, you may enroll in a plan through the Obamacare marketplace.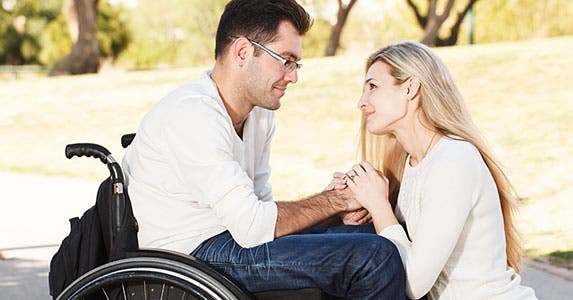 Disability insurance: Lifestyle protection
If you or your spouse happened to suffer an injury or illness and could no longer work, could your family still make ends meet?
If the answer is no, you may want to consider purchasing disability insurance.
Insurance for newlyweds ought to include disability coverage, says Ben Barzideh, a wealth adviser with Piershale Financial Group in Crystal Lake, Illinois. Couples ought to consider the worst-case scenarios.
"You're trying to replace that income that would be lost if you were ever disabled," he says.
More than half of Americans identified as disabled are in their working years, between ages 18 and 64, according to the nonprofit Council for Disability Awareness.
Your employer may offer group disability coverage, or you could purchase a private policy. Both types of policies may replace about 50 percent to 70 percent of your income.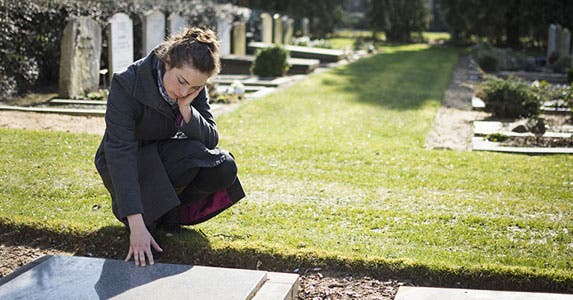 Life insurance for 2
While 7 out of 10 (71 percent) newly married couples recognize the importance of addressing their life insurance needs pre-marriage, nearly half of them blew off the conversation before exchanging wedding vows, according to the NAIC.
Life insurance will help with protecting your family if one of you dies unexpectedly, says Barzideh. He recommends term life insurance, which provides coverage for a predetermined time period, such as 20 or 30 years.
"If something happens to you and you pass away during that term, well then there is a death benefit of life insurance that will be paid out to your spouse," he says.
A person younger than 30 or 35 years old can buy $1 million worth of coverage for $80 to $90 per month, he adds.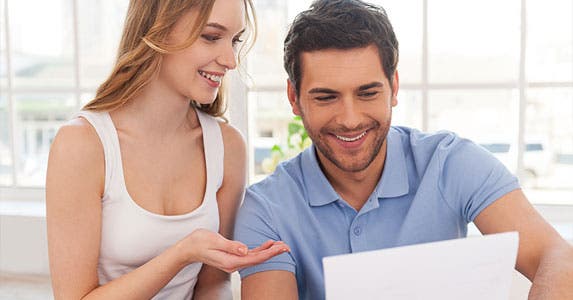 Umbrella policies: When it rains …
When the coverage you have to protect your family still doesn't seem adequate, it may be necessary to carry an umbrella insurance policy.
Umbrella policies provide additional liability insurance for newlyweds — beyond what's included in your auto or home insurance — to protect in the event of a lawsuit. It's possible to get $1 million in coverage for about $175 to $200 per year, Hyatt says.
"For a couple that has some more significant assets and good income, that's very inexpensive when you think about the amount of coverage that you get," he says.
Regardless of what type of insurance you are shopping for, you don't have to go it alone. Expert help is available if you need it.
"Talk to an independent insurance agent because that agent can really be your advocate and can help you decide how much insurance you should buy," Hyatt says.