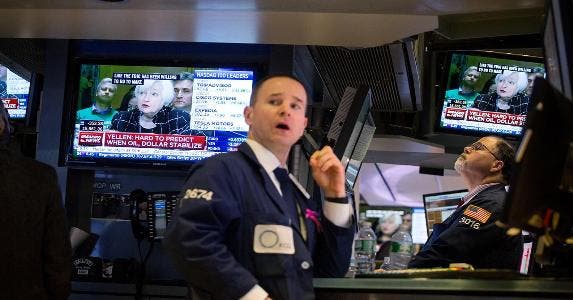 The Federal Reserve has hiked its short-term federal funds rate again – the fourth increase in 18 months. The Fed will almost certainly push up its benchmark increase rates several more times in the coming months and years.
Here's what you need to know about how and when the Fed's latest rate hike will affect you.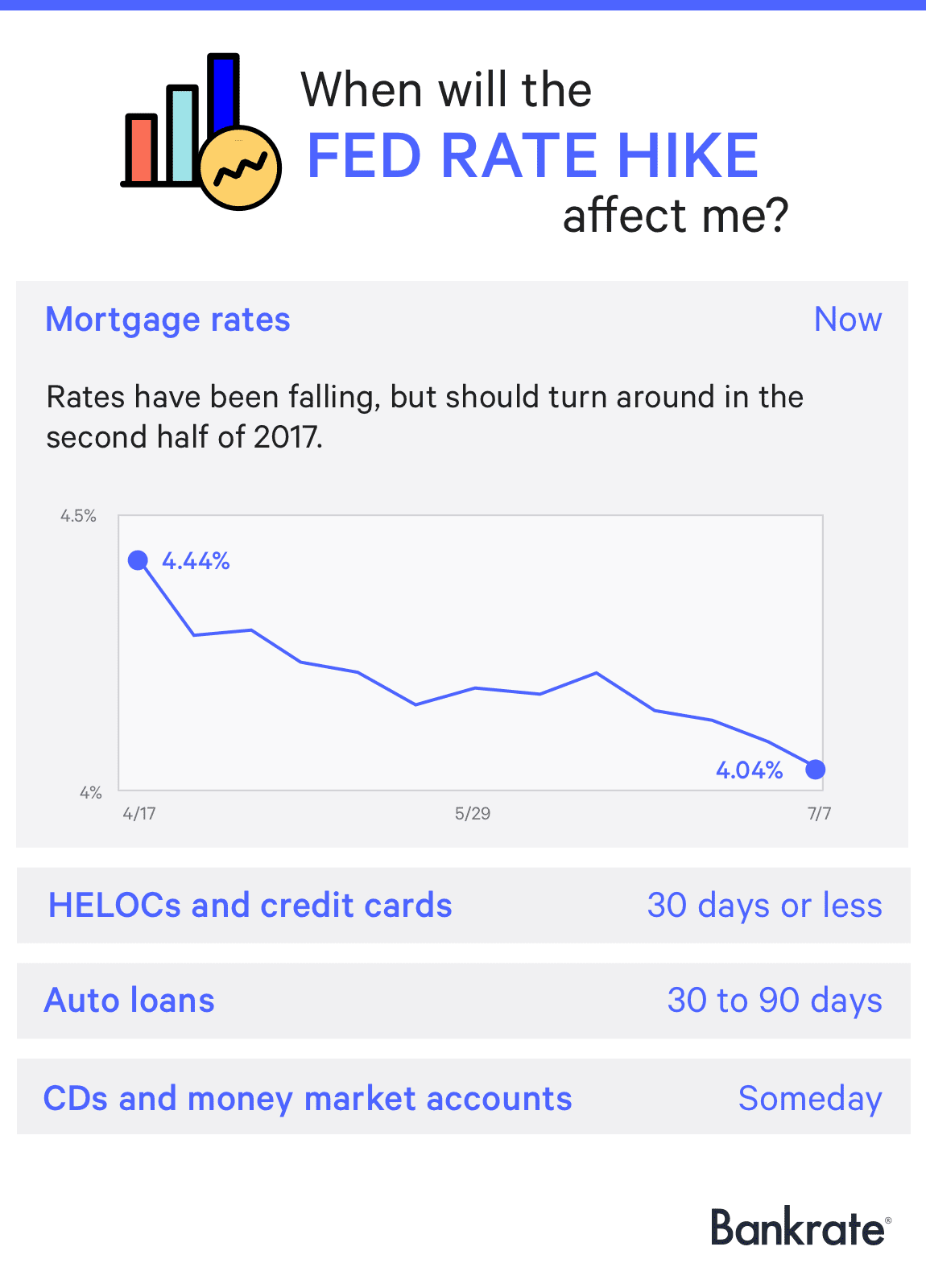 ---
Mortgages
Believe it or not, mortgage rates don't always move in the same direction as the Fed. This spring has been a good example. The Fed raised the federal funds rate in the middle of March, and mortgage rates have been steadily falling since then. They fell even as investors became increasingly sure that the Fed would hike again in June. It's a sign that investors are not too concerned about inflation, which is often a reason for Fed rate increases.
Does this mean that mortgage rates will continue falling? Probably not. Fannie Mae and the National Association of Realtors predict that the 30-year, fixed-rate mortgage will be higher at the end of 2017, but by less than half a percentage point.
If you're ready to shop for a mortgage, the first step is to use a mortgage calculator to figure out how much you can afford to borrow.
---
Home equity
The interest rate on your home equity line of credit, or HELOC, is tied to the prime rate, which goes up immediately after a Fed hike. You can expect to see a higher interest rate on the HELOC within 30 days, or by the second billing statement after the Fed's action.
Now that most homes are gaining equity, lots of homeowners are getting HELOCs to pay for home improvements or for money to use in financial emergencies.
Looking for a fixed-rate home equity loan? They will track higher as the Fed increases rates, but at a much slower pace than short-term interest rates.
---
Credit cards
You could see a rate increase on your credit cards as early as your next statement. That makes this a good time to pay down your balances or move debt to a low-interest balance transfer card.
Your credit card agreement should spell out when your card issuer raises its interest rates after a Fed rate hike. Many issuers change cardholders' APRs on the first day of the first billing period after a change to the prime rate, which is the index on which credit card rates are based.
---
Auto loans
Interest rates are moving up, but don't despair. Auto loan rates are low, and you can get a good rate on a car loan by shopping around.
Auto loan rates at credit unions have generally lagged moves by the Fed, notes Mike Schenk, vice president of economics and statistics at the Credit Union National Association.
Check out Bankrate's auto loan calculator to see how fluctuating rates can affect your monthly payment.
---
CDs and money market accounts
Sick of living through historically low interest rates on deposits? It's hard to predict just how banks will react to this Fed rate hike. To maintain profits, banks might keep rates low on certificates of deposit and savings accounts.
Consider a savings account that pays 1.25 percent APY on a minimum deposit of $10,000. Another option is to shop high-yield CDs.