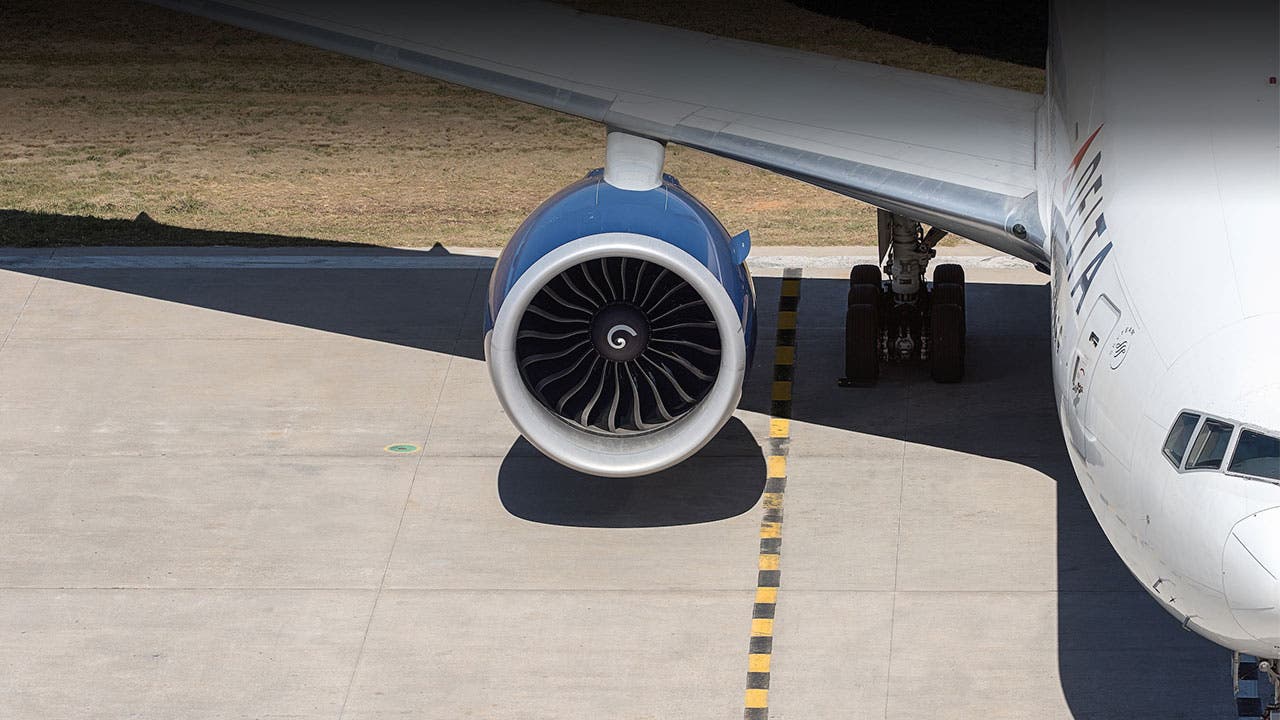 Editor's note: some of the offers on this page are no longer available. 
Imagine not having to worry about checked bag fees each time you travel on Delta Air Lines. Envision gaining free access to Delta's Sky Club lounge, where you can relax in privacy and comfort, take care of business on free Wi-Fi and enjoy a selection of complimentary beverages. It's all possible using a Delta SkyMiles American Express card.
Plus, as a Delta SkyMiles American Express cardmember, you can plan free flights every year and earn Miles you can use on Delta flights every time you make an eligible purchase.
As any frequent traveler will tell you, access to airport lounges, upgrades and free checked bags can help make any trip more pleasant and productive. The Delta SkyMiles program has a choice of credit cards, all co-branded with American Express, to help you accrue SkyMiles points faster.
Which are the best cards for Delta SkyMiles? You can skip the line and find out right here.
Best cards for Delta SkyMiles
There are a lot of great travel credit cards out there, but none help you earn Delta SkyMiles as fast as the Delta SkyMiles credit cards issued by American Express. With four distinct cards available, you'll be able to find one that matches your spending, and flying, habits so you can maximize your rewards.
Keep in mind, all four cards carry a variable APR of 17.99% to 26.99% on purchases, so it's wise to pay the card in full when it comes due. If you carry a balance, money that you could be spending on travel will instead need to go toward paying interest.
The entry-level card in the pack, the Blue Delta SkyMiles card, has no annual fee and offers 2 Miles for every dollar spent at U.S. restaurants, 2 Miles on purchases made directly with Delta  and 1 Mile on all other purchases. A welcome offer of 10,000 Bonus Miles after you spend just $500 in the first three months makes this a great starter travel card. Link it to your Delta SkyMiles Dining account to earn even more.
The Gold Delta SkyMiles credit card gives you 2 Miles per dollar spent directly with Delta and 1 Mile on every other purchase. The $95 annual fee is waived the first year, so if you're on the fence about a Delta SkyMiles card vs. other travel rewards cards, you can try this one out. See Rates and Fees.
You'll enjoy added perks when you fly Delta, including priority boarding, access to the Delta Sky Club® at a per-visit rate, and one free checked bag on Delta flights.
You'll also earn 30,000 bonus miles when you spend $1,000 in purchases within the first three months, and a $50 statement credit when you make your first purchase with Delta in those three months.
Platinum Delta SkyMiles® Credit Card from American Express
Like the Gold card, the Platinum Delta SkyMiles gives you 1 Mile for every dollar spent on purchases and 2 Miles for purchases with Delta. Where it stands out is with an Annual Miles Boost, offering 10,000 Medallion ® Qualification Miles (MQMs) and 10,000 Bonus Miles after you reach $25,000 in eligible purchases every calendar year.
The Platinum Delta card also has a generous welcome offer of 5,000 MQMs and 75,000 bonus miles when you spend $3,000 with the card in the first 3 months, plus a $100 statement credit after you make your first Delta purchase with the card within 3 months.
MQMs help Delta SkyMiles members achieve the next level of membership, from Silver all the way up to Diamond status. As you advance through the tiers, you earn more Miles for each flight and open up a whole new world of perks and benefits, too. The Platinum card has a $195 annual fee.
Delta Reserve® Credit Card from American Express
Designed for big spenders, the Delta Reserve card has a $450 annual fee, which can quickly pay for itself in the first year when you earn 5,000 MQMs and 75,000 Bonus Miles after spending $5,000 in the first 3 months.
In most cases when you're redeeming Miles for a flight, 1 Mile equals 1 cent. So those 75,000 Bonus Miles will buy you a $750 ticket. Add your free checked bag and complimentary access to the Delta Sky Club lounge — with complimentary beverages — and your card has more than paid for itself in the first year. Plus, those MQMs can help you achieve Medallion Status faster, giving you even more rewards and benefits.
Like the Gold and Platinum cards, the Delta Reserve gives you 2 Miles for every dollar spent with Delta and 1 Mile per dollar on all other purchases. The Reserve card also has an Annual Miles Boost, allowing you to earn 15,000 MQMs and 15,000 Bonus Miles when you spend $30,000 in purchases each calendar year. The Bonus Miles plus a free checked bag, complimentary companion ticket (upon yearly renewal) and Sky Club access all make this card worthwhile for frequent travelers.
How to transfer credit card points to Delta
While the co-branded Delta cards are the best way to earn SkyMiles by credit card, if you have another American Express card, you can convert your points to SkyMiles. One example is The Platinum Card® from American Express. Simply call the number on the back of your card to start the process. As a bonus, the American Express Platinum also gives you complimentary access to the Delta Sky Club.
You can't transfer points with all credit cards — American Express is the only Delta credit card transfer partner in the U.S.
If you'd prefer to use another travel credit card, like the Chase Sapphire Preferred® Card, you can still book travel on Delta through the Chase Ultimate Rewards® portal and earn SkyMiles. You can also redeem your CSP rewards at a rate of 1.25 cents per point. It might not make sense to "divide" your spending across multiple point systems, but using a flexible card like CSP — which gives you 2X points on restaurant and travel spending, 1 point per dollar everywhere else — may help you earn more in the long run.
For frequent Delta flyers looking for seating upgrades, lounge access and SkyMiles with every eligible purchase, the Delta SkyMiles Blue, Gold, Platinum or Reserve will get you where you want to be faster, making them the best credit cards for Delta SkyMiles.
---
Learn more with Bankrate.com