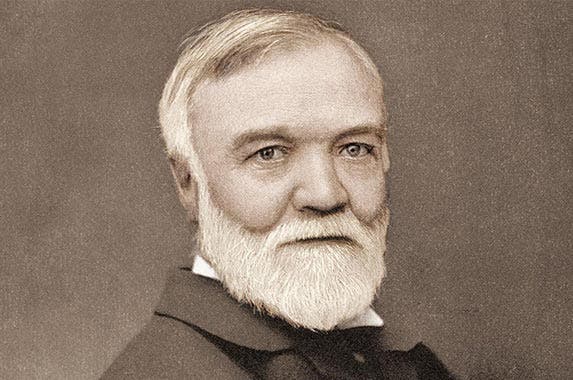 The 12 richest families in America
Steel magnate Andrew Carnegie didn't seem to be a fan of passing on the family fortune. He wrote, "I would as soon leave to my son a curse as the almighty dollar." While some families may not transfer wealth to younger generations, plenty of American households have. Using Forbes' latest rankings, here are the 12 wealthiest clans in the nation.
RATE SEARCH: Get some interest on your savings starting today by shopping money market accounts.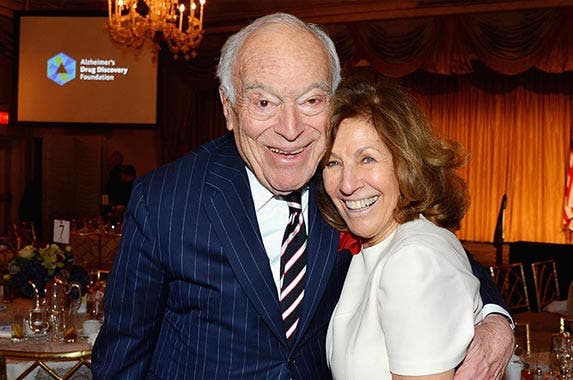 No. 12: Lauder family
Leonard Lauder and Judy Lauder attend the Alzheimer's Drug Discovery Foundation Seventh Annual Fall Symposium & Luncheon at The Pierre Hotel on Nov. 14, 2016 in New York City. (Patrick McMullan/Getty Images)
Estimated net worth: $17.9 billion
Estee Lauder began the cosmetics firm in 1946. Today, two of her sons and three of her grandchildren are involved in running the company.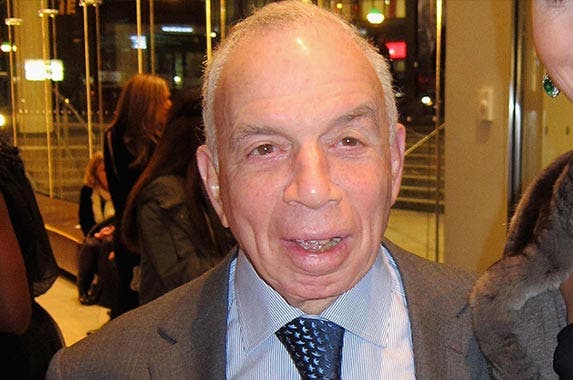 No. 11: Newhouse family
Si Newhouse attend an evening with Ralph Lauren hosted by Oprah Winfrey and presented at Lincoln Center on Oct. 24, 2011 in New York City. (Jason Binn/Getty Images)
Estimated net worth: $18.5 billion
Sam Newhouse founded the family fortune with Advance Publications in 1922, but it was two of his sons who grew the publishing business into a media giant. Three family members share his fortune.
ADVISER SEARCH: Did you just write America's next best-selling book? Find a financial adviser near you today to help manage your earnings.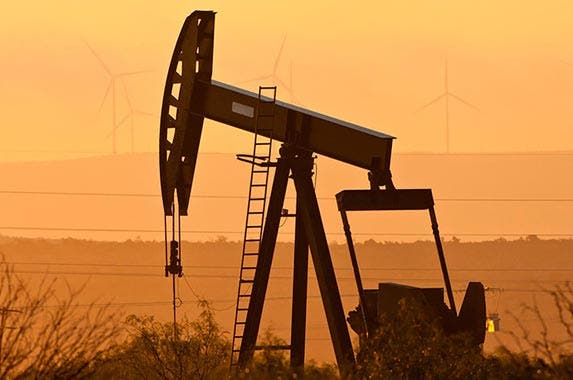 No. 10: Duncan family
A jackpump pumps oil in Texas, the Duncan family made its fortunes in Texas oil. (Danita Delimont/Getty Images)
Estimated net worth: $21.5 billion
The late Dan Duncan founded Enterprise Products Partners in 1968. Today, the oil and gas pipeline company supports his four children.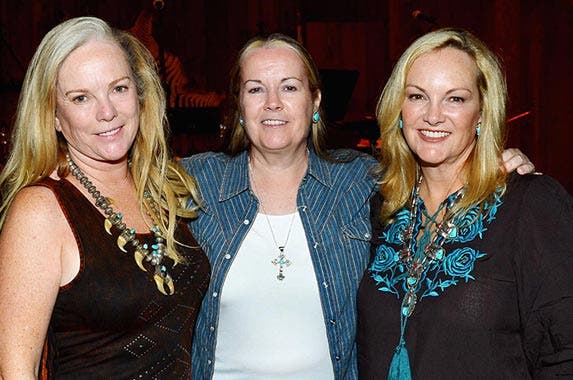 No. 9: Hearst family
Anne Hearst McInerney, Vicki Hearst and Patricia Hearst Shaw attend Hearst Castle Preservation Foundation Annual Benefit Weekend 2016 Hearst Ranch Patron Cowboy Cookout at Hearst Ranch on Oct. 1, 2016 in San Simeon, California. (Patrick McMullan/Getty Images)
Estimated net worth: $28 billion
In 1887, William Randolph Hearst founded the newspaper business. His fortune is shared by 67 heirs. Today, Hearst's grandson runs the media conglomerate.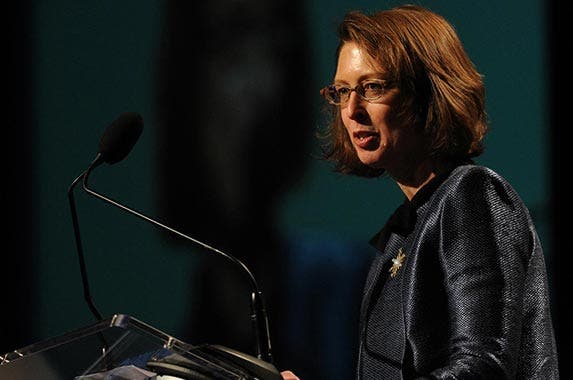 No. 8: (Edward) Johnson family
Abigail Johnson with Fidelity Investments, received an award on behalf of the Johnson family at the Boston Chamber of Commerce at the Boston Convention and Exhibition Center on April 24, 2012. (Boston Globe/Getty Images)
Estimated net worth: $28.5 billion
Edward Johnson founded Fidelity Investments in 1946. Today, it's the second-largest mutual fund company in the world and is run by a third-generation CEO.
RATE SEARCH: Ready to invest? Shop Bankrate today for the best high-yield CD rates.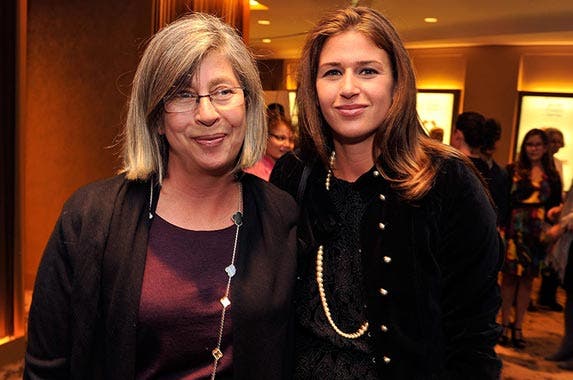 No. 7: Pritzker family
Executive producer Karen Pritzker and film subject Allison Schwartz attend HBO's New York Premiere of "The Big Picture: Rethinking Dyslexia" on Oct. 25, 2012 in New York City. (Stephen Lovekin/Getty Images)
Estimated net worth: $29 billion
The Hyatt hotel company was founded in 1936 and it supports 13 heirs — 11 of whom are billionaires.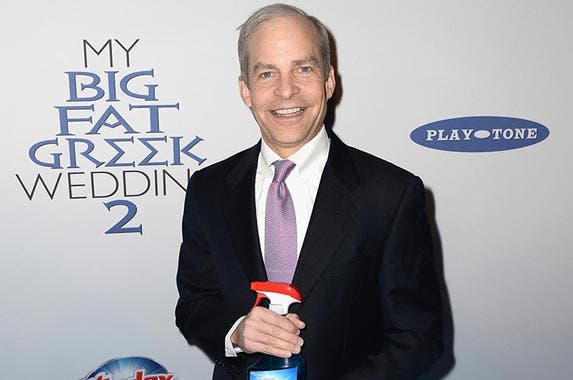 S.C. Johnson family
Herbert Fisk Johnson III attends the "My Big Fat Greek Wedding 2" New York premiere at AMC Loews Lincoln Square 13 theater on March 15, 2016 in New York City. (Andrew Toth/Getty Images)
Estimated net worth: $30 billion
S.C. Johnson, a cleaning products company, was founded in 1886, and it is currently run by a fifth-generation Johnson. Approximately 13 heirs share in the fortunes of this privately owned conglomerate.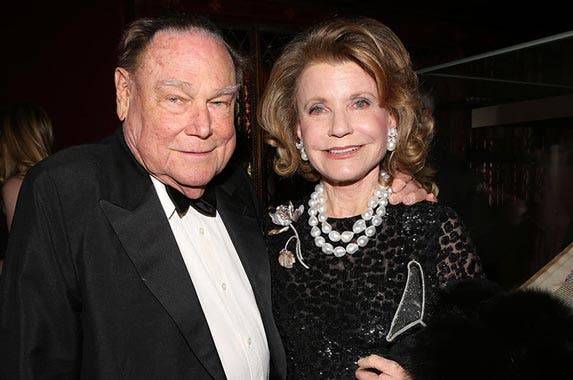 No. 5: Cox family
Billy Rayner and Katharine Rayner (granddaughter of James M. Cox) attend The Morgan Library & Museum's Evening Benefit at The Morgan Library & Museum on Nov. 14, 2016 in New York City. (Krista Kennell/Getty Images)
Estimated net worth: $41 billion
The family fortune was born in 1898 when James M. Cox bought Dayton Evening News. It has since grown into a media conglomerate that's shared among five heirs.
CARD SEARCH: In the market for a new credit card? Compare the best rates at Bankrate.com today.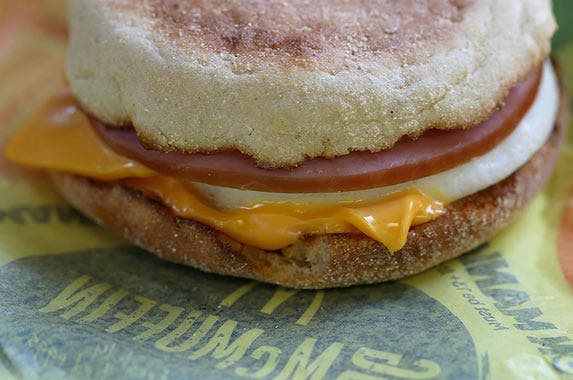 No. 4: Cargill-MacMillan family
Cargill-MacMillan owns the biggest producing cattle slaughterhouses in the U.S. — they're eighth in pork. McDonalds purchases eggs from Cargill-MacMillan used in Egg Mcmuffins. The family is very private. (Justin Sullivan/Getty Images)
Estimated net worth: $49 billion
The family behind Cargill, an agribusiness founded in 1865, boasts 14 billionaires. Forbes estimates that the Cargill-MacMillan family has produced more billionaires per family than any other in the nation. About 23 heirs share this fortune.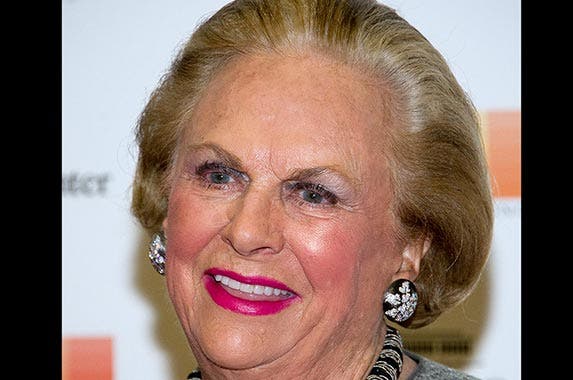 No. 3: Mars family
Jacqueline B. Mars arrives for the formal Artist's Dinner honoring the recipients of the 39th Annual Kennedy Center Honors hosted by United States Secretary of State John F. Kerry at the U.S. Department of State in Washington, D.C. on Saturday, Dec. 3, 2016. (Pool/Getty Images)
Estimated net worth: $78 billion
Founded by Frank Mars in 1911, Mars Inc. grew to become one of the world's largest — and most secretive — candy companies. His son joined in 1929 and upon his death, passed his wealth on to three children.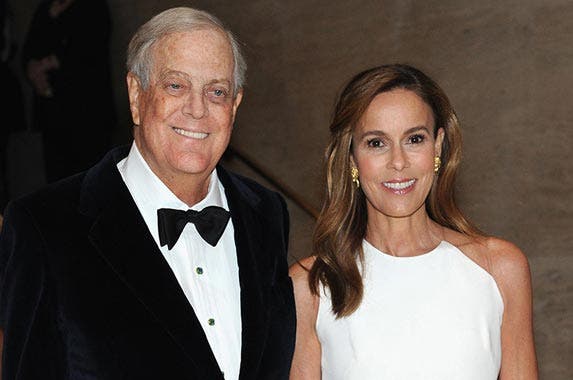 No. 2: Koch family
David H. Koch and Julia Flesher Koch attends the School of American Ballet Winter Ball at David H. Koch Theater at Lincoln Center in New York City. (Andrew Toth/Getty Images)
Estimated net worth: $82 billion
Fred Koch founded the oil refining company in 1925. Two of his sons, Charles and David, took their share of their father's fortune and expanded Koch Industries into a diversified energy conglomerate.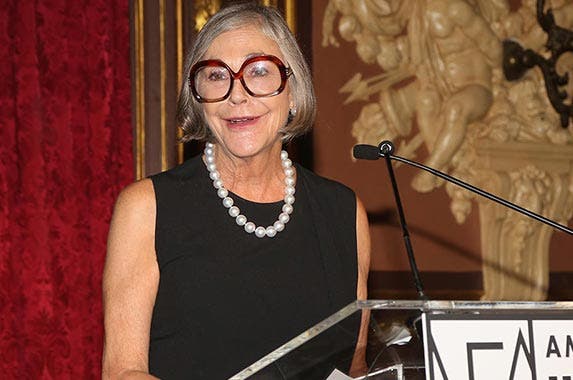 No. 1: Walton family
Alice Walton attends American Federation of Arts Gala & Cultural Leadership Awards 2016 at Metropolitan Club on Nov. 1, 2016 in New York City. (Sylvain Gaboury/Getty Image)
Estimated net worth: $130 billion
In 1962, Sam Walton founded Wal-Mart, the nation's largest retailer. Today, his fortune is shared among seven heirs.
ADVISER SEARCH: Ready to become the next richest family in the country? Find a local financial adviser today to help you reach your goals.