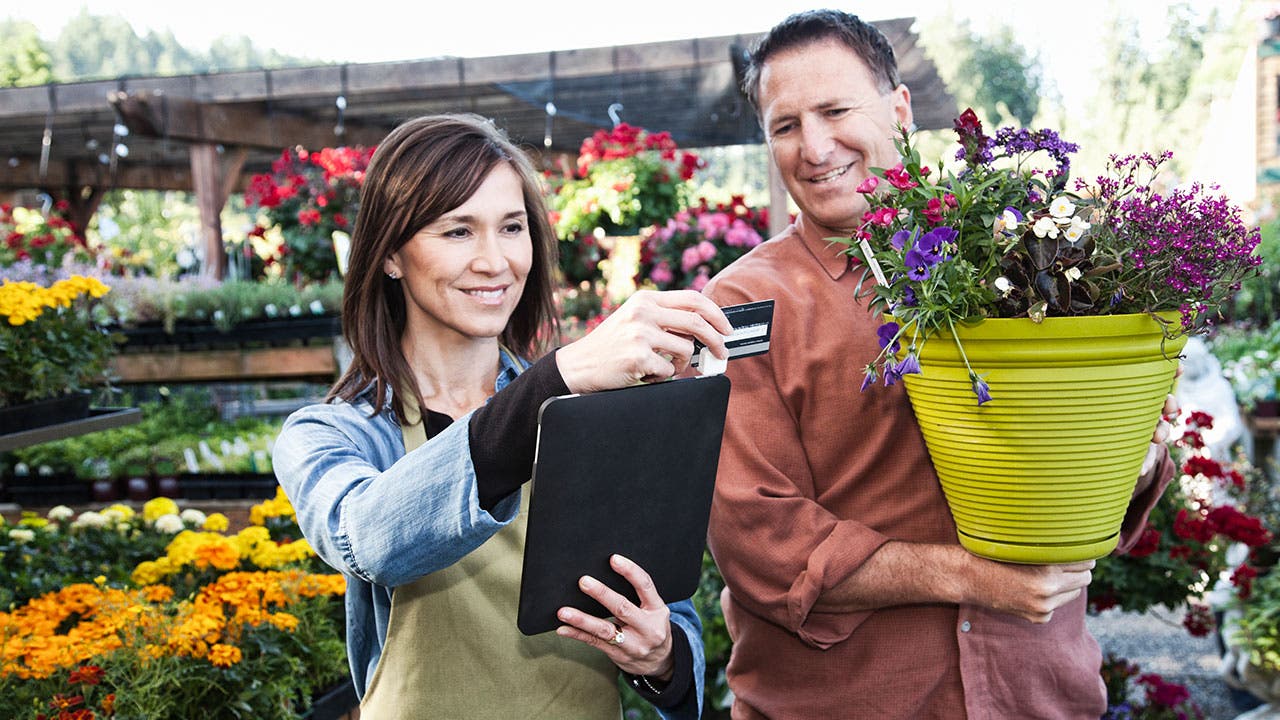 Advertiser Disclosure: The credit card offers that appear on the website are from companies from which this site receives compensation. This compensation may impact how and where products appear on this site (including, for example, the order in which they appear). This site does not include all credit card companies or available credit card offers. Information about credit cards and card offers is accurate as of the date of publication.
The Bank of America content in this post was last updated on August 7, 2019.
For regular credit card users, cash back credit cards are a great way to get paid for something you're going to do anyway – make purchases with your card. You can earn thousands annually if you pay your card at the end of the month (before interest accrues) and remember to cash in your rewards points before they expire.
If you use cash back cards regularly and you aren't enjoying the benefits, maybe you're using the wrong card.
It doesn't have to be this way. Choosing the right cash back card, learning a few tricks to maximize your rewards, and remembering to cash them in could add several hundred, or even thousands, of dollars to your budget each year.
It starts with changing your mindset about cash back cards and finding the one that's best for you.
Why people think cash back cards aren't worth it
Some people are lured in by the promises of cash back rewards, including sign-up bonuses and double or triple cash back rewards. But after holding the card for a year or more, they realize they haven't earned enough to cover the annual fee. It can turn them off to rewards credit cards.
If you have a card with a high annual fee but aren't making enough purchases to defray the cost of the annual fee and make some money with your cash rewards, you're using the wrong credit card.
If you don't pay your balance in full at the end of every month, your rewards are being diminished by interest charges.
And if you forget to redeem your cash back rewards, you aren't making the most of your card.
Why a cash back card makes sense
Cash back cards make sense for so many reasons. You can earn 1 percent, 2 percent, or even 5 percent or more back on every purchase you make. As long as you pay your balance in full at the end of each month, this is free money. And if you can't pay your balance, you are still making money that you wouldn't otherwise earn.
With a few minutes of research, you can discover ways to maximize your cash rewards so you're making even more. For instance, you'll want to activate your card as needed to earn rewards in specific categories quarterly with Chase Freedom or Discover it® Cash Back.
You can also find ways to get the most out of your rewards redemptions. For instance, you can request cash in the form of a statement credit, or you can redeem those points for a gift card that's worth more than the actual dollar value of your rewards.
Finally, find ways to shop that allow you to maximize your earnings. Maybe it means choosing one favorite restaurant over another, or shopping online with your card through a customer portal to earn more cash back.
The rewards vary with every cash back card, so take a few minutes reading up on the specifics of your card to find out how to earn the most money on your purchases and make your cash back rewards go further.
With so many great cash back cards available, like the Blue Cash Preferred® Card from American Express and the Citi Double Cash Card, it's no wonder 43 percent of people with a credit card carry a cash back card.
Great cash back cards
Finding the best cash back credit cards to save you money shouldn't be hard. Many cards make it easy to cover the annual fee with just a few months of purchases.
Here are two of our favorites:
The $95 annual fee, which is waived in the first year, should be easy to make up, since you can earn an unlimited 4% cash back on dining and entertainment, 2% at grocery stores, and 1% on other purchases. You'd only have to spend $2,375 per year, or just under $198 per month, on dining and entertainment to make up the annual fee after the first year. That's not counting grocery shopping or using the card to pay for other things.
It gets even better, because you'll also earn a $300 sign-up bonus after you spend $3,000 on purchases within the first three months of opening the account.
With a 16.24%-25.24% variable APR, no foreign transaction fees, and a host of other perks, the Capital One Savor is a card you'll appreciate.
The Blue Cash Preferred® Card from American Express has a $95 annual fee ( see rates and fees) but quickly pays for itself with a 6% cash back rewards in U.S. supermarkets up to $6,000 per year. (After that, you'll earn 1%.) The Blue Cash Preferred card also offers 3% cash back at U.S. gas stations and on transit including taxis/rideshare, parking, tolls, trains, buses and more – one of the highest gas rewards we've found.
Blue Cash Preferred is one of the easiest to use, because you don't have to sign up for spending categories and rewards are easy to collect as a statement credit.
It gets better, too. Spend $1,000 in the first three months of owning the card and American Express gives you a $250 welcome bonus as a statement credit.
Cash back cards with no annual fee
As enticing as the American Express Blue Cash and Capital One Savor cards sound, it's also easy to find great cash back cards with no annual fee. That means every penny of cash back you earn is yours to keep.
Capital One® Quicksilver® Cash Rewards Credit Card
Citi® Double Cash Card
Whether you want easy, 1.5% cash back on every purchase, or you're an experienced cardholder who wants to maximize your rewards in various spending categories by carrying multiple cards, you can find plenty of cash back cards with no annual fee to fit your spending habits.
Compare the perks and benefits of the cards above, as well as the cash back rewards, to find a cash back card that will be worth your while.
The information related to the Wells Fargo Propel American Express Card has been collected by Bankrate and has not been reviewed or provided by the issuer or provider of this product or service.
For rates and fees of the Blue Cash Preferred® Card from American Express, please click here.
---
Stay up-to-date with the industry's top news and strategies for earning cash back. Check out Bankrate's cash back catalog for everything you need to know to earn the most out of every swipe.
Editorial disclosure: All reviews are prepared by Bankrate.com staff. Opinions expressed therein are solely those of the reviewer and have not been reviewed or approved by any advertiser. The information, including card rates and fees, presented in the review is accurate as of the date of the review. Check the data at the top of this page and the bank's website for the most current information.