Wells Fargo Bank Review 2020
AT A GLANCE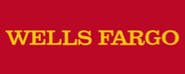 Wells Fargo has more branches than any other bank in the U.S. The bank is embracing more consumer-friendly practices and upgrading its technology to regain trust with customers.
What we like
With more than 5,500 branches and 13,000 ATMs, Wells Fargo has the largest physical presence of any bank in the U.S.

Fees on checking accounts can easily be avoided.

Industry leader in helping customers share their bank data with money management apps, like Mint, in a safer way.

Consumer-friendly overdraft policies, including a product intended to improve the flow of credits and debits, especially near payday.
What we don't
Yields on certificates of deposit and savings accounts are low, like most large financial institutions.

There is an out-of-network ATM fee of $2.50 for checking account users.

Steeper monthly fee for the money market account unless you can maintain a certain balance.
OTHER SAVINGS OFFERS YOU MAY LIKE
Wells Fargo's Way2Save savings account has a $25 initial deposit requirement and has a $5 monthly service fee. The fee can be avoided by maintaining a $300 daily balance. You can also avoid the fee by setting up a monthly transfer to your savings or enrolling in a program that moves a $1 from your checking to your savings each time you pay a bill or swipe your debit card. The account has an APY much lower than the national average.
Low minimum deposit required to open an account.

ATM card is available for the Wells Fargo Platinum Savings and the Way2Save savings accounts.

Low minimum balance of $300 on the Way2Save savings to waive monthly fee.
There are much higher APYs available at other institutions.

A recurring, automatic savings option is available to waive the monthly maintenance fee. But there are plenty of higher APY accounts that don't have these types of requirements and lower minimum balances — or no minimum balance requirement.
OTHER CD OFFERS YOU MAY LIKE
Wells Fargo offers standard CDs and special CDs with terms you won't find at most banks. There's also a step rate CD with a yield that automatically increases.

Earned interest can be paid out prior to maturity. Bonus rates can apply to participants in the Portfolio by Wells Fargo program. For CDs with terms of 12 months or fewer, the early withdrawal penalty is three months of interest.
Step rate CDs offer automatic interest rate increases.

Interest is compounded daily.

Interest can be paid out monthly or less frequently, if desired.
Yields are low compared to what other banks offer.

Few standard CD terms are offered.
OTHER CHECKING OFFERS YOU MAY LIKE

Member FDIC
Checking account
Wells Fargo's interest-bearing Preferred Checking account can be opened with a $25 initial deposit. The $15 monthly service fee can be avoided three ways: $10,000 or more in combined deposit balances, direct deposits totaling at least $1,000 or a linked Wells Fargo home mortgage.

Other options include Wells Fargo Opportunity Checking for those with past credit issues and Wells Fargo Everyday Checking with an avoidable $10 monthly fee.
Customers can earn interest with balances of $500 or more.

The monthly fee is avoidable with direct deposits and for Wells Fargo Home Mortgage holders.
The interest rate is lower than what's offered by other financial institutions.

Customers are charged $35 for each overdraft — up to $105 per day.
The Platinum Savings has check-writing privileges. So that account is being treated as a money market account, since typical savings accounts lack that feature. However, you can find higher yields elsewhere and you will pay a $12 monthly fee unless you keep a balance of $3,500 or more in the account.
Minimum opening deposit is only $25.
Monthly service fee is $12 if you don't maintain a $3,500 minimum daily balance.

You can find higher yields at other banks.
Bank experience
On one hand, Wells Fargo continues to suffer from customer scandals. On the other hand, the San Francisco bank continues to make a splash with its progressive digital banking features.

Not only does the bank's mobile app earn solid praise from reviewers, but the big bank continues to push ahead on rolling out features faster than its peers. For example, many banks let you turn your debit card on and off from a mobile app. But the Wells Fargo app goes further by also letting you track where you've shared your payment information to get services like Amazon Prime.

In getting progressive digital banking features, you won't have to trade off access to branches either. There are also plenty of ATM locations. The megabank has 13,000 ATMs to choose from and they include a personal touch, such as wishing customers happy birthday, on their birthdays.
About Wells Fargo
Founded in 1852 as a bank and express delivery company, Wells Fargo offers a full range of banking services, including checking accounts, savings accounts, CDs, money market accounts and mortgages.

In 2016, the Consumer Financial Protection Bureau fined Wells Fargo $100 million for the widespread illegal practice of secretly opening unauthorized accounts, which has prompted the bank to revisit how it approaches sales.
Matthew Goldberg @MATTATBANKRATE
Matthew Goldberg is a consumer banking reporter at Bankrate. Nearly his entire career has either been as a reporter or working in financial services, in banking and insurance. His writing has been featured on MSN, appeared in Sports Illustrated On Campus, The Atlanta Journal-Constitution, The Buffalo News and other publications. He has been honored by both the Illinois Associated Press Editors Association and the Illinois Press Association. Matthew is currently on the Society for Advancing Business Editing and Writing (SABEW) Board of Governors. He has previously served on conference planning committees, the training committee and the finance committee for SABEW, which is the world's largest and oldest organization of business and financial journalists. His reporting career has included working as a staff reporter at two daily newspapers. He earned a bachelor's degree at Illinois State University and an MBA at William Paterson University.