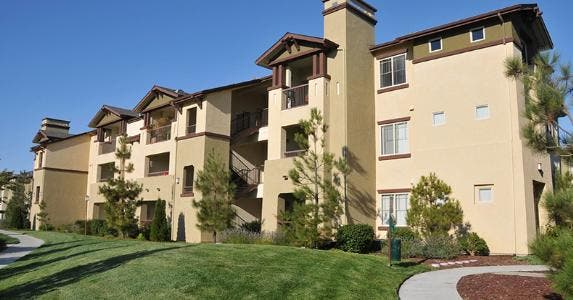 Dear Real Estate Adviser,
We live in a small 1988-built condominium town house complex in the Chicago area. Now we are pursuing a reverse mortgage and find our condo association is not FHA-approved, making me ineligible for the mortgage. I'm a 72-year-old retired federal employee and Vietnam veteran. What does it take to get FHA approval of a condo association?
— Robert Q.
© Frank Fennema/Shutterstock.com
Dear Robert,
Yes, it is true that you need FHA approval of your condo association to obtain a reverse mortgage through FHA. To facilitate this, you may have to attend a board meeting and voice your request, ideally backed by other owners and any documentation the board would need to request FHA approval. If you have enough grass-roots support, you may be able to force a vote on the subject at a special meeting. There are companies that specialize in helping condo associations such as yours become FHA-approved, including at least one Chicago-based one, Condo Approval Professionals. Some lenders and mortgage brokers may assist in the process as well.
What is a reverse mortgage?
A reverse mortgage is a type of home equity loan for older homeowners. It does not require monthly mortgage payments. The loan is repaid after the borrower moves out or dies. Also known as a home equity conversion mortgage, or HECM.
Why hasn't condo been approved?
First, though, it would help to find out why your board hasn't sought approval. Certain condo associations, particularly those governing higher-end complexes, have been reluctant to become FHA-certified, reasoning that too-easy financing and typically low FHA down payments may draw tenants susceptible to default. There was one publicized case of an 80-year-old woman along Chicago's Gold Coast who owned her $800,000 condo free and clear, but the condo board voted not to apply for FHA approval on advice of counsel, citing the above fears.
This logic seems dubious because existing owners — particularly retirees – in all price ranges could potentially lose their condos if they're not approved for FHA reverse mortgages or refinancing. The bigger liability, it would seem, would be if a condo owner loses title and files suit because the board refused to seek such FHA approval. After all, condo bylaws are supposed to be set up to protect the interests of the owners.
Housing bust created snags
There's also government red tape at work, too — if you can imagine that! In the past, when an owner wanted a reverse mortgage in a condo project that wasn't FHA-approved, the lender could issue a one-page "FHA Spot Condo Affidavit" questionnaire for the condo association to fill out that wouldn't apply to the entire complex.
But starting Oct. 1, 2009, all previously approved condo projects not only had to be reapproved, they had to be approved by either their local HUD office or through a lender review. And now they must be recertified every two years. Among the new criteria: Owner occupancy must be 51 percent or higher. This was done in the wake of the mortgage bust, ostensibly to make sure condos were worthy investments, which is a good thing at face value. But it also has gummed up the works by creating more bureaucracy for condo boards.
It sounds like you will have to take the initiative and recruit other owners to get on board with your efforts. I wish you good luck and would add that we're quite grateful for your service.
Ask the adviser
To ask a question of the Real Estate Adviser, go to the "Ask the Experts" page and select "Buying, selling a home" as the topic. Read more Real Estate Adviser columns and more stories about real estate.
Bankrate's content, including the guidance of its advice-and-expert columns and this website, is intended only to assist you with financial decisions. The content is broad in scope and does not consider your personal financial situation. Bankrate recommends that you seek the advice of advisers who are fully aware of your individual circumstances before making any final decisions or implementing any financial strategy. Please remember that your use of this website is governed by Bankrate's Terms of Use.