Avoid holiday spending mistakes
Holiday spending mistakes are like fruitcake: They reappear, year after year.
Buying out of guilt? Confusing spending with celebrating? Blowing your budget on trivial items? Or maybe you're putting gifts on credit cards because that seems easier than admitting you can't afford presents in the first place?
Instead, enjoy the holidays for a change and ditch debt-related stress. Save money this holiday season by avoiding these 5 holiday spending mistakes.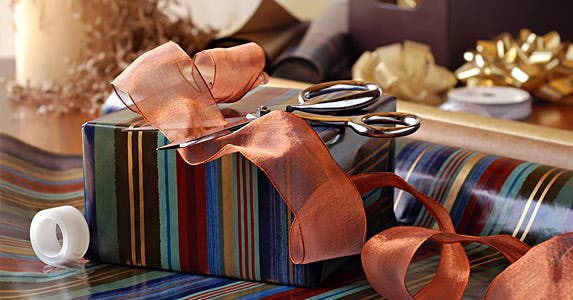 Mistake No. 1: Extravagant gift wrap
Shoppers tend to buy expensive wrapping paper or gift bags impulsively, says consumer psychologist Kit Yarrow, professor emeritus at Golden Gate University and author of "Gen BuY: How Tweens, Teens, and Twenty-Somethings Are Revolutionizing Retail."
"This is the one that I hear about most often, and it costs people more money than they realize," she says.
During a holiday season, it's easy to rack up $100 in gift bags, wrapping paper and wine bags, she says. Reuse instead. Recycling bags and ribbon is "perfectly acceptable today," Yarrow says.
Recently, a guest presented her with a hostess gift, announcing, "The bag may be recycled, but I assure you the wine is not," Yarrow recalls.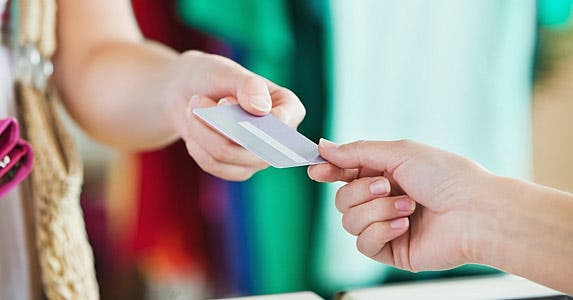 Mistake No. 2: Charging too much
To cut the cost of Christmas, keep the credit cards under wraps.
"Tons of research shows that people spend more money when they charge things," Yarrow says. "If you can pay with cash, you'll always be a little more aware of what those gifts cost."
If you don't feel safe with greenbacks in your pocket among the holiday hordes, then use a card, but keep a running tally in a notebook or smartphone. That way, you're less likely to add to your list of recipients or buy impulse gifts, she says.
Rather than adding everything up as you go, set a total budget, then subtract what you spend, Yarrow says. "Dwindling balances tend to be more real."
Going into debt is a holiday mistake, says Doug Borkowski, director of the Iowa State University financial counseling clinic. "Don't put Christmas on the credit cards," he says.
And don't get "an interest-free, 15-month loan so you can overspend on Christmas," Borkowski adds. That sort of long-term borrowing sets you up for financial failure.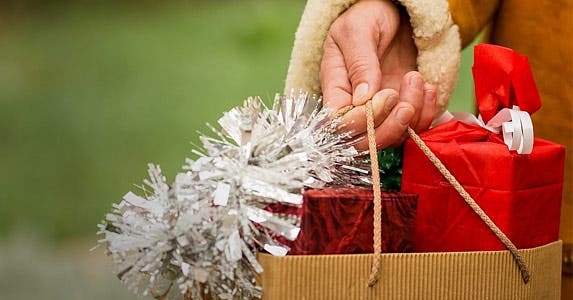 Mistake No. 3: Shopping while guilty
Shopping and negative emotions — guilt, panic or a mob mentality — make an expensive combination.
Many consumers budget more "out of guilt," Yarrow says. "What people have to remind themselves of is that money doesn't equal love or affection."
Short-term sales create an emotionally charged situation. Whether it's a flash sale, a Black Friday deal or a weekend special, the fear of "missing out" can override common sense, Yarrow says.
Being in a crowd can also change the way we think, she says: "When everybody is grabbing for something, we feel we should be grabbing for it, too."
Online shoppers aren't immune. Surfing late at night when you're exhausted or after a few glasses of holiday cheer can get expensive, she says.
The solution in any venue is to take a timeout.
Put the item in your cart, but wait at least 20 minutes to buy it, Yarrow advises. If it still appeals, "It's probably something you want."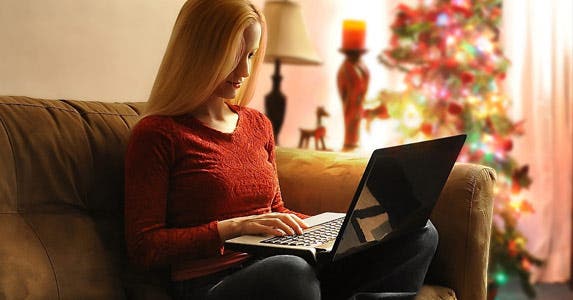 Mistake No. 4: Not trimming gift lists
Long before you trim the tree, trim the gift list.
If money's tight, it's likely not a secret. Announce how you'll handle holiday gifts this year — whether it's no presents, children only, exchanging names, buying a group gift or whatever works for you.
"For some people, their love language is receiving things," says Michelle Singletary, author of "The 21-day Financial Fast: Your Path to Financial Peace and Freedom." "You have to give them notice. You don't have to tell them your whole business, but just say, 'I have assessed my financial life, and it's a mess. And this holiday, I have decided to straighten it out.'"
And you can still find ways to let special people know they matter. One option is gifts of food that you enjoy making, says Mary Hunt, founder of DebtProofLiving.com and author of "7 Money Rules for Life."
Borkowski recommends sending a card with a note — a real, handwritten note with just a few lines to say what this person has meant to you this year or in general.
"It shows you're thinking of the person," Borkowski says. "That's huge."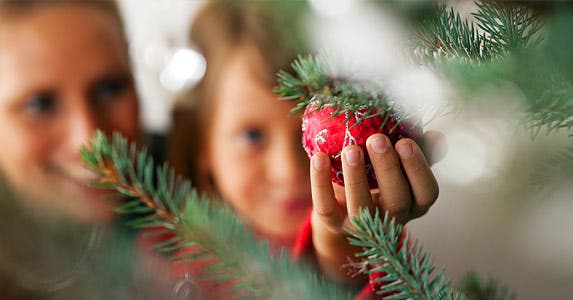 Mistake No. 5: Mixing buying, celebrating
"Separate shopping from the entertainment of the season," Hunt says. She follows this advice with her family.
"The sights and sounds of Christmas were the reason they loved the mall," Hunt says. "So I would just take a few bucks in my pocket to get a hot chocolate and a cookie. Our purpose was to go see Santa, or to go see the decorations and ride the train."
What do you like to do during the holidays? Listen to live music? Drive around to ogle lights? Get together with family in the kitchen?
Singletary says, "The best Christmas we ever had was when we decided to spend $100."
She adds: "The $100 goes fairly quickly. So what do you do for the rest of the season? You visit, you make hot chocolate. We spent the holiday with people and not in the stores. It was, by far, the best holiday ever."