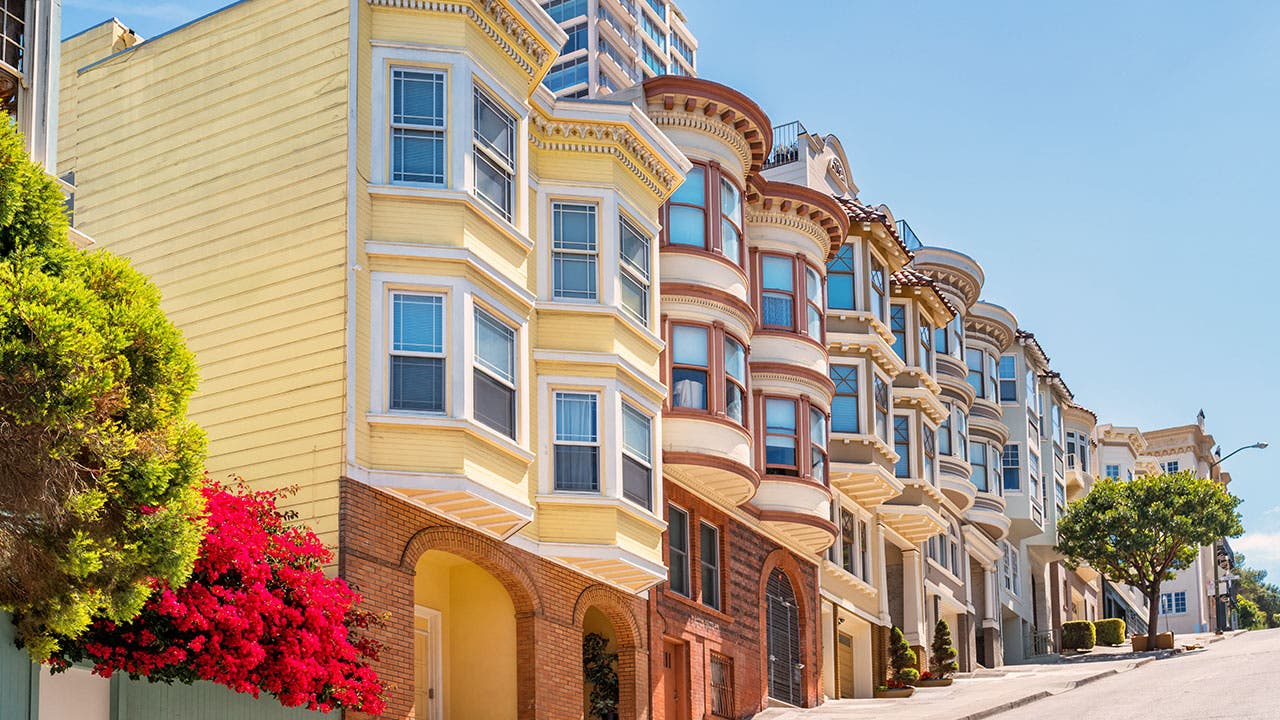 Kids are not the only ones dreading the start of the school year.
Parents who are hustling to buy a house before classes start also feel the pain of summer's end. And it's not just parents who face buying deadlines. Sudden job relocations, family needs and life's other assorted surprises can force people into homebuying without much time or preparation.
In a normal market, finding a house quickly can be anxiety-inducing, but in today's world of squeezed inventory and high prices it's even worse. However, there is hope for determined buyers, says Rick Schweikert, realtor and team leader at Keller Williams Realty in Pittsburgh.
Here are six ways buyers can improve their chances of finding and closing on a house before time runs out.
1. Find a proactive agent
A good hunter needs the right tool and, in this case, it's an experienced and motivated agent, says Schweikert.
He recommends starting with a referral. From there, find out how much experience the agent has and how willing they are to move at your accelerated pace.
Learn more about today's mortgage rates.
"You want to get agents who are hungry and willing to show a house within five minutes," says Schweikert. "In this market, you can't afford to wait."
Consider going with a franchised firm rather than an independent agency. The reason for this, Schweikert says, is that a bigger agency will have a greater reach and broader network. These are all advantages when you must move quickly.
Before you settle on an agent, be sure to ask key questions:
How long have you been in business?
How will you search for my home?
How many homes can you show per week?
How do you handle multiple offers?
How well do you know the area?
What sets you apart from other agents?
2. Modify your expectations
Everyone wants a move-in ready home with great curb appeal, ample parking and generous storage space. But, to find a home before your deadline, you might have to reassess your needs versus your wants.
"If the idea is to get out there and see as many homes as possible that fit your criteria so that you can close quickly, then whittle down your wish list," says Schweikert.
Loosen your requirements so that your agents can cast a wider net. For example, if you want a three-bedroom home, then consider expanding your search to two-bedroom homes, as well. If your agent only searches three-bedroom homes, then you'll never see the two-bedroom listings, which can mean a huge miss for you.
"What about the house that has this weird, big closet right at the entryway? Well, you can turn that closet into a partial bath for as little as five grand or so. By broadening your search, you open yourself up to more sellers and you'll have an easier time finding one that meshes with your circumstances," says Schweikert.
Likewise, a house might have an extra room but no closet, so it can't be considered a bedroom in a listing. Keep this in mind when you talk to your agent about your specifications.
3. Prepare to pay asking price or above
As fewer people are selling their homes, the ones on the market usually get multiple offers. In a seller's market, the buyer has less leverage. This means you'll likely have little room to negotiate, especially in a shortened timeline.
"If you find a house that you absolutely love, you have to be really flexible. If they're asking for $200,000 then you probably shouldn't go in at $190,000," says Rob Sanchez, branch manager and vice president of mortgage lending at Guaranteed Rate in Tucson, Arizona.
At the same time, if you're financing, then you don't want to pay more than the house is worth unless you're willing to make up the difference. That's because lenders generally won't write a mortgage for more than the appraised price.
"Your agent is going to let you know what the house is worth. If the agent tells you the house is worth $190,000 but they're asking $200,000 then you're going to waste your time and appraisal money," Sanchez says.
4. Cash is king, but get pre-underwritten
All things being equal, sellers will always prefer cash. There are no credit checks or strings attached with cash. That said, 88 percent of homebuyers financed their house purchase last year, according to the 2018 National Association of Realtors Home Buyer and Seller Generational Trends report.
If you do have cash but don't want it tied up in your house, you can always buy with cash and then take out a home equity loan. You can also look into delayed financing.
The other tactic you can employ is to present a cash offer and then, upon the seller's acceptance, find a lender who will quickly loan you the money.
"Explain to the seller that a lender has already approved your loan and would they mind signing this addendum showing it's going from cash to a mortgage. There's no mortgage contingency because you're already approved. Ninety-nine times out of 100 they won't care," says Schweikert.
This can be a risky move because the seller might deny your request.
For buyers who must finance the purchase, pre-underwriting is the way to go. This is a step beyond a mortgage pre-approval. Like a pre-approval, you'll have to get a credit check but it's unlike a pre-approval because the lender will analyze all the same documentation required for underwriting, including bank statements, W2s, and employment records. This shows sellers that you're not only likely to get the loan, pending any drastic changes to your employment or credit report (more on that later), but you're also highly motivated.
5. Don't make a credit fumble
There you are, inside the five-yard line, about to close on your house and your credit check comes back with a ding. Suddenly, just as victory nears, you fumble the ball. This happens more often than people know, says Sanchez.
Between the time you're pre-qualified for a mortgage and underwriting, do not make a simple credit mistake that can jeopardize your house closing. For most folks, this includes avoiding paying for big purchases on your credit card, opening a new line of credit or terminating an established one.
"For people with an 800 FICO, low debt-to-income ratio and coming in with a large down payment, then buying plane tickets on their credit card is probably not a big deal," Sanchez says. "However, I had borrowers who went on vacation and their income had dropped. This affected their debt-to-income ratio, which went up. It was a mess. We closed a month later, but we didn't close that day."
The best thing most consumers can do is nothing. Leave your credit alone and don't change your employment between pre-qualifying and underwriting. Even small changes can make a big impact on your credit report.
6. Outbid cash buyers… if your budget allows
Your biggest competitors, experts agree, are cash buyers. They're the surest of the sure things when it comes to closing, which is always attractive to a seller.
One way to beat cash is to submit a higher bid.
"If you're up against a cash buyer and this is the house you want, then your best bet is to simply outbid them," says Janice Hou, principal at Price + Hou and Associates.
Buyers who offer more than the asking price risk the appraisal coming in under that amount. In this case, the buyer might have to add cash to make up the difference between the loan amount and the offer.
If you have some extra money available and you found the home of your dreams, then it might be worth it to come in a little high to win the deal.
One way to avoid overpaying is to offer to top the highest bid by a certain dollar amount, up to a specified limit.
Related stories
6 steps to finding the best mortgage lender