What is a personal loan?
A personal loan is defined as money loaned to individual borrowers by banks, credit unions, or private lenders. The money can be used for just about any purpose. Personal loans are paid out in a single lump sum, and often repaid over a number of years.
Personal loans can be used to meet a number of different expenses. Some of the most common uses of a personal loan are: debt consolidation, home renovation, funding marriages, funding vacations, or many other big purchases. Personal loans can also be used as an alternative to auto loans or student loans (though only if the personal loan offers more favorable terms).
Because they can be used for any purpose, we've put a guide together exploring how personal loans can be used to finance major purchases in your life. Our guides include:
Personal loans can be either secured (backed by collateral) or unsecured (based on creditworthiness). Loans are typically paid back in fixed monthly payments, though some offer variable payment plans.
Personal loans are some of the most customizable loans available, and will often compete against other types of loans. So before you take out a personal loan, you'll want to make sure it's the best option for you:
What makes personal loans different?
Personal loans tend to offer a more streamlined lending experience than other types of loans. Borrowers and lenders agree on a fixed:
Type of debt
Interest rate
Type of loan
In addition, borrowers can spend their money on anything they want. Other loans, such as business loans or auto loans, are typically spent on specific expenses (growing a business or financing a vehicle, respectively).
Type of debt

| Installment debt | Revolving debt |
| --- | --- |
| Personal loans | Credit cards |
| Mortgages | HELOC |
| Student loans | |
With personal loans, funding is distributed in a lump-sum payment. When you receive your loan, you'll receive the entire amount at once and begin paying it back in monthly installments. This is known as installment debt. Student loans and mortgages are other examples of installment debt. Students or homeowners are paid at once, and then repay their loan over a number of years.
This is distinct from lines of credit, which offer revolving debt.
Unlike lump-sum payments, lines of credit allow borrowers to take as little or as much money as they need up to a specified limit. Two very popular lines of credit are credit card, and home equity lines of credit (HELOC). Once the draw period ends, borrowers begin repayment.
Revolving debt can be a solid way to build credit. However, it's much easier to take out more than you need. And with credit cards, compound debt can make repayment much harder if you can't pay off your card in full each month.
Interest rate

| Fixed interest | Variable interest |
| --- | --- |
| Personal loans | Credit cards |
| Auto loans | HELOC |
| Business loans | |
A loan's interest rate determines what percentage of the loan's amount borrowers will pay from month to month in interest. Lenders use interest to make money from a loan, and typically offer fixed or variable interest.
Personal loans typically come with fixed interest. Fixed interest rates are established at during the loan origination — when borrowers and lenders agree on terms. Fixed interest rates do not change over the course of the loan, and monthly payments will remain stable throughout the loan's duration.
Many other loans come with fixed interest rates, including auto loans, and student loans.
Variable interest loans (also known as adjustable interest or floating rate loans) change from payment to payment. Variable interest is based on external factors, including the current state of the economy. Borrowers of loans with variable interest rates can either see their interest rates increase or decrease from month to month.
Many loans, such as mortgages or auto loans, offer an option between fixed and variable interest rates. Before you choose your loan and lender, examine your financial situation, and determine what works best for you.
Type of loan

| Fixed interest | Variable interest |
| --- | --- |
| Auto loans | Personal loans |
| Mortgage | Student loans |
| Home equality loan / HELOC | Credit Cards |
Personal loans tend to come in two types: secured and unsecured. Secured loans are backed by a piece of the borrower's property as collateral, typically a vehicle or house. Because the borrower stands to lose personal property if they default, secured loans tend to have lower interest rates.
Unsecured loans are not backed by collateral, but instead by the borrower's creditworthiness. Because the lender takes on more of a risk with an unsecured loan, interest rates tend to be higher. Lenders also require that borrowers seeking an unsecured loan have a higher-than-average credit score.
How do I know if a personal loan is right for me?
Borrowers have a variety of options when it comes to funding. And there are a number of loans that compete with personal loans. So, how do you know if a personal loan is your best option? There are a few telltale signs.
If you've got good credit
There are three different types of lenders when it comes to personal loans: banks, credit unions, and private lenders. And the higher your credit score, the more of an opportunity you'll have to shop around among the three.
More often than not, borrowers with the best credit scores earn the most favorable rates. Because there's such a wealth of personal loan lenders, you could earn a lower interest rate than you would shopping around for a traditional auto loan or business loan.
If you want to consolidate existing debts
Debt consolidation and balance transfers are two of the most popular reasons borrowers seek out personal loans. You'll be able to consolidate multiple debts into one umbrella loan, making monthly payments easier to keep track of.
Debt consolidation can also help bump up your credit score, because you can use your personal loan to pay off your current creditors.
If you want something custom
Mortgages, auto loans, small business loans, etc., are issued with distinct purposes in mind. Often, borrowers are expected to spend their loan in specific ways — business loan borrowers are expected to spend their loan on their businesses, student loans are expected to spend their loan on education expenses, etc.
Personal loans tend to be more open-ended. They can be used to help fund your education, pay for medical costs, or cover senior care. If you're looking for more agency with your loan, personal loans could be the place to start.
Average Personal Loan Rates by Credit Rating $10,000 Loan - 3 Year Term

| Credit Rating | APR Estimate | Loan Payment Estimate |
| --- | --- | --- |
| Excellent | 4.29% | $297 |
| Good | 4.29% | $297 |
| Fair | 10.66% | $326 |
| Poor | 25.00% | $398 |
Financing Fertility Treatments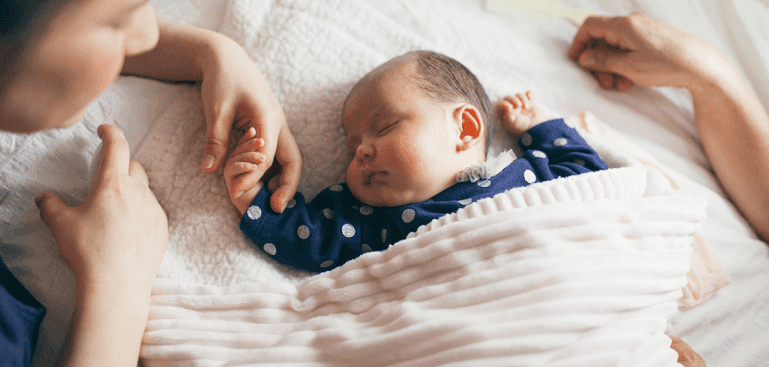 Only a few states mandate health insurance coverage for major fertility treatments like In Vitro Fertilization, and very few health insurance plans cover the entire bill. That leaves a majority of couples struggling with infertility (around one in eight couples, according to the CDC) to pay for most or all of the treatment out of pocket.
The good news is that you have options. There are several ways, including personal loans, fundraising, and clinic financing, to supplement the cost of fertility treatments and make your dreams of a family affordable.
How much do fertility treatments cost?
The average cost of IVF in the U.S. runs around $12,000, making the U.S. one of the most expensive places in the world to receive fertility treatment. The same $13,775 IVF treatment in an American facility costs nearly half that in Canada, and a mere $4,012 in Japan.
Major Fertility Treatments
Average Cost (U.S.)
Source: Advanced Fertility Center of Chicago, Espiona
In Vitro Fertilization (IVF) with donor eggs
$28,000
IVF plus intracytoplasmic sperm injection (ICSI)
$13,000
IVF cycle
$11,500
Preimplantation Genetic Diagnosis (PGD)
$3,550
Intrauterine Insemination (IUI)
$865
Barbara Collura, President and CEO of Resolve, the National Infertility Association, says cost is the biggest issue facing couples who need treatment:
We believe that about 50% of people who are told that IVF is the way for them never actually access IVF because of finances. IVF is not something anybody plans for, or saves up for.
And money isn't the end of the challenge either. Fertility treatments aren't guaranteed to work, and one round might not be enough. That choice to take that risk can be immensely stressful, both emotionally and financially.
State laws related to insurance coverage of infertility treatments
As of 2018, 15 different states require some type of fertility treatment coverage. Some health insurance companies might offer infertility benefits even if the state doesn't require it, but it's rare.
Exactly how much help you receive depends on your plan and provider, but it often won't be enough to cover a majority of the expense. For example, Huffington Post editor Anna Almendrala got $5,000 after submitting bills to her insurance company. That money only covered about 25% of the total cost, which was around $21,000.
Insurance and Infertility Treatments
As of February 2018, 15 different states mandate coverage for infertility treatments.
State
Individual market coverage
Covered or offered in small group market
Source: The Kaiser Family Foundation
Illinois
No
Covered
Arkansas
Covered
Covered
Connecticut
Covered
Covered
Hawaii
Covered
Covered
Maryland
Covered
Covered
Massachusetts
Covered
Covered
Montana
Covered
Covered
New Jersey
Covered
Covered
New York
Covered
Covered
Ohio
Covered
Covered
Rhode Island
Covered
Covered
West Virginia
Covered
Covered
California
No
Offered
Texas
No
Offered
Remember: Just because your state mandates health insurance coverage doesn't mean your plan will. For those with employer-paid health insurance, take the following steps to find out exactly what your options are:
Ask your employer whether your plan is fully insured or self-insured. Fully insured plans must follow state laws, but self insured plans only have to abide by Federal regulation. So even if your state requires coverage, a self-insured plan might be exempt.
Ask if your policy was written in the governed state. The policy must be written in the state that has an infertility coverage law. If not, it won't necessarily be covered.
Ask your employer whether you have a "greater than 25" plan, "greater than 50" plan, etc. In some cases, employers with a small amount of employees are exempt from the coverage requirements.
A real-life scenario
Anna Almendrala documented each and every expense on the road to starting her family. Broken down, the $21,161 total looked like this:
| | |
| --- | --- |
| Medication for egg stimulation and ovulation prevention | $1,121.33 |
| Ultrasounds and blood tests | $2,410 |
| Surgical clinic fee | $1,195 |
| Anesthesia fee | $445 |
| Egg extraction procedure | $2,440 |
| Embryo transportation | $2,100 |
| Assisted oocyte fertilization | $1,600 |
| EmbryoScope® time lapse procedure | $1,950 |
| Pre-implementation embryo genetic screening | $1,650 |
| Preimplantation genetic screening | $3,950 |
| Embryo storage | $1,800 |
| Total | $21,161 |
Financing fertility treatments with a personal loan
It's ideal to pay for your fertility treatment upfront. If you don't have that much capital in-hand, your next best option is to pay for at least part of your fertility treatment with personal savings — or by leveraging tax-advantaged accounts like FSAs or HSAs — and financing the remainder of the cost. One of the easiest ways to do that is through a personal loan.
A personal loan is an unsecured fixed-rate installment loan that doesn't require any collateral. Rates vary by lender and creditworthiness, but generally borrowers with excellent credit can score rates below 10% — that makes personal loans one of the most popular option for supplementing the cost of fertility treatments. Even if you aren't in a position to put money down, personal loans can also be used to finance the entire treatment: Many lenders offer up to $50,000 to borrowers with excellent credit.
Personal loans are available from banks, credit unions, and online lenders. And because they're unsecured loans, the application process can be incredibly quick— sometimes just a matter of days. The lender issues a credit check to determine your risk of defaulting. And most of the time, the better your credit, the better rate you get.
Other ways to pay for your fertility treatment
Depending on your financial situation, personal loans might not be the best fit. Here are six additional options that can help reduce the out-of-pocket cost of your fertility treatment:
Clinic financing
Most IVF clinics offer financing through third party lenders (medical loans), but some organizations offer another form of financing called a "payment plan." Payment plans can be a great option for those with poor credit because they offer zero interest financing for the first year. Just be sure to scrutinize the details: Payment plans are known for higher rates and a variety of fees. Speak with a representative at your clinic to find out if financing is available to you, and whether it's the best choice.
Medical loans
Similar to personal loans, medical loans are specialized loan programs that can be used to finance fertility treatments as well as adoptions and other medical procedures. It's important to familiarize yourself with what procedures are eligible for financing because medical loans often have many restrictions on their use.
Prior to applying, check to see what type of loans your medical provider accepts (if any). If your doctor has a preferred medical loan provider, it's possible that he or she could receive a commission by referring you. Always investigate other lenders and compare rates to make sure that you're getting the best deal possible.
Borrowing against your home
If you have equity in your home, a home equity line of credit (HELOC) can be a great option for financing fertility treatment. HELOCs work like a credit card: You are allowed to borrow up to a specified amount through the life of the loan. That gives you the flexibility to borrow exactly what you need to cover the cost of your fertility treatment and nothing more, which can save on interest in the long run.
Because HELOCs are secured, they generally offer lower interest rates than other loans. The downside is that they don't have fixed rates, and there are usually quite a few fees involved Lenders may also have minimum withdrawal and minimum balance requirements.
Grants, scholarships and financial assistance
Many nonprofit organizations provide grants and scholarships to women and couples undergoing fertility treatment. Some pharmaceutical companies even offer discounts (some up to 75%) to those who are prescribed fertility drugs. Start your search with RESOLVE's list of active scholarships and grants and go from there. (RESOLVE is the national infertility association.)
Credit Cards
This is risky, and should be considered a last resort. Like personal loans, credit cards have variable APRs, but the rate as often much higher. Your best strategy is to go with a card that has a introductory 12-month 0% APR (at the very least) and pay off as much as possible before it ends.
Fundraising
Fundraisers are an effective way to minimize the out-of-pocket cost of fertility treatments. Don't underestimate the power of garage sales and donations from family and friends. Crowd funding organizations like Fill Their Arms and GoGetFunding.com make it easy to connect with like-minded communities, share your story, and help make your treatment affordable.
Raising Children on a Single or Fixed Income
When a single or fixed income just isn't enough to provide for your children.
Children aren't cheap and this is especially true when you're living on a single or fixed income. According to the USDA, the average cost of raising one child was estimated at $233,610. That includes housing, food, transportation, clothing, healthcare, childcare/education, as well as miscellaneous entertainment and personal care costs.
These expenses can grow even more costly when you've transitioned to a single or fixed income. So, how does one provide for their child (or children) when it's so expensive? To answer this question, we need to determine exactly how the costs stack up.
The cost of raising a child
The cost of motherhood is high. Too high. If we got paid what we're worth, I don't even know that Hollywood could handle it. We are simply priceless.

- Rachael, Three Boys and a Mom
Whether you're about to have a child, or you need to retool your budget, knowing the expenses involved in raising a child can define your family's future. Here is a breakdown of the costs you should expect as a parent.
Baby→Toddler 0 – 1 Years

| | |
| --- | --- |
| Housing | $7,360 |
| Food | $3,160 |
| Transportation | $3,580 |
| Clothing | $1,500 |
| Healthcare | $2,360 |
| Childcare/Education | $5,740 |
| Miscellaneous | $1,660 |
Toddler→Teen 2 – 13 Years

| | |
| --- | --- |
| Housing | $44,160 |
| Food | $27,090 |
| Transportation | $23,010 |
| Clothing | $8,410 |
| Healthcare | $14,220 |
| Childcare/Education | $24,600 |
| Miscellaneous | $12,030 |
Teen→Adult 14 – 17 Years

| | |
| --- | --- |
| Housing | $14,720 |
| Food | $11,150 |
| Transportation | $8,900 |
| Clothing | $3,350 |
| Healthcare | $5,140 |
| Childcare/Education | $7,700 |
| Miscellaneous | $3,770 |
Total: $233,610
The cost of raising a child 1 – 17 years. Download PDF
It's no secret that bringing a child into this world can be costly. However, as Rachel points out, it's also a rewarding experience. "Motherhood is an expensive calling," says Rachel, before she goes on to say that it's "the most precious gift in all of life." It can be tough, but Rachel is living proof that it's more than possible.
Methodology
Figures are based on the Expenditures on Children by Families, 2015 report put together by the USDA. Amounts were determined by taking middle-income family estimates and adjusting for number of years in a child's life (Example: Baby➲Toddler = 0-1 years, Toddler➲Teen = 2-13 years, Teen➲Adult = 14-17 years). The Miscellaneous category refers to personal care items, entertainment, reading materials, etc.
In the case of housing, the report estimated that the cost could be as high as $3,680 (per year) for a child 0-2 years. For our housing estimate for a child 0-1 years (Baby➲Toddler) that comes to $7,360. These figures are in no way representative of all family living situations and will vary based on a multitude of factors.
How to handle the cost
Now that you know the scope of the cost, it's time to talk about solutions. We scoured the web for tips on affording the cost of raising a child. Listed below are some options as well as insights from our panel of experts.
Build a better budget
Budgeting is the most important aspect of saving money. You will need to identify how much money you need to spend each week and then you will have an idea of how much money you have to play around with.

- Pepper, The Pepperrific Life
Dig out a notepad and pen, and take stock of your everyday expenses. Try to get as granular as possible when you list all of those costs. Utilities, groceries, clothes, etc. Then compare these monthly expenditures with your income. If you have recently transitioned into a single or fixed income, you may have already done this.
Once you've put together your list, it's time to cut away the non-essentials. Perhaps, it's cheaper to use a streaming service instead of an expensive cable provider. Maybe you're spending too much money dining out. If you are honest with yourself and this budget, you might discover funds you never knew you had by organizing your essential and non-essential costs.
Seek financial aid
In addition to budgeting, there are several programs parents can use when dealing with single or fixed income. For parents who need some help with education costs, there's the Free Application for Federal Student Aid (FAFSA). Grandparents who have taken financial responsibility for their grandchildren can also look to Temporary Assistance for Needy Families (TANF).
Let's explore these and other financial aid options in greater detail.
FAFSA
Too many single moms think of filing for financial aid as the 'last resort.' The fact is, it should be the first step in your college funding strategy. Every single mom thinking of providing a higher education for their children – regardless of income and assets – should file for financial aid.

- Honorée Corder, The Successful Single Mom
Planning for your child's educational future should be a top priority. In the early years, this involves childcare. Later on, this entails preschool, kindergarten, elementary school, and so on all the way up to college. Of the expenses highlighted in the USDA report, childcare and education is the third highest expenditure. Luckily, there are college aid options in the form of FAFSA.
FAFSA is a form that current and prospective college students can fill out annually to help determine their eligibility for financial aid. The following video does a splendid job of summing up FAFSA in a nutshell:
You can also learn more about filing and the process at FAFSA.gov.
State assistance programs
There are multitudes of government benefit programs available to families in need. A listing of living assistance programs can be found on this site. Depending on which state you live in and your level of need, your eligibility will vary. One common program you'll find listed is the Temporary Assistance for Needy Families (TANF) program.
TANF provides assistance for pregnant women as well as needy families. Some states even offer one-time TANF benefits to grandparents raising grandchildren. These programs typically help pay for food, shelter, utilities, and other expenses.
Social Security
Grandparents raising grandchildren who qualify for social security can receive financial support from the government. In these scenarios, social security might be able to help. These benefits, however, come at a strict series of requirements. For one, the biological parents of the grandchild must either be deceased or disabled. Furthermore, the grandparents must legally adopt the grandchild.
Personal loans
Another option you can consider for the long-term is a personal loan. Unlike other types of loans, personal loans are unsecured which means you don't have to put up any collateral. The caveat is that these loan amounts will vary based on your credit score. Usually, the better the credit, the more agreeable the rates will be.
In addition to covering a variety of expenses, personal loans are also ideal for consolidating credit card debt. Say you're struggling to pay off a variety of debts associated with raising your child. You could consolidate all of those debts into one payment by folding them into a personal loan. If your credit score is decent, you might be able to work out a more manageable repayment plan.
Emma Johnson of WealthySingleMommy, sums it up best:
One payment is always much easier to manage and remember than a bunch of payments, due on different dates.

- Emma Johnson
Worth every penny
When transitioning to a single or fixed income, the cost of raising a child can seem overwhelming. Don't give up and don't stop fighting for your children. There are lots of things you can do in order to provide for your family on a single income. The first step, is understanding the costs so you can better construct a budget and formulate a plan.
And don't think you have to go through this alone. In putting together this guide, I found an entire online community of single moms sharing their expertise. They are the living proof that it's possible for a family to survive and thrive on a single income.
You can also download our cost breakdown from the following link. This list also comes with a handy listing of one-time expenses parents can expect to incur in the early years:
Sources:
Senior Care Costs: How to Cover Life Transitions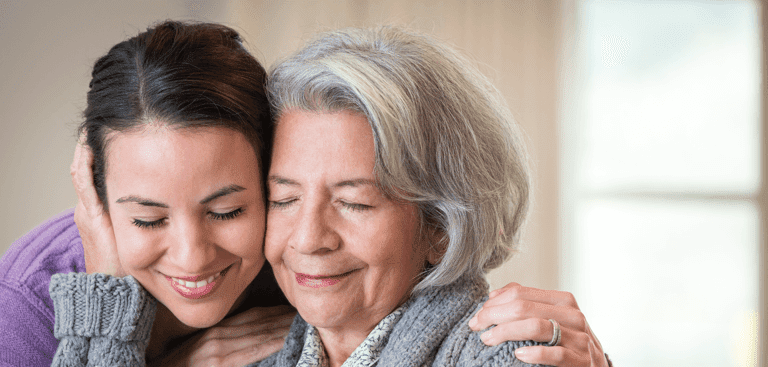 Helping a parent transition from independent living to professionally assisted care can take a toll, not only emotionally but also financially.
Research shows median costs rising across a range of senior living options. Adult children can face tremendous pressure to help pay those costs, especially when their parents' condition deteriorates quickly. What do you do when Mom or Dad needs help but you're waiting for their house to sell or their government benefits to be approved?
Fortunately, you may not have to face these short-term difficulties on your own. Adult children have several options for financing senior care, including the transition stage, that can provide some relief.
What does senior care cost?
Costs can vary widely depending on required level of care, location, and other factors. In general, a 2017 study paints a statistical picture that ranges from $18,000 per year for adult day care to $97,000 per year for a private room in a nursing home.
Median costs of long-term senior care
Monthly
Annually

Source: Genworth Financial 2017 Cost of Care Study

Note: Median is the statistical midpoint between highest and lowest, not the average.

Adult day care
$1,517
$18,204
Assisted living (one-bedroom)
$3,750
$45,000
Homemaker services
$3,994
$47,928
In-home health aide
$4,099
$49,188
Nursing home (semi-private)
$7,148
$85,776
Nursing home (private)
$8,121
$97,452
Unless your parent qualifies for public assistance or your family has considerable financial resources, paying even a modest amount for senior care could prove challenging. Those challenges make it essential for adult children and their families to explore their options, especially when they need transition funding in a timely manner.
Short-term options for senior care
When it comes to senior care, most funding options focus on the long term rather than the short term. But, depending on your situation, you do have a few short-term options to consider. They include:
Personal loans
You might consider a personal loan to help finance a parent's transition to supervised care. Don't think of personal loans as limited to cars or real estate — they can provide cash for a wide range of one-time expenses.
In fact, a specialized type of loan has become more common in recent years as families look for creative solutions to financing elder care. The term "bridge loan" usually applies to selling one house and buying another, but an elder care bridge loan is designed specifically for senior care transitions.
The typical scenario for an elder care bridge loan involves a senior moving into an assisted living facility. The borrower would take out the loan to help with moving costs, entrance fees, and other short-term expenses.
Banks and other lenders may offer two types of bridge loans for elder care:
A secured loan: This type of loan, sometimes called a capital access program, uses real estate and other assets as collateral. The borrower gets a lump sum upfront.
An unsecured line of credit: This option works like a credit card, with the borrower using funds as needed.
The type of senior bridge loan you choose depends on your situation. If you need a large amount of money immediately, for example, you may prefer a secured loan.
This type of personal loan is a relatively new financial product, but the same basic guidelines for any type of loan still apply. Pay particular attention to deciding between fixed-rate and variable interest, and keep in mind that any secured loan requires putting up assets as collateral.
Reverse mortgages
Using a reverse mortgage to pay for senior transition usually involves a specific set of circumstances. In the typical scenario, one elderly parent moves into a facility while his or her spouse remains in their home and retains ownership. The reverse mortgage allows the spouse to convert the equity in the home into cash.
Remember that a reverse mortgage carries the same risk as any type of secured loan, namely collateral. Other potential drawbacks include borrowing limits and eligibility requirements, as well as high closing costs and fees. For those reasons, many financial advisers caution against reverse mortgages except as a last resort.
Intra-family mortgages
Most reverse mortgages involve borrowing from a traditional lender, such as the Federal Housing Administration's Home Equity Conversion Mortgage program. In recent years, however, intra-family mortgages have emerged as an alternative to traditional reverse mortgages for senior care financing.
An intra-family mortgage for senior care allows family members to provide the financing instead of banks or other outside sources. This option, arranged by an attorney, could certainly provide funds to help a senior relative transition to some level of custodial care.
Some family caregivers choose an intra-family mortgage to avoid dealing with closing costs, fees, eligibility requirements, borrowing limits, and other factors associated with traditional lenders. On the other hand, that same lack of structure could lead to the borrower getting in over his or her head.
Above all else, remember that mixing business with family can become a source of tension and conflict.
| Comparing short-term options | Quick cash infusion | Paperwork/red tape |
| --- | --- | --- |
| Senior bridge loans | YES | Moderate |
| Reverse mortgages | YES | High |
| Intra-family mortgages | YES | Moderate |
What about interest and fees?
Paying back the principal plus interest is, of course, standard procedure for loans and mortgages financed by banks and similar lenders. Although intra-family mortgages may bypass interest and fees, you'll still have to pay an attorney for setting up the agreement. You may also need the services of a lending agency to assist you in drafting the paperwork.
What's your ideal solution?
Every option has its pros and cons. Your individual circumstances will determine which one offers the best combination of affordability and convenience. Just don't lose sight of the fact that almost any activity involving money can become an expense in itself.
From the short term to the long run
Once you've found a short-term solution for senior care transition, keep in mind that more work lies ahead. You'll need to start thinking about long-term funding options, such as Medicare, Medicaid, long-term care insurance, insurance conversions and more.
For the immediate future, though, rest assured that you have short-term options that can help you and your family take the first step on the journey.
Paying for Braces, Veneers, and Dental Implants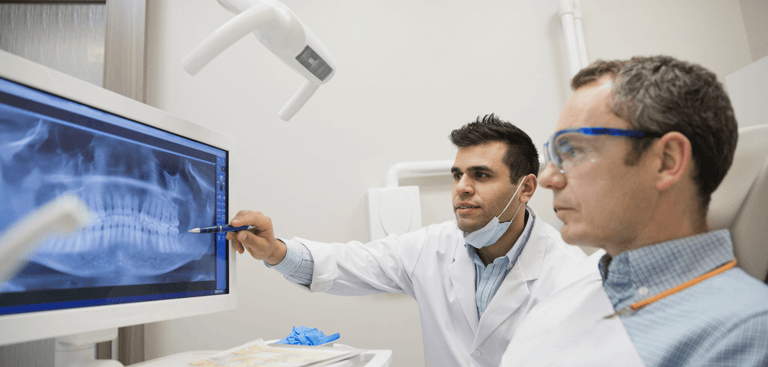 How to afford the necessary dental procedures insurance won't cover.
Imagine, for a second, that you just found out you need braces. No problem, right? You have dental insurance. Except that, in most cases, dental insurance does not cover what is deemed as cosmetic dentistry. So, how are you supposed to afford the expense of braces, veneers, or dental implants? You do have options but, first, we need to take a closer look at cosmetic dentistry.
Cosmetic dentistry
Cosmetic dentistry includes both prosthodontics (dentures, crowns, veneers, bridges, etc.) and orthodontics (headgear, traditional braces, etc.). While each of these involves a different method of implementation, one thing they all share is that they can be quite expensive.
Braces
Braces are used in dentistry to help straighten irregularly arranged teeth. They come in a variety of styles from the common metal ones (traditional braces) to the more elaborate lingual braces that are mounted on the back of the teeth.
Traditional braces ($3,000 - $7,000)
These are the most common kinds of braces and you've likely known someone wearing them. Brackets are fixed to the teeth and a metal wire is attached to properly align your teeth.
Damon braces ($3,800 - $8,000)
Similar in function as traditional braces, Damon braces move your teeth into position by attaching memory wire to brackets. They are considered more comfortable to wear than traditional braces.
Invisalign ($4,000 - $7,400)
Invisalign is a brand of clear aligner used to adjust teeth. In situations that don't require radical re-alignment, these nearly-transparent and removable aligners can often do the trick.
Lingual braces ($8,000 - $10,000)
Lingual braces look and function like traditional braces but there is one major difference. Whereas traditional braces are mounted on the front of your teeth, lingual braces are fixed to the backside.
Veneers ($500 - $1,900/tooth)
Veneers are ultra-thin shells of porcelain (sometimes a composite resin material) designed to improve your smile. They can help with tooth discoloration, as well as improving your bite by correcting the tooth's shape and size.
Dental implants
Dental implants is a catchall term referring to any surgical component that supports a dental prosthesis (dentures, bridges, etc.). When a traditional filling just isn't enough to fix a tooth, crowns are another form of dental implant often employed.
Crowns ($500 - $3,000/tooth)
A crown is a kind of "cap" for a damaged tooth. It can be made of porcelain or even ceramic and is designed to strengthen and improve the shape of a tooth at risk.
Bridges ($500 - $1,200/pontic – the crafted tooth or teeth the bridge is replacing)
When you are missing some teeth (but not enough to require dentures) bridges might be recommended. As their name suggests, they span the length of your missing teeth and bridge the gap.
Dentures
For the most part, dentures are removable sets of teeth designed to replace most or all of your existing teeth. The various types include:
Complete dentures ($300 - $5,000/plate)
These are the kind you see in most cartoons or gag gifts. They are designed to replace all of your teeth and can be removed for cleaning purposes.
Partial dentures ($300 - $5,000/plate)
These operate in the same fashion as complete dentures. However, partial dentures are tailored to replace some of your teeth instead of a full set.
Implant-supported dentures ($3,500 - $30,000/plate)
While regular dentures rest on the gums, implant-supported dentures require surgery. You can opt for fixed or removable versions based on your dentist's recommendations.
Teeth whitening ($650 – $1,000)
Just as the name suggests, teeth whitening is a process where your dentist restores the color of your teeth. Most dentists can perform this service but, be warned: it's not a one-time process (not if you want to maintain a particular hue of white).
How to afford dental care not covered by insurance
Despite the name "cosmetic dentistry" you may find that some of these procedures are quite necessary. Especially since you could end up paying a lot more down the road if you forego the dentist's recommendation for any one of these. But how are you supposed to pay for these procedures when, in most cases, dental insurance won't cover them? Don't worry, you have a couple options you can consider.
Payment plan with orthodontic clinic
It might surprise you to know that most orthodontic clinics offer payment plans. In some cases, these payment plans can offer flexible payment options that can offer little to no interest. Some can even be payable up to two years. When considering cosmetic orthodontia, don't be afraid to discuss the possible of payment plans as most clinics will be more than happy to work something out.
Personal loans
With a personal loan, you'll receive the necessary funds to make a dent in the overall costs of cosmetic orthodontia. Depending on your credit, you could even be eligible for a personal loan amount that outright covers the entire cost. And, unlike other kinds of loans, you won't need to put anything up for collateral.
State-specific dental assistance programs
Another option is to check your state government's public health website to learn more about dental assistance programs in your area. In some cases, state-sponsored programs for low-income families can provide assistance. These programs often provide a wide range of services from discounted routine cleanings to financial aid for cosmetic orthodontia deemed necessary.
Orthodontic school clinic
Believe it or not, some orthodontic school clinics may offer discounted cosmetic orthodontia. The trade-off, however, is that your procedure would likely be carried out by students. However, these students are supervised by orthodontic faculty members.
Pay now or (really) pay later
Let's face it — sometimes these expensive treatments are necessary. Especially if they will prevent the need for further and more extensive dental work down the road.

Click on the link below to download the PDF and see the side-by-side costs of paying now versus paying later.
A smile worth protecting
In the end, there's no way around it: cosmetic orthodontia can be extremely expensive. However, as we've pointed out, it can also be quite necessary. This is especially true if it means the difference between paying a lot upfront or paying a lot more down the road. And, thankfully, there are lots of options you can consider when covering the cost. And, when all's said and done, your teeth (and your quality of life) are worth every penny.
Disclaimer: All money figures in this piece are based on industry estimates. They are, in no way, representative of all cosmetic orthodontia prices or rates at individual clinics. If you are concerned about the cost of any one of these procedures, please contact your local orthodontic clinic for more information.
Sources:
Uncovered Alternative Treatments for Chronic Pain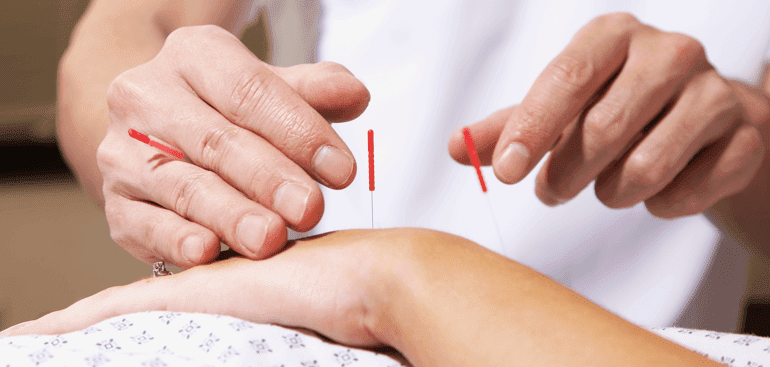 Complementary and alternative medicine (CAM) is in demand among chronic pain patients. Some estimates say that at least 40% of people with chronic pain use CAM therapies such as chiropractic care, therapeutic massage and acupuncture.
Unfortunately, insurance coverage doesn't necessarily reflect CAM's popularity with the public. Americans spend tens of billions of dollars out of pocket every year on alternative medicine for a host of maladies including chronic pain.
If you're looking for ways to remedy insurance coverage gaps, we can offer several suggestions. Just like CAM treatment itself, paying for alternative therapies involves some outside-the-box thinking.
Coverage gaps in alternative medicine
You might wonder, "Why doesn't my insurance cover alternative medicine the same way?" In many cases, insurance providers regard CAM treatment as experimental, scientifically untested or medically unnecessary.
A lot of insurance plans don't rule out alternative medicine entirely — they just don't cover it as extensively as traditional medicine. The resulting coverage gaps add up. Health researchers have estimated that patients using complementary or alternative medicine could spend hundreds of dollars out of pocket every year, including an average of:
$433 for visits to complementary practitioners (chiropractic, acupuncture, massage therapy, etc.)
$368 for natural product supplements
$257 for self-care materials such as books or CDs
Levels of coverage vary widely among insurance providers, so out-of-pocket expenses for CAM chronic pain treatment can vary. If you have Medicare, be aware that the program offers very limited coverage for chiropractic care and no coverage for acupuncture.
Cost and coverage of chronic pain treatments
Here's a list of some alternative treatments for chronic pain, along with estimated price ranges and typical scope of insurance coverage.
Treatment
Cost per session
Visits covered per year

Sources:
"Take the Sting out of Alternative Medicine Costs" — Money.com
"How Much Does Massage Therapy Cost?" — Center for Spirituality and Healing, University of Minnesota
Yoga Classes Cost — Costhelper.com Fitness

Chiropractic
$40-$125
15-25
Acupuncture
$50-$150
12-20
Massage therapy
$60-$100
12-15
Biofeedback
$75-$200
Typically not covered without specific diagnosis
Naturopathy
$250-$400 for initial 90-minute visit; $100-$200 thereafter
Typically not covered except in a few states
Yoga
$12-$16
Typically not covered
How much cost are you responsible for?
Even if your insurance plan offers partial coverage for some forms of alternative medicine, you may still have to bear part of the cost. Examples include:
Insurance typically requires co-pays for office visits, whether CAM or traditional.
Your CAM practitioner may recommend more visits than the yearly number covered by your insurance.
In the case of yoga classes, out-of-pocket costs depend on your insurer. Some insurance companies may offer reimbursements for gym memberships or discounts with fitness providers.
Alternative financing for alternative treatment
If you've turned to alternative medicine to treat and manage chronic pain, you've probably had to face coverage gaps. However, you may not have considered some strategies that could offer help.
Personal loans
If alternative medicine has helped you find a solution for chronic pain but out-of-pocket expenses have left you owing debt, you might consider taking out a personal loan.
Options for personal loans to address medical debt include getting a loan or line of credit from your bank, your credit union or an online peer-to-peer lender. Also, a number of lending agencies specialize in health care loans, including loans focused on CAM treatments.
Personal loans are typically unsecured, meaning you don't have to put up collateral, but the trade-off is often a higher interest rate than a secured loan. Also bear in mind that most personal loans have a fixed term ranging from one year to several years. If your chronic pain is ongoing, a different strategy could offer a better long-term solution.
Health care savings accounts
Certain financial tools could help you pay for out-of-pocket medical expenses while offering tax benefits. Ask your employer if they offer any of these health care savings accounts:
FSA (Flexible Spending Account)
HRA (Health Reimbursement Arrangement)
HSA (Health Savings Account)
Remember that no medical savings account offers the best solution for everyone — as a patient, consumer, or taxpayer. Talk to your health care providers and your accountant or financial adviser before deciding on any of these options.
Reimbursement claims
With help from your medical providers, you could make a case to your insurance company. Consider filing a claim for reimbursement that documents your alternative approach to chronic pain and includes input from your primary care doctor and your CAM practitioner. The relevant paperwork would include a Letter of Medical Necessity (LOMN), as well as receipts for CAM treatments, dietary supplements, etc.
Health care credit cards
You could use a medical credit card to help pay for out-of-pocket CAM expenses. Unfortunately, many of these cards charge high interest rates after a low- or zero-interest introductory period, which could prove expensive if you don't pay them off immediately.
CAM supplements for chronic pain
Dietary supplements may help with certain types of pain and discomfort. They include:
Sources: "Can Supplements Help With Pain?" — WebMD
Inflammation
Arthritis
Joint pain
Turmeric
Devil's claw root
Glucosamine
Fish oil
SAM-e
Chondroitin
Headache
Migraine
Nerve pain
White willow bark
Feverfew
Ginkgo biloba
Boswellia
Butterbur
Magnesium
What do chronic pain supplements cost?
As noted above, supplements not covered by insurance could cost you hundreds of dollars out of pocket per year. However, some insurance providers offer discounts on certain natural supplements.
Can I get insurance to pay for supplements?
Although health insurance plans differ, you likely have to include supplements with other out-of-pocket costs. If you have a prescription, you could include supplements in a request for reimbursement.
Resourcefulness is required, at least for now
People suffering from chronic pain have many good reasons to consider alternative and complementary medicine. They include legitimate concerns about opioids and other powerful prescription medications.
The good news is that alternative chronic pain treatments seem to be gaining credibility with mainstream medicine. However until more insurance companies expand their coverage, patients relying on CAM for chronic pain will need to continue being resourceful.
Paying for Stages of Bariatric Care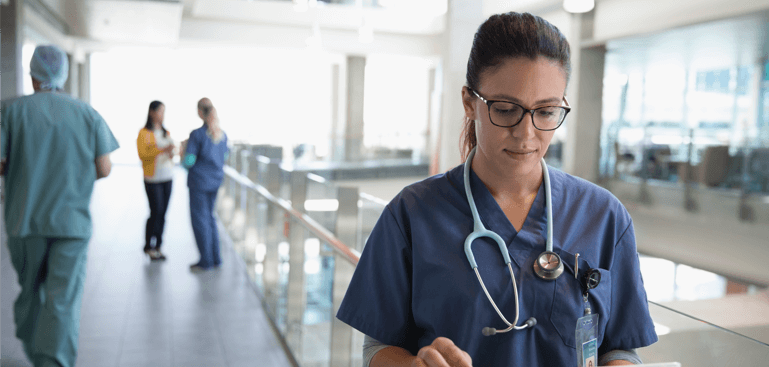 There are many paths you can take to improving your health and wellness, and for some, bariatric surgery is the best option. Weight loss surgery, though, is often expensive and your insurance may not pay for all of the stages of bariatric care.
If you and your doctor have decided that bariatric surgery is your best option, you do have options for covering the costs.
Types of weight loss surgery
Just as there is no one-size-fits-all diet, there are multiple types of weight loss surgery to consider. These include:
Restrictive – These surgeries minimize the amount of food your stomach can hold. Surgeries include gastric sleeve, adjustable gastric banding (such as LAP-BAND® surgery), and intragastric balloon.
Malabsorptive – In these cases, the absorption of calories, minerals, and vitamins is limited by rearranging or removing parts of the digestive system. These surgeries include gastric bypass, duodenal switch, and Mini Gastric Bypass Surgery (MGBP).
Vagal Nerve Blocking – A device, such as vBloc, uses controlled electrical stimulation to block the stomach from sending hunger signals to your brain.
Aspiration – A device, such as AspireAssist, uses gravity to remove food from the stomach before it can absorb calories.
Type of Surgery
Average Cost with Insurance
Average Cost without Insurance
Source: Bariatric Surgery Source
Gastric sleeve
$3,500
$19,228
LAP-BAND®
$3,500
$15,180
Gastric balloon
$8,248
$8,248
Gastric bypass
$3,500
$24,288
Duodenal switch
$3,500
$27,324
vBloc Therapy
$18,722
$18,722
AspireAssist
$10,626
$10,626
Is bariatric care covered by insurance?
The short answer: Not always. A number of factors go into whether or not your insurance will cover weight loss surgery and it can take 30 days to a year, depending on your insurance and your situation, to get approval.
Some of the steps you may need to complete to get insurance approval for weight loss surgery include:
Confirming your health condition with your doctor
Completing a medically supervised diet program
Consulting with a bariatric surgeon and primary care physician
Scheduling a psychiatric evaluation and nutritional evaluation
Each step will need to be documented to submit to your insurance company. Failing to meet any of the required steps, such as not meeting with an approved nutritionist, could result in your insurance rejecting your request.
In some cases, you may find you meet all the requirements, but the state you live in doesn't require insurance companies to cover bariatric surgery.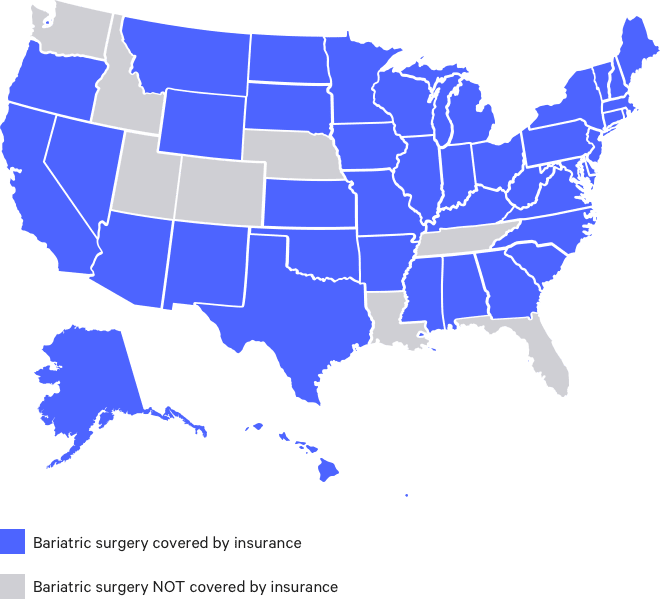 Financial alternatives for bariatric care
When insurance coverage for weight loss surgery isn't an option, there are other financial alternatives for bariatric care you can consider.
Financing through a medical office or lender
Some medical offices may offer their own financial packages or have partnerships with lenders to offer financing for bariatric care patients. With this option, all of your care — from finances to surgery — is handled by one office. In some cases, financing through the medical office may provide other incentives, such as discounts on fees for the hospital stay or anesthesiology.
As with any financial product, though, you'll want to compare a few options to ensure you're getting the best rate. Depending on your credit score, you may find better terms with a private lender. Additionally, some medical offices may find that not all patients qualify for their lending options. In those cases, they may recommend another alternative, such as a personal loan.
Borrowing from friends and family
Another option is to borrow the money from friends and family. Websites like GoFundMe and social media have made it easier than ever to crowdsource funds for virtually anything. Asking for money can be tricky, though. In some cases, you may find that friends and family are more than willing to help because they know that bariatric care will improve your overall health and wellness.
Finances can be sensitive, so some people may not want to talk about it or loan money. It's important to respect everyone's decision so as not to strain relationships. In cases where money is being loaned, not given, make sure to agree upon repayment terms and dates in advance.
Using a personal loan
A personal loan may be the most flexible option for covering the costs of bariatric care without insurance. You can take out as little or as much as you need, and you can use it for virtually anything — pre-surgery consultations, hospital stay and surgery costs, living expenses during your recovery period, etc. Additionally, between private and online lenders, it's easy to shop around and compare options to ensure you're getting the best rates and terms.
You can also use a personal loan to supplement additional expenses not covered by another option. For instance, you may qualify for financing through the medical office to cover the surgery costs and then take out a personal loan to cover your living expenses during recovery. Or, you may consider reconstructive or plastic surgery for excess skin after significant weight loss. This may be considered a "cosmetic" procedure and won't be covered by insurance but could be paid for using a personal loan.
The cost of surgery vs. the cost of life
Surgery should never be taken lightly — there are risks, and it is expensive. The cost of surgery may be high, but in some cases, it may be your best option at living a full and healthy life if your weight is life-threatening.
Before you consider surgery, make sure to discuss all of your options with your doctor:
Will not having surgery inhibit your quality of life or shorten your lifespan?
Could you work with a nutritionist and fitness instructor to improve your health?
Are there non-surgical options, like the AspireAssist, that are less risky?
Improving your health and wellness
After speaking with your doctor, you may determine that having bariatric surgery is the best decision for your health and your quality of life. In these cases, costs may be an issue, but know that you have options to help you cover those expenses.
Funding Post-Trauma Reconstructive Surgery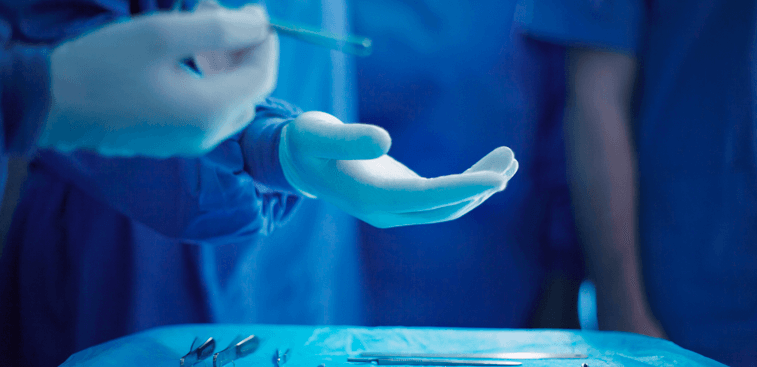 In the broadest sense, reconstructive surgery is the use of surgery to restore the form and function of the body. This could entail breast reconstruction from surgery associated with breast cancer, as well as other post-trauma injuries. Unfortunately, how these surgeries are defined and their level of necessity, and what insurance providers are willing to cover can get complicated.
Covering the cost of post-trauma reconstructive surgery
So, what are some ways to fund post-trauma reconstructive surgery? You might be surprised to learn just how many options you have…
Health insurance
Health insurance may seem like the most obvious route, but it can actually get tricky. This is because of the definition of reconstructive surgery that many health insurance providers tend to use and what is covered under it.
In most cases, insurance companies take their cue from the American Medical Association (AMA) and the American Society of Plastic Surgeons (ASPS). That is, reconstructive surgery is surgery performed on abnormal structures due to congenital defects, trauma, infection, disease, etc. In short, surgeries that improve your body's regular function and restore what is deemed as a normal appearance.
This includes:
Breast surgery – correcting breast symmetry, reconstruction due to lumpectomy, etc.
Hand surgery – treating carpal tunnel syndrome, nerve and tendon injuries, etc.
Ear surgery – correcting birth deformities in the ears, ear-related injuries, etc.
Nasal surgery – adjusts for problems breathing, birth deformities, etc.
These are all surgeries deemed necessary to correct your body's basic functions to help you lead a healthy life. As a result, insurers usually will not cover surgeries deemed cosmetic for the sole sake of appearance and self-esteem. These include:
Eyelid surgery*
Liposuction
Breast augmentation
*Eyelid surgery for the purpose of eliminating crow's feet or yielding a more youthful appearance. Surgery on eyelids that helps correct vision problems may be covered by insurers.
If you're considering reconstructive surgery, be sure and contact your insurer before making any decisions. A representative should be able to give you a clearer picture on how they'll be able to assist you financially.
Doctor payment plan
In some cases, the doctor performing the surgery will be more than willing to work out a payment plan with the patient. Some doctors also employ patient care coordinators who can guide the patient toward an amicable payment solution.
Another perk about working out a payment plan with your doctor is that these plans usually don't include interest. And, in most cases, your doctor will have the flexibility to develop the payment plan based on what you can pay on a monthly basis.
Just make sure you stick with the payment plan as these unpaid loans can still go to a collection agency. Furthermore, not following through on a payment plan with your doctor could negatively impact your rapport with the office moving forward.
Government aid
The Medicare program may also be able to help fund post-trauma reconstructive surgery. In general, Medicare does not cover cosmetic surgery unless it's needed for an accidental injury or to improve your body's overall function. This is similar to how private health insurance tends to approach these situations.
Additionally, Medicare can cover the cost of breast prostheses as a result of a mastectomy. This also falls in line with correcting breast asymmetry which some health insurance providers do cover.
One important distinction to be made is that Medicare is not the same as Medicaid. Medicare is a federal program that provides health coverage to seniors 65 and older with severe disabilities and no income. Medicaid, on the other hand, is a state and federal program that helps provide health coverage to low-income families. Depending on your state, Medicaid may not cover reconstructive surgeries. Furthermore, Medicaid is not included under the Women's Health and Cancer Rights Act (WHCRA) of 1998 – an act that stipulates that all insurers offering mastectomy benefits must provide coverage of reconstruction.
Personal loan
If you have decent credit, you can look into taking out an unsecured loan with your bank. One of the great things about an unsecured personal loan is that you don't need to put up any collateral. And, if your credit is good enough, you could initiate a fixed-rate plan over a fixed amount of time rivaling what you could accomplish on credit alone.
On top of that, taking out a personal loan can also have a positive impact on your credit history. And, unlike credit cards, personal loans' fixed amounts means you can't add more debt to what already exists on your policy.
Credit
A credit card might serve as an affordable alternative provided the interest rates are manageable. However, you'll want to make sure you can handle the expense of the reconstructive surgery in a timely manner. Massive purchases such as reconstructive surgery could affect your credit utilization ratio, which would have an adverse impact on your score.
Comparison: Personal loans vs. credit cards
We would be remiss if we didn't take a closer look at those last two payment methods: personal loans and credit cards. While both can be used to help pay for post-trauma reconstructive surgery, it can be far riskier to use a credit card. There are also other factors to consider: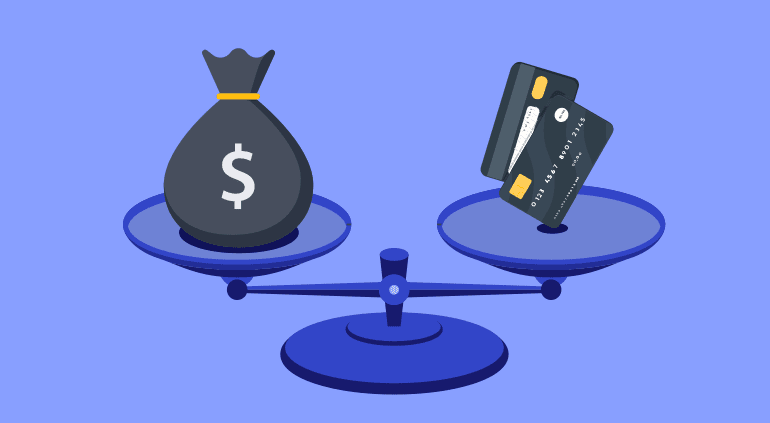 Personal Loans

As an installment loan, debt on a personal loan won't hurt your credit score or utilization ratio adversely.

Using a personal loan for cosmetic surgery means you're on a fixed plan with a fixed amount.

You typically have a longer window and a fixed interest rate to pay off your surgery costs.

Credit cards

A big expense attributed to cosmetic surgery can impact and reduce your credit utilization ratio, which can hurt your credit score.

Even on your best behavior, it's still easier to get further into debt on top of your surgery costs.

You sometimes have less time to pay off your surgery costs before high interest rates kick in.
The bottom line
Whether you were born with a congenital abnormality or you've suffered a traumatic injury, you can get the surgery you need to live a full, healthy life. What we've gone over are just some of the ways you can fund post-trauma reconstructive surgery. Be sure and speak with your doctor before you decide on anything as they might be able to work out a payment plan with you. And, if you have health insurance, contact a representative to see if your policy covers these surgeries.
Using Personal Loans to Refinance Your Life as an Adult Learner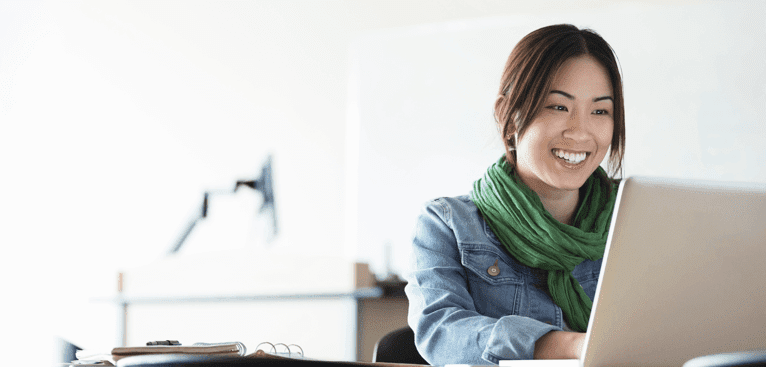 According to the National Center for Education Statistics, the number of non-traditional students (defined as students aged 25 and older) will rise to 9.6 million by 2020. Adults return to school for a variety of reasons, such as adapting to a changing workplace, changing direction in their careers, or even starting a business of their own.
There are 3 factors that are contributing to the increase in non-traditional students: increased ability, changing culture, and globalization.

— Wes Parham, MBA Ph.D, Director of Dental Admissions at the University of Missouri-Kansas City
Many adult students face different challenges than those transitioning into higher education directly out of high school. They may have families to support, and might even see a loss in income if they need to cut back on working hours. And, depending on age and experience, adults may not have an entire career in front of them.
But education is still an effective way to start a new phase of your life.
Nontraditional students know what they want and have often spent many years contemplating their next career before their life circumstances allow them to pursue it.

— Alex Naoum, Co-founder of the Alexander Paul Institute of Hair Design
Luckily, Pell Grants, private scholarships, and federal student loans can help adult learners go back to school. Yet these solutions may not cover the amount you need or may involve spending restrictions. That's where personal loans can help fill some of the gaps.
Combining personal loans with grants and scholarships
Adult students can turn to a number of grants and scholarships when financing their education. For example, the federal government offers Pell Grants to all students, regardless of age. Many private institutions and universities also offer a mix of scholarships and other assistance.
Pell Grants
Pell Grants are federal grants designed to assist undergraduate students in financial need. Like scholarships, these grants don't need to be repaid — the government considers them to be an investment in your education.
But Pell Grants are mostly offered to undergraduate students, those who have not yet earned a bachelor's or professional degree. (Exceptions can be made for teachers participating in post-graduate programs.)
Pell Grants do come with financial limitations. There's a maximum of Pell Grant funds students can earn over their lifetime. This is known as Lifetime Eligibility Used. Many Pell Grants total less than $10,000 per year. And you may not receive the full amount if you're not going to school full-time.
If you're an adult student pursuing your first bachelor's, you should absolutely apply for a Pell Grant. But maybe you already have a bachelor's. Or maybe you're pursuing an associate degree or a certification. Maybe you simply need more than Pell Grants can provide. Personal loans can help fill in some of those gaps.
Scholarships
In addition to scholarships that don't have age requirements, a number of scholarships are available exclusively to adult students. Like grants, they don't have to be repaid.
But scholarships can be situational. Qualifications and funding can be limited by subject, school location, age, and educational background. Some may require a minimum GPA, disqualifying adult students who are just beginning the application process. And as with grants, scholarships may not be enough to cover day-to-day expenses in addition to tuition.
When researching ways to finance your education, you should apply to all eligible scholarships. But also shop around for a personal loan.
Your personal loan can serve as a way to cover everyday expenses. If you have a history of good credit, you may be able to shop around and find more favorable rates.
Federal student loans vs. private student loans
In 2017, the Consumer Finance Protection Bureau found that the number of people over 60 with student loans had quadrupled over the past decade. While that includes new loans taken out on behalf of an adult child or grandchild, it also includes student loans for their own education.
Many are putting their own children through college as they themselves are attempting to earn a degree, or they are raising children or grandchildren and dealing with those expenses. Others are dealing with the expenses of caregiving for elderly parents.

— Deborah J. cohan, Ph.D, Associate Professor of Sociology at the University of South Carolina Beaufort
Before you commit, remember that debt forgiveness for student loans often proves difficult. When you're considering how to fund your education, you'll want to find a loan with the most favorable terms possible. For many, that means federal student loans. But personal loans can, on occasion, be the wiser option for adult students.
Start by examining the federal loan options available to you.
Available federal student loans include:
Direct subsidized and unsubsidized loans (for undergraduate students)
Direct PLUS loans (for graduate students and parents of students)
Federal Perkins Loans (for students in need)
Loan amount
Many federal loans limit the amount available to borrowers based on whether they're full or part-time students, as well as the level of degree they're pursuing. Graduate students, for example, might qualify for a larger loan than those pursuing a bachelor's or associate degree.
Schools determine the amount a student can borrow, according to their financial need. If you're facing the loss of work because you're returning to school, you may not receive as much as you need.
And the amount received might be based on education, and doesn't take into consideration the cost of maintaining a home or of child care.
Repayment
Many federal student loans offer income-driven repayment plans, making monthly payments and fixed interest rates. And if you have a subsidized federal loan, the federal government will pay the interest while you're in school on a half-time basis or more.
But if you have a good credit score, you may want to consider a personal loan for education instead. And borrowers can't choose between federal lenders, which can harm any attempt to negotiate better terms.
How veterans can use personal loans to finance their education
As a thank you for their service, veterans can access educational funds via the GI Bill. Currently, the GI Bill covers all tuition and fee payments for a student attending an in-state public school.
(Non-traditional students) are often much more disciplined, better at time management, and attentive to course requirements. This is particularly true of our military veterans.

— John Story, Associate Professor at the University of St. Thomas
But the GI Bill also mandates a cap to out-of-state and private school tuition. Both are already more expensive than in-state public schools. If you've chosen a private or out-of-state school, check to see if they have scholarships or private aid available, combined with a Pell Grant if this is your first bachelor's.
But if you're required to move to the school of your choice, a personal loan may be able to help with relocation costs. Be sure to shop around, see if you can find the best rate for you.
How retirees can use personal loans to fund their education
Recent retirees may want to pursue certifications or an associate's degree instead of entering a full bachelor's program.
(Retirees) want to continue to learn and enrich themselves. It's fundamentally about personal growth, stimulation, the development of a more meaningful life, and a supportive intellectual and cultural climate to make it happen.

— Tom Sullivan, Retirement Living Information Center
Pell Grants only apply to your first bachelor's degree, and federal funding is going to be limited according to the level of degree you're pursuing.
One benefit a retired student has over traditional students is a lifetime of credit. If you've built up a decent credit score, you may be very appealing to personal lenders. That means lower interest rates, and a more competitive market. You may find that a personal loan is the best option for you.
You'll be able to pay your loan down immediately instead of waiting until you're putting your new degree to work.
Many states have programs for senior citizens to take classes tuition free. Investigate these opportunities with your local colleges.

— Nick Garrett, Senior Communications and Media Coordinator at Augusta University
How single parents can use personal loans to fund their education
Single parents have access to a wide variety of financial aid programs designed with them in mind. If you're a single parent returning to school after an absence, you can still qualify for the federal Pell Grant, as well as several state-based educational grants designed for single parents.
Non-traditional students have more costs because some of them have established homes, families, and bills. The traditional student often has no responsibilities but themselves.

— Andrew G. Swapp, Director of Wind Energy Technology at Mesalands Community College
But you may have additional concerns, such as childcare or afterschool programs. Perhaps you're also taking care of elderly parents. While federal student loans certainly take these expenses into account, the amount granted may not be enough to cover them.
Personal loans can help cover some of those extra expenses. Consider combining your loan with grants and scholarships available for single parents.
Paying for relocation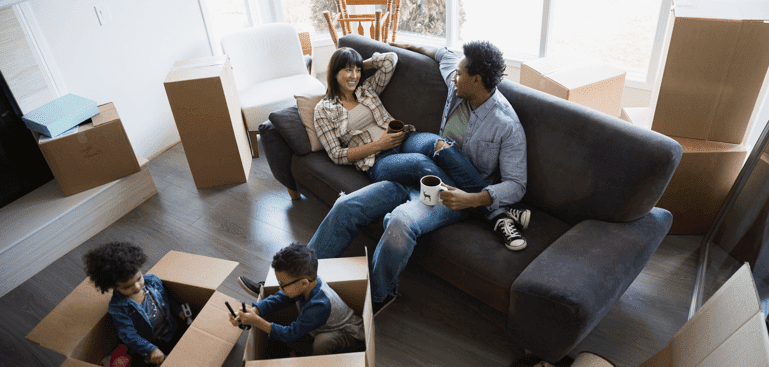 Moving is one of the most stressful life events you can endure — especially if you aren't confident you can afford it. Whether you're moving for a new job or personal reasons, there are a variety of factors that affect the cost and timeline of your move.
As a result of tax reform, Americans can no longer deduct moving expenses. So depending on how much help you get from your family, friends, or your new employer, the entire cost of the move might rest on your shoulder. Thankfully, there are a few quick, effective options to help ease the financial burden of embarking on a new adventure.
The repeal of the moving expense deduction
Under the previous law, taxpayers were allowed to deduct some of the costs of moving their goods and effects, plus certain travel expenses. But as of 2018, exclusion for qualified moving expense reimbursements and deductions are both suspended until 2025. The one exception is members of the military on active duty who move due to a military order.
Note: If you moved during 2017, you will still be able to deduct expenses on your 2017 tax return.
How to pay for your relocation
Personal loans
It's ideal to pay for your move upfront, but that's not always possible. If you need to finance some or all of your move, personal loans are one of the best options to consider. Personal loans are either secured or unsecured loans that are paid off in equal installments (what's known as installment debt), usually over two- to five-year terms. The monthly payments include both principal and interest.
The main benefit for using a personal loan for your move is the interest rate. Borrowers with excellent credit can score rates around 10%. Those with good credit fall in the 13% - 15% range. With a credit card, good credit could get you a rate around the lower 20s. Over the lifetime of a loan, just a few points can make a big difference in the amount of interest you'll pay.
Personal loans can be obtained from banks, credit unions, and online lenders. The application process is usually easiest with online lenders, but overall they're much quicker than other loans. Sometimes the approval process might just take a few days.
What about credit cards?
A credit card (sometimes multiple cards) might seem like good way to pay for your move quickly. You might even be thinking about the potential to earn rewards in the process. But it's not always the best idea.
Credit cards offer revolving debt, which means that, unlike personal loans, you don't have to re-apply for credit when you need more money. The downside to that, however, is a higher interest rate. A good credit score will get you a credit card with an APR around 18% to 20%, while a personal loan can be closer to 10%.
Personal Loan

| Monthly payment | Details | Term | Interest Paid |
| --- | --- | --- | --- |
| $98.22 | 11% APR | 36 months | $535.78 |
Credit Card Loan

| Monthly payment | Details | Term | Interest Paid |
| --- | --- | --- | --- |
| $120 | 12-month 0% intro APR, then 21% | 36 months | $979.92 |
Credit Card Loan

| Monthly payment | Details | Term | Interest Paid |
| --- | --- | --- | --- |
| $300 | 12-month 0% intro APR, then 21% | 10 months | $0 |
Let's say you've crunched the numbers, and you expect your total expense to be $3,000. (That's pretty conservative, even for an intrastate move.) And the largest monthly payment you can afford is around $100. A personal loan with an 11% APR and 3-year term will get you a monthly payment of $98.22. Over the life of the loan, you'll pay around $536 in interest.
Most 0% introductory credit card offers run from 12 to 18 months. So if you could afford to pay around $300 toward your balance every month, you could benefit from a credit card because you wouldn't incur any interest. If not, a personal loan offers a lower payment and saves more than $400 over the life of your loan. Plus, you can't be tempted to swipe a personal loan at the department store and add to your debt.
Here's the bottom line: You should only use a credit card with a 0% introductory interest rate offer for larger expenses, like relocation, when you can afford to pay several hundred dollars on your balance every month. (Ideally, you should pay it off completely before the 0% intro period ends.)
Don't forget to ask about relocation assistance
If you're relocating for work, don't forget to ask about relocation assistance. It can be difficult to ask for help for fear of sounding demanding or greedy, but remember, the worst your employer can say is no.
The cost of moving
Consider this: The American Moving and Storage Association says that average cost of an interstate household move costs about $4,300. That's no small expense. Even moving within the state costs an average of $2,300.
Every move is unique, but here are six common expenses to help estimate what your move might cost:
Movers. Hiring movers is one of the most important expenses you'll make — you get what you pay for. HomeAdvisor found that the average move costs around $800, but that can vary widely based on the location, travel, and amount of goods and personal effects you need to transport.
Travel. Gas, lodging, and food can add up quickly. And if you're flying, it's easy for a small family to rack up over $1,000 for a one-way domestic flight. Travel to your new home the potential to be the biggest expense of all.
Boxes. Boxes can generally be obtained for free from grocery or department stores. If you need containers for transporting fragile items, remember that durable plastic tubs can cost more than $20 each depending on the size.
Storage. If your move takes longer than expected because a house closing is delayed, for example, you might have to put some of your belongings in storage. The cost of a self-storage unit varies widely and depends on the location. CostHelper.com says a self-storage unit that's 10 feet by 20 feet typically ranges from $95 to $155 a month, and $170 to $180 if the unit is climate-controlled.
Replacements. Odds are, at least a few things will be broken during your move. Remember to set aside some money to cover replacements.
Deposits and fees. It's possible that you may have to pay early termination fees for services like cable or utilities. You might even have to put down a deposit for services at your new place prior to your move-in date.
The average cost of paying for movers by state
Use the following tables to help estimate how much you may have to pay your movers. HomeAdvisor used both intrastate and out-of-state moves were used to calculate these averages, but they will provide a baseline of what to expect.
| State | Avg reported cost | Typical range |
| --- | --- | --- |
| Alabama | $947 | $599 - $1382 |
| Alaska | $829 | $444 - $1215 |
| Arizona | $689 | $447 - $949 |
| Arkansas | $829 | $444 - $1215 |
| California | $755 | $341 - $1170 |
| Colorado | $550 | $319 - $786 |
| Connecticut | $829 | $444 - $1215 |
| Delaware | $829 | $444 - $1215 |
| D.C. | $902 | $511 - $1293 |
| Florida | $917 | $497 - $1381 |
| Georgia | $800 | $464 - $1188 |
| Hawaii | $829 | $444 - $1215 |
| Idaho | $829 | $444 - $1215 |
| Illinois | $701 | $355 - $1047 |
| Indiana | $573 | $294 - $852 |
| Iowa | $829 | $444 - $1215 |
| Kansas | $1184 | $1135 - $1282 |
| Kentucky | $829 | $444 - $1215 |
| Louisiana | $709 | $376 - $1291 |
| Maine | $829 | $444 - $1215 |
| Maryland | $931 | $582 - $1285 |
| Massachusetts | $829 | $444 - $1215 |
| Michigan | $746 | $442 - $1086 |
| Minnesota | $586 | $384 - $805 |
| Mississippi | $829 | $444 - $1215 |
| Missouri | $574 | $334 - $832 |
| Montana | $829 | $444 - $1215 |
| Nebraska | $829 | $444 - $1215 |
| Nevada | $664 | $472 - $856 |
| New Hampshire | $829 | $444 - $1215 |
| New Jersey | $829 | $444 - $1215 |
| New Mexico | $829 | $444 - $1215 |
| New York | $1075 | $672 - $1502 |
| North Carolina | $1050 | $649 - $1555 |
| North Dakota | $829 | $444 - $1215 |
| Ohio | $358 | $255 - $512 |
| Oklahoma | $2197 | $1067 - $3327 |
| Oregon | $846 | $422 - $1336 |
| Pennsylvania | $807 | $567 - $1350 |
| Rhode Island | $829 | $444 - $1215 |
| South Carolina | $647 | $471 - $955 |
| South Dakota | $829 | $444 - $1215 |
| Tennessee | $777 | $288 - $1294 |
| Texas | $655 | $385 - $924 |
| Utah | $681 | $542 - $821 |
| Vermont | $829 | $444 - $1215 |
| Virginia | $1359 | $896 - $1909 |
| Washington | $1029 | $642 - $1416 |
| West Virginia | $4062 | $4062 - $4062 |
| Wisconsin | $415 | $300 - $542 |
| Wyoming | $829 | $444 - $1215 |
Building Credit History as an Immigrant or International Student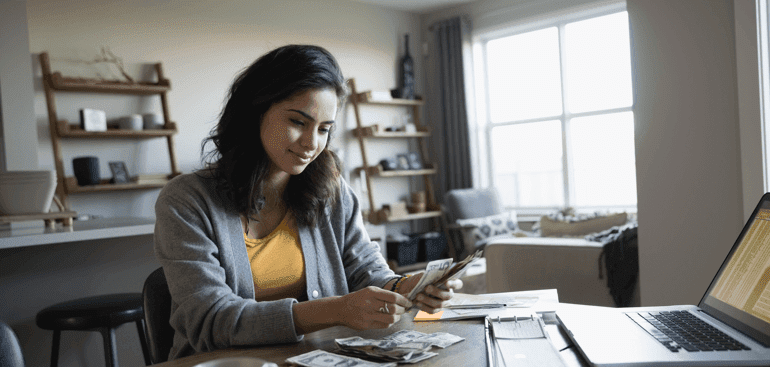 Renting an apartment. Buying a house or car. Getting a cellphone. These are all things you'll need to do as an immigrant or international student in the United States … and they all revolve around credit history.
It can be a tricky situation — you need a credit history to get a credit account, but you need the credit account to build your credit history. And if you're new the U.S., this can be even more of a hurdle since you're starting at square one, even if you had good credit in your country.
One thing that surprised WenFang Bruchett, founder of BlissFinance.com, when she immigrated from Taiwan is that you must owe money to earn credit in the U.S.
"I broke my apartment lease and ruined my credit for the next seven years since I did not know how serious credit can impact my financial life," Bruchett said.
Now, older and smarter, Bruchett has built a business around teaching others how to understand credit and achieve financial freedom.
Building your credit history as an immigrant or international student isn't impossible, though. It won't happen overnight, but there are steps you can take to start establishing U.S. credit.
What is credit?
Credit is a measure of trust. When you have good credit, there's a higher level of trust that you'll pay for any debt at a later date or over time. Your creditworthiness is based on your credit report (a history of all credit transactions for several years) and expressed as a three-digit number ranging from 300 to 900. The higher the number, the better your credit.
What is a FICO® score and how is it measured?
Your FICO® score is one of several different credit scoring models that is used by roughly 90% of top lenders. Your score is made up of five components:
35% - Payment history
30% - Amounts owed
15% - Length of credit history
10% - Credit mix
10% - New credit
How to build credit
As you've probably experienced, most financial transactions in the U.S. are based on credit. With a higher credit score, you can usually expect more favorable terms and rates. That's why having good credit is so important!
"The issue of poor or no credit can be fixed," advises Brandon Yahn of tudent Loans Guy. When an immigrant or international student moves to the U.S. and gets their first financial product, he says they'll probably have either no file or a thin credit report file, which does not include a credit score.
"After they receive their first credit card or loan and start making on-time payments, they'll begin the process of building their credit score," Yahn said.
Here are some options to help you build credit as an immigrant or international student:
No credit check loan: If you have no or low credit, then one option may be a no credit check loan. With these loans, lenders do no review your credit report before approvals. Instead, lenders look at alternative criteria, such as income or collateral, to determine whether or not to lend. Some no credit check loans can be predatory and often come with extremely high rates. Be sure to do your research in advance and follow our tips below!
Secured personal loan: If you have assets that could be used as collateral — such as real estate, cash accounts, vehicles, investments, collectibles, and more — you may consider a secured personal loan. Lenders place a lien against your asset until the loan is repaid in full. This means if you fail to repay the loan or meet the agreement terms, you stand to lose the asset. You can get a secured personal loan from a bank or credit union, and they usually have better terms than no credit check loans.
Secured credit card: If you're hesitant about a loan, another option to build credit is a secured credit card. Like a secured personal loan, you'll need to put down collateral; however, in this case, it's much smaller — usually starting around $200 as a security deposit. With your card, you'll want to charge a small amount and pay it off in full each month to start building credit.
How long does it take to build credit?
Building credit doesn't happen overnight. According to Experian, one of the three major credit reporting bureaus, it can take three to six months before a credit score can be calculated if you're starting from scratch.
"The sooner an immigrant or (international) student starts establishing their credit, the better," says Steven Millstein of CreditZeal. "Without a credit history, immigrants will struggle with small everyday tasks like signing up for a cellphone plan, renting an apartment, or setting up accounts with utility companies."
Why won't a student loan work?
If you're a student who has taken out student loans, then you might think they can help you build credit. They will, but not immediately. While taking out a student loan will show up immediately on your credit report, most student loan payments aren't due until six months after you graduate. There are some unsubsidized student loans that let you make payments while still in school, but usually this is only applied to the interest, not the principal.
Personal loans 101
Before you take out a personal loan, you may have a few questions. Here are some answers to basic questions:
What can I use my personal loan for?
The best part of a personal loan is that it can be used for any personal living expenses, such as:
Paying for immigration fees
Covering the costs of lawyer fees
Financing your living expenses
Funding your new move
Paying off uninsured medical care
Buying new furniture after a move
What documents do I need to apply for a personal loan?
As an immigrant or international student, you may need to bring a valid visa (either E1, E2, H1B, H2A, H2B, L1, G series or 0-1) and/or employment authorization form I-765, I-766 or 1-797A. Check with the lender to see if they require any other documents, such as pay stubs, proof of residence, and more.
How do I choose the right loan?
When evaluating personal loan options, especially no credit check loans, you'll want to do your research. Here are some things to consider:
Is the website secure?
Do they have a physical address?
Is the lender registered in your state?
Do they disclose fees clearly and prominently?
Are they willing to meet in person?
If you answer no to any of these questions, that may be a red flag of a predatory lender.
What terms or rates should I be looking at?
Before signing for your personal loan, make sure you fully understand all of the terms and rates. Some that may apply include:
Annual percentage rate (APR)
Application fee
Check processing fee
Credit insurance
Interest rate
Late payment fee
Loan amount
Loan term length
Origination fee
Prepayment fee
Processing fee
By the Numbers: Personal vs. Student Loans
Personal Loan
Student Loan
*Average student loan debt for all school years for the class of 2016
Sources: Bankrate.com, Finder, Student Loan Hero
Average loan amount
$7,576
$37,172*
Average monthly payment
$330
$351
Average interest rate
4.29% to 25%
4.45% to 7.00%
By the Numbers: Personal vs. Student Loans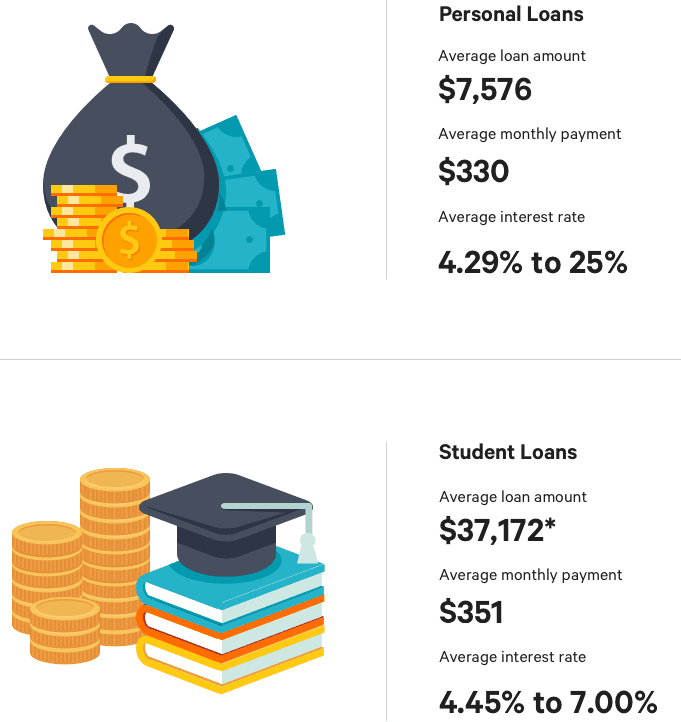 What are some best practices to build credit?
Getting a loan is only step one in building a good credit score. You have to actively be using credit in order to build and maintain your score. Here are some credit building tips:
Do make payments on time and in full
Don't spend your entire credit limit
Do keep existing accounts open
Don't open too many accounts at once
Do check your credit report regularly
Building your credit history
Credit is an important part of the American financial institution and therefore an important part of the American dream. If you have no credit as an immigrant or international student, know that you do have options to help you build your credit history in a responsible manner.
Raising Capital as a Minority Business Owner / Entrepreneur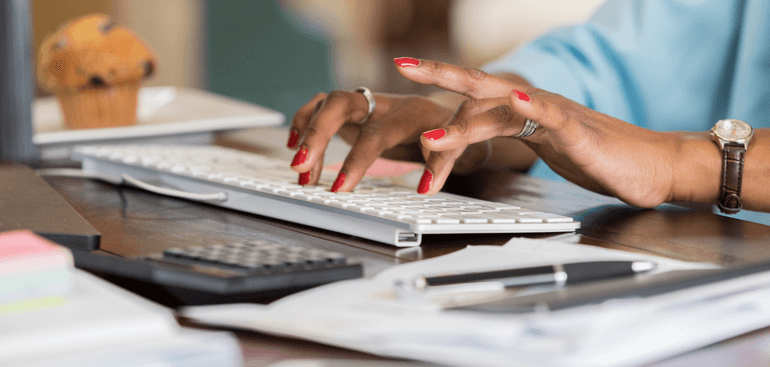 Small businesses are one of the driving forces of our economy. Yet, women currently account for only 23% of entrepreneurs, and minorities account for just 24.6%. That's a problem.
If you want to see that statistic jump higher, you're not alone. There's a number of organizations offering grants and specialized small business loans designed to help minority- and women-led businesses thrive.
But even then, financing can be difficult.
As a minority business owner, funding can often be one of the biggest hurdles we face. What I've come to realize is that many people want to help you, but you have to be willing to ask.

— Vanessa James, Vanessajamesmedia.com
Grants can be competitive, and it can be difficult to obtain any kind of business loan without an established business history or good credit.
This is where personal loans help. Personal loans can play an important part in developing your business both during the entrepreneur phase and after your business has found some success.
When preparing your business plan, think about it as a movie. Start from where you want it to end and work your way up.

— Chantay Bridges, Losangelesrealestatenow.com

Type of assistance
Pros
Cons
Grants

"Free money" — doesn't have to be paid back
Specialized for women and minority-owned businesses

Competitive
Restrictive on spending options
Less funding than business / personal loans

Specialty Lenders

Streamlined application process
Less competition than other loans
Exclusive to women and minority
business owners

Borrowers still need to qualify
Requirements vary per lender

Business Loans

Establish trade credit
Lower interest rates
Separates personal and business finances

Borrowers still need to qualify
Requirements vary per lender

Certifications

Make finding and securing contracts easier
Little to no competition

Difficult to obtain
Collateral required
Lenders prefer more experience

Personal Loans

Easier to obtain
Unsecured
No spending restrictions

Lower loan amounts
Higher interest rates
Relies on personal credit score
Starting a business as a minority business owner
Combining personal loans with grants and specialty lenders
Once you have a great idea and a solid business plan, it's time to finance. And the best place to start is with organizations that offer specialized loans and grants for minority-business owners.
Look into available options for grants, and consider your location, industry background, and business revenue when determining what you qualify for.

— Deborah Sweeney, CEO of MyCorporation.com
These organizations typically require businesses to be under at least 51% direct control by minority leadership.
Grants are essentially free money — they don't need to be paid back. And often organizations will offer specialized grants for minority and women entrepreneurs.
But grants can also be incredibly competitive, and restrictive when it comes to spending options. You may receive less money from a grant than you would from either a business or personal loan.
Specialized loans are another option. These lenders streamline the application process, offering sizable loans with more relaxed standards and less competition. You may not need an extensive professional history, or business credit, and your personal net worth won't matter as much as the strength of your business plan.
Specialty loans are still loans, and borrowers still must qualify. Some loans may come with criteria that borrowers just can't meet.
Chop your big plan into a bunch of smaller parts. Make a list of these smaller parts and every day work towards checking a few more things off the list.

— Laina Gossman, Owner, Soulinsole.com
For example, Small Business Administration (SBA) Community Advantage Loans pair women and minority entrepreneurs with over 100 investors to find ideal financing. Good credit is often required to qualify, and businesses must be part of the SBA community.
Membership to the SBA requires that businesses demonstrate "potential for success", which often translates into two years of operation prior to application. So if your business is just getting off the ground, you might not qualify for a loan, even though it's designed for minority business owners.
Personal loans are less competitive, funded quickly, and come without spending restrictions. Lenders consider your personal financial history first, and if they choose to lend to you, you'll receive funds in a few days to a week.
Apply for grants and awards. Grants provide the funding. And both grants and awards can be leveraged to gain more publicity, which leads to other opportunities.

— Romy Taormina, Founder, Psi Health Solutions, Inc.
Apply for grants and specialty loans first. A personal loan can help you cover day-to-day operations as you begin to put together your business.
But personal loans can't fund an entire business. That's not what they're built to do. A personal loan can cover a handful of startup expenses, but as your business begins to grow, you'll need more powerful tools designed to help you finance your day-to-day, and win contracts.
Using credit cards to finance a startup as a minority business owner
There are two strategies for using credit cards to finance your startup. Use a card as needed for operational expenses, or take out a cash advance.
Both are bad ideas.
Credit cards do offer revolving credit, but they should always be paid off in full every month. Otherwise, interest rates begin in the double digits. If you carry your debt over a month, you'll be paying off the existing debt as well as any new charges you put on the card. That's a quick way to rack up debt.
Get comfortable with basic financial numbers and make sure you have savings. The biggest reason people fail is not because they don't have the passion or the know-how to make an impact for their customers, it's because they didn't manager their #1 resource properly.

— Krystal Covington, Krystalcovington.com
If you have to finance your business independent, personal loans offer more structure. You'll receive fixed monthly payments and interest rates, and paying off your loan will help you build credit.
Growing your business as a minority business owner
Combining personal loans with business loans
Once your business has begun to earn some capital, it's time to consider a business loan. But even then, there are still some virtues to finding funding via personal loans.
Business loans help organizations establish a good financial reputation, resulting in good trade credit.
Build a brand and provide excellent service. You can establish a logo and a web presence. You can also provide excellent customer service and ask for reviews from those customers that you serve. Word of mouth can make or break a business.

— Brittany Nevels, BE Different Designs
Trade credit is credit that is extended to a business by a supplier with a "deliver now, pay later" mentality. Trade credit, it allows businesses to get the supplies they need without having to pay cash at delivery. And it's an essential step in taking your business forward.
On the other hand, business loans can be difficult to obtain. Business loan lenders like to consider your personal credit, professional history, business plan, and your business' financial reputation. Business loans also tend to be secured.
Because of the strict criteria, business loans can be much more difficult to obtain for minorities. And according to Senator Kirsten Gillibrand, less than 5% of conventional business loans go to women.
Your business has to solve a problem, so figure out what problem your business solves and create the best solution that will bring your business consistent income.

— Allyson Renee Scrutchens, Founder and President of Forward Planning, Inc.
Personal lenders consider your personal credit score and financial history. It can be much easier to take out a personal loan, and they're often unsecured.
Still, it's your credit score at risk should you fail to pay back the loan, and interest rates are often higher than many business loans.
If you have poor to bad credit, consider using a personal loan for debt consolidation before starting your business.
Combining personal loans with certifications
Once your business is established, there are certifications and programs specific to minority and women-led organizations that can help make finding and securing contracts easier.
But like grants, certifications can come with strict criteria, as well as application costs you might not be able to afford right now.
The National Minority Supplier Development Council Certification helps minority-led businesses connect with private-sector buyers. (Their database includes some heavy hitters, such as IBM and Microsoft.) But certification costs can range from $350 to $1,200, depending on state and region.
Take advantage of being disadvantaged. There are a lot of opportunities and funding availaible for disadvantaged businesses that are not being tapped into.

— Jasmine Peters, Founder, Black Mom Entrepreneurs
The SBA 8(a) Business Development Program helps minority-led organizations win contracts in the public sector. And in some instances, organizations may not even have to compete. But again, organizations must be SBA members. Membership often requires two years in business, meaning that fledgling companies may not qualify.
Personal loans can help cover some certification costs. Or, when combined with specialized grants and business loans, they can help your company grow until you meet requirements.
Be afraid and do it anyway — fear is normal, but it is how you work through it that you become successful in moving forward with your business.

— Shondra Cheris, Luxury Travel Consultant, Shondracheris.com