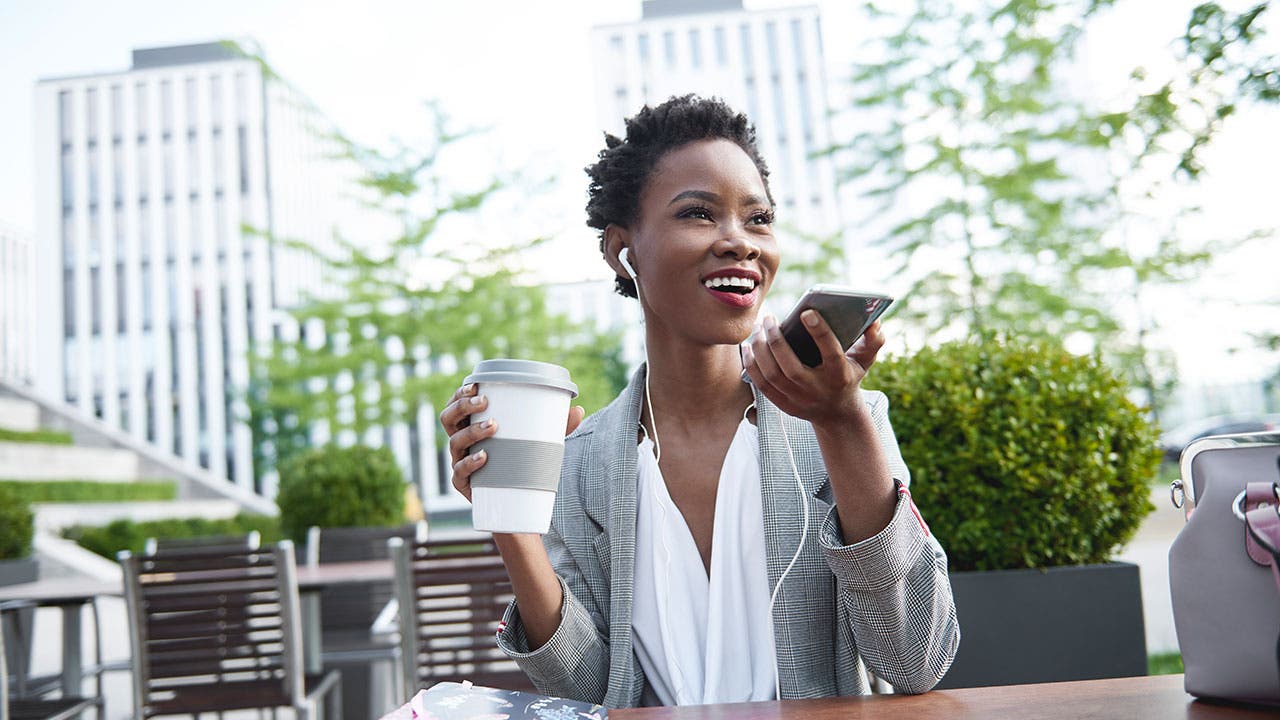 Whether you want to consolidate credit card debt, pay for a wedding, book a trip to Paris or fund a major purchase or home improvement, a personal loan from online lender Upgrade might be a good fit.
Upgrade offers fixed-rate personal loans of up to $50,000 to borrowers with fair credit or better. You won't pay a fee if you choose to pay off your loan early. However, Upgrade deducts anywhere from 1.5 percent to 6 percent of your loan funds up front as a one-time origination fee. Here's what you need to know before you apply.
Get pre-qualified
Answer a few questions to see which personal loans you pre-qualify for. The process is quick and easy, and it will not impact your credit score.
Is an Upgrade personal loan right for you?
It's always a good idea to shop around before you choose a lender. If you're limited on time, however, an Upgrade personal loan might be right for you if:
You have a credit score of at least 620 and don't need a co-signer.
You don't need money for college expenses, investments, illegal activities or gambling.
You'd prefer to get a loan from an online lender rather than a traditional bank or credit union.
Lending terms
Upgrade offers 36-month or 60-month fixed-rate personal loans, which generally range from $1,000 to $50,000, in 44 states. Upgrade loans are not available in Colorado, Connecticut, Iowa, Maryland, Vermont and West Virginia.
You can repay your Upgrade personal loan over three or five years. Interest rates range from 7.99% to 35.89% APR and are based on your creditworthiness.
The lender only has a few restrictions for how you can use your loan funds. You can't use an Upgrade personal loan for post-secondary education expenses, investments, illegal activities or gambling.
The minimum credit score required to get a loan is 620. There is, however, no minimum income requirement. Other requirements include:
You must be a U.S. citizen, permanent resident or living in the U.S. on a valid visa.
You must be the age of majority based on the state you live in.
You must have a verifiable bank account and valid email address.
The lender does not allow co-signers. So, if you can't get approved on your own, you may need to choose a lender with looser credit requirements or one that allows co-signers.
Once you're approved for a loan, you'll receive the funds minus the origination fee within four business days. Here's how Upgrade compares with a similar lender, Upstart.
| | Upgrade | Upstart |
| --- | --- | --- |
| Loan amounts | $1,000 to $50,000 | $1,000 to $50,000 |
| APR range | 7.99% to 35.89% APR | 7.54% to 35.99% APR |
| Origination fee | 1.5% to 6% | 0% to 8% |
| Minimum credit score | 620 | 620 |
| Time to funding | Within four business days | As soon as the next day |
| Soft credit check with application? | Yes | Yes |
Fees and penalties
Upgrade charges an origination fee of 1.5 percent to 6 percent of your loan amount. There is, however, no application fee or prepayment penalty. If you don't pay your monthly bill within 15 days of its due date, there's a late fee of up to $10. There's also a fee of $10 if your payment fails.
Due to the origination fee, it's important to make sure you borrow enough to get the funds you need. If you need $10,000 after fees, for instance, and the origination fee is 5 percent, multiply the amount you need by 1.05 to get the amount you'll need to request. For example, if you need to pay your contractor a $10,000 down payment, request a loan amount of $10,500, as Upgrade will take $500 upfront due to the origination fee, leaving you with $10,000.
How to apply
To apply for an Upgrade personal loan, you'll start by filling out a one-page application to see which terms you qualify for based on a soft credit check (or credit inquiry that doesn't impact your credit score). You'll need to provide the following:
Name
Address
Date of birth
Income
You'll also create an account with Upgrade at this stage, which requires an email address and password. If you're approved based on the soft inquiry, you'll be able to view your offers and pick the one that best fits your needs and ability to repay.
Once you decide which offer you want, accept it and provide your Social Security number to verify your identity and get your loan funded.
Before you accept an offer with Upgrade, though, take a few minutes to compare the quote you receive with other personal loan rates from top lenders.
What to do if you're turned down
If Upgrade doesn't approve your application, consider reaching out to the lender to find out the specific reasons for the denial. If it's because your credit score doesn't meet their minimum requirements, consider applying with a lender with less strict criteria, such as Avant, LendingClub or OneMain Financial. If you're a member of a local credit union, you may also want to consider checking there as well.
Get pre-qualified
Answer a few questions to see which personal loans you pre-qualify for. The process is quick and easy, and it will not impact your credit score.
A brief history of Upgrade
Upgrade was founded in 2016 and offers both personal loans and personal lines of credit. Upgrade borrowers also get access to free credit monitoring tools, credit alerts and educational resources to help them learn about how to use credit responsibly.
How Bankrate Rates Upgrade
| Overall Score | 4.1 |
| --- | --- |
| Availability | 4.0 |
| Affordability | 3.5 |
| Customer Experience | 4.7 |
Editorial disclosure: All reviews are prepared by Bankrate.com staff. Opinions expressed therein are solely those of the reviewer and have not been reviewed or approved by any advertiser. The information, including rates and fees, presented in the review is accurate as of the date of the review. Check the data at the top of this page and the lender's website for the most current information.