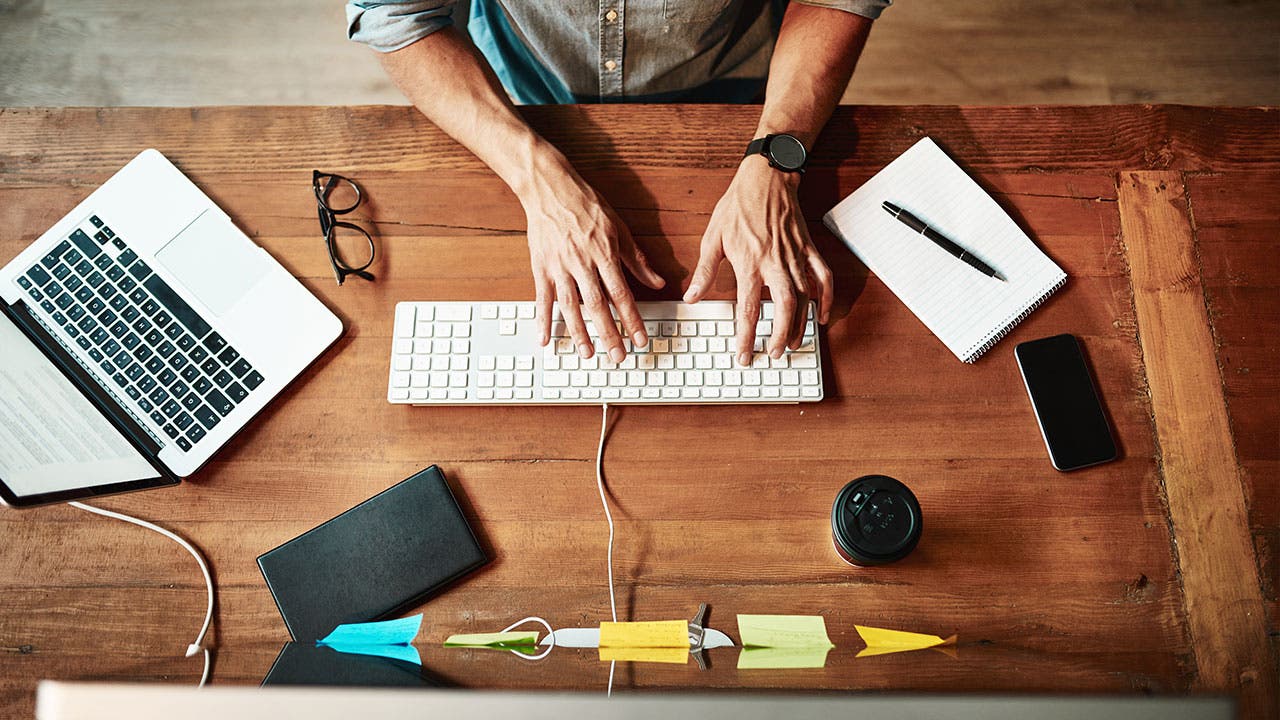 There are lots of reasons to take out a personal loan and plenty of advantages. Personal loans can be used to pay off credit cards and consolidate your outstanding debt, among other things. And, unlike other forms of financing, unsecured personal loans don't need to be backed by collateral.
Customize your personal loan rates today.
Those are just some of the advantages you can experience when you apply for a personal loan. Let's take a look at some of the other reasons for personal loans.
Consolidate debt
Pay off credit cards
Finance home remodeling
Pay for a wedding
Money for moving expenses
Finance funeral expenses
Pay medical bills
Buy a car, boat or RV
Take a dream vacation
Make a large purchase
Get pre-qualified
Answer a few questions to see which personal loans you pre-qualify for. The process is quick and easy, and it will not impact your credit score.
1. Consolidate debt
One of the most common uses for personal loans is to consolidate debt. Imagine that you have multiple loans or outstanding credit card debt and they all have varying balances due and interest rates. That's a recipe for financial trouble, which is where personal loans can help.
When you apply for a loan and use it for debt consolidation, you're combining all of those outstanding balances into one monthly payment. It makes it easier to work out a timeframe to pay off your debt without getting overwhelmed.
2. Pay off credit cards
One of the best advantages to using a personal loan to pay off your credit cards is the lower interest rates. With lower rates, you can reduce the amount of interest you pay and the amount of time it takes to pay off the debt. This allows you to pay off credit cards in finite terms with a clear end date in sight.
3. Finance home remodeling
A personal loan can be a great option to pay for home remodeling, says Kristin Shuff, senior vice president of marketing at LightStream, an online lending division of SunTrust Bank.
Whether you want to put on a new roof, install solar panels, remodel your kitchen or add a swimming pool, hot tub, landscaping or hardscaping, a personal loan can help.
A personal loan is a good fit for people who don't have equity in their home or don't want to get a home equity line of credit, or HELOC, Shuff says.
4. Pay for a wedding
When you hear testimonials about "wedding loans," what you're really hearing about are personal loans. You may want to take out a personal loan before you walk down the aisle.
A wedding loan can be used for big-ticket items like the venue and bride's dress and smaller expenses like flowers, photography, cake and a wedding coordinator.
"It gives you the flexibility to pay for all those pieces, whether you've contracted it through one place or put it together a la carte," Shuff says.
You can also consider paying for the engagement ring with a personal loan. Depending on the kind of ring you're getting, engagement rings can easily cost several months of your salary.
5. Money for moving expenses
Local moves generally aren't costly. But a major long-distance relocation, perhaps for a job opportunity, can be expensive enough to warrant a personal loan.
The funds can pay for moving household belongings, buying furniture for a new residence, transporting a car across the country and other expenses.
One thing to consider before you apply for a personal loan to cover the move is whether your new income will enable you to pay off your balance. You don't need the added stress of paying off your personal loan on top of starting a new career in a new location.
6. Finance funeral expenses
Some people forget to talk about funeral expenses when discussing the main reasons for personal loans. In short, funerals can be expensive. The burial plot, casket, funeral home services and other costs can add up to thousands of dollars.
If a deceased person's estate can't afford those expenses, a family member or other person can get a loan to cover the deceased's final costs.
7. Pay medical bills
Medical expenses are definitely a reason people go to lenders for personal loans, LightStream's Shuff says.
Examples include dental work, cosmetic surgery, fertility treatments and other procedures that cost $5,000 or more. Ancillary expenses like medical travel, parking, medications and aftercare also can be financed by a personal loan.
Child adoptions and related expenses are also a popular use of personal loans.
8. Buy a car, boat or RV
You can apply for a personal loan when considering a larger purchase like a car, boat or recreational vehicle. After all, most people aren't walking around with tens of thousands of dollars at their disposal.
Examples of other uses include tiny homes, motorcycles, snowmobiles and horses complete with trailer, saddle and other equestrian equipment.
"All the secondary expenses that come with that horse purchase can be rolled into the loan," Shuff says.
If you can't qualify for a secured loan with a lower interest rate, a personal loan can cover larger purchases.
9. Take a dream vacation
Your average vacation might not cost enough to necessitate taking out a personal loan, but what about a honeymoon or a luxury cruise? That's where things can get pricey and a personal loan can help.
Just as personal loans can help pay for your wedding, they can also be used to help you see the world. Whether you've just graduated and want to go on a trip or you're celebrating an anniversary, personal loans can help you fund your dream vacation.
10. Making a large purchase
If you suddenly need to buy a new washer and dryer and don't have the funds, a personal loan can be a great relief. A new computer, such as a gaming computer, can also end up costing more than what you have in your savings account.
Small personal loans let you purchase major household appliances and electronics immediately, rather than having to wait months to save up for them.
Keep in mind
While there are plenty of good reasons to take out a personal loan, don't forget that you will have to repay it. When you take out a personal loan to pay off credit cards or to throw the perfect wedding, you are borrowing money that will need to be repaid, with interest. Personal loans are a great way to consolidate debt and make major purchases, but use them responsibly.
PERSONAL LOANS RESOURCES: Learn more about personal loans and what they can be used for.