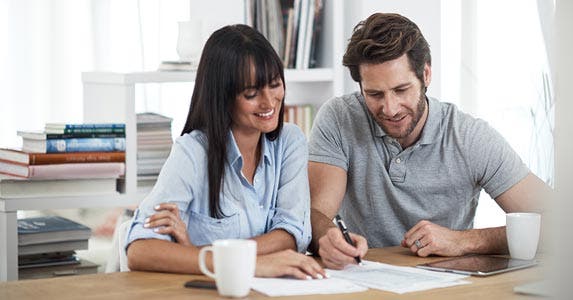 Common reasons to take a personal loan
Personal loans aren't cheap, but they can be easy and fast to get compared with other types of financing. And the loan, typically $5,000 to $35,000, can be used for an almost unlimited list of needs, wants, goals and dreams.
With those advantages in mind, here are 9 of the most common reasons to take out a personal loan.
RATE SEARCH: Customize your personal loan rates today.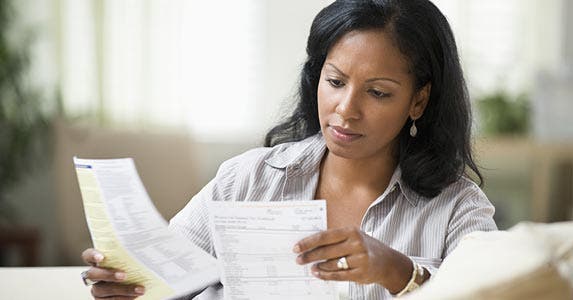 No. 1: Consolidate debt
Blend Images – Jose Luis Pelaez Inc/Brand X Pictures/Getty Images
The most popular use of a personal loan is to combine other debts, such as car loans, credit cards and payday loans, into just 1 loan with a fixed rate, fixed monthly payment and closed-end term.
The objectives are to save money, restructure the financing or both, says Mike Osborn, chief marketing officer at Upstart, a personal loan company in San Carlos, Calif.
RATE SEARCH: Compare debt consolidation loan rates today.
"For some consumers, they're not paying as much to service the debt. For others, it means a lower monthly payment that they're able to stretch out over a longer time so they can repay that debt within the means they have available," Osborn says.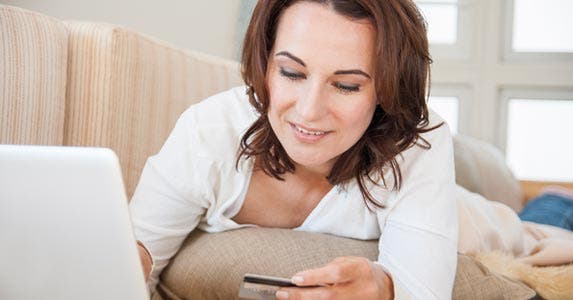 No. 2: Pay off credit cards
Luka/Cultura/Getty Images
The best use of a personal loan is to pay off credit cards, says Ryan Bailey, head of consumer deposits, payments and non-real estate lending at TD Bank in Cherry Hill, New Jersey.
Advantages can include a lower rate, which can reduce the total amount of interest paid, and a finite term, which can set an end date to the payments.
"With an unsecured loan, you pay it off in 5 years, generally at a much lower interest rate, so it saves payment, and you actually get it paid off," Bailey says.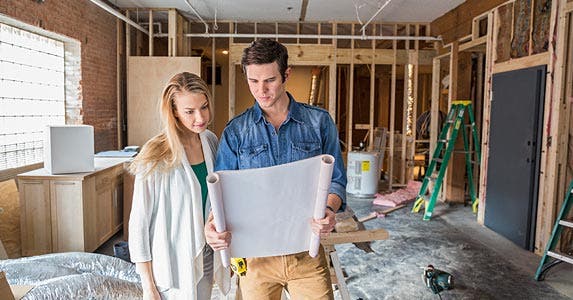 No. 3: Finance home remodeling
DreamPictures/Blend Images/Getty Images
A personal loan can be a "great option" to pay for home remodeling, says Kristin Shuff, group vice president of marketing at LightStream, an online lending division of SunTrust Bank in San Diego.
Whether you want to put on a new roof, install solar panels, remodel your kitchen or add a swimming pool, hot tub, landscaping or hardscaping, a personal loan can help.
The best fit is for people who don't have equity in their home or don't want to get a home equity line of credit, or HELOC, Shuff says.
More than half, 57%, of 1,279 homeowners surveyed online planned to spend money for home improvements, according to a February 2015 poll conducted for LightStream.
Of that total, 7% planned to get a loan to pay for their projects. Other funding choices were savings, 59%; credit card, 30%, and HELOC, 9%.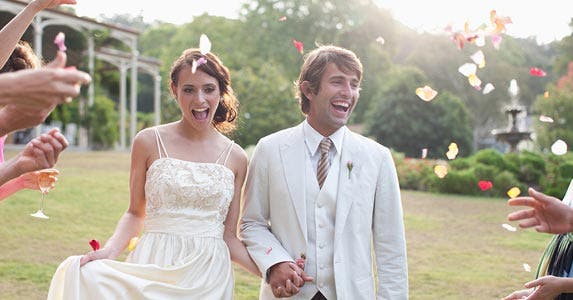 No. 4: Pay for a wedding
Tom Merton/OJO Images/Getty Images
Brides-to-be and their grooms are bombarded with information about so-called wedding loans, which are really just personal loans by another name. And in fact, engagements, weddings and honeymoons are other popular uses of this type of financing.
"You walk out with the money in hand and buy the wedding dress you want or have the great food that people want at their wedding," Bailey says.
A personal loan can be used for big-ticket items like the venue and bride's dress and smaller expenses like flowers, photography, cake and a wedding coordinator.
"It gives you the flexibility to pay for all those pieces whether you've contracted it through 1 place or put it together a la carte," Shuff says.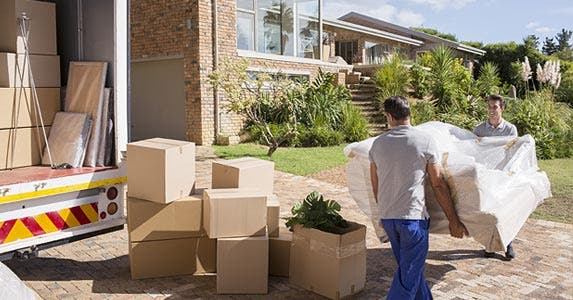 No. 5: Money for moving expenses
CaiaImage/Getty Images
Local moves generally aren't costly. But a major long-distance relocation, perhaps for a job opportunity, can be expensive enough to warrant a personal loan.
The funds can pay for moving household belongings, buying furniture for a new residence, transporting a car across the country and more.
"Not many companies today are paying for people to do that relocation. You're expected to figure that out yourself and that can be quite expensive," Osborn says.
The crucial consideration is whether your new income will enable you to pay off the personal loan.
"People who know they're able to have an earnings stream can do the math and see that they can repay the debt pretty quickly, and that they don't really have a choice. They can't take the job unless they can get there, and if they don't get there, they won't have the earnings stream," Osborn says.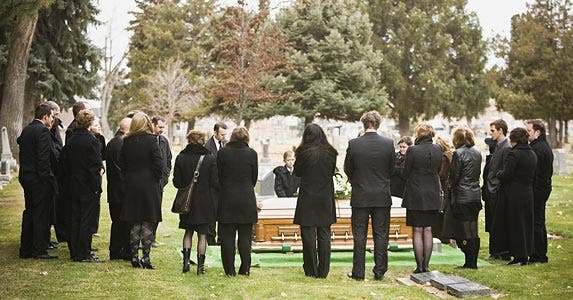 No. 6: Finance funeral expenses
Rubberball/Brand X Pictures/Getty Images
Funerals can be quite costly, depending on the type of casket and other services that are purchased.
If a deceased person's estate can't afford these expenses, a family member or other person can get a personal loan to cover the deceased's final costs.
"People definitely use it for that, especially if they don't have it in the will or don't have the assets to pay for it," TD Bank's Bailey says.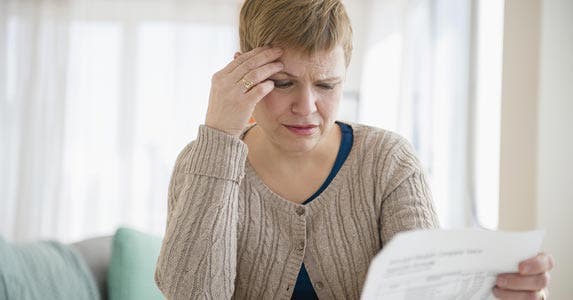 No. 7: Pay medical bills
JGI/Jamie Grill/Blend Images/Getty Images
Medical expenses are "definitely" a category lenders see for personal loans, LightStream's Shuff says.
Examples include dental services, orthodontics, cosmetic surgery, fertility treatments and bariatrics when costs mount to $5,000 or more.
Ancillary expenses like medical travel, parking, medications and aftercare also can be financed by a personal loan.
Child adoptions and related expenses are also a popular use to be paid using personal loans.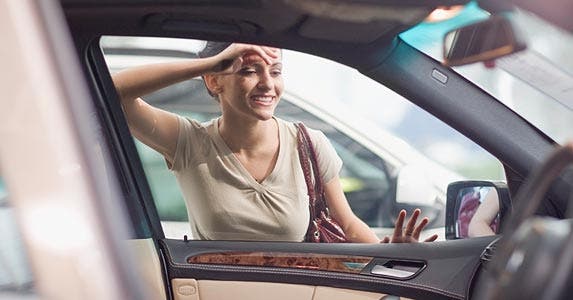 No. 8: Buy a car, boat or RV
Zero Creatives/Cultura/Getty Images
Most people who buy a car, boat or recreational vehicle pay cash or use a secured loan, which generally has a lower interest rate than a personal loan.
People who can't get a secured loan, perhaps because their credit history is too short to generate a FICO score, can use a personal loan to buy these or other assets, Osborn says.
"Personal loans can be and are used for big purchases, like a car, by those whom the traditional credit models don't do a very good job of scoring," he says.
Examples of other uses include tiny homes, motorcycles, snowmobiles and horses complete with trailer, saddle and other equestrian equipment.
"All the secondary expenses that come with that horse purchase can be rolled into the loan," Shuff says.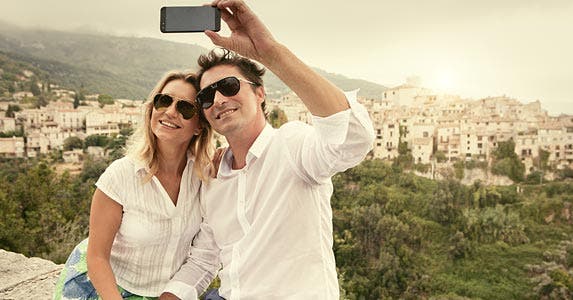 No. 9: Take a dream vacation
Marcus Clackson/DigitalVision/Getty Images
Vacations typically don't cost tens of thousands of dollars. But a luxury cruise, extended stay abroad or exotic destination can get pricey. For some, a personal loan is a way to fulfill such dreams.
"Probably the most common use (in travel) is people wanting to take that trip of a lifetime," Osborn says. "It might be their honeymoon or that they just finished graduate school and have a month to have fun before they start the work life."