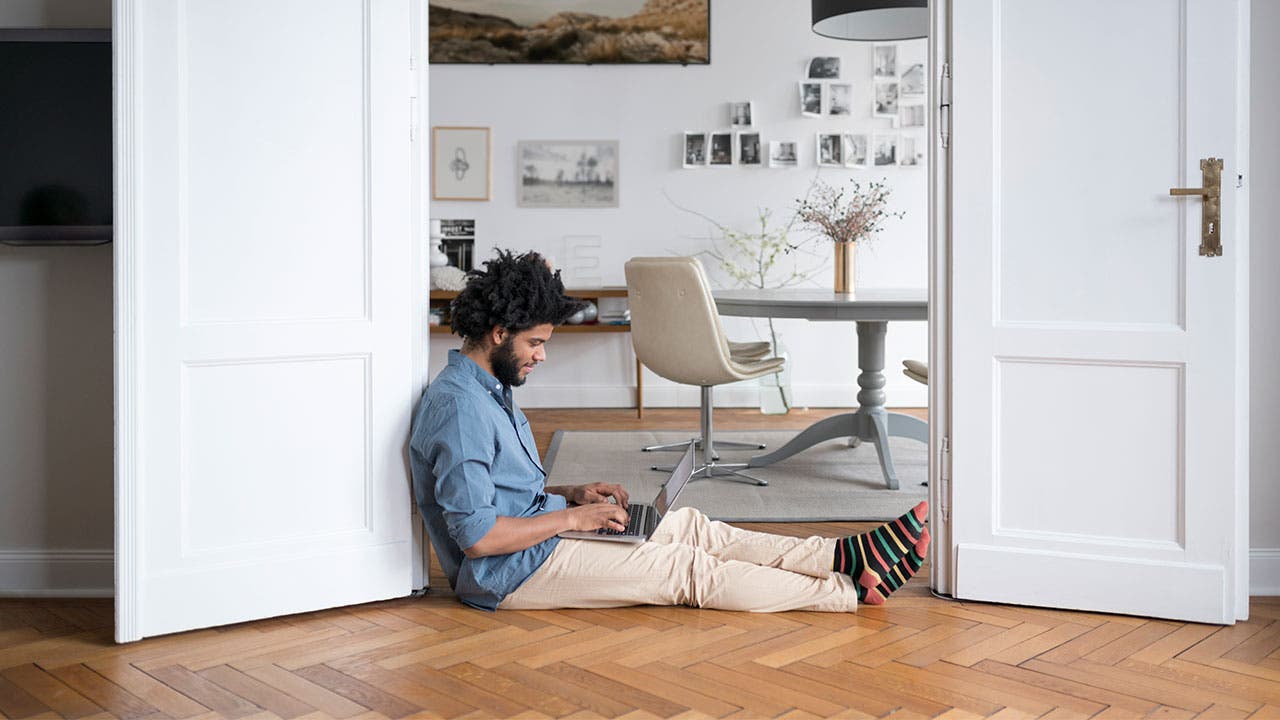 If you're leaving your job for a new employer, it's important to address rolling over your 401(k). The wrong decision could cost you.
Rolling over a 401(k) with a high expense ratio into a fee-free individual retirement arrangement (IRA) could save you a substantial amount of money. According to the Department of Labor, a 1 percent increase in fees could reduce your retirement account balance by 28 percent.
This choice isn't the perfect one for everyone. But if it is the right fit for you, how do you get the money from your 401(k) to an IRA? It's called a 401(k) rollover.
What is a 401(k) rollover?
A 401(k) rollover is when you direct the transfer of the money in your retirement account to a new plan or IRA. The IRS gives you 60 days from the date you receive an IRA or retirement plan distribution to roll it over to another plan or IRA. You're allowed only one rollover per 12-month period.
How to do a rollover
Follow these five steps to get started on your 401(k) rollover:
1. Decide where you want the money to go
Is there a certain brokerage or bank that you want to rollover your money to? If you already have an IRA, you may be able to consolidate this money.
2. Decide what kind of account you want
Are you going to want the money invested in stocks? Will you be self-directed and trading the money yourself? Will you have a financial adviser or a financial planner invest the money for you? Will the money be at a bank in a savings account, money market account or a CD?
Your age – how far you are from retirement – and risk tolerance are going to factor in your decision as well.
3. Contact the right institution to open your account
If the 401(k) company is sending a check, your IRA institution may request that the check be written in a certain way and they might require that the check contains your IRA account number on it.
Follow your IRA institution's instructions exactly to avoid complications. Another option could that your 401(k) institution may be able to wire the funds to the IRA institution.
4. See what the procedure is to begin the rollover process
After setting up the IRA, you are probably going to be asked to contact your 401(k) administrator. You will want to select a direct rollover.
In a direct IRA rollover, the funds are sent straight from your 401(k) into an IRA without you touching the funds. It is important that you specify a direct rollover so that you don't have the check made payable to you and so there is not a mandatory 20 percent withholding.
5. Remember the 60-day rule
You have 60 days from the date you receive your retirement plan distribution to get it deposited into a qualified account; otherwise, it will be a taxable event.
Your 401(k) institution may send a paper check to you, to the institution where you are opening your IRA, or the money may be rolled over paperless via wire transfer.
If taxes are withheld from the distribution, you'll need to use other funds in order to rollover the full amount.
What to do about an existing 401(k) at your previous employer
Always consult with a tax professional to make sure that you are making the decision that is best for your unique circumstances. Here are some options.
Keep your 401(k) with your previous employer
In this instance, you won't change a thing. Just make sure that you still actively monitor your plan for performance and to be aware if any changes occur.
If you really like your current investment options and are paying a low amount of fees, this might be the right choice for you.
Roll it over to a traditional IRA
This makes sense if you want to rollover your 401(k) and you don't want a taxable event at this time. If you have an existing traditional IRA, you may be able to consolidate all of your IRA money in one place.
Greg McBride, CFA, Bankrate's chief financial analyst says there are plenty of mutual fund companies and brokerages that offer no-load mutual funds and commission-free exchange-traded funds (ETFs).
"You also want to just make sure that you're satisfying any account minimums so that you don't get dinged for an account maintenance fee for having a low balance," McBride says. "… Index funds will have the lowest expense ratios. So yeah, there's a way that you can really cut out a lot of the unnecessary fees."
Depending on the traditional IRA, you may not be able to add to your existing one. So check with your IRA institution first.
If you are in a lower tax bracket now than you think you will be in the future, this strategy may make sense. Some 401(k) plans, however, won't allow you to directly roll it over to a Roth IRA. If that is the case, you'll have to roll over the 401(k) into a traditional IRA and then convert it from there to a Roth IRA.
"The letter of the law says it is OK (to roll a 401(k) into a Roth IRA). But in practice, your 401(k) plan may not allow it," says Michael Landsberg, CPA/PFS, member of the American Institute of CPA's Personal Financial Planning Executive Committee.
Money moved into a Roth IRA has never been taxed before, so it must be included in your gross income for tax purposes.
Roll it over to your new employer's 401(k)
If your new employer's 401(k) plan accepts rollovers, this may be a good option if the plan's expense ratio is lower than your previous employer's 401(k).
It also might make sense to do this if you like your new employer's investment options better.
While 401(k) loans are only for extreme emergencies, you may be able to take one out against your previous 401(k) balance – depending on the rules of your employer's 401(k) – if you move your money over to your new employer's plan.
Benefits of rolling over your 401(k)
You can consolidate your 401(k) accounts
Especially if you change jobs often, you might find yourself with many 401(k) accounts scattered around. The more accounts you have, the harder it may be to actively make decisions.
You could possibly have more investment choices
With your 401(k), you are restricted to the investment and account options that are offered. An IRA can give you a more diverse option of items to invest in.
This may include investing in individual stocks, bonds or other vehicles that may not be available in your 401(k).
You can't add to the 401(k) at your previous employer. But, for instance, if you roll it over into a traditional IRA, you can add to that traditional IRA. You will have to follow the annual IRA contribution guidelines.
You'll have the choice to bring the account anywhere you'd like
Perhaps you already have a financial adviser or financial planner that you work with. Or you have a brokerage where some of your money is being managed. These may be good reasons to roll over your 401(k).
Reasons you may choose not to rollover your 401(k)
You like your current 401(k)
If you are in a low-fee environment, you might want to take advantage of this and remain with your current 401(k) plan. Compare this fee structure to the costs of having your money in an IRA.
If it isn't broke, don't fix it. If you like the investment options you currently have, it might make sense to stay in your previous employer's 401(k) plan.
A 401(k) may offer benefits that an IRA doesn't have
If you keep your retirement account in a 401(k), you may be able to access this money at age 55 without incurring a 10 percent additional early withdrawal tax.
One way to avoid a 10 percent early withdrawal penalty with a 401(k) is if distributions are made to you after you leave your employer, if the separation occurred in or after the year you turned 55.
This would not be the case in an IRA, where you would generally incur a 10 percent penalty when withdrawing before 59 1/2.
You may be able to postpone required minimum distributions (RMDs) for funds in a 401(k)
You currently don't have to take an RMD until either April 1 of the year following the later of the year you turn 70 1/2 or the year you retire.
So, if you're still working at that age, you may be able to postpone some of your RMDs if the money is kept in a 401(k).
You can't take a loan from an IRA
If you roll over the funds into an IRA, you will for sure not have the option of a 401(k) loan.
While loans from your retirement funds are not advised, it may be good to have this option in an extreme emergency or short-term crunch.
Other items to consider
Net unrealized appreciation (NUA) and company stock in a 401(k)
If you have company stock in a 401(k), it may be beneficial to transfer those shares into a taxable brokerage account to take advantage of NUA. NUA is the difference between what you paid for company stock in a 401(k) and its value now.
If you paid $20,000 for company stock and it's now worth $100,000, the NUA is $80,000.
The benefit of NUA is that you'd pay ordinary income tax, right now, on your basis (what you originally paid). That can be up to 37 percent, which is now the highest tax bracket.
You'll enjoy capital gain treatment, which even at the highest tax bracket is only 20 percent, on any appreciation.
Landsberg says NUA makes the most sense, the higher the difference in tax rates.
"Net unrealized appreciation is a very powerful tool, if used correctly," Landsberg says. "… So you can get creative and potentially have a pretty nice windfall if you use the NUA rules correctly,"
An NUA may be subject to a 10 percent early withdrawal tax prior to age 59 1/2.
The entire vested balance in your plan needs to be distributed within one tax year, within the same tax year. It also needs to be completed within one year of a "triggering event." Triggering events include: death, disability, separation from service or reaching age 59 ½.
Beware 401(k) balance minimums
If your account balance is less than $5,000, your employer may require you to move it. In this case, consider rolling it over to your new employer's plan or to an IRA.
Always keep track of your hard-earned 401(k) money and make sure that it is invested or maintained in an account that makes sense for you.
If your previous 401(k) has a balance of less than $1,000, your employer has the option to cash out your accounts, according to FINRA.
401(k) protections
Landsberg says in general terms a 401(k) offers more creditor protection through an employer-sponsored plan.
But if you roll over a large 401(k) to an IRA, he says you carry over that protection to your IRA. So, this should not factor in your decision to roll over a 401(k).
"The limit for traditional IRAs protection – a little over a million dollars – actually doesn't apply anymore because it was in the employer-sponsored plan – fully protected – so that exact amount is now protected in the traditional IRA," Landsberg says.