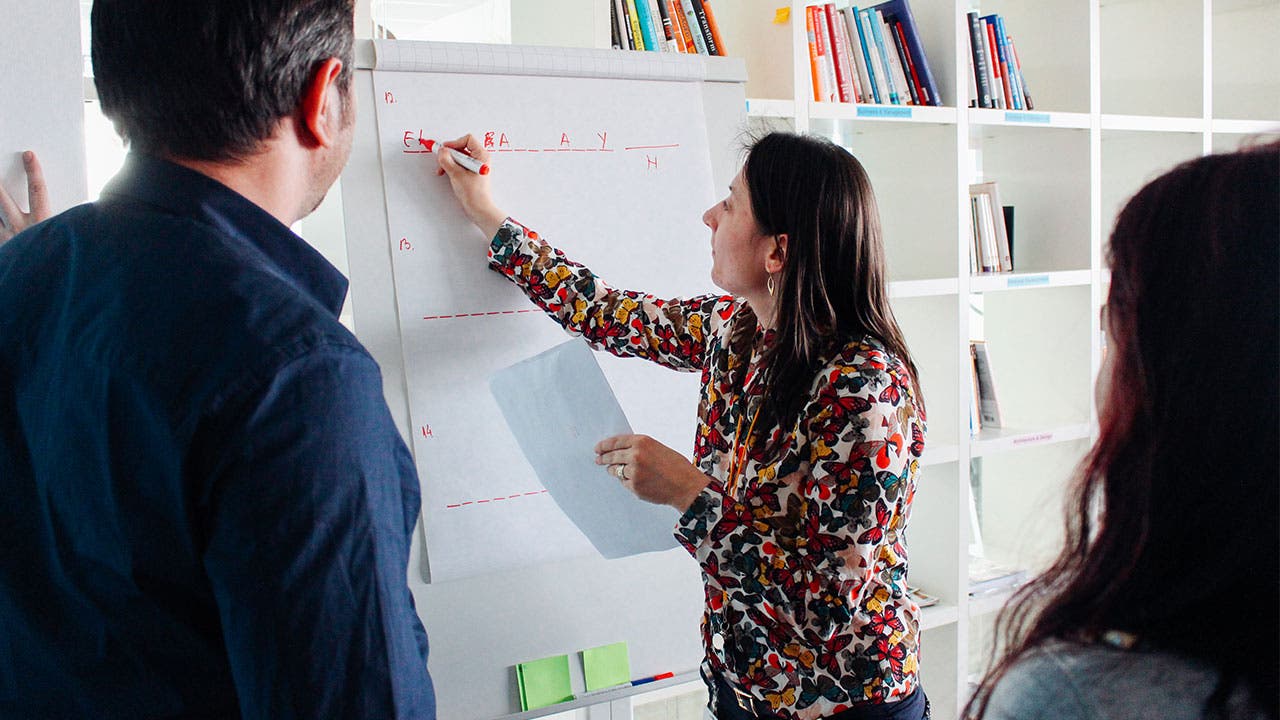 The past is never dead. It's not even past. Especially when it comes to taxes.
Dawdling taxpayers have a few more weeks to settle accounts with Uncle Sam, and there's a relatively easy move that can ease their tax liabilities and also reinforce their long-term financial health: contribute to an IRA.
"This is the one thing you can still do to lower your 2017 tax bill, and it's good for your financial future," says Bankrate chief financial analyst Greg McBride, CFA. "But once Tax Day passes, you'll never get to go back and make a 2017 IRA contribution, so act now."
Not everyone can take advantage of this window, and there are strict limits on what you can deduct. Still, you could potentially save a decent chunk of change by funding an IRA.
Waiting until the last minute is not the best retirement saving behavior. Procrastination has its costs.
IRA basics
You can deduct a maximum of $5,500 — or $6,500 if you're 50 or older — from your taxes if you and your spouse are not covered by a retirement plan at work. That means a couple earning $110,000 could save more than $1,500 with a max contribution.
You can still receive a deduction for your IRA contributions if you're covered by an employer-sponsored plan, but there are income limits. Married couples filing jointly need a modified adjusted gross income of $99,000 or less to receive the full deduction, or up to $119,000 for a partial one. The MAGI range for single filers is $62,000 to $72,000.
If you don't have access to a plan, but your spouse does, you must have a MAGI of $186,000 to $196,000 to receive at least a partial deduction.
Waiting game
The Internal Revenue Service essentially allows retirement savers about a 410-day window to make an annual contribution to your IRA. Retirement savers, like anyone else, are sensitive to deadlines.
In fact, 36 percent of all IRA contributions, according to Fidelity data, occur in the three weeks prior to the tax filing deadline. Basically, CPAs are reminding you to save in your IRA all year, but you want until opening day to do so.
Why the wait?
"A lot of people say they work better with a deadline," says Maura Cassidy, vice president of Retirement at Fidelity.
Our minds are already geared toward completing a big financial task in the middle of April (filing taxes), so it can feel easier to pile on another to-do (saving for retirement.)
But there are other emotions at play. People really don't enjoy doing money stuff.
Three-quarters of Americans put off a financial task, according to a recent Fidelity survey, and between a quarter and 30 percent of respondents said they procrastinated in creating a budget, establishing or updating a will, setting up an emergency fund, paying down debt and saving for retirement.
When it comes to retirement savings, half procrastinated because they didn't have enough money, a third said their lives were too busy and three-in-10 weren't confident they'd do it right.
One-in-five women attribute their postponements to perfectionism, compared to one-in-seven men.
The problem with procrastination
Delaying important financial decisions doesn't make you feel good.
About 41 percent of procrastinators said they felt stressed out, according to Fidelity, while another quarter felt ashamed. A third of respondents claimed procrastination was a part of life.
But there's another problem. Contributing to an IRA is just half the battle. You have to allocate that money to funds that will help you generate sufficient retirement income.
While saving money on taxes this year is nice, the real benefit is the compounding interest you'll earn. And to get the most out of your money, you need to put some thought into it.
"People tend to make better financial decisions when they're being proactive instead of reactive," says PNC Investments senior vice president Rich Ramassini, CFP.
Savers may park their contribution into a money-market account, for instance, intending to reallocate the money to stocks and bonds later. But, as we've seen, people are prone to put off money decisions if they can.
You don't want how you invest the money to become an afterthought.