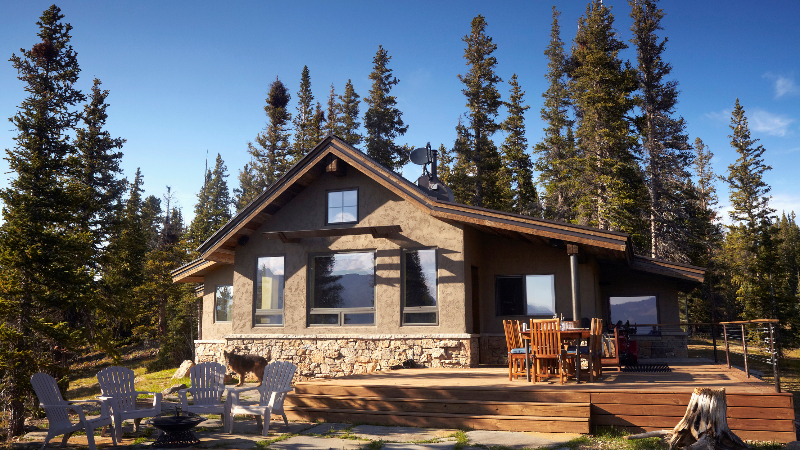 Colorado is known for its picturesque landscapes and popular cities like Denver and Colorado Springs. It's also known for being the second highest-rated state in the nation for homeowners insurance catastrophe claims. Because of Colorado's harsh weather including hail, snow and even wildfires, it's imperative that homeowners protect their homes and belongings with the right coverage. While home insurance isn't required in the state of Colorado, most mortgage lenders require some sort of insurance to protect the amount of money owed on the loan.
Here are a few things to keep in mind when looking for the best Colorado homeowners insurance company to provide your insurance:
Decide how much coverage you need upfront. The better your coverage, the less you will have to pay out of pocket if a disaster strikes your home.
Compare deductibles to find the right coverage for you, and make sure you're comfortable paying that deductible if and when the time comes.
Ask your insurance agent what discounts you qualify for. Many insurance agencies offer discounts that can lower your premium.
Shop around and check out local insurance agencies, not just large, well-known companies. You may qualify for more discounts with a local agency.
Best home insurance companies in Colorado
Based on our methodology and information gathered from the J.D. Power 2019 U.S. Home Insurance Study, we gathered the top five homeowners insurance companies in Colorado. We took into account premium costs, coverage options, customer ratings and more to choose these providers.
| | J.D. Power Rating | A.M. Best Rating | BBB Rating |
| --- | --- | --- | --- |
| Amica Mutual | 5 out of 5 stars | A+ | A+ |
| Allstate | 3 out of 5 stars | A+ | A+ |
| American Family | 3 out of 5 stars | A | A |
| Farm Bureau | 3 out of 5 stars | A | A+ |
| State Farm | 3 out of 5 stars | A++ | A |
Average homeowners insurance cost in Colorado
The average cost of Colorado homeowners insurance annually is $1,446, which is above the average cost of home insurance in the nation. However, your yearly cost will vary among providers depending on a number of factors.
Here is an estimate of what your yearly home insurance premium would cost for a $350,000 house:
Amica Mutual: $1,050
Allstate:$1,300
American Family: $994
Farm Bureau: $1,141
State Farm: $1,350
Home insurance coverage options in Colorado
Here are some of the most common types of homeowners insurance coverage options in Colorado to help you find the right plan for your home:
Dwelling coverage: This coverage protects the structure of your house, like the roof and walls.
Personal property coverage: This coverage protects what's inside your home, like furniture.
Liability protection: This coverage protects you if someone sues you after being injured on your property or if you damage their property.
Guest medical protection: This coverage pays for medical expenses for someone who is injured on your property.
You should also look for providers who offer optional coverage for things like other structures (buildings on your property that are detached from your home, like a farm building) and additional living expenses protection in the event that you are forced to stay somewhere else while your home is rebuilt.
Common causes of home insurance losses in Colorado
While there are many reasons you could file a claim with your homeowners insurance provider, here are the most common types of claims in Colorado:
Water damage caused by flooding
Hail damage caused by hailstorms
Theft and/or burglary of property
Frequently asked questions
What is the cheapest homeowners insurance in Colorado?
The cheapest homeowners insurance for you will depend on a number of factors, including the value of your home, the area in which you live, your credit score, your deductible and what discounts you qualify for.
How do I get homeowners insurance in Colorado?
Once you know how much your home is worth, you can obtain an online quote from an insurance provider. You can utilize the Department of Insurance Colorado as a reference guide to any homeowners insurance questions you have that are particular to the state of Colorado.
What do I need to do to obtain a quote for homeowners insurance?
The information that each insurance provider requires varies, but most companies require you to provide some personal information like the address and value of your home.
Does flood insurance come with my homeowners insurance policy?
No, flood insurance is typically separate from homeowners insurance. If this is something you're interested in or if it is required, talk to your insurance agent about what flood insurance is, what it covers, and how you can purchase the coverage to protect your home.