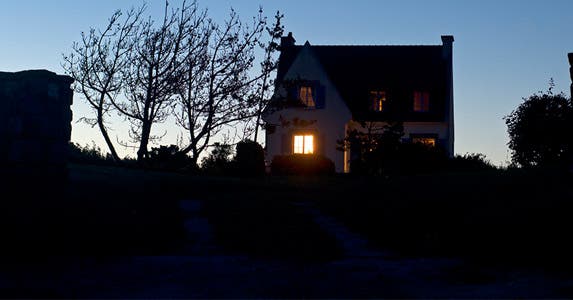 Are cheap security measures risky?
Editor's note: Each week, one of Bankrate's personal finance reporters is reporting on a new way to save and chronicling the savings journey. This week, I weighed the pros and cons of having a security system versus going with cheaper alternatives. See what happened.
Ever see a security system commercial where a homeowner walks in on a burglary in progress? As a single woman, these commercials pose a convincing argument for having a great security system. But, I wondered what alternatives exist for keeping my home safe without adding a new category to my monthly budget.
Having a good security system brings peace of mind, says Capt. Chris Hsiung of the Mountain View Police Department in California.
"The best advice the police department can give anyone is to go outside at night to see where the dark spots are," he says. "Look at the house from the perspective of the burglar."
Hsiung lists good lighting, pruned foliage, quality deadbolt locks and windows that are never left open as parts of smart home security.
I devised two plans to compare a low-cost security system to a higher-tech version.
See how it turned out.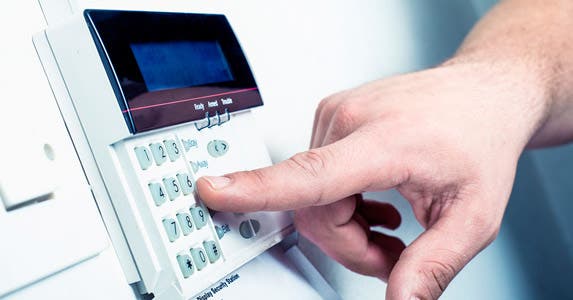 Go with a big-name security company?
When contemplating how to put a foolproof security system in place, my first thought was to get an alarm system from a big-name company like ADT or Brink's.
Hsiung says the better security system companies have a good response time, which varies across the country in terms of how long it takes to communicate with the police and how long the authorities may sit on an emergency call.
"On the alarm company side, they may go through their own internal protocols, like notifying the homeowner or backup contacts," he says. "On the police dispatch side, the calls typically go into a queue and are prioritized."
Additionally, Hsiung says some jurisdictions charge for false alarms. Some alarm companies contact the consumer first, to be sure it's a legitimate emergency.
Danny Jovic, an ADT spokesman, notes that when an alarm monitoring center faces an interruption of service, protection is transferred to another center.
Choosing the right alarm system, Jovic says, is about having the right security system. He stresses flexibility in features, scale and price range.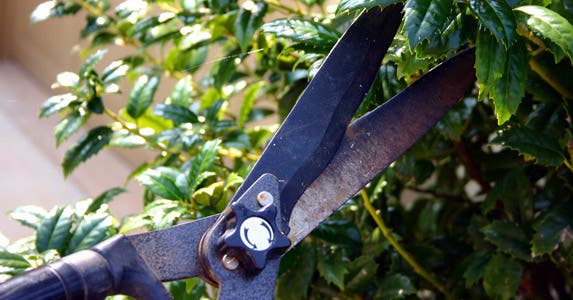 Less expensive security measures
A good security system can be expensive, Hsiung says. But it doesn't cost much, if anything, to implement a few strategies that will keep your home safe.
"Do whatever you can not to make your house look inviting," he says. "Look for dark spots, vegetation and neighbors' houses that are obstructed from view."
He advises trimming bushes to minimize attractive hiding spots; buying good lighting devices from a hardware store for $30 to $40; and getting to know your neighbors. (If they don't know you, it's less likely they'll call the police at any sign of trouble.)
According to Hsiung, various police departments across the country offer a free walk-through for a home security check. If your local department doesn't, you can always go there and ask for tips to protect yourself and your home.
You can also invest in a fake security camera for your home's exterior, but it has to look somewhat legit. "This goes back to standing on the sidewalk to survey ease of a break-in. Most burglars case the house as they go by it," Hsiung says. He warns that robbers sometimes pose as solicitors to better scope out the neighborhood.
Plan A: Security system on a budget
Taking Hsiung's advice, I put together a low-budget plan to better protect my home:
Fake security camera.
"Beware of dog" sign (without having a dog).
Eliminated visibility.
Quality deadbolt locks.
In order to make Plan A work, I would have to invest in only a few items: a fake security camera and a "Beware of dog" sign.
A fake, wall-mounted, motion-detecting security "camera" can be surprisingly cheap. I found a few products on Amazon for under $15. I found a fake security camera with 30 illuminating LEDs for $7.99. Let's throw in a pack of batteries for the device. (Amazon charges $16.16 for a 40-pack of Duracell CopperTop AA batteries.)
I don't have a dog, but a burglar would never know. A plastic "Beware of dog" sign costs $5.25 on Amazon.
In terms of visibility, all my windows have blinds and curtains, and I always close them whenever I'm not home. As for locks, I'm satisfied with my current deadbolts.
Total cost: When I add up the cost of the fake camera, the batteries and the sign, then throw in $10.52 for shipping and handling, the total cost is $39.92.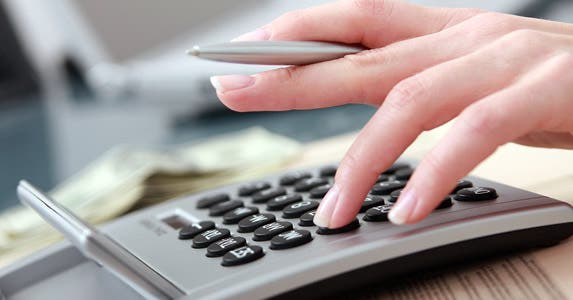 Plan B: Higher-grade security
Next, I put together a more expensive plan to protect my home.
Security alarm system.
Real security camera.
Real-life dog.
"Beware of dog" sign.
Getting a traditional home-security alarm system from ADT would cost at least $28.99 per month, or $347.88 each year.
It would cost me $59.99 to install a functional security camera on my apartment's exterior. (Let's throw in the same $16.16 cost for that 40-pack of Duracell AA batteries.)
Yearly cost
Security alarm system: $347.88.
Real security camera: $59.99.
40 AA Duracell batteries: $16.16.
Shipping and handling: $3.50.
If I wanted to be extreme, I would get a dog, too. According to the American Society for the Prevention of Cruelty to Animals, here's what it would cost me per year to keep a Labrador retriever:
Food: $120.
Recurring medical: $235.
Pet health insurance: $225.
Other initial medical: $70.
Toys and treats: $55.
Miscellaneous: $45.
Total: $750 per year.
First-year cost of Plan B
Security alarm system: $347.88.
Real security camera: $59.99.
40 AA Duracell batteries: $16.16.
Shipping and handling: $3.50.
A dog: $750.
"Beware of dog" sign: $5.25.
Total: 1,182.78.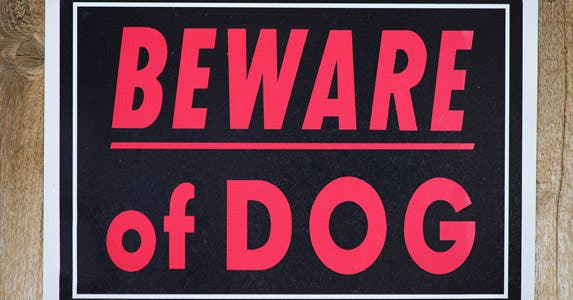 The bottom line
Looking at all the numbers, I chose to go with all of Plan A. To recap, here's what I'll spend in the first year:
Fake security camera = $7.99
40 AA Duracell batteries = $16.16
"Beware of dog" sign = $5.25
Shipping and handling = $10.52
$39.92
And here's what I'll save by not going with higher-end security alternatives:
$1,182.78 for Plan B
– $39.92 for Plan A

$1,142.86 difference
Because keeping my home safe is a good investment, please excuse me — I have a few things to buy!