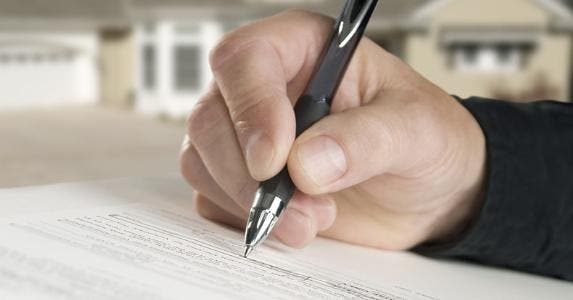 Dear Dr. Don,
I have a mortgage with a 5.5% fixed rate of interest with 27 years left on a loan balance of about $145,000. If I refinance at a lower rate, is it possible to get a fixed rate with no out-of-pocket costs? Please help me decide what to do.
Thanks,
— Jessica Jiffy
Dear Jessica,
If you qualify for refinancing, determined partly by the value of your home, you will have some decisions to make.
Among the key questions is your own method of payment. The lender can include the costs in the loan balance or the interest rate or use a combination of both. Even with a no-closing-cost refinance, there are usually expenses to be paid at closing. These might include per diem interest, title insurance, homeowners insurance, initial funding of an escrow account and governmental transfer taxes. It is important to understand you will pay closing costs one way or the other.
Find the lowest refinance rates offered in your area.
Costs at closing
So-called per diem (translated from "per day") interest expense can affect both the old loan and the new one. It's the interest expense often missed by the scheduling of monthly payments. If you close on the 5th of the month, you'll owe 5 days per diem interest on the old loan and the balance of days in the month in per diem interest on the new loan.
While this does increase the amount owed at closing, it shouldn't influence a decision on whether to refinance.
Estimating your escrow
If you're now required to make escrow payments for taxes and insurance, avoiding an escrow account on the new loan may increase the interest rate on the refinancing. That's because of the lender's increased risk exposure. Also, the lender may require you to pay an upfront fee to avoid escrow. Think about it this way: Anything that raises your interest rate lowers savings from refinancing.
Passing the 'LTV test'
You also must have sufficient equity, or value, in the home to make it work. Generally, you want a loan-to-value ratio of no more than 80%, so the lender won't require private mortgage insurance.
Your future plans
Finally, ask yourself how long you plan to be in the home. While there should be enough of a spread between the new rate and the old rate to capture interest savings over time, you must remain in the house and stick with the loan to collect the expected savings.
Get more news, money-saving tips and expert advice by signing up for a free Bankrate newsletter.
Ask the adviser
To ask a question of Dr. Don, go to the "Ask the Experts" page and select one of these topics: "Financing a home," "Saving & Investing" or "Money." Read more Dr. Don columns for additional personal finance advice.
Bankrate's content, including the guidance of its advice-and-expert columns and this website, is intended only to assist you with financial decisions. The content is broad in scope and does not consider your personal financial situation. Bankrate recommends that you seek the advice of advisers who are fully aware of your individual circumstances before making any final decisions or implementing any financial strategy. Please remember that your use of this website is governed by Bankrate's Terms of Use.