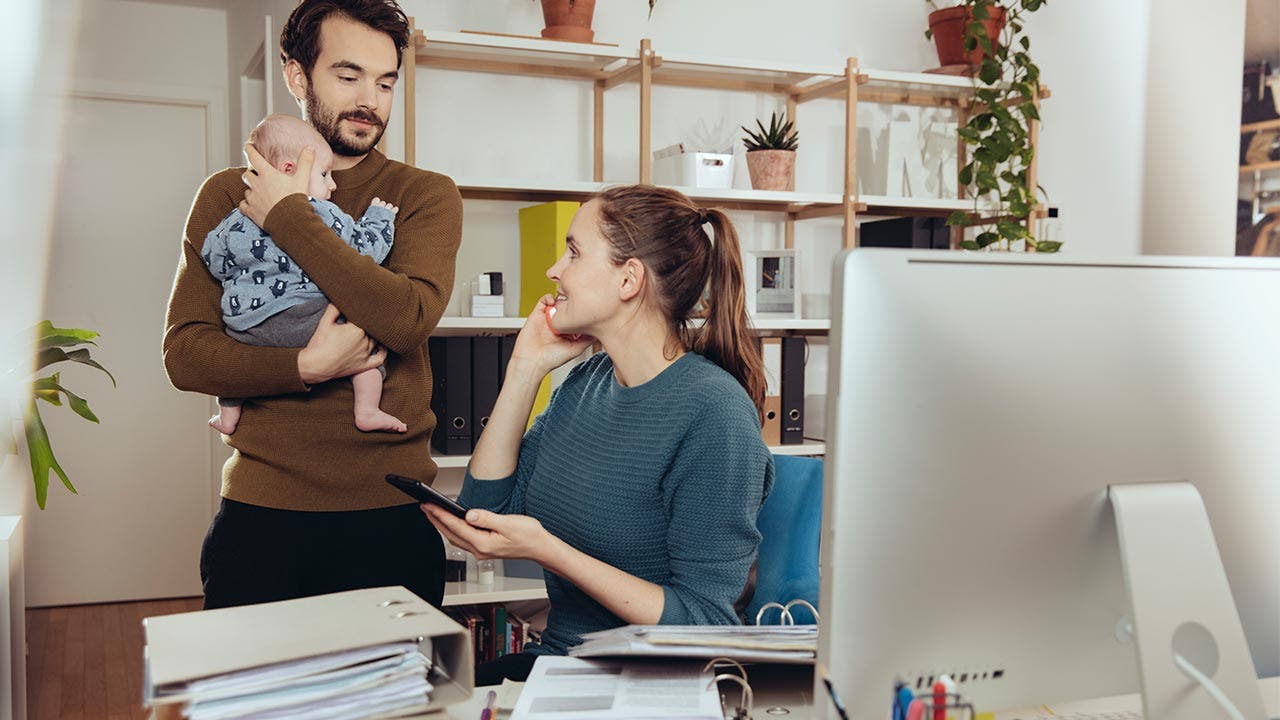 How much is a down payment on a house? You've come to the right place for a detailed answer to this question.
What is a down payment?
The down payment is the money that you give to the seller when you buy a home. The rest of the home's price comes from the money you borrow.
Down payments are expressed in percentages. Let's say you're buying a $100,000 house. If you put 10 percent down, it means you make a down payment of 10 percent of that, or $10,000. A 20 percent down payment on that house would be $20,000.
Regardless of down payment, comparison-shop for mortgages here.
OK, so how much is a down payment?
The size of a down payment depends on a few factors. I said this would be a detailed answer to your question, so here comes the detail.
When you make a down payment of less than 20 percent, the lender will require you to pay for mortgage insurance. (There are exceptions that I'll get to in a few paragraphs.) Mortgage insurance is a policy that you pay for, even though it protects the lender. If you fail to repay the loan and end up in foreclosure, the policy reimburses the lender for any financial losses.
Mortgage insurance costs a lot. If you want to avoid it, you need to make a down payment of at least 20 percent. So that's one answer to your question: If you don't want to pay for mortgage insurance, a down payment is at least 20 percent.
But what if you want to buy now and don't want to wait several years to save up? You have plenty of options when you go shopping for a mortgage with a down payment of less than 20 percent.
Conventional mortgage: 5 percent
For conventional mortgages, most lenders require a minimum down payment of 5 percent. Multiply the home's price by 0.05 and there's the minimum down payment for most conventional loans. You can make a bigger down payment than that if you want. "The more you put down, the lower your monthly payment is going to be," says Pamela Bates, national underwriting manager for Castle & Cooke Mortgage.
When you get a conventional mortgage with a down payment of less than 20 percent, you have to get private mortgage insurance, or PMI. The monthly cost of PMI varies, depending on your credit score, the size of the down payment and the loan amount.
You can find a low down payment loan using our mortgage-comparison tool.
FHA mortgage: 3.5 percent
For a mortgage insured by the Federal Housing Administration, the minimum down payment is 3.5 percent. Multiply the home's price by 0.035 and that's the minimum down payment for an FHA-insured loan.
You can make a down payment of more than 3.5 percent on an FHA loan. To encourage that, the FHA charges less if your down payment is 5 percent or more. One difference between the FHA and private mortgage insurance is that the FHA doesn't charge more to people with low credit scores.
Here's more information about the popular FHA loan program. When you're ready, shop for an FHA loan on Bankrate.
Special programs: 3 percent
Fannie Mae and Freddie Mac are companies that keep money flowing through the mortgage banking system. They don't lend to consumers, but they make sure that lenders have money to lend to you.
Regulators require Fannie and Freddie to make sure that mortgages are available to creditworthy people with low to moderate incomes. As part of that mission, they provide goodies to lenders that give mortgages to people who put as little as 3 percent down.
These special programs have restrictions. Some loans have upper income limits. Others don't have income limits so long as you buy in an "underserved community" where incomes are low or the minority population is high.
Fannie Mae's program is called HomeReady and Freddie Mac's is called Home Possible. Lenders often have their own names for these programs. Your best bet is to ask the loan officer, "Am I eligible for the HomeReady or Home Possible programs?"
Multiply the home's price by 0.03 and that's the minimum down payment for one of these programs. Compare loan offers here.
VA and USDA: 0 percent
The Department of Veterans Affairs and the Department of Agriculture guaranteed zero-down payment loans for qualified homebuyers.
VA loans are available to most members of the armed forces and veterans. USDA loans are available in designated rural areas. The USDA has maps on its website that show which places are eligible.
With both loan types, you borrow from a regular lender, but the VA or the USDA guarantees the loan. There is no mortgage insurance, but you pay a guarantee fee.
A down payment you can afford
You're not alone if you're bewildered by all the down payment options. This is especially true for first-timers who have saved more than the minimum down payment they're qualified for. It's helpful to have thousands of dollars stashed away after you move in — and not only for emergencies.
"I think a lot of first-time homebuyers are more savvy than we give them credit for," Bates says. "They realize there are expenses with homeownership. You've got to have yard tools and new furniture."
She adds that in many cases, your down payment can consist of your personal savings plus gifts from relatives and grants from local governments or even employers.
Whichever down payment size you have, let Bankrate guide you to the best mortgage deal.