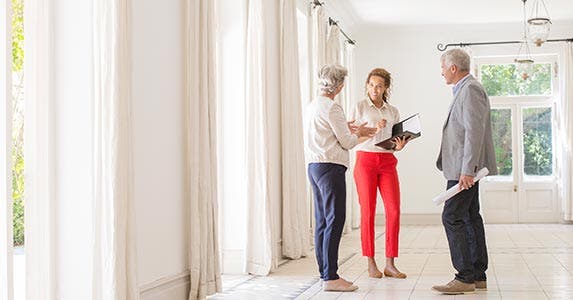 Buying rental properties with a VA loan
Members of the armed forces don't shrink from a challenge. Which may explain why more of them own rental properties.
Nine percent of U.S. homeowners have investment homes, according to a National Association of Realtors study. But that jumps to 16 percent among owners on active duty in the military.
A lower-cost VA home loan — backed by the U.S. Department of Veterans Affairs — might help a service member or veteran who's considering joining the ranks of rental property owners. Here are nine things to know about VA mortgages and investment homes.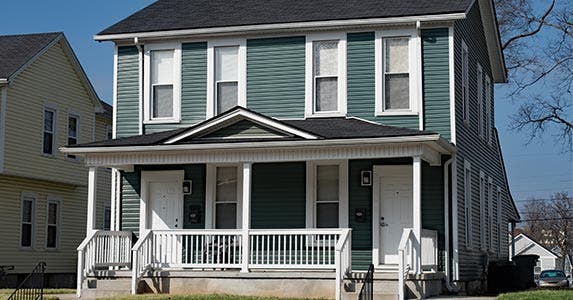 The restrictions can be major
Susan Law Cain/Shutterstock.com
The ability to use a VA loan to purchase rental properties is not unlimited.
In fact, a would-be borrower needs to understand that it can be done only in these situations:
If the home is a duplex, triplex or fourplex, and the service member plans to live on-site.
If it's a single-family home with an apartment that can be rented.
If it's a home that the enlisted person lives in for a time, then elects to rent out after a move or (more likely) a transfer.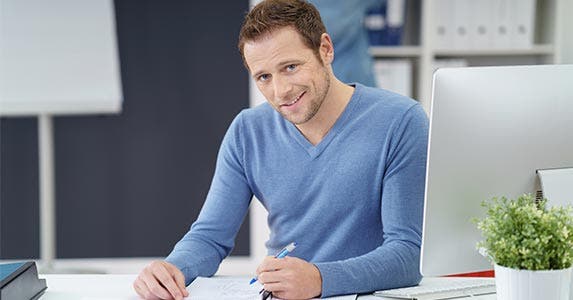 You need to compare loans, lenders, agents
racorn/Shutterstock.com
As with any mortgage, VA loan rates, fees and terms can vary widely from one lender to another.
That's something Grant Moon, a veteran and reservist, wishes someone had told him when he used VA mortgages to acquire his two rental homes.
A vet or service member who doesn't shop around "could end up paying tens of thousands more over the life of the loan," says Moon, the founder and CEO of VA Loan Captain.
His advice is to get loan estimates from at least three to five lenders. And, shop around for an agent who understands the program, is a good communicator and can strongly advocate on your behalf.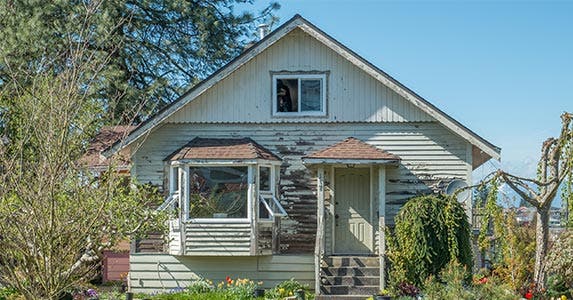 Condition is key
Ben Parker/Shutterstock.com
When shopping for a rental property, skip the fixer-uppers if you're going to use VA financing.
The reason: VA mortgages require special appraisals that put a premium on the home being safe, clean and in good working order.
It makes sense from an investment perspective, says Jim Danis, president of Residential Mortgage Corp. in Fayetteville, North Carolina.
A property in good shape means "that much less money out of pocket," he says.
Some sellers dislike VA financing because they perceive that the VA appraisals will undervalue their homes or drag out the closing process. But VA loan closings average just two days longer than other home-purchase closings, according to mortgage software giant Ellie Mae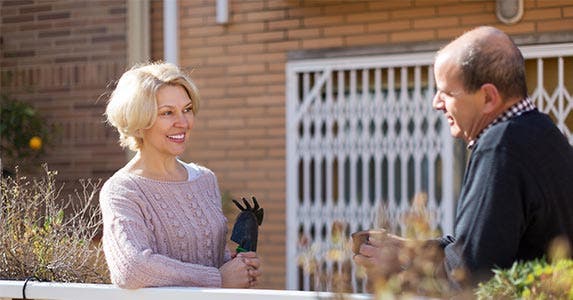 Tenants may be uncomfortably close
Iakov Filimonov/Shutterstock.com
Buying rental property with a VA loan often means you'll be an on-site landlord. Can you handle that?
"If you have your tenants living right next door to you," says Danis, "they have nonstop access to you every time they have a complaint."
But the closeness also can be a good thing. "If you're on-site every day, you're not going to have any surprises," he says.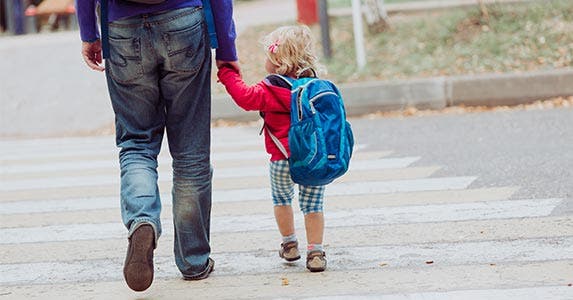 You may want to think rental when you buy
NadyaEugene/Shutterstock.com
If you're in the military or are a veteran and aren't necessarily in the market for rental property, maybe you should be. A VA mortgage loan offers the possibility of renting out your home when you move or are transferred, so you may want to think of the rental potential of any home you buy.
Scout out smaller, single-family homes in neighborhoods with desirable school districts, says Elizabeth Colegrove, a military spouse who runs the website The Reluctant Landlord. She says those houses are easier to rent.
"If you're in the right neighborhood, people will take a 1980s bathroom," Colegrove says.
Research the local rental market, too. Are rents going up or down? Are people eagerly moving into or fleeing the area?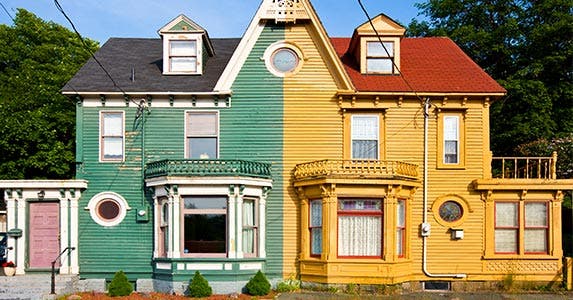 You can't count tenant rent toward income
Wayne Barrett & Anne MacKay/Shutterstock.com
To get a VA loan for a multifamily building or a home with an apartment attached, the numbers have to work without factoring in tenant rent.
Applicants "have to qualify on standing income alone," says Kevin Parker, assistant vice president of field mortgage operations for Navy Federal Credit Union.  
The lender wants to be sure that you'll be able to make those payments every month with or without renters.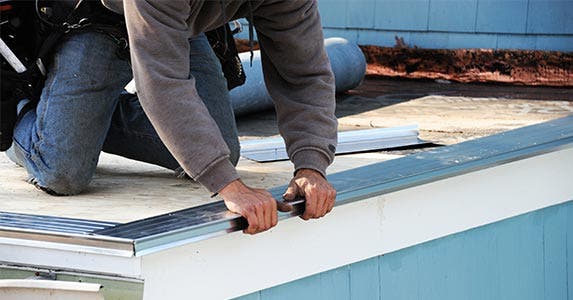 Stuff will happen
ND700/Shuttestock.com
With rental properties, things can go wrong. Sometimes in clusters.
"My horror stories came within the first year," recalls Moon, of VA Loan Captain. One tenant moved in, paid rent for a couple of months, then just stopped. That same year, roofing repairs cost Moon $10,000.
"If you've never been a landlord, it will be quite the experience," he says.
Prepare for problems by saving as much money as you can. If a tenant moves out, the home needs repairs or you get transferred and want to hire a management company, you're covered.
One of the attractive features of a VA loan is that you're not required to make a down payment. So, if you're planning on being a landlord, "keep that money in your reserves," Moon advises.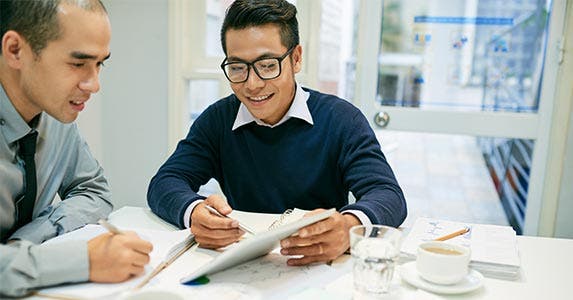 You'll need to vet management companies
Dragon Images/Shutterstock.com
For any active-duty service member, the question isn't so much if a transfer will come as when. You need to have a plan in place for your rental property.
"If you're active duty and you get transferred out of state, you'll need a rental company to manage it for you." says Danis, of Residential Mortgage. From a distance, "it's almost impossible to manage it yourself."
MMoon recommends vetting at least three different management companies — preferably long before you ever need them.
"The standard (fee) is 7 to 10 percent of the monthly rent roll," he says. "Yes, you're giving up a chunk. (But) it's the difference between eating well and sleeping well."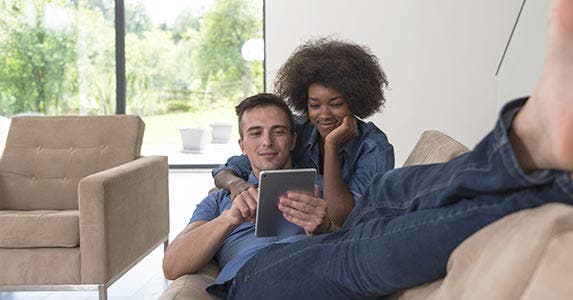 Consider the loss of VA loan 'entitlement'
dotshock/Shutterstock.com
When using a VA loan for investment property, you need to ask yourself: Is it worth giving up part of your mortgage entitlement?
How it works: If you're eligible for a VA mortgage, you're assigned a set amount — called an "entitlement" — which can be as high as $106,025 in most parts of the country. Each time you buy a home, the VA insures 25 percent of the purchase, and that amount is subtracted from your entitlement.
Once the entitlement is used up — on one property or over several — you'll have to rely on non-VA financing for any subsequent mortgage or refinancing.
Or, you can regain a portion of your entitlement by selling a property and repaying its VA loan.
Want to learn more about how to qualify for a VA mortgage? Here are five things you should know.