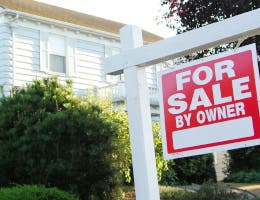 Fixing 3 common FHA loan snags
If you're planning to buy a home, odds are good you may be seeking an FHA mortgage.
First-time homebuyers, buyers with less-than-perfect credit and purchasers who make down payments of less than 20 percent all are likely candidates for FHA mortgages.
Banks saddled with billions of dollars' worth of bad mortgages are deathly afraid of these types of buyers, so the FHA has stepped in to fill the void, says Dennis Geist, vice president of government programs at Wells Fargo Home Mortgage in Des Moines, Iowa.
"FHA is back again in force because of market conditions," Geist says. "We've seen a lot of foreclosures, and the risk has been greater recently than it's been in the past."
The FHA helps banks mitigate this risk by insuring otherwise risky borrowers' mortgages. In effect, FHA promises to pay the difference between what a home gets at a post-foreclosure auction and what's still owed on the home when a borrower defaults.
However, borrowers shouldn't think getting an FHA mortgage is always a slam-dunk. In the face of increasing losses, the government agency may soon begin tightening its loan standards, leaving some borrowers — and their dream homes — out in the cold.
Here are three potential roadblocks for your FHA plans, and how to get through them.
Problem: Condition of the property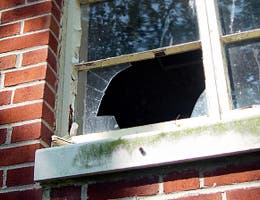 The FHA expects a new property to be livable from day one. As a result, the agency has a strict inspection requirement intended to catch any potential health or safety hazards.
Things you might consider minor — a broken window, chipped paint or a broken fire alarm — can create significant delays in the buying process, says Gustavo Ahumada, an FHA-certified appraiser with Lapis House Appraisals in New York.
A photo submitted to a bank by the FHA appraiser that appears to show a problem with the home's condition can trigger a repair and reappraisal delay lasting weeks, Ahumada says.
The flood of foreclosures and short sales now on the market has brought this issue into the spotlight, Geist says.
"When a property goes into foreclosure, the previous owner will sometimes take out cabinets, appliances, plumbing, fixtures — things like that — and that would not make it eligible for FHA loans," he says.
Solution: FHA's 203K Streamline program
Buyers of distressed properties hoping to use FHA financing are caught in something of a Catch-22: They can't buy the property until the problems are fixed, but they can't make the repairs until they've bought the property.
Sellers may be persuaded to make the minimal repairs to the property needed to win a clean bill of health from a HUD inspector. But if the repairs needed are major or the seller is unable or unwilling to work with you, Geist suggests using the FHA's 203K Streamline program. The 203K program allows homeowners to borrow up to $35,000 for nonstructural repairs to bring the home up to speed before moving in.
More fundamental problems — such as a well contaminated by a too-close septic drain field — may be harder to address. It's possible to request that your regional FHA office waive the safety requirement blocking the loan. But, Geist says, buying such a home may put a homeowner's health and safety at risk.
Problem: Appraisal comes in low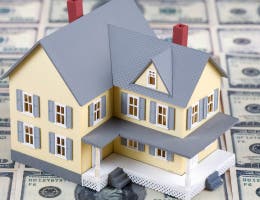 Pity poor property appraisers; many took flak for inflating property values during the real estate boom. Now, angry sellers and homeowners are browbeating them for appraising properties too low.
"With the number of short sales on the market today and the foreclosed properties, it's obviously difficult for a property appraiser to come up with comparable sales that represent an accurate value," Geist says.
These factors may boost the chance an FHA appraisal will come in below the price you've negotiated, bringing FHA mortgage plans to a screeching halt.
Solution: Renegotiate the price
You could try to pony up a bigger down payment to make up the shortfall between the appraisal and the negotiated price. A better approach, Ahumada says, is to "use that appraisal to renegotiate the purchase price."
If the property isn't going to appraise at the price the owners are asking, "no one's going to be able to buy the house unless they come in with a really big down payment, and nobody does that anymore," he says.
Sellers who are sufficiently motivated might decide to accept the lowered offer. If they don't, you may want to consider moving on.
However, if you want to save the deal, "there is an appeal process (for a low appraisal)," Geist says.
"The customer or the originator can ask for a reconsideration of value, but it can only be given with documented, verifiable comparable sales that were not considered on the original appraisal itself."
Geist says that this method can work, "but it's a difficult process."
Problem: Your debt-to-income ratio is too high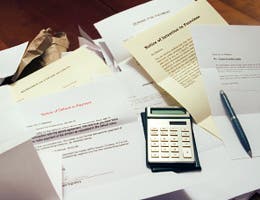 Debt-to-income ratio is banker language for the amount of income you earn each month, versus the amount you spend each month paying debt such as a mortgage, a car payment or student loans.
The FHA has limits for how high a borrower's debt-to-income ratio can be. In many cases, borrowers who end up spending more than 31 percent of their monthly income on a mortgage payment
Solution: Take a TOTAL approach
If the home you're considering will push you over this limit, ask your lender about running the loan through the FHA's TOTAL automated underwriting system.
As part of this system, approved lenders can enter your information and get an almost instantaneous yea or nay from the FHA. TOTAL often accepts higher debt-to-income ratios than those accepted in a manually underwritten loan, says Matt Hackett, underwriting manager for Equity Now in New York.
TOTAL won't help you if you have red flags on your credit report, such as disputed accounts or a missed mortgage payment, Hackett says. Instead, you'll have to document at least two compensating factors, he says.
Examples of commonly used compensating factors are at least three months' worth of mortgage payments in reserve, a down payment larger than 10 percent or a history of making a large housing payment, according to Hackett.