Medical tourism offers big savings
The solution to a faulty heart or bad back may be to skip town. According to the Medical Tourism Association, a trade organization for companies that offer medical services abroad based in West Palm Beach, Fla., about 800,000 patients leave U.S. borders each year for medical procedures.
Patients save 40 percent to 60 percent on their procedure, the association says. But the practice brings up safety, health insurance and medical malpractice concerns, requiring patients to research the credentials of their doctor and medical facility before jetting off. Here's a breakdown of countries that specialize in the top five medical tourism procedures.
Hip replacement
Destinations: Costa Rica, Brazil
Estimated savings: $7,442
Hip and knee replacements are frequently covered by U.S. health insurance, just not fast enough, says Renee-Marie Stephano, president of the Medical Tourism Association.
"Oftentimes, companies don't find this type of surgery necessary until you've been in pain for a certain number of years," says Stephano. "Plus, that procedure is usually only about $8,000 in South America."
Stefano chalks up the savings to the fact that labor is cheaper abroad and foreign doctors frequently don't carry the same medical malpractice insurance as domestic doctors. Uninsured patients in the U.S. pay an average of $15,442 for hip replacement surgery, according to the Arthritis Foundation in Atlanta.
In vitro fertilization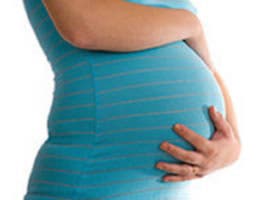 Destinations: Russia, Panama, India
Estimated savings: $6,000
"The No. 1 procedure our clients want is in vitro fertilization," says Taras Kuzin, founder and CEO of MedVacation, a medical tourism agency based in Denver. "An IVF procedure in the U.S., including drugs and hospital stay, is about $16,000. We offer a comparable procedure that includes medication, flights, hotel and airport transport for $10,000."
Considered an elective procedure by U.S. health insurance firms, in vitro fertilization costs $12,000 to $17,000 per treatment according to the National Institutes of Health, not including required post-procedure drugs. But often, one treatment usually won't suffice. A study by the Society of Assisted Reproductive Technology, a nonprofit collective of assisted reproductive professionals in Birmingham, Ala., shows that only 28 percent of in vitro treatments result in a live birth, meaning two out of three women who undergo the procedure get nothing for their money.
Because in vitro fertilization treatments are frequently unsuccessful even under the best circumstances, it's easy for bad practitioners to chalk up a subpar treatment to the medical odds.
"Patients should make sure hospitals and doctors are accredited by a U.S. medical accreditation agency," says Andrew Lloyd, an attorney in Pleasanton, Calif., who specializes in medical tourism lawsuits.
Angioplasties and mitral valve replacements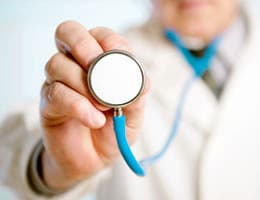 Destinations: Singapore, Thailand, Korea
Estimated savings: $6,000 to $25,000
The riskier the procedure, the more research is necessary, Lloyd says. The American Heart Association in Dallas reports that patients pay $10,000 to $15,000 for an angioplasty in the U.S., and those requiring mitral valve replacements usually fork over $50,000. Angioplasty is a procedure to open a blocked coronary blood vessel. In a mitral valve replacement, the heart is given a new valve.
Asian institutions offer the same surgeries for about half the cost, according to the Medical Tourism Association. But Lloyd says that patients undergoing such invasive surgeries should also purchase complications insurance through a medical tourism agency.
"Complications insurance basically says that if something happens, they will pay for a U.S. doctor to fix it," says Lloyd. "In cases like heart surgery, it's also crucial to research what kind of after-care the institution offers."
Dental crowns, caps and veneers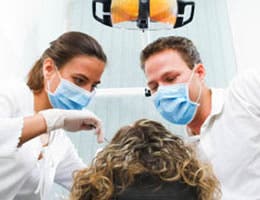 Destinations: Mexico, Costa Rica
Estimated savings: $300 to $1,100 per tooth
Most patients want to stick to noninvasive work.
"We see a lot of patients who want cosmetic dental work, like implants and crowns, because those procedures have a very high success rate," says Patrick Marsek, managing director of the medical tourism firm, MedRetreat based in Vernon Hills, Ill.
Cleveland Clinic, a nonprofit medical research center in Ohio, reports that dental crowns can range from $500 to $1,100 per tooth, depending on your geography and materials used, while porcelain veneers range from $500 to $2,000. Crowns run from $200 to $600 per tooth in South America, while veneers cost $300 to $900.
"It's not enough savings to justify the trip unless you're having work that would have cost $6,000 in the U.S.," says Marsek. "With the price of flight and hotel, $6,000 would be the financial breakeven point."
Gastric bypass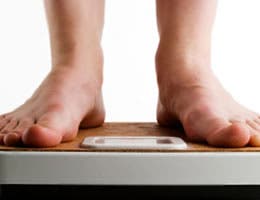 Destinations: Mexico, Panama, India
Estimated savings: $10,000 to $12,500
Gastric bypass, a surgery to shrink the stomach, is less than half the cost abroad according to the Medical Tourism Association. Bariatric procedures, or weight-loss surgery, designed to help patients surgically lose weight are one of the top reasons patients are getting passports.
"It's the No. 1 procedure across our industry because it's frequently not covered by U.S. insurance," says Kuzin of MedVacation. "(MedVacation) doesn't offer a bariatrics package because there are too many complications."
Like angioplasty patients, those seeking bariatric procedures should invest in complications insurance and investigate facilities accredited by U.S. health organizations and the International Society for Quality in Health Care, an international quality-control nonprofit agency in Dublin.
"It all comes down to how well you research these firms," says Kuzin. After all, your life depends on it.
Additional resources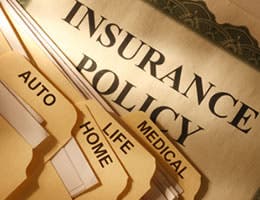 For more information on insurance, check out these stories at Bankrate.com: