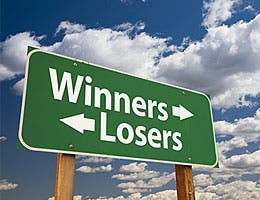 Obamacare's winners and losers
The first months of the Affordable Care Act's health insurance exchanges were marked by frustration over website glitches and political volleying over the law's implementation. Putting the politics and technical problems aside, health insurance policy experts are now getting a clearer idea of which groups of Americans will benefit most and which may be harmed as the key pieces of Obamacare take effect.
Who stands to gain and who's losing out from the ongoing overhaul of the U.S. health insurance system? See if you're among the consumers who could feel the health care law's strongest impacts.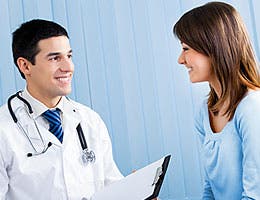 WINNER: Consumer eligible for cheap plan
Obamacare winners include everyone who has previously been shut out of having health insurance because they couldn't afford it, says Jonathan Gruber, an economics professor at MIT who is considered an architect of health care reform.
Through the tax credits that cut the cost of plans in the exchanges, someone earning $16,000 a year might pay $40 per month for health insurance, explains Tracy Watts, a partner with Mercer Human Resource Consulting in Washington, D.C. Those subsidies are available to people making up to 400 percent of the federal poverty level, or about $46,000 per year for an individual.
"The lower your household income, the more you'll benefit because your premiums are based on a percentage of your income," Watts says.
Some individuals may even qualify for health insurance that costs nothing after the tax credits are applied, says Timothy Jost, a health law professor at Washington and Lee University in Lexington, Va. But he warns that the no-cost plans typically have prohibitively high deductibles and copayments, particularly for a low-income household.
Meanwhile, some of the health exchange plans offer low out-of-pocket costs, in addition to potentially discounted premiums, Jost says.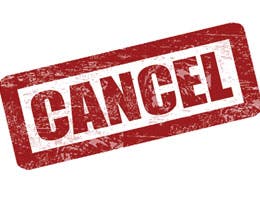 LOSER: Consumer with canceled plan
Thousands of consumers with insurance plans they purchased themselves to meet their specific needs and budgets have been surprised to receive letters telling them their policies have been canceled. In most cases, their plans didn't meet the standards of the Affordable Care Act.
"A new policy may cost more than the one that was canceled, but consumers may gain additional benefits from the new policy," says JoAnn Volk, a research professor at the Georgetown University Health Policy Institute in Washington, D.C.
Consumers who earn too much to qualify for Obamcare's subsidies may purchase insurance through an exchange but without the benefit of a tax credit, or shop for an individual policy outside of the exchanges.
"Probably the people who are most unhappy with the ACA are young, healthy people with higher incomes who were getting inexpensive individual insurance," says Jost. "They're facing higher rates and higher deductibles with the new insurance policies."
In November, President Barack Obama asked insurance companies to reinstate the canceled plans for one year, if states approved. Some did not. The administration also is allowing canceled policies to be replaced with lower-cost "catastrophic" coverage.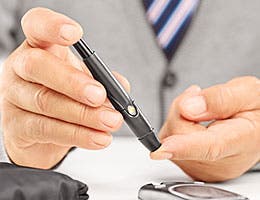 WINNER: Person with pre-existing condition
One of the essential components of Obamacare is that insurance companies are no longer allowed to deny coverage or charge a higher premium because the consumer has a pre-existing health condition.
"The biggest winners of the Affordable Care Act are people with pre-existing conditions," says Volk. "Even people who have a job with benefits have been worried that they might lose that job, lose their insurance and be unable to obtain a new policy. Some people have not pursued a job change just because of their insurance issues. People have been regularly shut out of insurance or offered a plan that was too expensive or didn't cover the one thing they had."
Volk notes that while most people assume pre-existing conditions that precluded insurance or made it prohibitively expensive were diseases such as cancer or diabetes, in reality, even relatively innocuous conditions such as asthma or hay fever sometimes sent health insurance premiums sky high.
"The fundamental accomplishment of the ACA — eliminating bias against people with a pre-existing condition — means that the U.S. is finally joining the league of developed nations," says Gruber. "No other developed country in the world has a system like we had."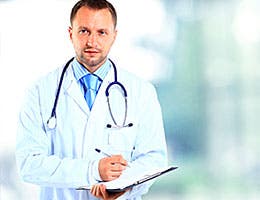 LOSER: Person whose doc is out-of-network
Some consumers who have searched on the health care exchanges for a new policy have been frustrated to learn that it might be difficult to find a plan with a network that includes their current doctor.
While Jost acknowledges that consumers could lose coverage for their preferred doctor when they switch insurance policies, he says this has always been a potential issue with health plans.
"The whole idea of the exchanges is to generate competition between insurance companies on price. So, naturally they'll try to keep prices low by asking for provider discounts," says Jost. "It's not that Obamacare has taken away your doctor, it's that you have to make the choice to stick with your doctor and pay more for your insurance or switch doctors and pay less."
If keeping your doctor is important to you, then you need to confirm that your physician participates in the plan you're choosing by carefully reviewing the available insurance plans, adds Volk.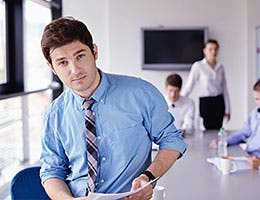 WINNER: Worker gaining employer coverage
Implementation of the Obamacare's employer mandate, which requires businesses with 50 or more workers to provide health insurance, has been delayed until 2015, but some employers are already beginning to comply with the law. The minimum eligibility standards for employer-based health insurance also have been raised.
"If you work more than 30 hours a week but are part-time, you haven't necessarily been eligible for health insurance. But you could be eligible now, as soon as your employer starts offering insurance," says Watts.
Employer coverage also has been expanded so that adult children up to age 26 may stay on their parents' insurance policy regardless of whether they're in college or living with Mom and Dad, says Volk, who adds that the provision has helped millions of previously uninsured young adults.
"The law has also improved employer-sponsored coverage because there are no longer any annual or lifetime limits for insurance coverage, which is a tremendous help to people who need a lot of medical care," she adds. "Prescription drug benefits must be included now, too."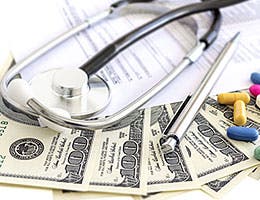 LOSER: Worker paying more, getting less
The health care law includes a 40 percent tax on so-called "Cadillac" health plans that cost more than $10,200 annually for an individual or more than $27,500 a year for a family. The tax doesn't kick in until 2018, but employers aren't waiting.
"Some employers are beginning to modify benefits and pass on more costs to workers in the form of higher premiums and higher deductibles," says Volk.
Meanwhile, Jost accuses some employers of deliberately cutting part-timers' schedules to less than 30 hours per week to avoid providing health insurance under the delayed employer mandate. Those workers are losing the opportunity for group health insurance along with the extra pay from additional hours.
Watts says she's especially concerned about people who work two part-time jobs of less than 30 hours each. They may not receive health insurance from either employer, yet they may earn too much to qualify for subsidized insurance on the exchanges.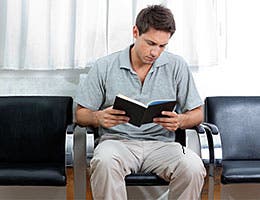 WINNER: Poor person now Medicaid-eligible
Medicaid, the health insurance program for low-income Americans, has been expanded in 25 states and the District of Columbia to include all adults under age 65 with a modified adjusted gross income of less than about $16,000 for individuals and $32,500 for a family of four. Before Obamacare, Medicaid coverage was limited to specific categories of poor people, such as parents, children and pregnant women.
"The ACA allows states to expand their Medicaid coverage to people who are at 138 percent of the poverty level," says Watts, of Mercer. "If you go online to the exchange and your income is below the limit, the site will automatically send you to the Medicaid site where you can get no-cost or very low-cost insurance. The other benefit of Medicaid is that there are very low out-of-pocket costs when you use it."
Low-income consumers, whether they qualify for Medicaid or a plan on the exchange, are the biggest winners from Obamacare, says MIT's Gruber, who helped design the federal health care overhaul and the earlier health reform in Massachusetts.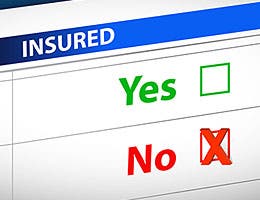 LOSER: The poor without expanded Medicaid
The Supreme Court decision in 2012 that upheld the Affordable Care Act allowed states to decide for themselves whether to expand Medicaid. Half the states have rejected the idea or have delayed their decision.
"The biggest 'supposed-to-be winners' will end up losers if they live in a state where Medicaid hasn't been expanded," says Jost, of Washington and Lee University. "In those states … if their income is too low for the health insurance exchanges and they don't meet Medicaid standards, they have no access to health insurance."
Generally, if people earn 100 percent or less of the federal poverty level (currently $11,490 for an individual) they won't qualify for either Medicaid or the Obamacare tax credits on the health exchanges and are unlikely to be able to afford health insurance.
"There are 1 million uninsured in Texas alone that are under the poverty limit but without the tax credit. They won't be able to afford the plans on the exchanges and yet won't qualify for Medicaid," says Gruber.