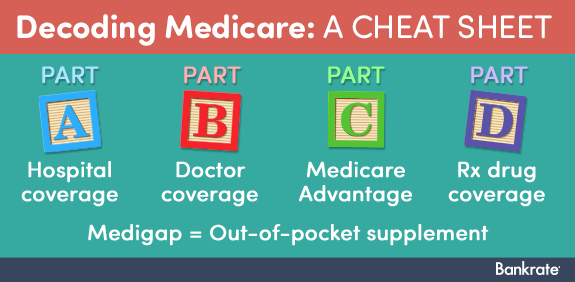 Medicare's ABCs — and more
Older Americans often approach "the Medicare moment" with mixed feelings.
On the one hand, it's a relief to finally age-qualify at 65 for the federal health insurance program that most of us have spent a lifetime paying into through payroll taxes. Medicare also covers certain younger people with disabilities or kidney failure.
On the other hand, getting a grip on the unfamiliar "alphabet soup" lingo of Medicare's 4 parts and supplemental "Medigap" plans can make it difficult to pinpoint the best coverage options at a time in life when most are battening down their financial hatches for retirement.
Bonnie Burns, Medicare specialist with California Health Advocates, urges seniors to use 1 advantage that may work in their favor: time.
"If you will turn 65 in the next 6 months, learn now how to enroll in Medicare on time to avoid late enrollment penalties and higher premium payments later, and start researching your options for supplementing Medicare coverage," she says.
To get a head start, here are the ABCs (and D's) of Medicare.
Medicare Part A: Hospital insurance
Cost: Often free
When to apply: Automatically or around your 65th birthday
Medicare Part A covers inpatient hospital stays, care in a skilled nursing facility, hospice care and some home health care.
You won't face a premium as long as you or your spouse paid Medicare taxes through work, so Part A is free for most people. If you have to buy it, coverage costs up to $407 per month.
Part A does come with a $1,260 deductible per "benefit period," which is a stretch of hospitalization or skilled care with a break or breaks of less than 60 days.
If you already receive Social Security, you'll be enrolled in Part A automatically 3 months before you turn 65. If you're still working and haven't yet filed for Social Security, you can sign up for Part A during the 7-month period that begins 3 months before the month you turn 65.
But do you need Part A if you still have employer coverage?
"It depends," says Lisa Yagoda, health programs adviser for AARP. "If your coverage is considered as good as Medicare, check with both Medicare and your employer to see how its plan works — or doesn't work — with Medicare."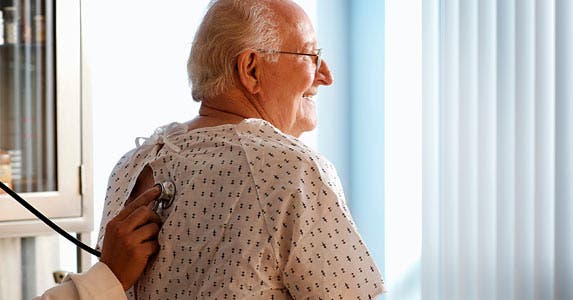 Medicare Part B: Medical insurance
Cost: Usually $104.90/month + deductible
When to apply: Automatically or around your 65th birthday
Medicare Part B covers doctor visits, outpatient and preventive care, ambulance services and medical supplies. Most people pay a monthly premium of $104.90 for Part B, which comes with a $147 annual deductible. Higher-income seniors may be charged premiums of up to $335.70 per month.
As with Part A, you may be enrolled in Medicare Part B automatically, particularly if you're already getting Social Security benefits. Otherwise, you have a similar 7-month initial window to sign up for Part B.
If you miss the initial window and don't qualify for a special enrollment period, you can enroll during the next general enrollment period, which runs Jan. 1 to March 31 each year. But brace yourself for at least a 10% premium increase as a penalty if you don't enroll when you first become eligible.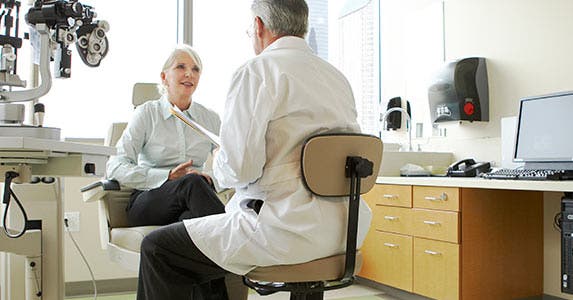 Part C: Medicare Advantage plans
Cost: Varies
When to apply: Around your 65th birthday or during open enrollment
Medicare Advantage plans, also known as Part C, are offered by private insurers approved by Medicare. The plans may include additional benefits, such as dental, vision and hearing coverage, not available through original Medicare.
"People ask which is better, but it's such a personal choice. It depends on how you want to receive services and the (Part C) plans available in your area," says Yagoda. "I think of Medicare Advantage as the prix fixe (fixed-price) buffet: You get your meal and dessert for a fixed price."
All Medicare Advantage plans include Part A and B coverage and are required to cover all the same services as original Medicare, except for hospice care. Some plans offer prescription drug coverage.
You can apply when you become Medicare-eligible, or switch to a Medicare Advantage plan during annual open enrollment, Oct. 15-Dec. 7.
While Part C premiums vary by plan, many include copayments or coinsurance that can differ from original Medicare. The plans can take the form of HMOs, or health maintenance organizations, and other managed care plans that may limit doctor choice to in-network providers.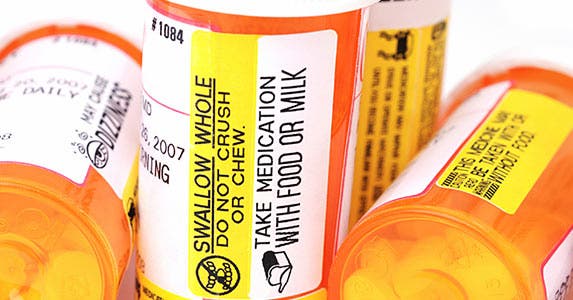 Part D: Prescription Drug Coverage
Cost: Varies
When to apply: Around your 65th birthday
Medicare Part D adds prescription drug coverage to original Medicare. While the expense can vary and can include an annual deductible and other out-of-pocket costs, most Part D members only pay a monthly premium, which can be deducted from Social Security benefits. Those with incomes above a certain level are required to pay more.
If you don't apply for Part D when you're first eligible and don't have other drug coverage, you can be assessed a late enrollment fee. If you have a Medicare Advantage plan with prescription coverage and enroll in a Part D drug plan, you'll be dropped by your Medicare Advantage plan and returned to original Medicare.
"The important thing is for people to have prescription drug coverage," says Melissa Simpson, program manager for the National Council on Aging's Center for Benefits Access. "Having it all in one (through Medicare Advantage) can be easier."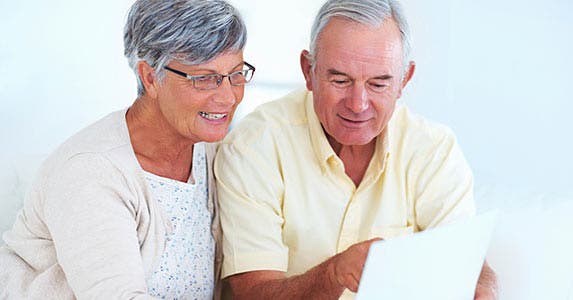 Medicare supplement (Medigap) plans
Cost: Varies
When to apply: Anytime
Medicare supplemental coverage, or Medigap plans, are sold by private insurers to help pay the out-of-pocket expenses not covered by original Medicare, such as deductibles, copayments and coinsurance. You must be enrolled in Medicare Part A and B to purchase a Medigap policy; the monthly premiums can vary.
You can obtain Medigap coverage at any time from any insurer licensed in your state. Some Medigap plans even cover medical services outside the U.S.
But beware:
Medicap plans insure just 1 individual. Spouses need separate policies.
Medigap plans don't typically cover long-term care, vision, hearing, dental or private nursing.
Some Medigap plans used to include prescription drug coverage, but that's not allowed in plans sold today.
Simpson says Medigap can help make original Medicare work more like the employer health insurance you're used to.
"With Medigap, you're paying this monthly premium so you don't have to pay anything else, depending on which letter plans you get," she says. "If you're someone who has multiple chronic conditions, if you can afford a Medigap policy, you pay 1 monthly fee and you're done."