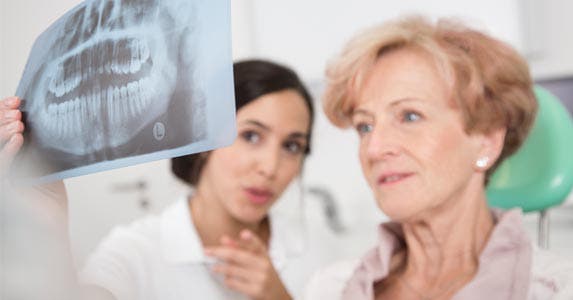 Reduce costs with dental savings plans
For those crossing into retirement, a cutoff from dental benefits can be a rude awakening.
While many employers provide employees with insurance that covers dental costs, that coverage often comes to an abrupt end when an employee retires. Medicare doesn't cover most routine dental services. Some Medicare Advantage plans provide limited dental benefits, but costs can still add up.
"When I retired and discovered that Medicare did not cover most dental costs, I was surprised by the bills I had to pay," says Stan Hinden, author of "How to Retire Happy: The 12 Most Important Decisions You Must Make Before you Retire."
The total projected lifetime dental out-of-pocket expenses for a 65-year-old male comes to $8,777, according to the 2015 Retirement Health Care Costs Data Report by HealthView Insights. For a 65-year-old female, lifetime out-of-pocket dental expenses stand at $9,813.
"As you age, you can develop rather severe, and costly, dental problems," Hinden says. "You may face large dental bills without any insurance, or without anticipating those costs when you try to figure out what your medical costs will be in retirement."
Dental savings plans, which offer discounts on dental services, provide 1 way to reduce dental care costs in retirement. Here, experts lay out what these plans consist of, how they compare to dental insurance and what to consider before opting for 1.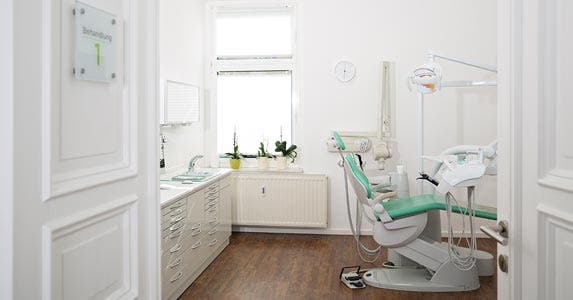 How a dental savings plan works
Westend61/Getty Images
Dental savings plans, sometimes called discount dental plans, are an alternative to dental insurance. If you sign up, you'll have access to a network of dentists in your area who participate in the plan. These dentists offer you their services at discounted fees. Discounts can vary greatly, ranging from 10% to 60% off of regular prices.
A dental savings plan is similar to what you would receive through a club membership. "It's like going to Sam's or Costco," says Evelyn Ireland, executive director at the National Association of Dental Plans.
You pay an annual fee for the plan. In return, you can expect to have discounts when you need dental services during the upcoming year.
The cost of a dental savings plan generally ranges from $100 to $200 a year, says Taffy Wagner, president of Own Your Own Health Care LLC. The price is based on the discounts and services available through the plan.
The exact discount you'll receive is usually determined by a fee schedule. This is a list of the procedures the plan covers as well as the amount a participating dentist can charge for each procedure. The savings you get consists of the difference between what the dentist would normally charge and what you actually pay.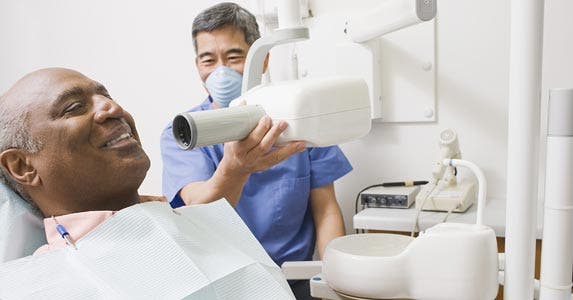 How a savings plan differs from dental insurance
Paul Simcock/Stockbyte/Getty Images
Dental insurance often includes an annual premium to pay, as well as an annual maximum of coverage. You may face a waiting period if you need a major dental procedure. In addition, there may be claims to file as well as limitations or exclusions for pre-existing conditions. Certain services, such as cosmetic dentistry, are typically not covered.
With a dental savings plan, there is usually less paperwork involved. You won't have to file claims and there are not exclusions for pre-existing conditions. Also, most dental savings plans can be used within a few days of signing up, meaning you won't have to wait for treatment.
Cosmetic dentistry, along with many other routine services, usually are covered in a dental discount plan.
"Dental savings plans offer discounts on the procedures that retirees may need, such as dentures, crowns or fillings, and have no annual cap as with conventional dental insurance," says Bill Chase, vice president of marketing at DentalPlans.com.
In most cases, you won't be able to use both dental insurance and a dental savings plan for the same procedure. If you have insurance and also a savings plan, ask your dentist to help coordinate treatment. The office should be able to look at what you have and help you find a way to reduce costs as much as possible.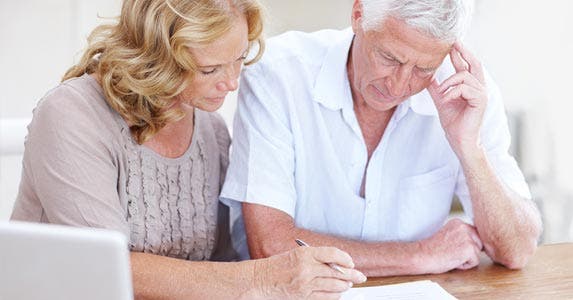 How to project dental care costs in retirement
Squaredpixels/E+/Getty Images
While it's impossible to accurately predict the exact dental costs you'll face in the coming years, doing an analysis can help you come up with estimates.
"It's all based on risk," explains Allen Samuelson, director of special care dentistry at the University of North Carolina School of Dentistry.
Start by evaluating your past history of dental health. For instance, if you've needed several root canals in recent years, it you may need further care in the coming years. And if you've been on multiple medications for some time, your chance of having a dry mouth could increase, which in turn could lead to tissue or teeth problems.
On the other hand, if you haven't needed any major dental work up to this point, costs for the coming years could consist of regular cleanings, X-rays and checkups.
If you have a certain medical condition, such as severe rheumatoid arthritis, it can be tough to clean your mouth regularly at home. In cases such as this, regular checkups can be beneficial, Samuelson says.
Common procedures needed with age include fillings, crowns, gum treatments, dentures, bridges and tooth extractions. To look at what costs might be for these, visit FAIR Health, which provides estimates of dental prices in every state.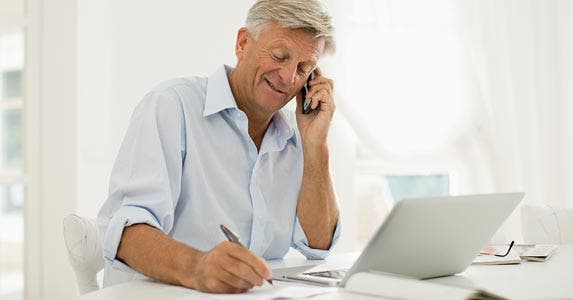 How to compare dental savings plans
PhotoAlto/Antoine Arraou/Getty Images
Dental plans differ when it comes to cost, benefits and participating dentists.
When shopping around, "Check how much the plan costs, as well as if the fee refers to per person or a cost per household," Wagner says. Also look for when it goes into effect, and who the providers are in your area under the plan.
Check for the services covered in the plan, especially for any you expect to need in the near future.
Some plans strictly offer discounts on dental costs. However, others bundle discounts on dental services with other discounts. You might be able to get price reductions from other providers in the area for services such as vision care, prescriptions, hearing aids, chiropractic care and even a 24-hour nurse hotline.
The percentage of a discount you'll receive for specific treatment can vary according to the plan you choose. One plan might offer a savings of 20% to 50% off of most dental procedures. You'll need to look through the plan's details to see if you'll save more on certain services, such as routine visits, or on in-depth procedures, like implants or veneers.
There may be other limitations, such as no coverage for treatments already in progress when you sign up for the plan.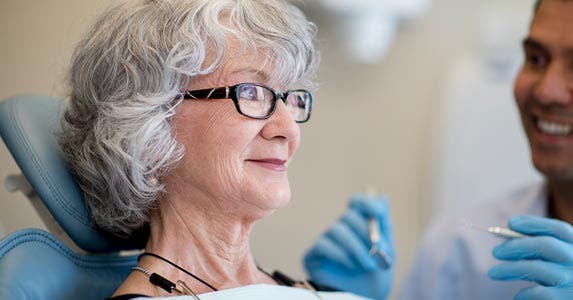 How to adapt to dental care changes
Christopher Futcher/E+/Getty Images
Regardless of your current dental health, regular dentist visits are important for your health and for spotting any issues early. Consider it an activity similar to having your car checked every 5,000 miles, UNC's Samuelson says.
While 1 dental savings plan may help you reduce costs for years, there could come a point when your dental health needs change. If that occurs, and the plan you have doesn't include discounts on the treatment you'll need, you have 2 options.
You could shop around and purchase another discount dental plan that includes better rates for the procedures you'll need through a different dentist.
Another option might be to switch plans. For instance, at DentalPlans.com, if you want to change your dental plan, you can generally do so. If the new plan has a higher annual fee than the 1 you currently own, you'll need to pay the difference in price. Then, you'll be able to switch.