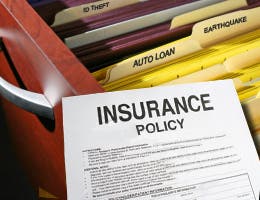 Overlooked insurance policies
When insuring your assets, one misstep can leave you with an expensive loss.
"Never risk more than you're prepared to lose," says Jack Hungelmann, a veteran insurance and risk management specialist and author of "Insurance for Dummies."
Experts typically urge people to purchase insurance coverage in five risk areas: major medical bills, destruction of home, major lawsuits, long-term disability and premature death, Hungelmann says.
"A good insurance program is a balanced one that covers all five major risk areas," he says.
But what about less obvious forms of insurance? In some cases, a little extra coverage may go a long way toward securing your financial future.
Following are six policies you might need, even if you don't realize it.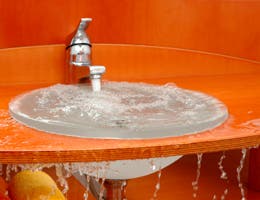 Backup of sewer and drain coverage
This type of policy covers damage resulting from backup of the sewer system, as well as sump pump overflow. Such damage may result from flooding due to heavy rainfall during a power outage.
Coverage for a sewer or drain backup is recommended if your home is connected to a public sewage system, especially if you have a finished basement and a sump. Your need is even greater if you live in an area with considerable rainfall.
"Claims from standing sewage (or) water in a home can easily be in the tens of thousands of dollars," says Bill Wilson, associate vice president of education and research for the Independent Insurance Agents & Brokers of America and director of Big "I" Virtual University.
Coverage for a sewer or drain backup is typically inexpensive, costing $50 per year on average, Wilson says. That makes the coverage a relative bargain for an event that occurs more often than some might think.
"While losses aren't common, they aren't rare," says Wilson.
Hungelmann says it's important to choose the right amount of coverage for any disaster that might strike.
"If your basement fills with sewage or flood water, you're going to have a real mess on your hands," Hungelmann says. "Be sure that you have enough coverage to rebuild if such damage occurs."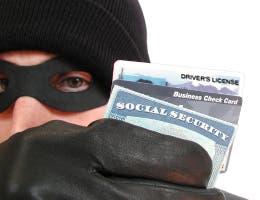 Identity theft coverage
Identity theft coverage pays for out-of-pocket costs to restore your identity if you fall prey to this growing crime. Such costs may include legal fees, long-distance phone charges and other expenses you incur while trying to clear your record.
According to Wilson, some insurers are now providing limited identity theft coverage for free. This protection often is offered as part of a homeowners policy.
"Otherwise, it typically costs between $30 and $80 (annually), but the coverage amount varies widely from a few thousand (dollars) to five figures," he says.
Although Hungelmann says identity theft insurance is not crucial, he believes many people can benefit from the coverage.
He suggests purchasing coverage that includes the services of a coach who actually walks you through the process of restoring your identity.
"(An identity theft recovery) coach will tell you what your rights are, send you sample letters, let you know who to call and stay with you until the problem is resolved," Hungelmann says.
"Having a coach is 80 percent of the value of this type of insurance."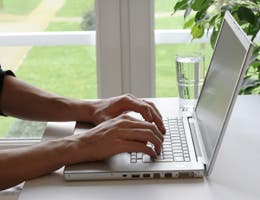 Business in the home coverage
This type of coverage protects home office furniture, equipment and supplies used for business purposes. It's a good idea for anyone who keeps at least a few thousand dollars worth of these items in their home, Wilson says.
"Most homeowner policies limit coverage for damage to property used in a business to $1,500 or less on the premises and $500 or less off the premises," he says.
Many standard homeowners policies cover property as long as it is not used "primarily" for business purposes, he says.
"So, if you used your home PC occasionally for business, the limitation probably would not apply," Wilson says.
However, other homeowner policies will not cover any furniture or equipment that is used for business purposes at any time.
"Under that restriction, the limitation would apply to a home PC if it's ever used for business," Wilson says.
Business in the home insurance also covers liabilities that most standard homeowners policies do not.
For example, this type of coverage would protect you if a client comes over for dinner and ends up with food poisoning, or trips and falls in your home and is injured.
The cost for this type of coverage depends in large part on the type of business and the value of its contents and inventory. Therefore, adding such coverage may cost as little as $75 per year, or may exceed $300 annually.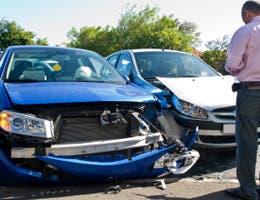 Car loan/lease coverage
The second you drive your new car off the lot, its value diminishes significantly. If you accidentally total the new vehicle minutes after purchase, your auto insurance policy will only reimburse you for the depreciated amount of the car.
However, you will still be responsible for the full balance of the loan or lease.
Therefore, many people who buy or lease a new car with little or no money down can benefit from loan or lease coverage.
"Given the current state of the auto market — where down payments are often minimal — this is a coverage car buyers might consider," says Wilson.
This type of insurance is often offered by a dealer, but you don't necessarily have to accept it. In many cases, you can save money by purchasing the coverage from your own insurance agent, Hungelmann says.
"You don't necessarily have to buy this coverage from the dealer, even though they'll probably try to sell it to you," he says. "Check with your insurance company first, because the dealer's price will often be five to 10 times more expensive (than the insurance company's)."
Typically, six months of this coverage will cost around $25 when purchased from an insurance company, says Wilson.
While loan/lease coverage makes sense for many people, it probably doesn't make sense for those who have a little equity in the vehicle, Hungelmann says.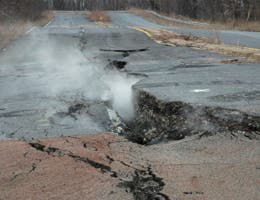 Earthquake coverage
If you live in Florida or Ohio, earthquake insurance probably is not crucial. But experts strongly suggest this type of coverage for those who live in earthquake-prone areas.
Wilson says costs for this type of coverage "depend entirely on where you are, home construction and value."
An average home in what's considered a fairly high-risk area could be several hundred dollars (more in California).
The cost of earthquake coverage varies and is likely to be more expensive in areas at particularly high risk for such natural disasters.
"It's typically more than flood insurance relative to the risk because it isn't subsidized," says Wilson.
Despite the importance of such coverage, Hungelmann estimates that only 20 percent of people who live in earthquake-prone areas actually have earthquake coverage.
"Don't wait until the last possible moment," Hungelmann says.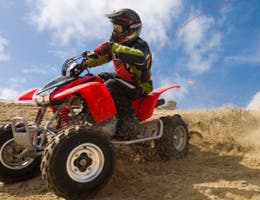 Off-road recreational vehicle coverage
If you own an all-terrain vehicle, or ATV, golf cart or other similar off-road recreational vehicle, consider this type of coverage, which can run as little as $10 a month, according to Hungelmann.
Wilson also says off-road recreational vehicle coverage may be worth considering.
"Most homeowner's policies only cover damage to motor vehicles that are used to service the premises or assist the handicapped," Wilson says. "If you want to insure damage to an off-road recreational vehicle, then a special policy is usually needed."
These policies typically provide liability coverage for the use of owned off-road recreational vehicles only while on an "insured location" — which, for the most part, is your own premises, Wilson says.
"If you ride your four-wheeler in wooded areas for recreation, hunting, etc., unless that property is declared on your homeowner policy, you generally have no liability coverage," says Wilson.
He adds that by allowing someone else to "ride on or operate your ATV, you are a candidate for a lawsuit that could be in the millions."
For this reason, he recommends both off-road recreational vehicle coverage and an umbrella policy.
You can compare insurance quotes on Insureme.com, a Bankrate company.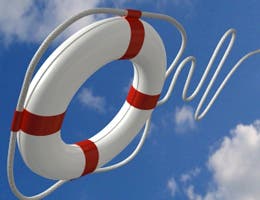 Insurance tools and resources
Click on the links below for more insurance tips and tools: