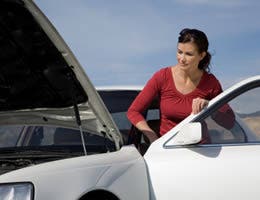 Car insurance for your clunker
There are plenty of reasons to love your "vintage" car. It's inexpensive to maintain, unattractive to thieves, and as the bumper sticker says, "Don't laugh, it's paid for!"
But unless it's a collectible, your clunker may be taking you for a ride in unnecessary car insurance premiums.
Of the three main components of an auto insurance policy — liability, collision and comprehensive (or "comp") coverage — the latter two may be expendable on your older car. Drop both and you could cut your auto premium by nearly 50 percent, according to the latest Insurance Information Institute figures.
If you raise the deductibles on your car insurance, drop rental car coverage and dig deep for policy discounts, you could save enough to keep that clunker on the road forever.
Don't know the approximate value of your old friend? Look it up on the Kelley Blue Book or Edmunds websites. To compare auto insurance quotes, check out InsureMe.com, a Bankrate company.
Here are the top five ways to save cash on clunker car insurance.
Ditch collision coverage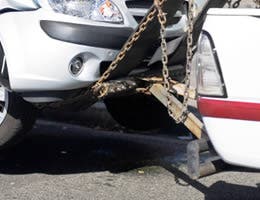 Collision covers you for loss or damage in any accident, whether it involves another car or stationary objects, such as fire hydrants or utility poles. As your car's value declines, you may end up paying more in premiums than the car is worth.
Nationwide, premiums for collision coverage averaged $301 on a $795 policy, based on the latest Insurance Information Institute figures.
"When the coverage costs one-tenth of the car's value — say, if collision insurance is $200 per year and your car is worth $2,000, you probably should consider dropping it," says J. Robert Hunter, director of insurance for the Consumer Federation of America. "As a rule of thumb, you can probably stop insuring cars for collision when they get (to be) seven or eight years old."
Kick 'comp' to the curb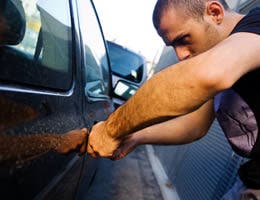 Comprehensive car insurance covers your car for risks such as theft, vandalism and acts of nature that are beyond your control.
The latest Insurance Information Institute figures put the national average cost of comprehensive insurance at less than half that of collision — $136 on an average $795 policy, making it a reasonably affordable hedge against random events.
Your key question: Could you afford to replace or do without your vintage ride if it were stolen or destroyed by a falling tree?
"The cost is pretty low, so you don't drop it necessarily as fast as collision, but at some point you just drop comp, too," says Hunter.
Jack up your deductibles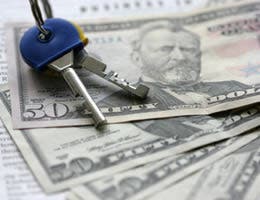 The deductible, that portion you pay out of pocket before your car insurance kicks in, may be costing you more than it should if you haven't adjusted it upward to reflect the declining value of your car and your financial ability to shoulder more of the repair cost.
The Insurance Information Institute estimates that raising your deductible from $200 to $500 could reduce your collision and comprehensive premiums by 15 percent to 30 percent. Take it up to $1,000 and you could save 40 percent or more.
"Every dollar you give an insurance company, you get back about 60 cents," says Hunter. "Even for new cars, raising your deductible is a good thing to look at. It has become a hidden money maker for insurance companies."
Jettison rental car coverage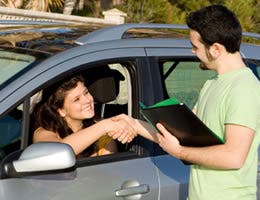 Rental car coverage, which provides a free ride while your car is in the shop, is another unassuming policy feature that often outlives its usefulness. If you've acquired credit cards with roadside assistance coverage or joined an auto club over the years, consider scratching it from your car insurance policy.
"A lot of older cars are second or third cars, so you can always use your other cars for transportation if it's damaged," Hunter says.
Drive hard for discounts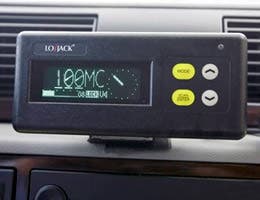 With the passage of time, your vintage car may be eligible for discounts for which it didn't qualify in its youth.
If you drive your old pal only on weekends or seasonally, check with your car insurance agent about low mileage or pay-as-you-drive discounts.
Your once-hot ride also may qualify for a low-risk discount, and if you've turned the corner on the back nine, you may be able to claim a senior discount as well.
Dig deep to take advantage of auto club or association discounts, multicar discounts, multiline discounts (if you insure your home with the same insurer) and good-driver discounts if your record is unsullied.
Hunter says you may be surprised by the discounts available, as he was when his vintage car qualified for an anti-theft discount.
"Usually, the older the car, the less likely that is. But I do have LoJack (the anti-theft device) on one of my cars because it was my son's car when he was living in New York City and parking on the street. So there are some discounts like that," Hunter says.
Additional resources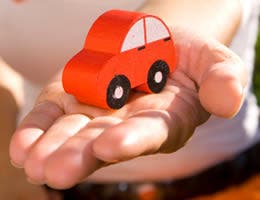 For more information on car insurance, check out these stories at Bankrate.com: