Which bank should I choose?
Get personalized bank recommendations in 3 easy steps.
Save on five types of insurance
Think you're paying too much for insurance? Then do something about it! You might easily forget that insurance costs aren't necessarily fixed, and getting the most policy for your money is worth checking out. All you'll need is extra time and the tenacity to pepper your agent with knowing questions. But the payoff can be big — deciding to cut insurance costs can result in as much as 20 percent in savings.
These days, the odds favor consumers. Most insurers are in heated competition with each other. That means you're likely to get insurance breaks for most types of insurance, such as home and car.
That said, here are our best tips for cutting costs on five types of insurance: car, home, disability, health and life.
Homeowners insurance: Go for discounts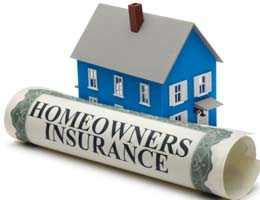 Don't forget to ply your insurance agent with questions about discounts.
"There are five to 10 discounts on house insurance that people aren't aware of," says Don Griffin, vice president of personal lines for Property Casualty Insurers Association of America. For example, he says, insurers offer discounts for homes built to higher building codes.
Other discounts include one for groups, such as professional organizations, and another for people over 55 that can slice up to 10 percent off your premium. Discounts for safety improvements for installing deadbolts or smoke detectors can pare another 5 percent off premiums. Also, loyalty pays off; your insurer may lower your payments 5 percent if you're a long-term client.
All discounts vary from state to state and among companies, though. So it pays to get three to four quotes online from different insurers, says Griffin.
Auto: Is your new car an insurance hog?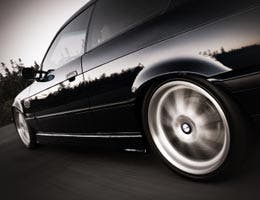 Most people buy car insurance backward: buying the car and then considering insurance costs. That can be costly.
"Before you buy, compare insurance costs for different cars," says Claire Wilkinson, author of the Terms + Conditions blog for the Insurance Information Institute. "Their insurance costs vary, based on the likelihood of theft, etc." Once you know your insurance costs, you can ask yourself another key question: Is it within my budget?
After kicking a car's tires, check out its safety at the Insurance Institute for Highway Safety's website, says Griffin. "In most cases, (having a safer car) will lower your insurance costs," he says.
Health: Mix and match policies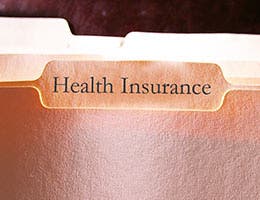 In insurance, one size doesn't fit all. And that includes one health insurance policy per family.
"People don't realize they can mix and match policies within families," says Carrie McLean, a consumer specialist at online insurance broker eHealthInsurance.com. "Perhaps one member of the family needs more care, such as preventive care, and others don't."
For example, she says, it may be cheaper to buy an individual plan for a child than include him or her in a family plan.
The downside, she says, is that family members may go to different hospitals and doctors. "But it's saving you money in the long run," says McLean.
Know your budget for the coming year, says Susan Pisano, a spokeswoman at America's Health Insurance Plans, a trade group. Do you have a chronic condition? Do you want to have a baby? Do you have a lower premium and need higher cost services? Make sure to get your preventive services, Pisano says.
Disability: Join group plans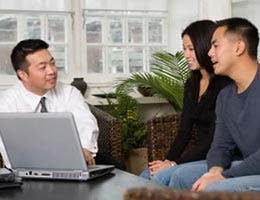 Disability insurance can be expensive, so it pays to cut corners when you can, though the options are limited.
"It's harder to save money on disability than other kinds of insurance," says insurance expert and blogger Byron Udell, the founder of AccuQuote in suburban Chicago. "Group plans are much less expensive."
Basically, disability policies are priced by two components: waiting periods before benefits begin and actual benefit periods. Rejiggering either option can lower your policy costs, but Udell doesn't recommend it. For example, lengthening the policy waiting time from, say, 90 to 180 days only saves 5 percent on a premium, he says.
Life: Term insurance is a better buy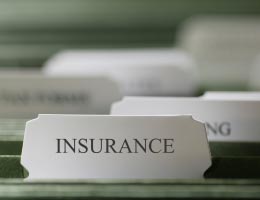 Term insurance is one of the cheapest forms of life insurance.
The savings come from buying a limited-time term policy instead of a more expensive permanent life insurance policy. Then, invest the difference. "Half of the life insurance policies sold are dropped," says James Hunt, a life insurance actuary with the Consumer Federation of America. "They're too complicated."
If you do need life insurance for the long haul, though, opt for a multicarrier broker and shop around. "Half the time people are paying more than they need to," says Udell.
Additional resources
Click on the links below for more helpful information about insurance.