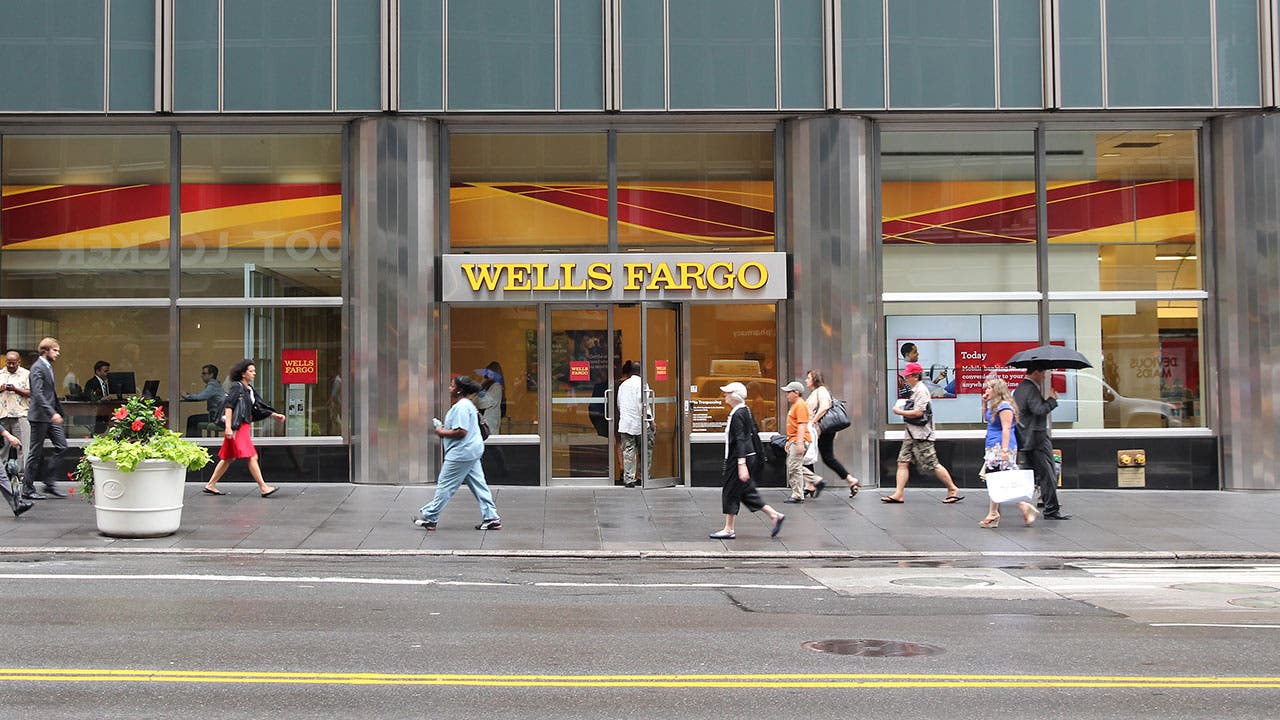 Switching banks can be a real drag, but sometimes it has to be done.
Wells Fargo customers may feel that way. If you paid for insurance you didn't ask for, had your mortgage terms changed without permission or had unwanted bank accounts or credit cards opened in your name, you may have reached your breaking point.
The company is trying to rebuild its reputation following multiple scandals. It has a website describing its efforts to increase transparency and correct mistakes. The bank also has made changes to its board of directors.
But the scope of the bogus account scandal keeps expanding. A third-party review completed in late August 2017 identified 3.5 million potentially fake accounts opened between January 2009 and September 2016, a 66 percent increase over initial estimates covering a smaller window of time. The review also found as many as 528,000 accounts that were potentially enrolled in bill pay without their owners' consent.
On Feb. 2, 2018, the Federal Reserve declared that it would cap the bank's growth until it "improves its governance and controls." The bank's total assets will remain at $2 trillion. Four board members will also be replaced by the end of the year.
"We take this order seriously and are focused on addressing all of the Federal Reserve's concerns," Wells Fargo CEO Tim Sloan said in a press release. "It is important to note that the consent order is not related to any new matters, but to prior issues where we have already made significant progress. We appreciate the Federal Reserve's acknowledgment of our actions to date. In addition, the order is not related to Wells Fargo's financial condition—we remain in a strong financial position and stand ready to serve the varied financial needs of our customers."
Despite these efforts, you may be ready to move on. As you prepare to leave your bank, think carefully about where you'll go next. Factors like your lifestyle and personal priorities should be taken into account.
Choosing your new bank
Do your due diligence before picking another bank. Assess the financial health of the banks and credit unions you're interested in. Make sure your deposits will be federally insured.
Compare rates on CDs, loans and savings accounts. Check out fees, too, including overdraft fees and charges for excessive withdrawals.
"There are fees that are kind of hidden behind the scenes that you may not learn about until you actually get charged," says Taylor Schulte, founder and CEO of Define Financial, a San Diego-based registered investment advisor.
Financial plans should also come into play.
"What are your financial goals and dreams? How can a banking relationship help get you there?" asks Terry Jorde, senior executive vice president of the Independent Community Bankers of America. "These are all questions that can and should be explored ahead of moving your money."
Where to bank to keep costs low
If you hate paying fees, see what online banks have to offer.
"They don't have brick and mortar locations like a lot of the big banks we know by name," Schulte says. "They don't have the same overhead that those banks have and they tend to pass a lot of that savings along to us, the customers."
Some of the newest online banks, however, don't offer many products. You may need a second account with a more established financial institution.
If you're planning to have accounts at more than one bank, try to stay organized. That can help keep down costs.
"Make sure you're not going to get eaten up by minimum balance fees or anything like that," says Damian Dunn, certified financial planner and founder of NextGen Financial Life Planning in Auburn, Indiana.
Where savers and borrowers get the best rates
Online banks and credit unions are a good place to start when searching for the best interest rates on loans and deposit accounts. Since last summer, these institutions have been steadily raising rates on savings and money market accounts.
The best savings accounts available to savers nationwide pay 1.61 percent APY, versus the measly 0.01 APY offered by some of the biggest banks.
Both credit unions and online banks tend to have the most competitive CD deals.
And when it comes to favorable loan rates, credit unions often come out on top. For example, the average home equity loan interest rates for credit unions and banking institutions are around 4.44 percent and 5.45 percent, respectively, according to the latest Membership Benefits Report from the Credit Union National Association.
"Credit unions, on average, have better loan rates and charge lower fees than the banking sector," says Paul Gentile, president and CEO at the Cooperative Credit Union Association. "And credit unions are very consistent. So when the economy goes bad, credit unions maintain their lending priorities."
Finding a credit union to join isn't as difficult as you think it is. Credit union locators are available on websites run by organizations like the National Credit Union Administration.
Where to find the loan to start your business
Besides offering a more personal touch, community banks are known for supporting entrepreneurs. According to the 2015 Small Business Credit Survey, they were more likely than large banks to approve applicants for financing.
Loan applicants at small banks were also more likely to be satisfied with their overall experience than those applying at big banks and credit unions.
Before you switch banks, make sure to follow the proper procedures for closing your account. Ask about any fees you may incur.
"I would certainly talk to your current bank and ask about fees that they may charge you for leaving them and transferring money out," Schulte says.