How to make your money last a lifetime
Nearly half of all Americans say they're worried that they'll run out of money in retirement, according to a recent survey by TIAA-CREF.
That's largely because many people don't really have a plan to help them determine how long their savings will last and how much they can withdraw each year to support their lifestyle.
In all fairness, this part of retirement planning is extremely difficult because many of the critical factors involved in the calculation are largely unpredictable. For instance, you really have no control over the returns of your investments, the rate of inflation or just how long you need to plan for.
Yet, each of these variables has a significant impact on how much you can safely withdraw from your nest egg to live comfortably for the rest of your life.
Are you anxious about running out of money down the road? Here's what academics and financial industry experts say you need to do when it comes to planning for retirement.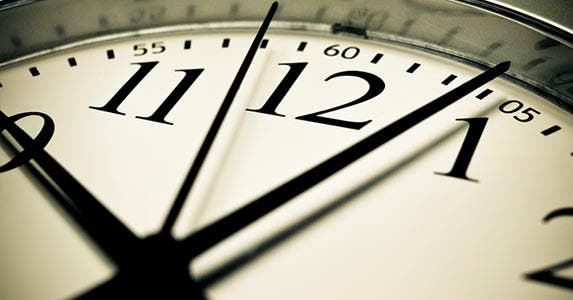 Pick your retirement date carefully
Timing is everything. Through no fault of their own, individuals using the same retirement-savings strategy — but working and retiring at different times — will wind up with dramatically dissimilar results, thanks largely to the way the market performed over their careers.
Wade Pfau, a professor of retirement income at The American College, has developed a way to chart these differences.
His Retirement Wealth Index shows how much workers would have accumulated if they had started contributing 15% of their salary to a balanced stock-and-bond portfolio at age 35 and continued until they hit age 65.
Pfau estimates that someone hitting 65 this year would have accumulated 10.7 times their final salary by following this formula. That's among the worst outcomes over the past 20 years.
But those who retired 15 years ago, at the tail end of a long-running bull market, would have had 18.4 times their annual salary to work with at retirement.
This means, despite saving quite responsibly over a 30-year period, today's typical retiree might be able to safely replace (excluding Social Security) only about 40% of their pre-retirement salary, Pfau estimates.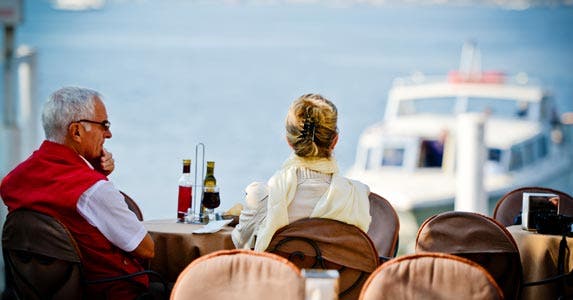 Get a better handle on what you spend
iStock.com
Coming up with an effective spending strategy to help you plan for an adequate income stream during retirement is no easy task.
The good news is that most retirees end up spending less than they think they might, says David Blanchett, head of retirement research at Morningstar Investment Management.
There's often an initial spike in consumption when people retire, but this generally tapers off, says Blanchett. In most instances, spending actually drops with age.
When Blanchett looked at retirement spending across several types of households, he found that it declined, after adjusting for inflation, by approximately 1% a year on average. However, spending did pick up a bit in later years because of higher health care costs.
"As people age, they simply spend less," he says. "This is particularly true for less affluent households since they may start to feel a bit stretched financially."
As a result, employing a strategy that calls for targeting an inflation-indexed retirement income of, say, 70% of what you made prior to retirement could lead to unnecessary worry. On average, that replacement rate might be as much as 20% less, he estimates.
Don't be afraid of the future, Blanchett suggests. "Most people likely do have the money for that big vacation, but they should probably plan on taking it a bit earlier in retirement."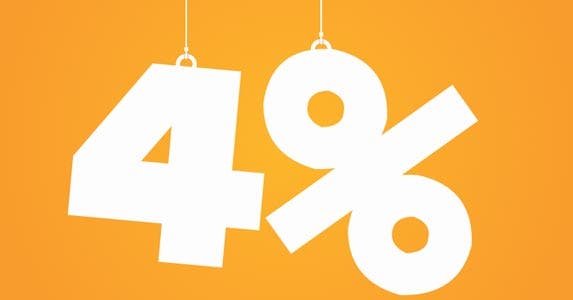 Why you can't count on the 4% rule
iStock.com
One popular rule of thumb assumes that retirees can simply spend up to 4% of their savings annually, adjusted for inflation, without worrying too much about running out of money.
Although this strategy remains the guidepost for many retirees, some analysts have called it into question — suggesting it's a recipe for disaster in today's world of longer life expectancies and generally lower interest rates.
"The problem with that approach is that it's based on a single moment in time and doesn't adjust as you age," says Blanchett. "As a basic starting point, it can be a useful metric. But things change throughout retirement and you need to remain flexible."
In a report he co-authored with Pfau and Michael Finke, who teaches retirement planning at Texas Tech University, Blanchett cautions advisers about basing clients' retirement plans on historical returns that simply may not be repeated in the future.
This is problematic because below-average returns cause retirees to consume a larger percentage of their portfolios earlier on, leaving fewer assets available with which to capture any subsequent market rebounds.
As a result, the authors conclude, today's low interest rate environment means the 4% rule can't be seen as a safe withdrawal rate.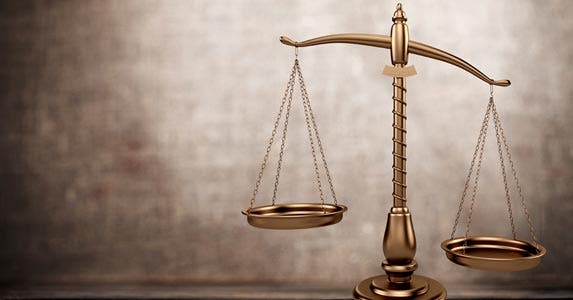 Carefully balance risk and reward
iStock.com
One way to go might be to separate your money into 2 distinct pots from the outset, suggests Jason Scott, director of the Financial Engines Retiree Research Center.
This strategy, which he calls a "floor-leverage rule for retirement," calls for segregating retirement money in 2 accounts: one filled with safe instruments; the other with much riskier investments.
In the so-called "floor" account, a retiree would invest the bulk (85%) of his or her retirement money in low-risk, income-generating assets, such as ladders of zero-coupon bonds or annuities.
In the "leverage" account, the balance (15%) would be directed into higher risk investments, such as exchange-traded funds that maintain an exposure leveraged 3 times to stocks daily.
When figuring retirement income, spending money is withdrawn only from the low-risk portfolio. If the value of the leveraged account exceeds 15%, you take your profits and move them into the safety of the floor portion annually, thus permanently boosting your retirement income.
This way, while spending can potentially increase, it shouldn't need to decrease. If the market collapses, your equity portfolio could certainly get wiped out, but you've still got the floor portion of your portfolio to fall back on, Scott says.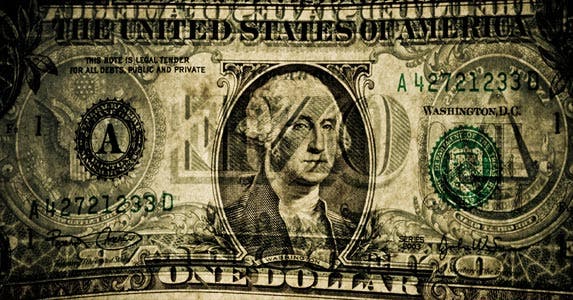 Create your own virtual annuity
iStock.com
Laurence Siegel, director of research at the Research Foundation of CFA Institute, favors a homemade drawdown strategy that he calls "periodic re-annuitization" — a formula for adjusting spending levels each year in retirement to account for changes in interest rates, money on hand and life expectancy.
He calls a portfolio managed according to this strategy an annually recalculated virtual annuity — "virtual" because retirees don't have to buy an actual annuity to reap the benefits of what he calls "annuity thinking," even if they continue to hold a portfolio of riskier assets.
If you're going to invest in something riskier than Treasury inflation-protected securities, or TIPS, in retirement, and you want to eliminate the possibility of running out of money within a specific interval, your only choice is to accept a retirement income that fluctuates with the markets, he says.
In what he characterizes as "the only spending rule you'll ever need," each year, you should spend no more than the amount that a freshly purchased fixed-term annuity would pay out at the beginning of the year, using your current portfolio value to virtually purchase the annuity for a term equal to the time you expect to require cash flow.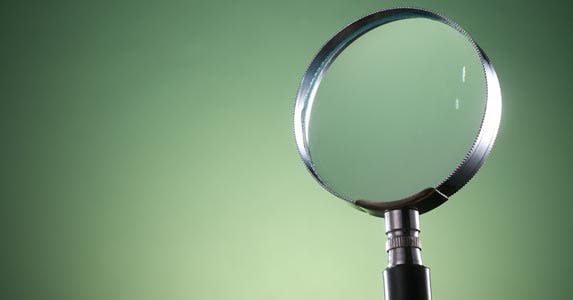 Take a closer look at actual annuities
iStock.com
Thanks to increased longevity and the lack of traditional pensions, one of the many questions retirees face when figuring retirement income is whether or when to purchase an immediate annuity.
Conventional wisdom dictates that most people should annuitize at least some portion of their investments, because doing so will ensure they can't outlive their money.
When is the best time to buy a single premium immediate annuity, or SPIA? Much later than you might think. And in some cases, annuitizing may not make much sense at all, according to California financial planner Larry Frank Sr.
In a paper co-authored with Wade Pfau and John Mitchell, Frank calculated the break-even age between annuitizing and managing 2 model portfolios: 1 with a 50% stock allocation; the 2nd, 20%.
For the most part, his research suggests that managing a portfolio of stocks and bonds produces greater overall wealth than using SPIAs, particularly for those who plan to leave money to family or charities.
However, for those who want guaranteed retirement income that will last into old age, annuities might be purchased at age 75 or later, according to Frank's research, so that the purchaser could take full advantage of mortality credits.