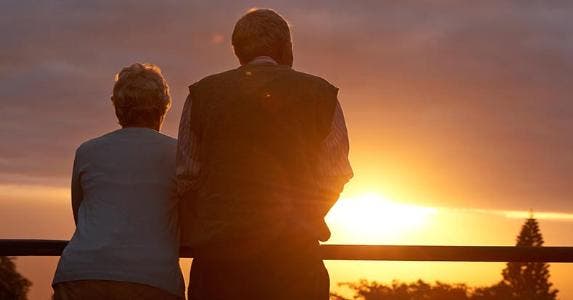 Dear Senior Living Adviser,
My wife is 74 and has been collecting her Social Security benefits for the past 9 years. Her monthly benefit is now $1,800.
I will turn 66 in March 2016 and plan to continue working until I am 70. I am eligible for the maximum retirement benefit. When I turn 66 in March, can I file and suspend and get paid a spousal benefit until I am 70?
— Allan Anticipates
Dear Allan,
You don't want to file and suspend your retirement benefit at your full retirement age.
Instead, you want to file a restricted application. This will allow you to file for just your spousal benefit, allowing you to earn delayed retirement credits based on your work record until age 70.
You need to wait until your full retirement age of 66 to pursue this claiming strategy, just as you would with the file-and-suspend strategy.
The federal government made substantial changes to Social Security claiming strategies this fall. You're grandfathered in under the old rules.
New rules for claiming benefits
The new rules won't allow workers to file a restricted application at their full retirement age. Instead, they will be "deemed filing" and will receive benefits based on their work record, their spouse's work record or some combination of the 2, whichever is higher.
Deemed filing was typically the case for people filing for benefits prior to their full retirement age. Under the new rules, it's at any age when filing for retirement benefits.
While the government is ending some claiming strategies, there's still a little wiggle room for married seniors that fall within specific birthdates. File and suspend is available as an option for workers born on or before May 1, 1950, and requests to file and suspend on or before April 29, 2016.
A restricted application for spousal benefits has a longer time window. That person has to turn 62 on or before midnight Jan. 1, 2016. The restricted application would take place at his or her full retirement age of 66, and that person could earn delayed retirement credits on their work record.
I think it's a good idea to work with a private firm to review and evaluate Social Security claiming strategies such as Social Security Solutions and Maximize My Social Security. The advice isn't free, but it's low-cost and worth the expense if it helps you make a better claiming strategy decision.
Ask the adviser
To ask a question of Dr. Don, go to the "Ask the Experts" page and select one of these topics: "Senior Living," "Financing a home," "Saving & Investing" or "Money." Read more Dr. Don columns for additional personal finance advice.
Bankrate's content, including the guidance of its advice-and-expert columns and this website, is intended only to assist you with financial decisions. The content is broad in scope and does not consider your personal financial situation. Bankrate recommends that you seek the advice of advisers who are fully aware of your individual circumstances before making any final decisions or implementing any financial strategy. Please remember that your use of this website is governed by Bankrate's Terms of Use.