Which bank should I choose?
Get personalized bank recommendations in 3 easy steps.
Bankruptcy poses special issues for seniors
Retirement is supposed to mean financial stability for seniors. But increasingly, Americans over the age of 65 are getting into trouble with debt and turning to the bankruptcy courts for relief. In 2007, seniors represented 7 percent of all bankruptcy filers. More than a decade earlier, only 2 percent of those filing for bankruptcy were aged 65 or older.
According to a 2010 report by University of Michigan Law School professor John Pottow, seniors are the fastest growing demographic of bankruptcy filers. But bankruptcy — whether it's a Chapter 7 liquidation or a Chapter 13 plan to renegotiate and repay debts — poses some special issues for seniors who, unlike other filers, tend to have more equity in their homes and less of a chance of increasing their income so late in life.
Seniors in debt should consider these six questions before proceeding with a bankruptcy filing.
« Back to Retirement Realities.
Are Social Security funds protected?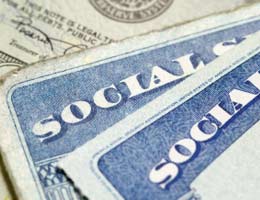 Federal law protects Social Security money from garnishment, whether seniors file for bankruptcy protection or not. But debt-plagued seniors who choose not to file still need to protect their Social Security money, according to Fort Lauderdale, Fla., attorney Teisha Powell.
"Remember, at the time a creditor obtains a judgment, they will just garnish the bank account," says Powell. "This means the creditor will have no way of figuring out that the Social Security income has been deposited in the bank account and exempted."
According to Powell, seniors should keep Social Security money in a separate account, and they should notify creditors in writing that the account contains only Social Security money. In addition, a new rule effective in May 2011 is designed to help prevent financial institutions from just handing over account money to creditors.
« Back to Retirement Realities.
Are retirement funds protected?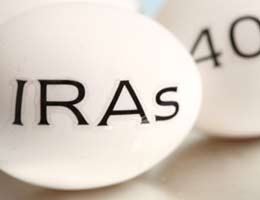 Like Social Security, most retirement vehicles such as 401(k)s and pensions are exempted under federal bankruptcy law. That means creditors can't touch those assets in a bankruptcy, says attorney Melissa Herman in Woodstock, Ga.
Seniors with particularly hefty pensions, however, may not be eligible for Chapter 7 liquidation, and instead may be forced to file a Chapter 13 repayment plan, which can be tricky because seniors often lack the disposable income needed to make repayment work. Put another way, some seniors may have too much income to qualify for Chapter 7, but not enough cash flow to pay off their debt and take care of living expenses.
Seniors who have IRAs are treated a little differently in bankruptcy. Federal law exempts IRAs up to $1,095,000. But seniors filing in states with a higher exemption can use their state's statute to increase their exemption. Thankfully, most state exemptions are "large enough to cover most, if not all of a person's specific retirement accounts," says Herman. However, each state varies, so it's best to check with a local bankruptcy attorney.
« Back to Retirement Realities.
Is the house at stake?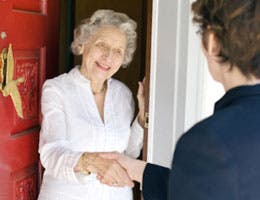 Generally, a debtor's home equity is exempt from creditors in bankruptcy. But, says attorney Stuart Pack of Nagle Law Group in Phoenix, it's important to remember that the amount of the exemption varies by state. In Florida, where there's no limit to the homestead exemption, seniors filing for bankruptcy can protect their equity and keep the home, even in a Chapter 7 filing, which liquidates all nonexempt assets to pay off creditors. But seniors in states with low homestead exemptions don't fare as well.
"Suppose a senior citizen has $100,000 in equity and a (homestead) exemption of $20,000," says Powell. "In that case, it would be foolish to move forward on a Chapter 7."
According to Powell, the best alternative for a senior with high equity and a low homestead exemption is to file for a Chapter 13. That means the senior will keep paying the mortgage (although possibly at a lower rate). If the senior has no mortgage, a Chapter 13 can force the senior to take out a loan to pay off the restructured debt. However, many seniors are at a particular disadvantage in this situation, says Powell, because they don't have disposable income to pay off the loan and they're unlikely to be able to go back to work.
« Back to Retirement Realities.
Will retirement home reject senior?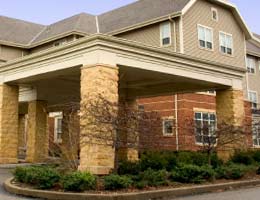 While nursing homes do look at financial statements, a senior living in, or applying to, a facility that takes Medicaid won't be rejected based on a bankruptcy because federal law prohibits such discrimination. But private facilities are a different matter, says Rose Scollard, an attorney and Equal Justice Works AmeriCorps Legal Fellow at Pro Seniors in Cincinnati.
"A (private assisted living) facility could refuse to accept an individual because of a bankruptcy," says Scollard. "However, if the senior needs to file bankruptcy, they probably have a lot of debt. Therefore, if the facility refused the applicant because of bankruptcy, they would also do so because of the amount of debt (the senior has) or (the senior's) lack of resources."
But even if a bankruptcy is a problem for a private assisted living facility, attorney Charles R. Gallagher III of St. Petersburg, Fla., says many facilities ask the senior's family member for a financial guarantee that the dues will be paid. In that scenario, the arrangement is essentially like co-signing a loan for the senior.
« Back to Retirement Realities.
Do medical bills go away?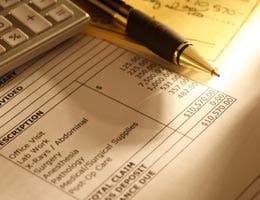 High medical bills are the leading cause of bankruptcy filings among seniors and those under age 65. But typically, those bills, which are classified as unsecured debt, are discharged in full at the conclusion of a Chapter 7 bankruptcy. But if the senior is not eligible for a liquidation bankruptcy, or they choose a Chapter 13 repayment plan, those bills may not go away.
"In a Chapter 13 case, depending on the net monthly income and the amount of secured versus unsecured debts, a debtor may be required to pay a portion of the medical bills and other unsecured debt," says Gallagher.
It's also possible — though rare — that the senior might have medical bills that are considered secured debt. "In some rare instances after a medical provider has obtained a judgment against a debtor, the debt would be considered a secured debt, which means that the provider has a judicial lien against all of the debtor's property."
« Back to Retirement Realities.
Is bankruptcy worth it for seniors?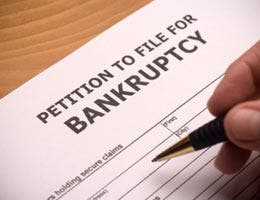 At its core, bankruptcy is about providing the debtor with a fresh start. Debts are forgiven and the debtor is allowed breathing room to get back on track. But with seniors, bankruptcy raises some unique questions, says John Mlnarik, an attorney in Santa Clara, Calif.
"Anyone who files for bankruptcy should have something to protect, whether it is income, an asset or interest in some other exempt property," Mlnarik says. "An individual who is 'judgment proof' does not need to file for bankruptcy, so long as they are relatively certain they will remain that way for the remainder of their life (not get a new job, inherit anything or win the lottery). Seniors simply can determine with a greater amount of certainty that they will remain judgment-proof. And creditors, because of a person's age, are more likely to believe them."
Whether filing for bankruptcy protection is worth it for a senior varies with each individual case. Seniors with assets to protect can expect to pay around $1,500 for legal help, says Powell. And even when the filer doesn't have much in the way of assets, some seniors file simply to put an end to calls from creditors.
« Back to Retirement Realities.
Retirement resources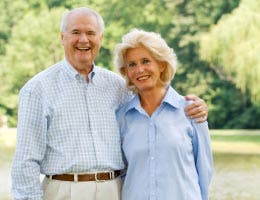 An ounce of prevention is worth a pound of cure, especially when it comes to avoiding debt in retirement.
« Back to Retirement Realities.