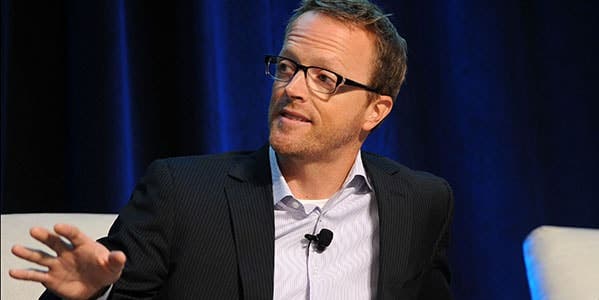 Borrowing from Lending Club has just become more expensive.
The embattled personal loan outfit raised interest rates Tuesday for nearly all borrowers in an effort to "boost the attractiveness of the asset to investors," the company said in a filing with the U.S. Securities and Exchange Commission.
The average cost of a loan across the company's platform increased by more than half a percentage point, but borrowers seen as higher risk will face bigger rate hikes.
Lending Club interest rate increases

| Lending Club rating | Old average rate | New rate | Difference |
| --- | --- | --- | --- |
| A | 6.70% | 7.13% | 0.43 percentage points |
| B | 9.95% | 10.34% | 0.39 percentage points |
| C | 13.57% | 13.97% | 0.4 percentage points |
| D | 17.92% | 18.81% | 0.89 percentage points |
| E | 22.90% | 24.07% | 1.17 percentage points |
| F | 25.70% | 26.62% | 0.92 percentage points |
| G | 29.25% | 29.25% | 0 |
San Francisco-based Lending Club is the 2nd online lender to raise rates in the last several weeks. Prosper Marketplace increased rates on average by 0.29 percentage points late last month.
RATE SEARCH: Let Bankrate.com help you find the best personal loan rates today.
The move comes about a month after Lending Club's CEO resigned over the sale of $22 million in loans in which the company had falsified some documentation, making already wary investors all-the-more skeptical.
In its SEC filing, Lending Club outlined the rationale for increasing rates:
"In the operation of our marketplace, interest rates may change based on a variety of factors including: current and projected credit performance, balance between supply and demand, macroeconomic indicators and expectations, underlying federal funds rates and the competitive environment.

"Over the past several months, in response to a variety of these dynamics, platform rates were updated several times. Lending Club sees continuous adjustment as a sign of a healthy marketplace that efficiently balances supply and demand."
Credit standards tightening
The company also announced it was restricting the amount of debt potential borrowers could carry, relative to their income. The debt-to-income ratio excluding a mortgage and the personal loan was reduced to 35% from 40% for most borrowers. (Lending Club also offers "custom" personal loans that may not include the same requirements.)
Your debt-to-income ratio is your monthly debt payments divided by your gross monthly income.
Lending Club said in its filing it expected the new restriction would primarily impact the riskiest borrowers, those in Grades E through G.
As a result, the company expects to issue about 5% fewer loans.
The company says would-be borrowers must also have:
A minimum 660 FICO score.
At least 2 revolving credit accounts.
5 or fewer credit inquiries in the last 6 months.
A minimum credit history of 36 months.