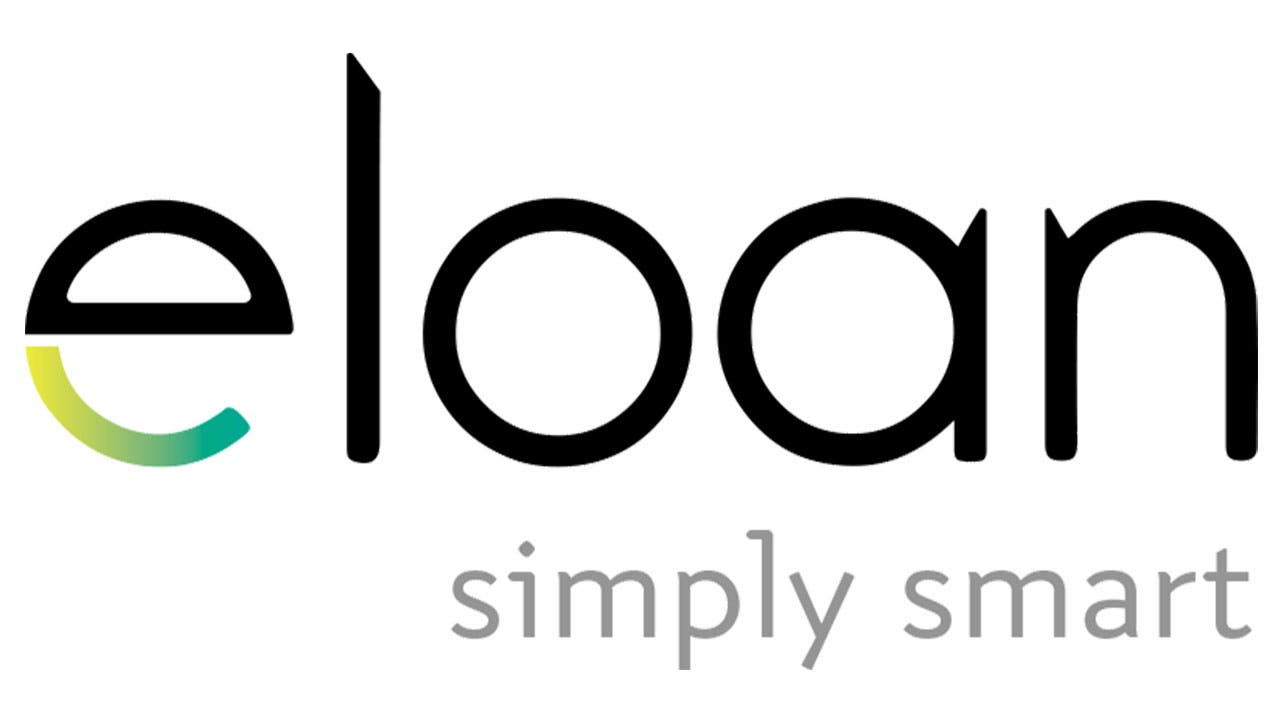 If you're looking to get a personal loan fast and want a fully online experience, Eloan can give you what you need. The lender, an online division of Banco Popular de Puerto Rico, offers fixed-rate personal loans of up to $35,000 to borrowers with fair to excellent credit in 49 states.
The lender also charges no origination fee, making it a good choice compared with similar lenders that charge up to 8 percent of your loan amount upfront.
Is an Eloan personal loan right for you?
You can get a rate quote with Eloan without a hard credit check. But before you officially apply, it's important to know whether it's right for you. Consider an Eloan personal loan if you:
Have fair credit or better — although, having excellent credit will give you the best chance of getting approved
You need a loan quickly — the lender disburses loan funds as soon as one business day after your application is approved
You want to avoid loan fees
Get pre-qualified
Answer a few questions to see which personal loans you pre-qualify for. The process is quick and easy, and it will not impact your credit score.
Lending terms
Eloan offers fixed-interest rate personal loans ranging from $1,000 to $35,000, and repayment terms include 18 months to 60 months. Loans are available in 49 states, excluding Massachusetts.
The lender offers interest rates ranging from 5.49 percent to 35.99 percent, which can vary based on your creditworthiness, loan amount and repayment term. Unlike with some other personal lenders, there is no interest rate discount if you set up automatic payments.
Eloan doesn't disclose a minimum credit score publicly but shows credit score ranges between "fair" and "excellent" credit on its website. According to FICO, a fair credit score starts at 580. In addition to your credit score, Eloan will also review your credit experience, debt-to-income ratio and repayment history.
The lender doesn't allow co-signers, so if you don't qualify on your own, you may need to try with a different lender.
Depending on when your application gets approved, you could get your loan funds as soon as the next business day.
Here's how Eloan compares with a similar lender, Upstart:
| | Eloan | Upstart |
| --- | --- | --- |
| Loan amounts | $1,000 to $35,000 | $1,000 to $50,000 |
| APR range | 5.49% to 35.99% | 7.46% to 35.99% |
| Origination fee | None | 0% to 8% |
| Minimum credit score | N/A | 620 |
| Time to funding | As soon as the next business day | As soon as the next day |
| Soft credit check with application? | Yes | Yes |
Fees and penalties
Eloan doesn't charge an origination fee or a prepayment penalty if you choose to pay off your loan early. There's also no application fee or other hidden fees. The lender doesn't disclose a late fee to the public, but you can review yours in your contract after you get approved.
With no fees to get the loan, you can save a lot of money upfront. Many lenders that offer similar terms charge origination fees ranging from 1 percent to 8 percent.
How to apply
Eloan's application process is completely online. To start the process, you'll provide some basic information, including your:
Name
Address
Housing status and payment
Income information
Date of birth
Phone number and email address
Social Security number
Desired amount and loan purpose
You'll also create a password for an account with Eloan. When you submit your information to check your rate, the lender does a soft credit check, which won't impact your credit score.
If you're pre-qualified based on the check, you'll see a set of loan offers with different repayment terms and monthly payments. Once you accept an offer and submit your application, Eloan will run a hard credit check, which can impact your credit score negatively.
Before you complete the process, though, take some time to compare the offers Eloan gives you with other personal loan rates from top lenders.
What to do if you're turned down
If you can't get prequalified with Eloan or you get denied after the lender runs a hard credit check, reach out to the lender to understand the reason for the denial. If your credit score is too low, you might consider checking with your local credit union or another online lender that may have less stringent requirements.
OneMain Financial, for instance, doesn't have a minimum credit score requirement, and Avant has a set minimum credit score of 580. If possible, try to work with lenders that have a prequalification process, which can prevent you from an unnecessary hard credit check if your credit score isn't high enough.
Get pre-qualified
Answer a few questions to see which personal loans you pre-qualify for. The process is quick and easy, and it will not impact your credit score.
A brief history of Eloan
Eloan was launched in 1997 and became an online division of Banco Popular de Puerto Rico in 2016. Eloan makes the lending experience simpler for borrowers by making it entirely online. It also provides savings in the form of skipping certain fees that are common among similar online lenders.
How Bankrate Rates Eloan
| Overall Score | 3.7 |
| --- | --- |
| Availability | 3.9 |
| Affordability | 4.3 |
| Customer Experience | 2.3 |
Editorial disclosure: All reviews are prepared by Bankrate.com staff. Opinions expressed therein are solely those of the reviewer and have not been reviewed or approved by any advertiser. The information, including rates and fees, presented in the review is accurate as of the date of the review. Check the data at the top of this page and the lender's website for the most current information.