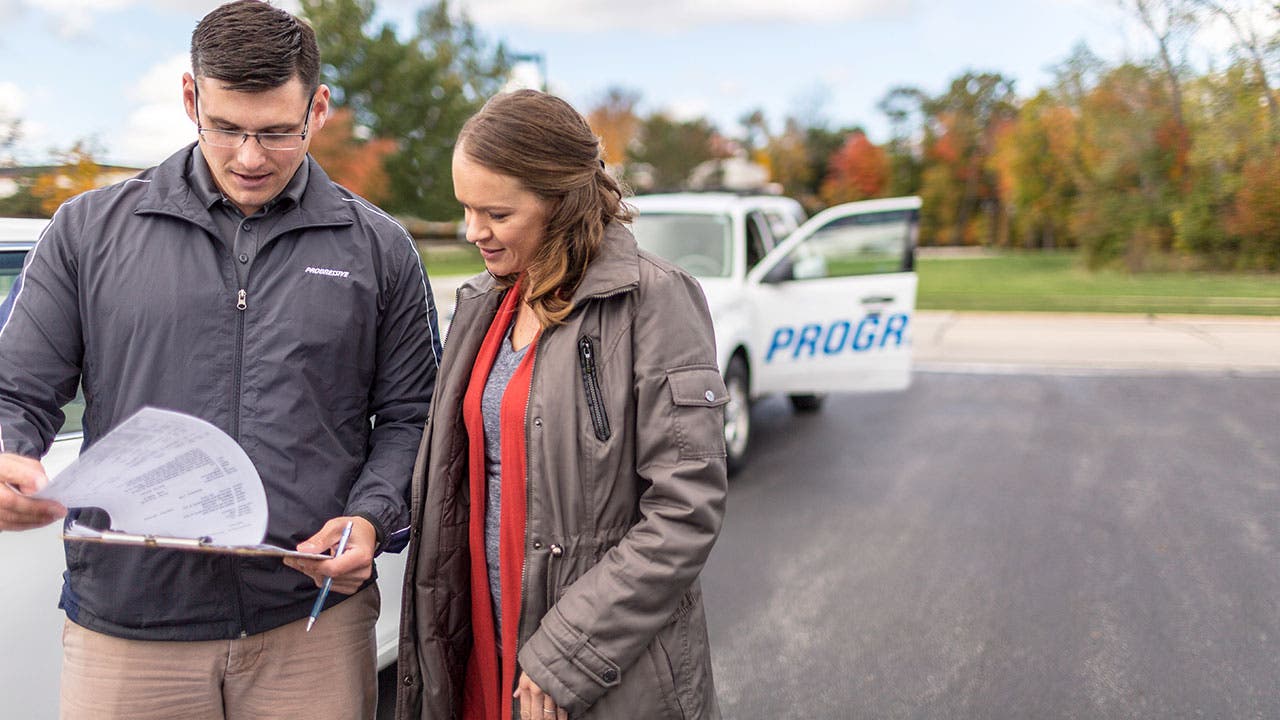 Progressive Insurance is the third-largest auto insurer in the United States, in part due to their strong online presence. Customers can apply for a Progressive quote, file Progressive claims and price shop on the website or app. If you're in the market for insurance, and like to control the quote process, check out Progressive.
Progressive car insurance coverage options and discounts
Progressive offers a variety of car insurance policies, as well as discounts, and it's easy to request Progressive quotes online. If you're shopping for car insurance, it's worth it to check them out. Customers can choose from the following options when buying Progressive car insurance:
Rideshare insurance
Liability insurance
Uninsured motorist insurance for bodily and property payments
Personal injury protection insurance
Medical payments
Loan/lease payoff
In addition to standard car insurance coverage, Progressive also offers these services:
Accident forgiveness
New car replacement
Roadside assistance
Rental car reimbursement
Deductible savings bank
While not all discounts will apply to every driver, ask if you qualify for any of these standard discounts when requesting your Progressive quote:
Safe driver discount
Defensive driver discount
Family plan discount
Multi-policy discount
Student discount
Distant student
Teen driver
Multi-car discount
Continuous insurance
Snapshot
Homeowner
Online quote and sign online
Paperless billing
Pay in full
Auto-pay discount
Progressive home and renters insurance coverage options and discounts
Most insurance companies offer a discount for having multiple policies with them. So while you're shopping for auto insurance, why not look at Progressive's homeowners and renters insurance? Their homeowners insurance covers the following:
Repair/rebuild home and other structures
Temporary living expenses
Injuries and lawsuits
Personal possessions
Progressive also has an online tool, the HomeQuote Explorer, which allows you to compare rates and coverage from multiple carriers. When considering your Progressive quote, don't forget about all their discounts. Homeowners can qualify for these reductions:
Buying a new home
New home construction
Alarm systems and other safety features
Getting your Progressive insurance quote 10 days before the policy goes into effect
Pay in full
Renters insurance protects apartment-dwellers from damage to their belongings. Many buildings require proof of renters insurance before you move in. Here is the coverage available with a Progressive renters insurance policy:
Personal property liability
Temporary living expenses
Medical payments
Water back-up
Personal injury
Progressive offers policyholders several discounts on their Progressive renters insurance policies, including:
Multi-policy discount
Quote in advance
Email document delivery
Pay in full
Secured/gated community
Single deductible benefit
Progressive ratings, reviews, customer satisfaction and complaints
The J.D. Power 2018 U.S. Auto Claims Satisfaction Study ranked Progressive with a 849 out of 1,000, slightly lower than the industry average of 861.
Reasons why Progressive is a great option
Progressive insurance offers a Name your Price tool, giving customers more flexibility to only pay for the coverage they'll need. Customers input what they'd like to pay for their insurance, and the tool shows the coverage available at those rates.
Another great coverage option from Progressive is the Accident Forgiveness program. If you qualify, Progressive won't raise your rate after an accident, even if the accident was your fault. These benefits can vary by state but can help protect your rate after one at-fault accident.
Additional policies offered by Progressive
In addition to home and car insurance, Progressive also offers:
Boat insurance
ATV insurance
Classic car
Golf cart
Motorcycle
RV/Trailer
Segway
Snowmobile
Condo
Homeshare
Mobile Home
Life insurance
Frequently asked questions
What do I need to get a quote from Progressive?
To get a Progressive quote, input your ZIP code online and answer a few questions about your driving history and vehicle.
How do I file a claim with Progressive?
Progressive claims are easy to file. You can log into your account and file a claim yourself, file a claim through their app or you can call 1-800-776-4737 to have an agent help you with your claim.
How long does a claim from Progressive car insurance take to be resolved?
After filing your claim, a Progressive claims representative generally by the end of the business day. They'll answer any of your questions. The claims process can include getting an estimate for repairs, repair service and a rental car. Log into your Progressive online account at any time to check the status of your claim.