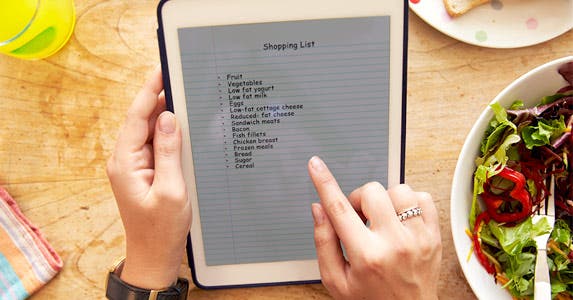 Shop with a list
Editor's note: Each week, 1 of Bankrate's personal finance reporters is reporting on a new way to save and chronicling the savings journey. This week, I investigated how much money I could save by shopping with a list. See what happened.
Back in November, as I was putting together a few Black Friday stories for Bankrate, I stumbled across a great piece of advice for curbing holiday spending: Shop only with a list.
This strategy was suggested primarily as a means to prevent getting duped into buying a deal that may, in fact, not be one.
Retailers do lots of things to get in-store shoppers to open their wallets a little wider. But you can't fall for a bogus BOGO (buy 1, get 1) if the cashmere sweaters in question aren't inked on paper.
This strategy has helped me — and others — save year-round in a variety of ways. For starters, it is a great way to curb impulse spending.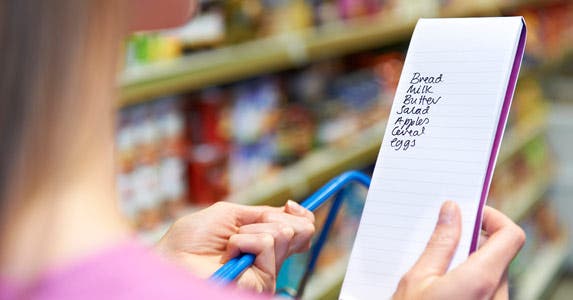 No time to stop and shop
For instance, when grocery shopping, "I go through the list versus going up and down the aisles, which is what people often do," says Leah Ingram, founder of SuddenlyFrugal.com. By using this approach, you avoid getting suckered by sales tricks, like the " golden horseshoe" layout.
Plus, generally, "it gets me out of the store faster," Ingram says.
The tactic also gives you time to comparison shop or look for discounts.
"If I've done my homework properly, because I know ahead of time what I want to buy, I (have) looked through the store circulars to pull any coupons," Ingram says.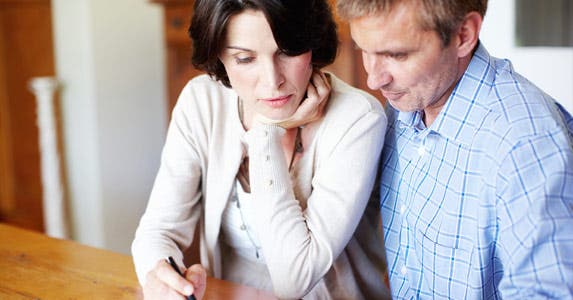 Budgeting building blocks
Beyond these cent savers, shopping off of a list provides a great framework for your annual budget.
"It gives you a sense of what you're spending money on," says Abigail Sussman, an assistant professor at the University of Chicago who specializes in consumer spending behavior. By making a list, you can tally the annual costs of the items you frequently buy — and then make decisions about where to cut back.
"If you create a list of items that you purchase, and you purchase the same amount of times each week, you know how much you spend," Sussman says.
Sticking to this plan also forces you to carefully weigh any "off-list" purchases you make and identify any pricey items that may be sneaking into your shopping carts.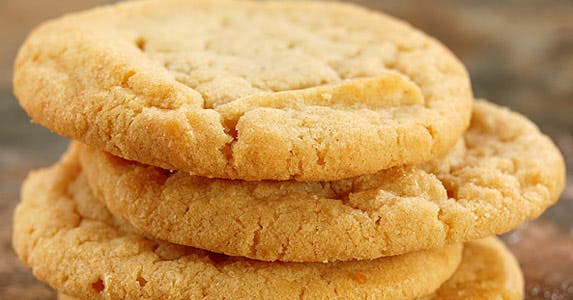 Testing the theory
My boyfriend and I generally work off the same list every time we hit the grocery store: tuna, bread, seltzer water, yogurt, pasta, tomato sauce and chicken. During a recent trip, however, we decided to go off-list and get a package of store-made sugar cookies.
Because the cookies were off-list, we debated whether to make the purchase. Ultimately, we decided that the price point (around $2.40 for approximately 16 cookies) was right. And, indeed, it was: For 1 week, those cookies proved to be a cheap, albeit unhealthy, addition to our food pantry.
I considered adding the cookies to our weekly shopping list. The annual cost of $124.80 seemed like a reasonable price to pay, given we're both avid jiujitsu players often in need of a quick sugar fix.
But the next time we went to the store, the cookies had nearly doubled in price — an increase I wouldn't have noticed had I not been paying attention to our off-list purchases and simply been throwing items into the cart.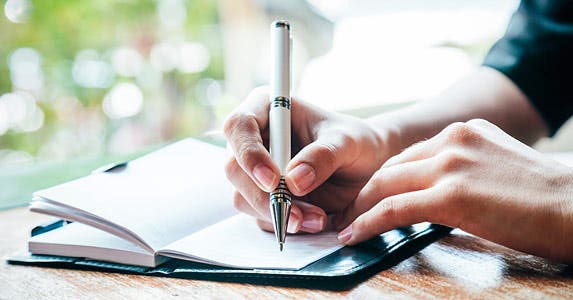 Other tricks and tips
"In aggregate, each of these random things adds up," Sussman says. To avoid consistently going off-list, she suggests keeping shopping trips short and shying away from buying groceries while hungry.
"There's a certain amount of self-control involved," she says.
Ingram suggests pre-shopping for items online so that when you do hit the stores you're "educated about the price" of the products on or off your list.
Of course, if you don't want to write things down before you shop, you can always identify some budget breakers by writing everything you purchased once you get home from the store.
Keeping a weekly spend journal will similarly help you identify areas in which you're overspending. Just remember to wisely redirect any funds you save. Pay down existing debts, invest in a small savings account and set up a direct deposit of funds from your paycheck into your emergency savings each week.
Good luck!