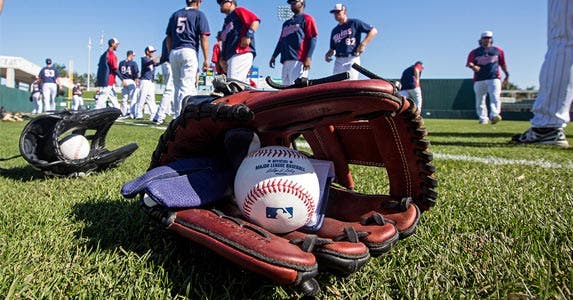 Keep costs down on spring training travel
It's time to play ball! If you're a baseball fan, you'll want to put away that wool winter hat and get out that ball cap with your favorite team's logo because spring training season has arrived.
Whether your major league team of choice plays in the Grapefruit League in Florida or in the Cactus League in Arizona, games run through the month of March, and many of the teams still have tickets available.
Right off the bat: Know that these baseball matchups are already cheaper than many seating sections at a regular season game, but you can cut costs even more and maybe use that savings to tack an extra day or 2 onto your trip.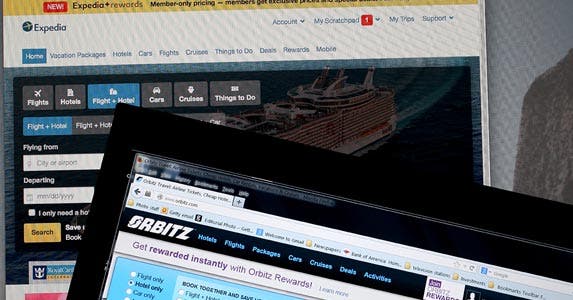 Watch for the best airfares
Joe Raedle/Getty Images
Use a travel website that aggregates airfares for the major airlines, such as Orbitz, Expedia, Hotwire, CheapTickets and others, to get the best price.
And if you see a good price on a route, book it, says Maria Katime, spokeswoman for Kayak.com, a travel search site.
"You also might want to set up flight alert when you decide on your destination; then you can sit back and wait for the available fares to come to you," Katime says.
A handy tool is Kayak.com's flight price alert. You set it and forget it. Once there's a change in the price for your flight, you'll receive either an email or notification through the Kayak.com app, alerting you of the change.
Sarah Gavin, senior editor at Expedia.com, suggests traveling during off-peak times. Generally Tuesdays, Wednesdays and Saturdays are the least expensive days to fly, she says.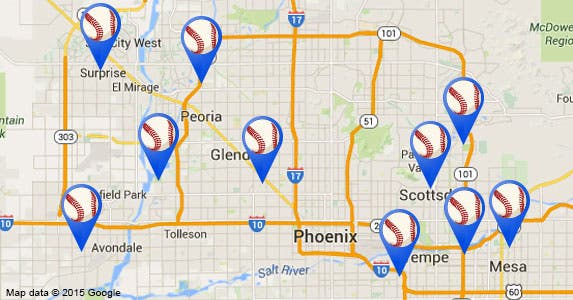 Find lodging away from resort towns
Although Florida and Arizona host 15 baseball teams apiece, the stadiums in Arizona are much closer together than the stadiums in Florida. The Arizona stadiums are only miles apart; you could easily hit a few of them on a dedicated, weeklong trip.
"Make Mesa, Arizona, your home base and you'll pay lodging rates that are 60% less costly than those in Scottsdale," says Michelle Streeter, spokeswoman for Visit Mesa.
If Florida is your destination, your best bet to see as many games as possible would be to stay in Clearwater and visit the stadiums closest to the state's west coast. Leroy Bridges, spokesman for Visit St. Pete/Clearwater, says if your hotel doesn't have to be on the beach, lodging costs will be more reasonable.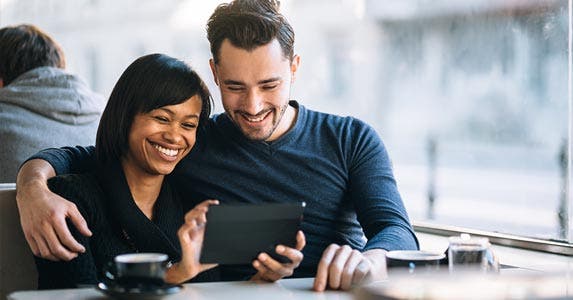 Scout around for package deals
© Peter Bernik/Shutterstock.com
Often, one price secures your lodging, rental car, game tickets, merchandise and sometimes a special dinner, all in a flat-rate bundle. You'll need to do your own comparison and decide whether you want everything in the package and whether the fee seems reasonable to you.
"I think packages are sold for their ease of travel and one-stop shopping. There is a certain clientele that sees that as the most convenient way to book and … I think there is perceived (to be) an inherent value versus a la carte travel shopping," Streeter says.
"There can be value in that there are no ticket surcharges, all taxes and gratuities are included and you'll not be surprised by extra costs at check-in, etc.," she adds.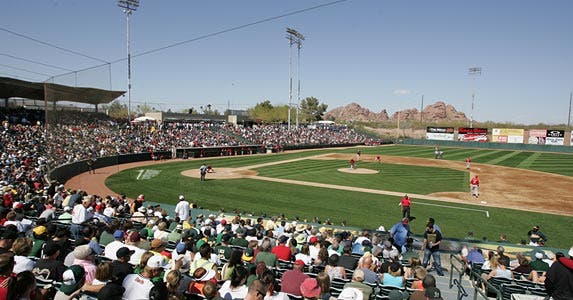 Buy tickets early
Michael Zagaris/Getty Images
In Florida, the baseball parks generally are smaller than in Arizona, so the seats sell out quicker, says Josh Pahigian, author of 10 books about baseball, including "Spring Training Handbook: A Comprehensive Guide to the Grapefruit and Cactus League Ballparks."
If you haven't ordered Florida tickets ahead, be prepared to haggle outside the stadium with a scalper or pay premium prices through a broker.
"You can fly by the seat of your pants in Arizona because seating is almost always available," says Pahigian. "Plus, you'll pay the same price for tickets through the teams' websites as you will on game day."
He cautions against buying season tickets, as that commits you to an entire month of games at the same stadium, and you'll pay face value.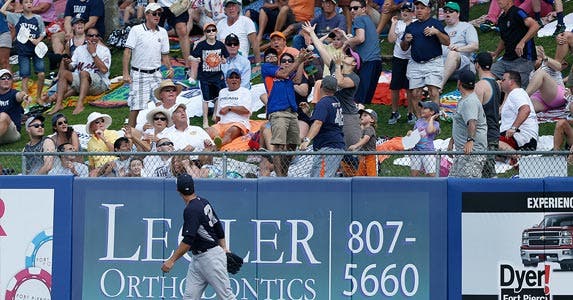 Sit on the grass
Joel Auerbach/Getty Images
Save on tickets by taking a blanket and sitting on the "berm" for Cactus League games, or on the lawn or berm for Grapefruit League games. These tickets run from around $5 to $35, depending on the location, whether you buy in advance and whether the game is played Monday through Thursday or on a weekend.
Streeter says at Sloan Park in Mesa, where the Chicago Cubs play, another option is a "party deck" that opened last year. A ticket there includes an elevated view, lots of shade and costs $14.
For $25 or $30, depending on the game, you can hang out at Frenchy's Tiki Pavilion in left field at Bright House Field in Clearwater where the Philadelphia Phillies play, Bridges says.
Your favorite team also may have standing-room tickets available.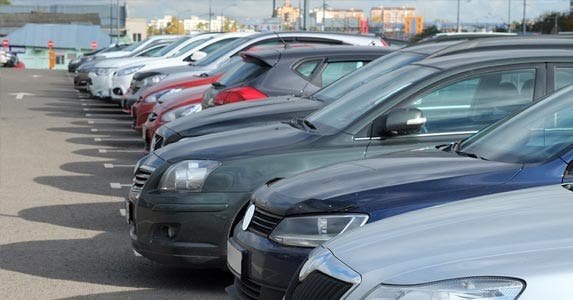 Save on parking
© Vereshchagin Dmitry/Shutterstock.com
When you're closest to the ballpark, you'll pay the most for parking. Finding alternatives will save you money.
Streeter says those going to the Cubs stadium can park for free in designated areas at the Mesa Riverview Shopping Center, with the shopping center's blessing, and behind nearby auto dealerships. General parking at the Cubs spring training park runs $5-$10, which can add up quickly if you plan to attend several games there.
The Phillies' Bright House Field has parking for $5 and $10, or you can ride the Clearwater Jolley Trolley from several stops on the beach to the field with an unlimited daily pass that costs $5 or a weekly pass for $25, Bridges says.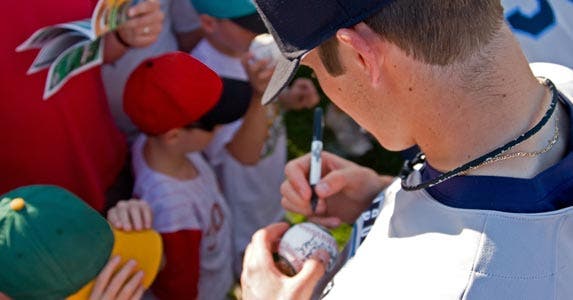 Get those autographs
© Chad McDermott/Shutterstock.com
OK, so obtaining a player's autograph is already free, but it's also an integral part of fandom at spring training.
Charlie Vascellaro, a freelance baseball and travel writer based in Baltimore, offers some inside tips on how to get those valuable autographs: Show up early for practices, which don't cost anything for the fan, and approach players when they are coming or leaving.
"Fewer people attend practices so you'll not wait in long lines, and you'll see what spring training is all about," Vascellaro says. "The most popular item to have signed is a baseball, so offer the player a blue ballpoint pen and the ball."
If you want a player to sign his photo, hand him a Sharpie pen because they like those the best, he says.