Institutions levy new bank fees
New federal banking rules are cracking down on overdraft bank fees and practices that have hit consumers hard in recent years. That's good news for consumers — unless you consider the resulting raft of new charges that banks have imposed to recoup some of that lost income, says Liz Pulliam Weston, author of "Your Credit Score."
"They're fiddling with maintenance fees, minimum balance fees and excess activity fees," she says. "Those add up, and it can be a very expensive part of your budget."
Maintenance fees can range from about $4 per month to more than $20. Other bank fees, such as overdraft fees, can cost $35 or more.
If you're savvy, though, you can still avoid bank fees and keep the free checking accounts and savings accounts you've always had. Here are eight key strategies to protect your money.
Know the rules of bank charges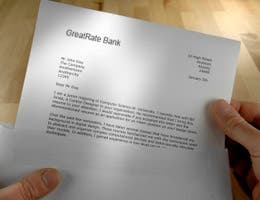 New regulations have changed what banks can and can't charge for. You'll receive notice about those fee changes, but you have to open the bank's letters that land in your mailbox. For example, you may receive a note from your bank that your previously free checking account has imposed new monthly fees if you don't maintain a minimum balance.
Read the notices sent by your bank so you aren't unpleasantly surprised. "You've got to be an educated consumer," says Kathleen Burns Kingsbury, author of "Creating Wealth from the Inside Out." "You have to take the initiative to understand your accounts."
Go online for lower fees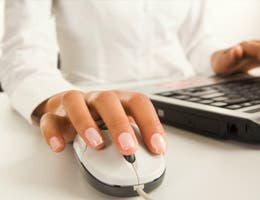 Brick-and-mortar banks can be great if you like to have face-to-face contact with your banker. But to save on bank fees, go online, says Ramit Sethi, a personal finance blogger and author of "I Will Teach You to Be Rich."
"Online banks are my favorite, because they're not trying to nickel and dime you for fee after fee," he says. Switch to an online bank and you can save on monthly maintenance fees on accounts.
Get a bank rep on the phone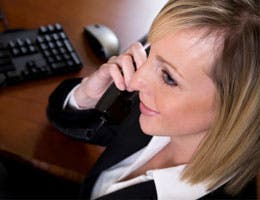 Navigating the legalese in most bank brochures and websites can be tough, but a phone call to one of its branches can help you understand how much they charge in bank fees and the parameters under which they make those charges.
"Most customer service reps at banks can call your account up, look at your pattern of banking and suggest the best account for you," says Weston. "Banks don't always do a good job explaining the fees on their websites, but if you can get someone on the phone who is willing to spend a little time with you, you can find an account that you can live with." 
Add services to reduce fees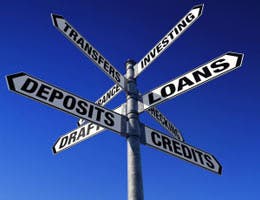 Most banks want you to use as many of their services as possible, and they'll give you free perks for doing so. Many of those services won't bring additional bank fees and can help you get the free checking account and savings account you want, says Weston.
"Things like direct deposit, online-only banking and paperless statements help banks," she says. "These are all things that can raise you just a bit in the hierarchy of profitable customers."
For example, Wells Fargo will waive its monthly account fee on its everyday checking account if you sign up for direct deposit; Citibank allows you to waive its monthly fee if you exceed a combined average balance among several accounts, from checking and savings to retirement.
Ask to get a bank fee waived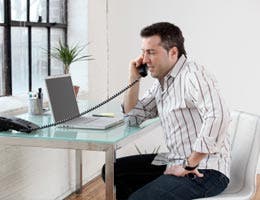 Good customers can often get bank fees eliminated if they ask politely and have a strong history with the bank.
"To a bank, you're worth hundreds and hundreds of dollars to them over a lifetime because they use your money to make more money," says Sethi. "They don't want to lose you over a $25 fee."
For example, if you realize that you've overdrawn your account for the first time in several years, a banker will likely be willing to drop the fee for you.
"Pick up the phone and tell them you got a fee and you'd like to have it removed," Sethi says. Be calm but persistent, and you can typically get at least one bank fee removed.
Change your checking account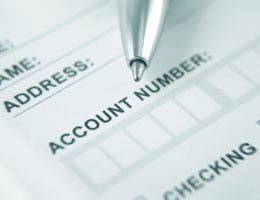 Some banks that offered free checking accounts are moving to paid, but if you can make do with fewer services or higher minimums, you might still be able to snare fee-free offerings.
"If your bank is now requiring you to have an extra $500 in your checking account rather than savings to get free checking, you should consider doing that if you can afford it. You're certainly not giving up very much in (savings account) interest earnings in this environment," Weston says.
Similarly, you may be willing to limit the number of transactions you make or turn down free checks to avoid monthly fees. "See if you can adapt your behavior to match what your bank wants," Weston says.
Try a credit union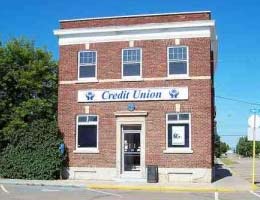 Credit unions are powerful banking alternatives when it comes to bank fees and they're available to millions, says Mary Wilson, a spokeswoman for Empower Federal Credit Union in Syracuse, N.Y.
"As financial cooperatives, credit unions are member-owned and operated," she says. "They are service-driven, rather than profit-driven. Any profits realized are returned to members in the form of better rates and services."
Many workplaces, churches and associations are linked to credit unions, and you can find one near you by visiting Findacreditunion.com.
Understand your bank's strengths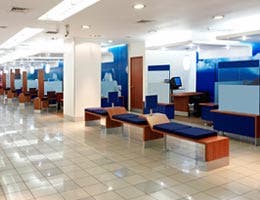 Banks might all seem the same, but different banks focus on different types of clients and set bank fees for their services accordingly, says Kingsbury. You may want to mix and match banks based on the rates and services they offer and fees they charge.
"If you want a free checking account or savings account, a local community bank is often a really good option," she says. "But if you want a business account, commercial account or an account where you can deal in different types of services, you'll want a larger commercial bank.
"You don't have to use one bank for all of its different services, and you can go to the bank that offers the services you need for the lowest price," Kingsbury says.