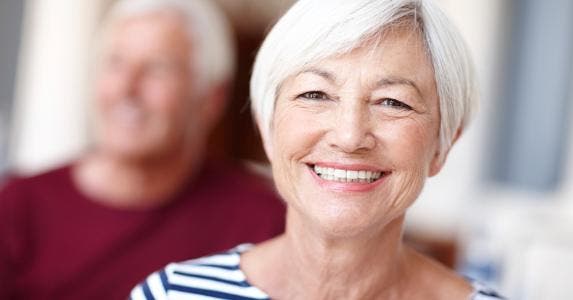 Dear Dr. Don,
My husband, who's 9 years older than me, has been overweight for the last 25 years. He has high cholesterol and high blood pressure. I have always been a health nut and a jock. At age 60, I am on no medication.
Since I can reasonably expect my husband to live until his mid-80s, I'm thinking of pulling my Social Security at 62. I have not paid into Social Security for 25 years and at 62 could only draw $625 a month. I could wait until age 64 and receive an extra $200 more each month. He currently gets about $1,100 a month in Social Security plus a teacher's pension that goes away when he dies.
My current plan is to start receiving my Social Security benefits at age 62 and continue consulting part-time so we can travel, and both volunteer as chaplains while he is still physically able. We own $340,000 in real estate and have $111,000 invested. And $150,000 of the $340,000 in real estate is the equity in our primary residence.
I also have a former spouse — we were married for 13 years — who has a 6-figure salary. He is 57 years old. I've set up a spreadsheet trying to figure this out. It appears taking Social Security benefits at age 62 is the best solution. What are your thoughts on the matter?
Thanks,
— Jeo Juggles
Dear Jeo,
I'm sorry to hear about your husband's health problems. That would seem to raise the question about his expected longevity, which has a variety of important implications regarding your future financial well-being. That's ultimately what this column is all about.
While I'm certainly pleased to hear that you are healthy and fit, I'm concerned about your "financial fitness." At issue here is "longevity risk" or the risk of outliving your income. It is particularly a concern since your husband's pension checks will stop at his death. At that time, you'll go from 3 checks — his pension, his Social Security and your Social Security — to just 1 check. The latter could be a survivors benefit based on your husband's work record. Or it could be a spousal or survivors benefit based on your ex-husband's work record.
Since you remarried, presumably before age 60, absent a divorce or your current husband's untimely demise, your ex-husband's Social Security work history won't have any impact on your Social Security benefits until after your current husband dies.
What about your Social Security pay?
Your focus in timing Social Security benefits should be about maximizing the amount of money you receive from the time you start receiving benefits until the time you become a widow, if you do. We assume at that point, you'd switch to a survivors benefit based on your current husband's work record or a spousal or survivors benefit based on your ex-husband's work record; whichever is higher.
You say that by your calculations, you'll get an extra $200 a month if you wait to file for benefits at age 64. But that doesn't quite add up, according to my contact at the Social Security Administration. Check with your local Social Security Office for confirmation of those numbers.
What if your husband lives until his 80s?
If your husband lives until age 82, you'd be ahead by somewhere between $1,000 and $5,000 in today's dollars by waiting until age 64 to file for benefits using the Social Security's estimate of $722 a month. The range reflects 1% to 3% interest rates used in finding the value in today's dollars. Using rates higher than 3% would suggest you claim benefits at age 62 versus 64. My guess is that $5,000 isn't enough of a difference to get you to delay taking benefits. Waiting until age 66 puts you ahead by $600 to $7,500 in today's dollars. That again assumes that your husband will live until age 82, using interest rates of between 1% and 3%. Using higher interest rates point to taking benefits at age 62 versus 66.
Thanks to Edward Lafferty, a spokesman for the Social Security Administration, for helping me with this reply.
Get more news, money-saving tips and expert advice by signing up for a free Bankrate newsletter.
Ask the adviser
To ask a question of Dr. Don, go to the "Ask the Experts" page and select one of these topics: "Financing a home," "Saving & Investing" or "Money." Read more Dr. Don columns for additional personal finance advice.
Bankrate's content, including the guidance of its advice-and-expert columns and this website, is intended only to assist you with financial decisions. The content is broad in scope and does not consider your personal financial situation. Bankrate recommends that you seek the advice of advisers who are fully aware of your individual circumstances before making any final decisions or implementing any financial strategy. Please remember that your use of this website is governed by Bankrate's Terms of Use.