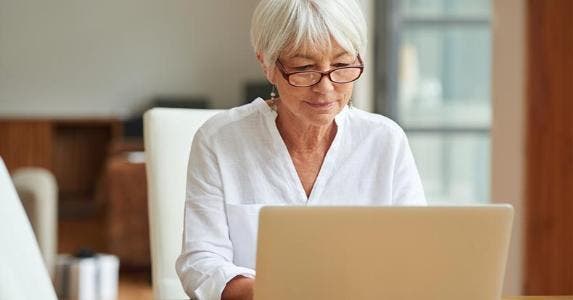 Dear Senior Living Adviser,
When a spouse dies toward the end of the month, do you receive his benefit for that month?
— Lucille Lament
Dear Lucille,
It's not clear whether you're grieving or just curious. I hope it's the latter, but if not, I'm sorry for your loss. The following is from the Social Security Administration's publication "How Social Security can help you when a family member dies":
"If the deceased was receiving Social Security benefits, you must return the benefit received for the month of death or any later months. For example, if the person dies in July, you must return the benefit paid in August. If benefits were paid by direct deposit, contact the bank or other financial institution. Request that any funds received for the month of death or later be returned to Social Security."
The benefits are paid in the month following the month for which they are due. That means that July's benefit is paid in August. The benefit received in July is the June benefit, so if he died in July, you wouldn't have to return the June benefit.
Eligible family members may be able to receive survivors benefits for the month in which the beneficiary died.
As a surviving spouse, you are eligible for a survivors benefit based on your spouse's work record. You didn't mention your age, but survivors benefits can start at age 60, or age 50 if you are disabled.
If the household was getting 2 benefit checks per month, you'll get only 1 monthly benefit payment going forward — either a survivors benefit based on his work record or a monthly retirement benefit based on your work record.
However, there is a one-time payment from Social Security of $255 that can be paid to the surviving spouse if he or she was living with the deceased or, if living apart, was receiving certain Social Security benefits on the deceased's record.
Ask the adviser
To ask a question of Dr. Don, go to the "Ask the Experts" page and select one of these topics: "Senior Living," "Financing a home," "Saving & Investing" or "Money." Read more Dr. Don columns for additional personal finance advice.
Bankrate's content, including the guidance of its advice-and-expert columns and this website, is intended only to assist you with financial decisions. The content is broad in scope and does not consider your personal financial situation. Bankrate recommends that you seek the advice of advisers who are fully aware of your individual circumstances before making any final decisions or implementing any financial strategy. Please remember that your use of this website is governed by Bankrate's Terms of Use.