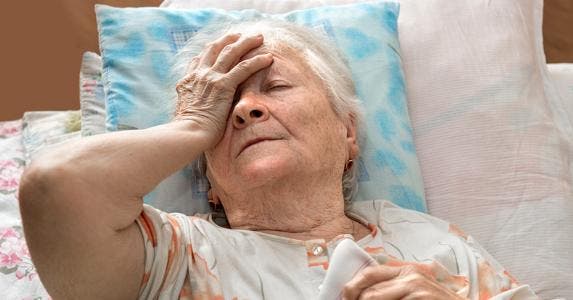 Dear Senior Living Adviser,
My mom is 84 and lives in North Carolina. She was recently severely injured, but the rehabilitation hospital where she is getting care has demonstrated that they will not take care of her unless we are on them every minute of the day. We believe if she has any possibility of recovering, her best chances are at home.
She has a $26,000 mortgage balance on a home worth about $150,000 and about $26,000 in an IRA. What assets will be subject to seizure if we try to move her from Medicare to Medicaid? We are not opposed to using all her assets to take care of her. That's what we all believe the house's first purpose is. Until her fall, she lived alone.
A sister and I have powers of attorney for Mom, but I'm in the foreign service, so basically I defer to my sister in these matters since she has to live with the consequences. We have four other brothers and sisters.
We are now investigating whether to refinance her house and use the equity to pay for in-home care or use a reverse mortgage. As I said, we have reconciled the loss of the house if she doesn't recover before we run out of funds, and the house will merely be seized by Medicaid if she goes into a nursing home anyway, so we've lost it either way.
The idea of a mortgage is merely to buy her the most time possible in her home before we have no alternatives. Her wish was to die in her home versus being in a nursing home, and even now in the rehab hospital, her only request is to let her go home.
From your perspective, which is the better course to pay for in-home care: do a reverse mortgage, or re-leverage the house and put the funds in an account? None of the kids is counting on any sort of inheritance, and we don't really need to bank on this anyway.
— Scott
Dear Scott,
My best advice is for the family to work with an elder law attorney with a practice in the state of North Carolina. The attorney will help you understand the steps needed for your mother to get in-home care for as long as is practicable. It may not require a loan against the property.
A Medicaid applicant is required to spend down eligible assets first before qualifying for Medicaid. According to the North Carolina Division of Medial Assistance, there are monthly income limits based on family size and limits on resources. Its website defines resources as cash, bank accounts, retirement accounts, stocks and bonds, the cash value of life insurance policies and other investments.
The equity a senior has in her home isn't counted toward Medicaid eligibility. Neither is the value of her car, home furnishings, clothing or jewelry.
The government isn't seizing anything. When a Medicaid recipient who received long-term care services dies, Medicaid seeks to recover certain expenses. There will be a claim filed against the estate. Under certain circumstances, estate recovery may not apply. Her local county Department of Social Services can provide more detailed information.
With all that said, a line of credit, either as a reverse mortgage or a home equity line of credit, is better than a cash-out first mortgage, because taking the cash out as a lump sum means the proceeds are sitting in savings and available for your mother to use for her care before she can qualify for Medicaid. She has to use her money first, spending down below the program limits before she can qualify for Medicaid.
A line of credit is untapped home equity, and the individual's home equity up to the limit set by the state isn't considered when applying for Medicaid.
Choosing between the two should be based on overall costs and whether she can qualify for a home equity line of credit based on her credit history and income. A reverse mortgage could be the more expensive option after she passes or moves into a long-term care facility and the loan comes due.
Ask the adviser
To ask a question of Dr. Don, go to the "Ask the Experts" page and select one of these topics: "Senior Living," "Financing a home," "Saving & Investing" or "Money." Read more Dr. Don columns for additional personal finance advice.
Bankrate's content, including the guidance of its advice-and-expert columns and this website, is intended only to assist you with financial decisions. The content is broad in scope and does not consider your personal financial situation. Bankrate recommends that you seek the advice of advisers who are fully aware of your individual circumstances before making any final decisions or implementing any financial strategy. Please remember that your use of this website is governed by Bankrate's Terms of Use.