5 cheap places to retire abroad
While many retirees gravitate to sunny destinations like Florida and Arizona, or states with low tax burdens like Wyoming and South Dakota, growing numbers of Americans are venturing beyond the U.S. borders for their later years.
They're discovering lots of low-cost countries eager to attract retirees from abroad and enjoy a boost to their economies.
We've uncovered five great destinations where older Americans can live easily on $2,000 a month, if not far less. Read on to learn about the affordability of housing, food and medical care in a few far-flung places you might want to consider for your retirement.
Need to start putting away money to retire on? A money market account is a great way to earn interest on your savings.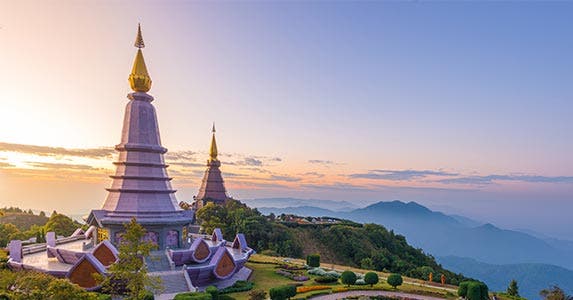 Chiang Mai, Thailand
Thanks to its weather and low cost of living, Thailand has been on retirees' radar for years, and Chiang Mai is cheap even by Thai standards.
"For under $2,000, I live like a king," says Barry, a Canadian who relocated to Chiang Mai in early 2009 and found a 1,200-square-foot condo he rented for a little more than $400 per month.
Groceries are no big concern, usually running about $50 per month. Restaurants cost about twice that at $100 per month — and Barry goes out to eat almost every day.
"There are Western-style restaurants, entertainment venues and social events," he says.
Chiang Mai has several modern hospitals. "I had an emergency spinal fusion two years ago at a cost of 280,000 baht (about $9,300 at the time)."
More routine medical issues are so inexpensive, Barry says, that he doesn't need insurance to cover them. "Going to a dentist for a checkup and cleaning is 500 baht," or about $17.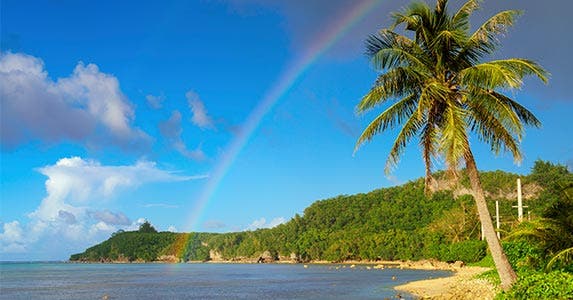 Guam
EDWARD TIAN/Getty Images
Guam is an often-overlooked alternative for American retirees, despite its many pluses.
It's a U.S. territory, so English is spoken everywhere on the island, and its currency is the U.S. dollar.
Situated 3,700 miles southwest of Honolulu, Guam is a lower-cost alternative to Hawaii — while sharing the same Pacific climate. Renting an average furnished studio apartment in Guam costs $733, versus $1,295 in Honolulu, according to the international cost-comparison website Expatistan.
If you want to buy property on Guam, three-bedroom houses often sell for between $75,000 and $600,000.
Since the territory is small and remote, most items have to be imported, which means groceries can be relatively expensive.
Note that Guam also is uncomfortably close to North Korea, which has threatened to fire missiles at the island.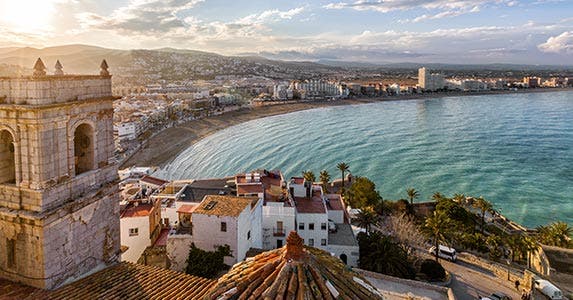 Valencia, Spain
Maylat/Shutterstock.com
Spain still hasn't recovered from the global financial crisis of a decade ago — which helps to make it affordable for U.S. retirees. Expatistan says you can get a typical furnished studio apartment for just $486.
Groceries sold in traditional open-air markets cost the same or less than supermarket prices in the U.S., while low property taxes keep the cost of living affordable for expats in Spain.
The nation offers free public health coverage, and prescription drugs are often a fraction of what Americans are accustomed to paying.
Valencia is a great option for retirees who want to spend their golden years traveling. Its airport offers direct flights to France, Germany, the United Kingdom, Morocco and Norway. Round-trip flights to European destinations can cost less than $300.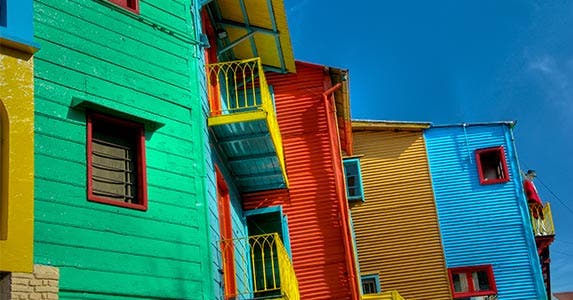 Buenos Aires, Argentina
Daniel Korzeniewski/Shutterstock.com
Although Buenos Aires is pricier than most parts of South America, Argentina's capital is still a bargain compared to most American cities.
According to Numbeo, a site that collects user-contributed data about cities and countries, you can rent a one-bedroom apartment in the center of Buenos Aires for less than $500 per month. Internet, cable and electricity combined cost less than $150 per month.
The city's extensive subway system and buses make transportation cheap: For a monthly pass, you pay about $l6.
Health care in Argentina is a bargain, thanks to the country's public health care system and surplus of doctors. The quality and affordability of Argentina's medical services have led to a booming medical tourism industry.
For most expats, the costliest part of Buenos Aires is dining in the city's European-style cafes, restaurants and night spots. Still, grabbing dinner for two at a neighborhood pub will cost you only about $37.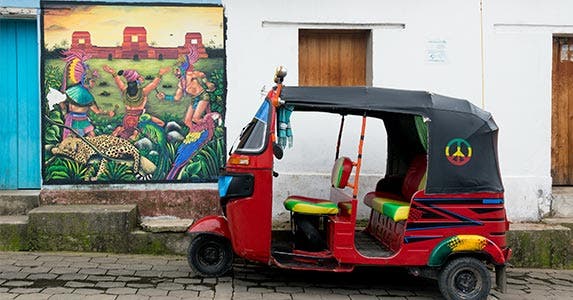 Lake Atitlan, Guatemala
Philip Mowbray/Shutterstock.com
Lake Atitlan is about 75 miles from Guatemala City and is surrounded by volcanoes and villages where Mayan traditions still thrive. The area has perennial spring-like temperatures ranging from the 60s to the 80s.
Housing is cheap: Rent for a studio apartment with a lake view can cost only around $300 per month.
Other expenses remain extremely low in this retiree-friendly part of Guatemala. Numbeo estimates you can pay as little as $5 for an inexpensive meal at a restaurant, or two people might enjoy a three-course dinner for $22. Fresh fruits and vegetables cost about a third less in local markets than they do in the United States.
For those who require assisted living, a full-time personal nurse can be hired for $15 to $20 per day, says Andy Lee Graham, founder of HoboTraveler. "A maid is about $4 (to) $10 per day."
Find a financial adviser today to help you plan your retirement.