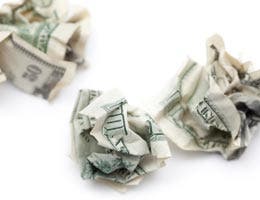 Get rid of those overdraft fees
In all the talk about the high cost of bank overdraft fees, one important point is often overlooked. Most banking customers don't pay any overdraft fees at all. Zero. Zilch. Nada.
A life without charges of $35 and up on your bank statement a half dozen times or more in one year might seem like nirvana if you've fallen into the habit of overdrafts. But it is indeed possible to avoid overdrafts and the resulting fees, according to Jean Ann Fox, director of financial services at the Consumer Federation of America in Washington, D.C.
"If you are one of the consumers who contributed to the $24 billion in overdraft fees paid last year, it would be worthwhile to carefully monitor all your transactions for a while to get that under control. If you're having trouble making it from payday to payday, you can't afford to be paying hundreds or thousands of dollars in overdraft or bounced check fees," she says.
If you're ready to ditch your overdrafts, here are some tips that should help you.
« Back to Financial Regulation.
Say 'no' to opt-in solicitations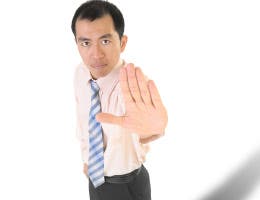 As of Aug. 15, 2010, banks must get a customer's explicit consent, often called an "opt in," to charge overdraft fees on single debit card purchases or withdrawals from ATMs.
This explicit consent isn't required for checks, pre-authorized electronic payments or recurring debit card charges. In those cases, the bank can decide whether to cover the transaction, and if it chooses to do so, charge a fee for that service, according to Carol Kaplan, a spokeswoman for the American Bankers Association in Washington, D.C.
Yet, despite this bifurcated system in which consent is required for some overdrafts but not others, one thing is still certain. The easiest way to avoid overdraft charges is to not opt in to the service.
"Some people just shouldn't opt in (because) they are challenged in limiting their spending or spending within their means," says Todd Sandler, head of product strategy at ING Direct, an online bank in Wilmington, Del., that doesn't offer fee-based overdraft protection.
If you don't opt in to overdraft protection and your transaction is declined, you shouldn't be charged a fee.
"There is no cost in a debit or ATM transaction that is declined," Fox says.
« Back to Financial Regulation.
Keep an account cushion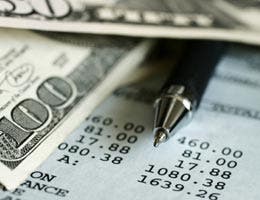 Most overdrafts occur due to relatively small sums, often $20 or less. That means you can avoid a lot of overdraft fees by keeping a cushion in your checking account at all times just in case a deposit is delayed or you make a mistake in your register.
"A hundred dollars would help," Fox says. "Two or three (hundred) is even better."
Banks offer customers multiple ways to track their checking account balances, Sandler says. Online banking, ATMs and automated telephone voice response systems are but three examples.
That information can be helpful, but you should still track your balance yourself because the bank's balance might not reflect all the payments you've made or scheduled.
"The online balance doesn't necessarily know that you have a pre-authorized mortgage payment due tomorrow," Fox says.
« Back to Financial Regulation.
Make manual payments, automatic deposits
The inability to opt out of overdraft protection on automatic payments is a good reason to keep withdrawals from your account on manual so you can authorize and track each payment.
"If pre-authorized routine payments are knocking you in the red, another way to handle that is to be the initiator of when each payment gets made," Fox says.
Automatic payments are especially risky if you forget to record them in your check register because each time a payment goes through unnoticed, you might not have enough money in your checking account to cover the next withdrawal.
The opposite is true for direct-deposited funds such as paychecks. These items typically are available immediately while paper checks usually are put on hold for a while. Direct deposits can help you ensure you always have enough money in your account to avoid overdrafts.
« Back to Financial Regulation.
Link to a backup account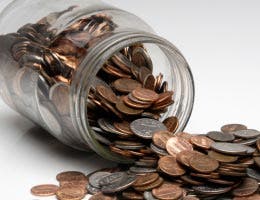 Another strategy is to link your checking account to a savings account, line of credit or credit card that you authorize the bank to tap to cover an overdraft. This approach is an option if you can qualify for a line of credit or credit card, or you have a cushion in your savings account.
But while a linked account should be less costly than an overdraft fee, it might not be free.
"Some banks charge a fee to transfer money from one account to another, and you might want to consider what interest rate is being offered on the line of credit," Kaplan says.
« Back to Financial Regulation.
Coordinate joint accounts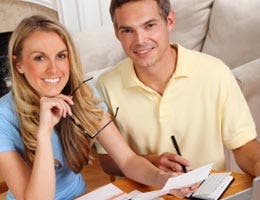 A joint checking account can be a land mine for overdraft fees if you and your co-account holder don't agree on spending priorities and neglect to keep each other informed about withdrawals. Some couples agree to preset spending limits or choose to stick with separate accounts to avoid conflict.
"You have to have great communication with the other person or you have to have a system where you are both recording your payments so the other person can see them," Kaplan says.
« Back to Financial Regulation.
Pay off overdrafts ASAP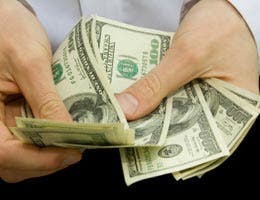 Finally, if you do overspend the balance of your checking account, try to cover the overdraft and fee as soon as possible. Many banks charge more fees if the overdraft isn't repaid within a few days, and most will cover both items off the top as soon as the next deposit comes into the account.
"A lot of banks charge multiple fees for the same overdraft, and the longer you leave your account in negative status, the more likely (it is) that other transactions are going to trigger fees," Fox says.
« Back to Financial Regulation.
Additional resources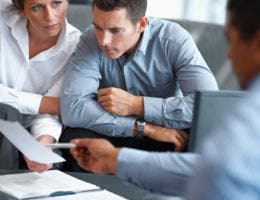 For more information on checking accounts, read these stories at Bankrate.com:
« Back to Financial Regulation.