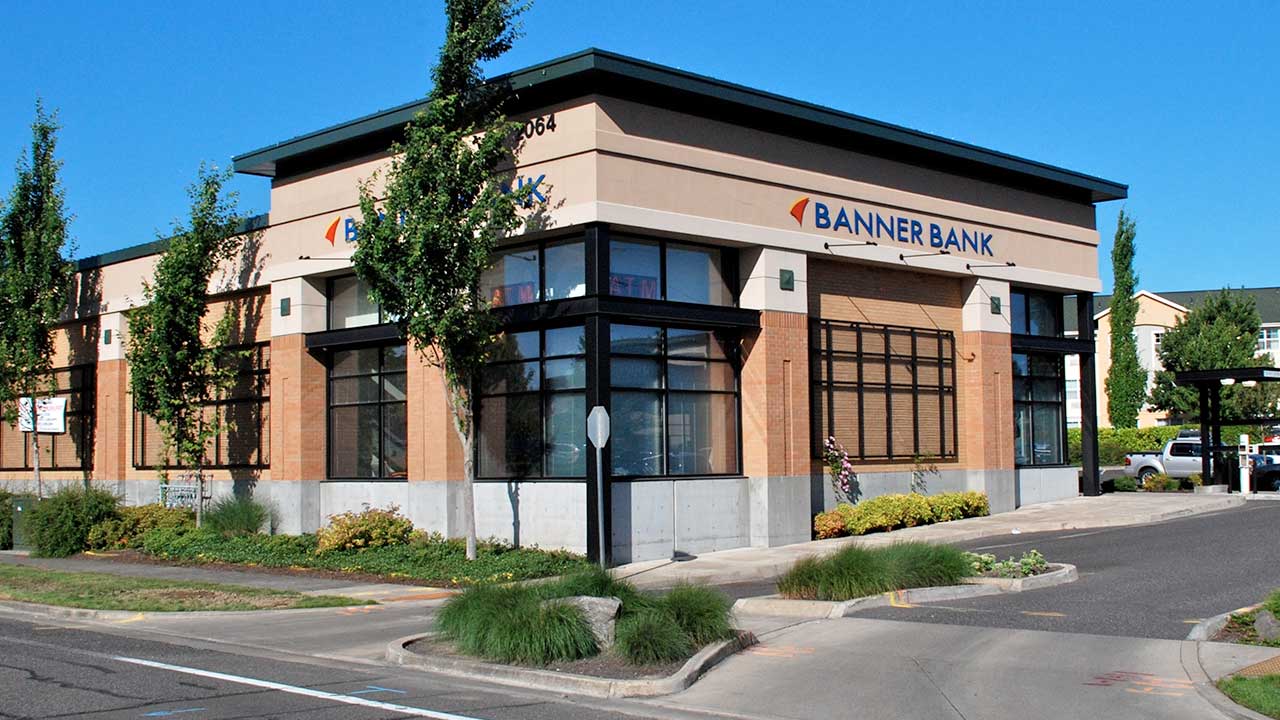 Regional banks are in an interesting spot.
Although they are substantially smaller than the largest banks in the country, regional banks often have the scale and budget to offer their customers similar experiences to the largest banks.
Bankrate.com partnered with MONEY to find financial institutions that offer both a free or cheap checking account and a savings account that pays a high interest rate or holds the line on fees. The institutions that offer the very best combination of accounts are the best banks in America.
These are our picks:
Best Regional Banks
Banner Bank
Banner Bank in Walla Walla, Washington, scored high points for breaking down the barriers to getting cash.
Its Connected Checking account gives customers unlimited free out-of-network U.S. ATM use, and Banner will refund charges imposed by other ATM operators. The checking account doesn't charge a monthly service fee. It pays no interest, either.
Its Connected Savings offers a 0.05 percent interest rate on balances above $25 and its $3 monthly service fee can be avoided in a variety of ways, including maintaining a minimum daily balance of $100 or with an automatic transfer of at least $25 from a Banner checking account.
Banner operates nearly 200 branches in five western states: California, Idaho, Oregon, Utah and Washington.
Old National Bank
With a 1 percent APY, Old National Bank's Savings Plus account promises the largest yield of any of the 62 regional banks we surveyed. The account doesn't carry a monthly service fee, but does require a $50 minimum deposit to open and to earn interest.
Old National, which is based in Evansville, Indiana, has nearly 200 branches in the Midwest.
It also offers its ONB Everyday Checking account. The account comes with a $6.95 monthly fee that can be avoided through a minimum daily balance of $750, $500 in monthly direct deposits or holding a total of $1,500 across accounts at the bank. The checking account pays no interest.
Northwest Bank
One of the benefits of Northwest Bank is that it is part of the Allpoint and Freedom ATM Alliance networks, which means its customers have free access to more than 55,000 ATMs worldwide. That's a major plus, given that the bank, based in Warren, Pennsylvania, only operates in New York, Ohio and Pennsylvania.
Its MyNorthwest Checking account has no monthly service fee, but has a $50 minimum deposit to open.
Northwest Bank's Statement Savings account requires a $100 balance to earn interest and pays 0.05 percent APY. But you'll face no monthly service fee.
OneWest Bank
OneWest Bank's Personal Checking account has a monthly fee, but it is an easily avoidable one. To get out of the $5 fee, you can opt for electronic statements, maintain a $1,000 monthly balance or have an account holder who is either a senior or a minor.
The bank's Green Savings account pays 0.30 percent APY.
The bank, which operates 70 branches in California, is the resurrected IndyMac Bank, which failed in 2008. OneWest is a division of CIT Group, which acquired the bank in 2015.
Zions Bank
Zions Bank's Internet Savings account pays 0.45 percent APY on balances of more than $1,000. The online-only account has no monthly service fee and and can be opened with $100.
Its Simple Checking account charges no monthly service fee and pays no interest.
The bank, based in Salt Lake City, operates 444 branches in 11 states.