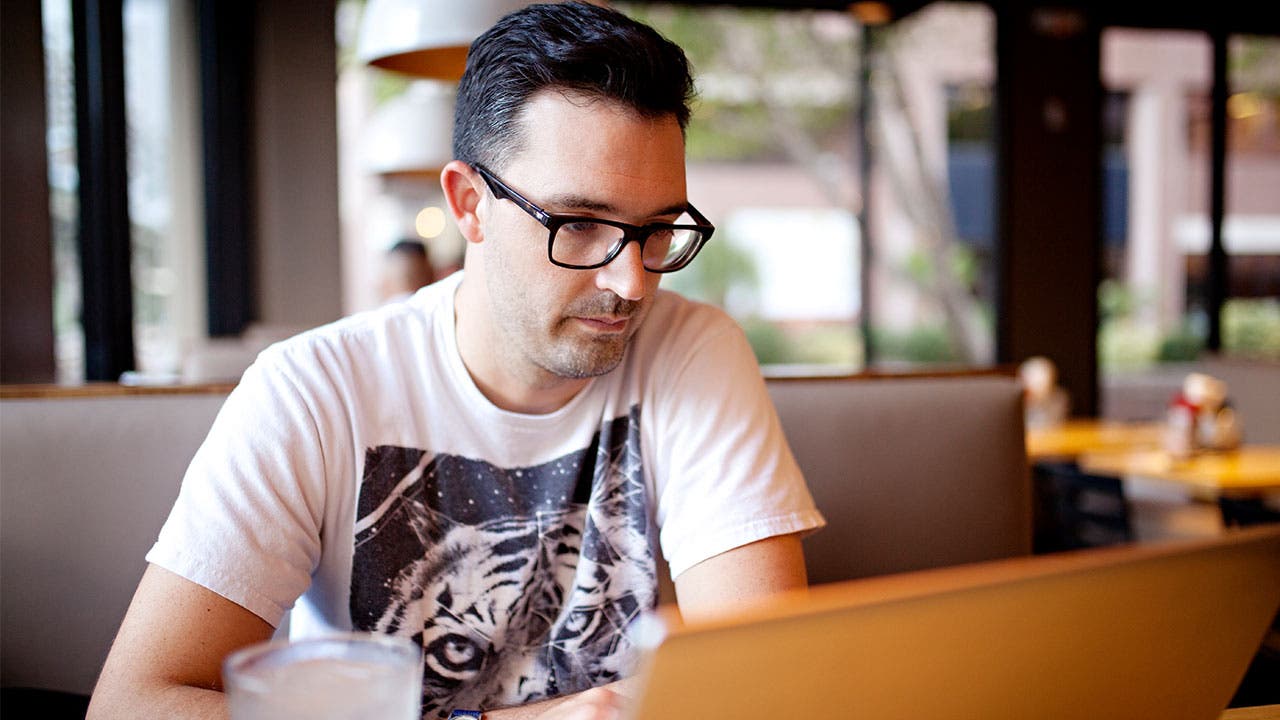 Study finds online lenders deliver fast processing times amid robust growth in market share.
A decade ago, your idea of a life-changing online purchase might have involved bidding on a vintage superhero lunchbox. E-commerce has matured, though, and maybe you have too. Today you might be among the growing number of consumers shopping online for a mortgage.
Between 2010 and 2016, the market share of U.S. mortgage lending held by technology-based lenders grew from 2% to 8%. During the same six-year period, online mortgage lenders saw total loan originations rise from $34 billion to $161 billion, an annual growth rate of 30%. Those figures are among the findings of a recent study by the National Bureau of Economic Research.  
What factors contributed to online lenders quadrupling their market share in six years? Other findings in The Role of Technology in Mortgage Lending suggest that convenience and efficiency played significant roles.
Innovation and annual growth
The study focuses on "FinTech" mortgage lenders, defined as lenders that offer a start-to-finish online application process. It found that these mortgage lenders:
Processed mortgage applications about 20% faster than other lenders
Reduced the average time for loan processing by about 10 days
Processed refinances almost 15 days faster
The researchers also found that online mortgage lenders were more likely to deliver the market interest rate and other optimal results on a refinance.
Examining potential downsides
The researchers anticipated the possibility of adverse effects and included certain factors in their methodology.
For one, they address the question of whether faster loan processing necessarily translates to less diligence in screening applications. Critics and skeptics have raised the issue in the past, most notably after Quicken Loans advertised its Rocket Mortgage app during Super Bowl 50.
However, the study's data found that online mortgages had default rates about 25% lower compared with traditional, brick-and-mortar lenders. "These results speak against a 'lax screening' hypothesis, and instead indicate that FinTech lending technologies may help attract and screen for less risky borrowers." Some experts argue that online innovations in mortgage lending aim to simplify and streamline rather than encourage shortcuts in underwriting.
How to shop for a mortgage online
It's easy to put the study's findings to the test with some online mortgage shopping. A search for "mortgages" or "mortgage loans" will turn up numerous results for national and local lenders.
Most websites will include search options to help you customize your search based on criteria including:
| Purchase | Refinance | Purchase or refinance |
| --- | --- | --- |
| Home price | Property value | Credit score |
| Down payment | Current loan balance | ZIP Code |
| | | Loan term (15-year, 30-year, etc.) |
| | | Fixed vs. adjustable interest rate |
You may also be asked to provide other details, such as whether you're a member of the military or a first-time homebuyer. The information you provide will help refine the number of products and offers you're presented once you click the Search/Compare/Shop button. If you've served in the military, for instance, you may be directed to a lender approved by the U.S. Department of Veterans Affairs.
Your shopping experience will vary depending on whether you use a site dedicated to a specific bank or lender or a marketplace site that lets you compare offers from a list of competitors.
In any case, when you compare the experience of submitting an application on your computer or mobile device vs. making an appointment with a loan officer and traveling to a physical location, the time-saving aspect of online mortgage shopping becomes clear.
What does the future hold?
It's important to remember that shopping for a mortgage online doesn't really equate with ordering a pizza through a mobile app. Qualifying applicants still have to interact with an actual loan officer as part of the loan approval process.
You should also consider that the human touch remains a vital element in important financial transactions, even as the world of consumers becomes more and more digitized.
Rising to claim an 8% share of the U.S. market doesn't mean that "FinTech" spells doom for brick-and-mortar lending institutions. (Many of them are increasing their online mortgage presence anyway.) It just means that the mortgage business is yet another industry where technology has increasingly made itself at home.