Zero Mortgage Review 2023
At Bankrate we strive to help you make smarter financial decisions. While we adhere to strict , this post may contain references to products from our partners. Here's an explanation for .
At a glance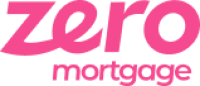 NMLS: 7872
State License: MC-5688
4.1
Rating: 4.1 stars out of 5
Bankrate Score
Loans offered
Conventional, jumbo, fixed-rate, adjustable-rate; rate-and-term and cash-out refinancing; investment property
Nationwide Availability
Available in all states except Alaska, Massachusetts, Nevada, New Jersey, New York, Vermont, Washington and Wyoming
Min. credit score required
620 for conventional loans
Pros and cons
Pros
Online application process
Speedy preapproval
No points or hidden fees
Cons
Doesn't offer government-insured loans like FHA, VA or USDA loans
Not available in all states
ZeroMortgage overview
Zero Mortgage, an affiliate of Interfirst Mortgage Company, is an online-only mortgage lender headquartered in Chicago. If you qualify, you could get a preapproval in as little as one day, and closings usually happen in 30 days to 45 days, according to the lender. Importantly, this lender doesn't charge points, application fees, lender fees or other hidden fees.
Zero Mortgage is good for
Borrowers looking for a totally online process with a quick preapproval
Breakdown of Zero Mortgage overall score
Affordability: A key benefit of working with this lender: It doesn't charge lender fees, including application or underwriting costs, or points.

Availability: Zero Mortgage works with borrowers in most states, but it doesn't offer VA, FHA or USDA loans, which have more flexible borrower requirements.

Borrower experience: As an online-only lender, Zero offers quick preapprovals and an all-digital experience.
Methodology
To determine a mortgage lender's Bankrate Score, Bankrate's editorial team rates lenders on a scale of one to five stars based on a variety of factors relating to the lender's products and services. Bankrate's partners compensate us, but our opinions are our own, and partner relationships do not influence our reviews. Here is our full methodology.
Affordability: 3/5
Zero Mortgage doesn't advertise current rates on its website, but you can start the process online to obtain a quote tailored to your situation (and without a credit check). You won't have to pay an application or underwriting fee with this lender, nor points to buy down your rate.
Availability: 5/5
Zero Mortgage offers conventional mortgages, both conforming and non-conforming for more expensive properties. It doesn't offer government-insured loans, however. The lender is licensed in most states but doesn't operate everywhere.
Borrower experience: 4.4/5
Zero Mortgage and its affiliated brands have originated $3 billion in loans to date. The lender is accredited by the Better Business Bureau and has an A rating from the organization, with overwhelmingly positive reviews from customers on the BBB website.
If you're interested in a loan with Zero, you can apply online, and the lender offers both preapprovals and prequalifications. It also offers email and phone support, and the convenience of e-signature on some documents.
Refinancing with Zero Mortgage
Zero Mortgage offers refinancing options, which you can apply for online. The lender doesn't advertise refinance rates directly on its website, but also doesn't charge fees on any of its loan products.
Alternatives to Zero Mortgage
ZeroMortgage consumer reviews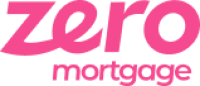 NMLS: 7872
State License: MC-5688
4.5
448 reviews
5 stars
4 stars
3 stars
2 stars
1 stars
91% of reviews would recommend this lender
7 of 7 rates honored
Review this lender
Write a review of your experience with ZeroMortgage.
of
7

reviews

The consumer reviews posted on Bankrate.com ("Bankrate") are individual, subjective opinions of reviewers, and not of Bankrate. Bankrate does not endorse any of the opinions expressed by reviewers or any responses to reviews.

To help serve you with relevant information the consumer reviews shown below are limited to only those that this advertiser has received during the past 12 months.
Written by
Jeff Ostrowski
Senior mortgage reporter
Jeff Ostrowski covers mortgages and the housing market. Before joining Bankrate in 2020, he wrote about real estate and the economy for the Palm Beach Post and the South Florida Business Journal.