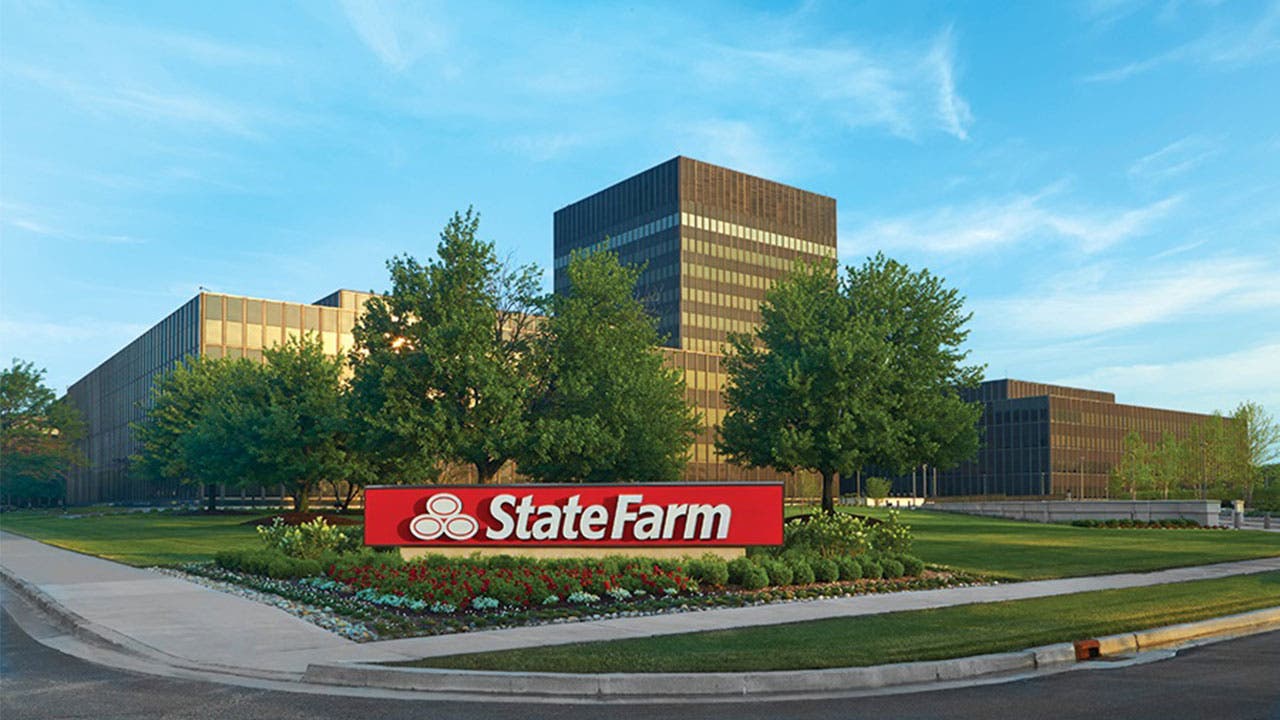 State Farm is the largest auto insurance and property and casualty insurance provider in the United States. It was founded in 1922 by a retired farmer named George Jacob "G.J." Mecherle, whose company offered car insurance for farmers.
State Farm later began serving the wider public and offering other insurance products, like life insurance. It now has about 18,000 agents nationwide.
The basics of State Farm auto insurance
State Farm received an above-average score in J.D. Power's 2018 U.S. Auto Claims Satisfaction Study, which was based on nearly 11,000 auto insurance customers who settled a claim in the six months before taking the survey. State Farm also received an AA rating from S&P Global Ratings for its strong claims-paying ability, according to its website. The insurer also has a 4.5-star rating from Consumer Affairs, based on nearly 800 ratings over the past year.
State Farm offers collision, comprehensive, liability coverage and much more. With State Farm, you can file a claim online and manage your claim at any time.
Pros of State Farm insurance
Here are some standout features if you're considering a State Farm auto insurance policy.
State Farm app: The State Farm app allows consumers to view their insurance card and policy information. So, if you get pulled over or are in a wreck, as long as your phone is with you, you will be able to access your insurance information. You can also get a quote, submit a claim online and view a claim status.
Rental car and travel expenses coverage: If you have comprehensive or collision insurance, this coverage will help you pay for meals, lodging and a rental car while your vehicle is in the repair shop because of an incident that occurs more than 50 miles from your home. The reimbursed amount caries based on your policy's limits.
Drive Safe & Save: This is a usage-based program that determines your discounts based on your mileage and safe driving measurements, like how fast you brake and accelerate. You get a 5 percent discount just for signing up, and you can save up to 30 percent on your car insurance through the program.
Steer Clear Safe Driver: This is a driver training safety course and is available online, through an agent or on an app. Participants can get up to a 15 percent discount for completing it, depending on the state. The program is aimed at drivers under 25 as well as drivers who have had no at-fault accidents or moving violations within the past three years.
Accident-Free Discount: If you go at least three continuous years without an at-fault accident, you get a discount. That's typically a better deal than accident forgiveness, which many people pay auto insurers for, so their insurance doesn't go up after an accident.
Cons of State Farm auto insurance
Here are some of the drawbacks of State Farm auto insurance.
Not as many discounts as some insurers: While State Farm offers many auto insurance discounts, some other insurers offer more. For example, both Liberty Mutual and Progressive offer more ways to save on your policy. Still, State Farm's list of discounts is mostly standard industry-wide, so unless discounts are the most important factor for you, it's not a critical drawback.
Other insurance coverage available from State Farm
State Farm doesn't just offer auto insurance. For example, you can get a State Farm life insurance policy that lasts 10, 20 or 30 years, and you can renew them all the way up to 95. The coverage amounts begin at $100,000.
Here's a rundown of some of the different types of insurance State Farm offers:
Car insurance
Motorcycle insurance
Boat insurance
Off-road vehicle insurance
Motorhome insurance
Homeowners insurance
Condo insurance
Renters insurance
Manufactured home insurance
Farm or ranch insurance
Pet medical insurance
Rideshare insurance
Life insurance
Health insurance
Disability insurance
Small business insurance