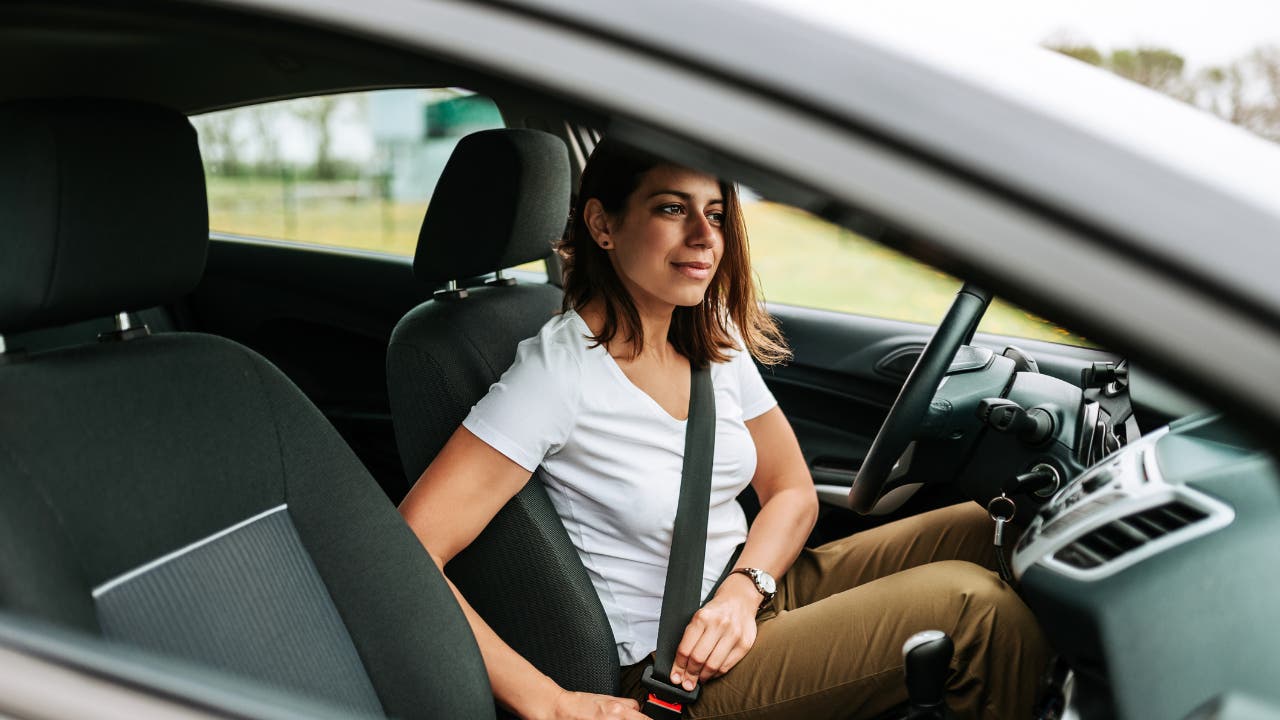 State Farm's Drive Safe and Save program is an optional discount program and a simple way to save money. The safer you drive, the more you could save. State Farm discounts your policy immediately upon signing up by approximately 5%. The company then uses technology to track your driving style. The safer you drive, the more your State Farm discounts could increase. Savings can range anywhere from 5%-30%.
How can you get Drive Safe and Save State Farm Discounts?
First, you need State Farm insurance. Sign up online or contact a local State Farm agent. Be sure to ask about the program. Already have your auto insurance through State Farm? Great! Request this discount online, by calling customer service or by contacting your local agent.
How does State Farm Drive Safe and Save work?
If your car already has OnStar technology, you may be able to get started quickly. Or, download the free Drive Safe and Save mobile app and request a Bluetooth beacon from State Farm – they'll deliver it to you for free. Once turned on and connected, these technologies will then be able to track how you drive.
Your discount is determined by how you drive. For just signing up, you immediately save approximately 5% off your auto insurance policy. Save even more, up to 30%, as the OnStar technology or app and Bluetooth beacon being tracking your driving habits.
What does State Farm Drive Safe and Save monitor?
Drive Safe and Save is based on your mileage and your driving habits. The app will monitor how many miles you drive, along with some driving characteristics.
Acceleration – Prove you're a safe driver by not accelerating too fast. When you accelerate too fast, you have less control over your car.
Braking – When it comes to braking, the safest driving habits to have are keeping a good distance between you and the car in front of you and driving at a safe speed. Drive Safe and Save monitors how quickly you brake, and rewards you for braking slowly, proving you kept a safe distance, rather than braking quickly to avoid an accident.
Cornering – The technologies can track quick, sharp turns, which are not safe driving behaviors. Quick or sharp turns usually show that you were trying to avoid quickly approaching cars – putting you at risk for a collision.
Speed – If you speed by 8 miles per hour or more, the app takes notice. To be considered a safe driver, you need to obey the speed limits.
Phone Use – This is an obvious hazard on the road, but so many people use their phone while driving. The technology can track when you're using your phone, through movement and use of the screen. Avoid phone use while driving for your safety and help increase your State Farm discounts at the same time.
Time of Day – If you can, avoid driving when traffic is heavy. This includes rush hour, when people are on their way to work and returning home. It's also good to avoid driving late at night, when alcohol can impair other drivers.
How do you save with State Farm Drive Safe and Save?
State Farm will gather and analyze the information from the technology before your policy renewal. Based on your mileage, acceleration, braking, turning, speed, phone use and typical time of driving, you can save up to 30% on your policy. Policy renewal typically occurs every six months, so you can expect to save at that time.
Who is the Drive Safe and Save program a good option for?
Simply put, this program is a good option for safe drivers. State Farm Drive Safe and Save is a way to reward those who are least at risk for collisions and accidents. If you drive the speed limit, put your phone away while driving and are cautious while you accelerate, brake and turn, you can really save big with this discount program. Also, if you avoid driving late at night or during heavy traffic, you can save even more. And for those who have a low annual mileage, you can get State Farm discounts through Drive Safe and Save – it's an easy way to save money on your car insurance policy.
What should someone know before opting into the Drive Safe and Save program?
With State Farm Drive Safe and Save, you will save no matter how, when or how many miles you drive – assuming you do not already receive a low mileage discount and it is discovered that you're actually driving more than what was stated. The program is never additive to your policy cost – it's always offers a discount.
If you have multiple cars on your State Farm policy, it is important to know that this program is car specific. You can choose to participate for every car, or for just one. This program is optional, but is an easy way to get a discount and encourages you to drive safer, so you can save money and reduce risk!