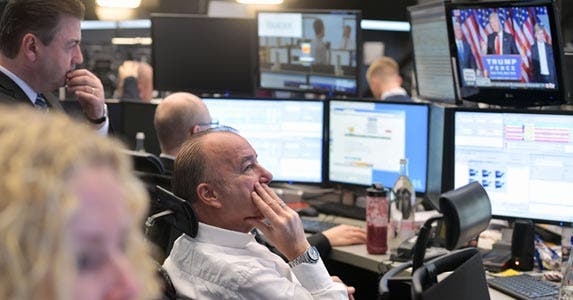 Surviving stock market volatility
As any Wall Street analyst will tell you, the stock market utterly hates surprises and uncertainty. And when it's startled by what's around the corner, it can respond by taking investors on a wild ride filled with heart-stopping, near-vertical drops and hairpin turns.
As votes rolled in for Donald Trump, panicky investors fled to the relatively greener pastures of fixed-income investments. The market was expecting Hillary Clinton to win the presidential race, particularly after the FBI chief indicated there were no bombshells in the latest round of emails. Stocks rallied on that news; now, the election of Donald Trump is being greeted by Wall Street's version of a panic attack.
As a long-term investor, you'll have to hold on tight through breathtaking market ups and downs worthy of the most intimidating roller coasters. Bankrate talked to financial experts about how to ride out the volatility, and now we're passing their advice on to you.
That's just how we roll.
ADVISER SEARCH: Find a financial adviser today.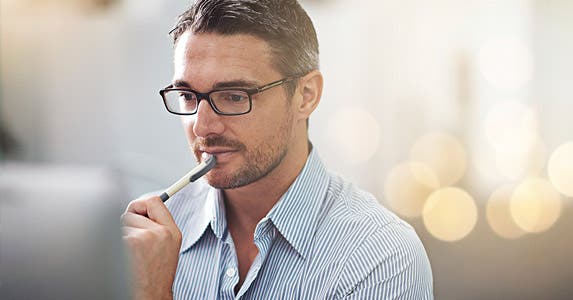 Craft written investment policy statement
iStock.com
For those times when the market serves up twists and turns, testing your courage and turning your stomach, ensure you're grounded by an investment policy statement. This document serves as a blueprint or compass to remind you of your overall investment goals and why the asset allocation you selected is appropriate for your goals.
"The objective of good and well-designed investment portfolios is to ensure investors can stay the course through good and bad markets," says Jonathan K. Duong, president and founder of Wealth Engineers in Denver.
"That's why it is so important for investors to do a thorough risk analysis before investing. … If you're a do-it-yourself investor, take the time to actually write out your investment policy statement. If you work with a financial planner, it's something the planner should do for you or provide you assistance in doing."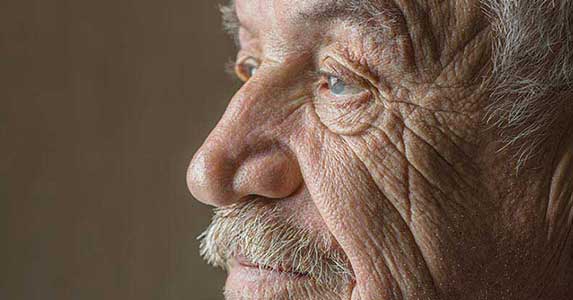 Have a comprehensive financial plan
Vladimir Godnik/GettyImages
Don't have a written financial plan? Developing one can help you through what feels like a 30-story plunge. "The investment policy statement helps define the asset-allocation goals, and the financial plan helps investors see how the investment portfolio fits within their overall financial picture," Duong says.
"A written financial plan gives you some confidence and rationale as to where you are in relation to your overall plan. And it reminds you that you are unlikely to be fully derailed from your plan simply due to some market volatility."
More than likely, he adds, stock market investing during times of volatility will take you lower than you plan to be on occasion. "But the goal is to stick to the plan, so when markets do provide returns, you will get back on track."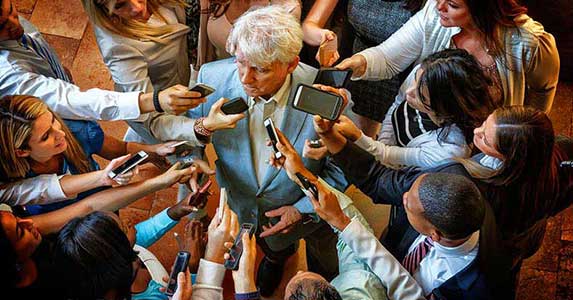 Avoid big media doom-mongers
stevecoleimages/Getty Images
Too much attention to business news can only boost the feeling you've boarded a thrill ride. That strategy hurt a client working with Carol Berger, CFP professional at Berger Wealth Management in Peachtree City, Georgia.
"I have a married couple as clients, and the husband and wife keep their portfolios entirely separate. She has a very hands-off approach. … On the other hand, the husband is always afraid the market's going to tank."
As the Greek debt crisis hit, the hubby instructed Berger to sell everything. Over the next few weeks, she says, "Nothing happened, and in fact the market rose a bit. He called me a month later and said he needed to get back in the market. This wasn't the first time this happened."
Not long ago, Berger reviewed the "his-and-hers portfolios" over a recent three-year span. Hers was up 30 percent, his 2 percent.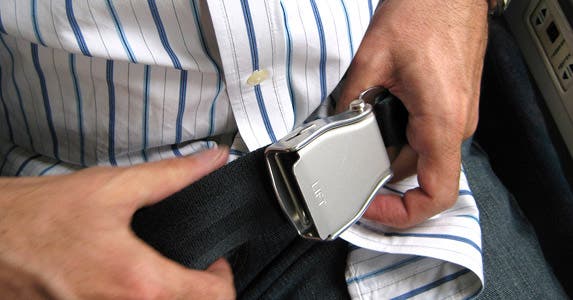 Ask whether you can be right twice
iStock.com
One way to avoid leaping out from under your lap restraint is to remind yourself that if gyrations force you out of the stock market, you must be correct on when to get out, and correct again on when to get back in.
Getting that timing right is very difficult. Compounding the problem is that many investors return to the market only after it has rallied substantially. They ignore the fact that the biggest gains are often registered early in market turnarounds.
"Evidence suggests professional forecasters and market timers don't have better results than the flip of a coin," says Duong, of Wealth Engineers. "That means the odds are not in your favor in taking the risks of getting in and out with your investments."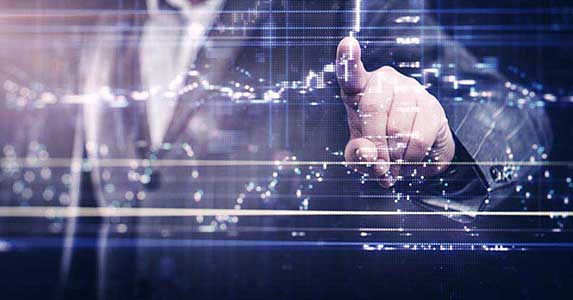 Combat G-forces with ETFs
da-kuk/Getty Images
If past volatility has rattled your bones like only an old-fashioned wooden coaster can, a portfolio of exchange-traded funds can be a strategic tool to reduce overall volatility while attaining good long-term outcomes, says Jim Heitman, founder of Compass Financial Planning in Alta Loma, California. "There are index ETFs that are designed to be less volatile," he says. "Then, when the evening talking heads start talking about a big drop in the market, you can just ignore them."
When a market correction is due, consider hedging by using an inverse ETF, says Phillip R. Christenson, financial planner and portfolio manager at Phillip James Financial in Plymouth, Minnesota.
"If a correction does occur, your inverse ETF will go up in value, offsetting the losses from your other investments," he says.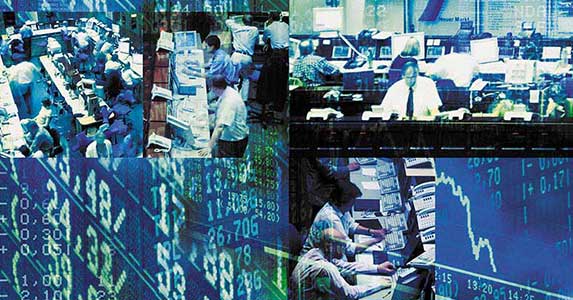 Settle stomach with dollar-cost averaging
Image Source/Getty Images
There's an antidote more effective than Dramamine for market-induced motion sickness, some experts say. That is dollar-cost averaging, the practice of investing a fixed amount of money at regular intervals.
"That makes a whole lot of sense," Berger says. "Dollar-cost averaging imposes a discipline upon you, and that is a huge part of investing."
Take heart in times of volatility that you are dollar-cost averaging into your 401(k), adds Robert Wesley Shannon, owner of SJK Financial Planning in Hurst, Texas. "Volatility is the friend of dollar-cost averaging," he adds.
"A well-allocated portfolio designed with the needs and risk tolerance of the owner should always weather volatile times."
What's more, annual rebalancing of portfolios keeps investors from chasing returns and offers a systematic buying of low- and selling of high-priced equities. "These are principles to cling to in volatile markets," Shannon says.
ADVISER SEARCH: Search today for a financial adviser in your area.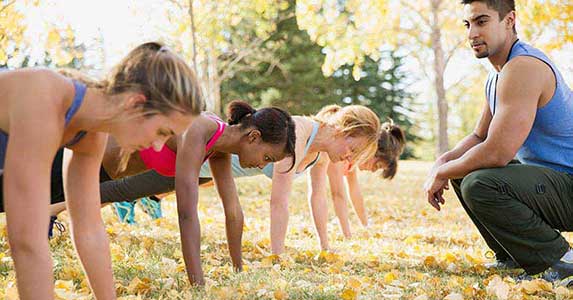 Try a 'liability matching' approach
Hero Images/GettyImages
Ups and downs induce fewer white knuckles if you follow a strategy of matching a security to a specific cash need during a specific time frame, says Michelle Buonincontri, a financial planner in Anthem, Arizona. This applies especially to retirees who are taking distributions from their retirement accounts.
If your cash needs are secured and not dependent on the market during a rolling period of say, 10 years, risk is reduced because retirement withdrawals are planned events. They don't require stocks be sold at market lows.
"Sequence risk is reduced because we are not withdrawing from the growth portion of the portfolio to meet this need," Buonincontri says.
"Consequently, the volatility of the growth portion, due to market conditions, would not matter until the end of the defined time horizon when the secured cash portion ended.
And if that period were long enough, you most likely rode out the market decline without having to do any unplanned selling."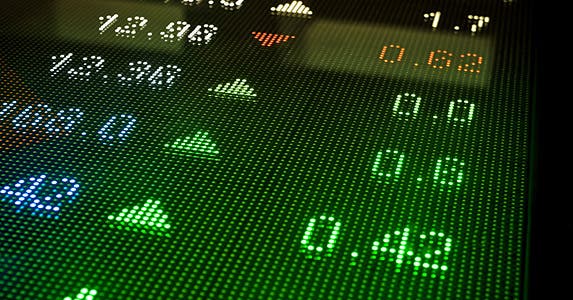 Stocks defy gravity
iStock.com
In the short term, stocks and roller-coaster aficionados experience highs and lows.
But in the long term, coaster cars return to their starting points, while stocks only go higher.
"The Dow climbs a wall of worry," says Christenson, of Phillip James Financial. "This is an old Wall Street saying meaning the Dow and stocks in general continue to go up over time despite all the negative news.
"By knowing this, you can change your mindset ahead of time and realize market corrections are just a normal part of investing. Visualize yourself losing 20-40 percent of your portfolio. It might seem scary. But knowing that no bear market has lasted forever should soften the impact. There may be setbacks from time to time, but the stock market has always gone up no matter how much bad news tries to knock it down."
This is what makes stock market investing a fun ride, indeed.