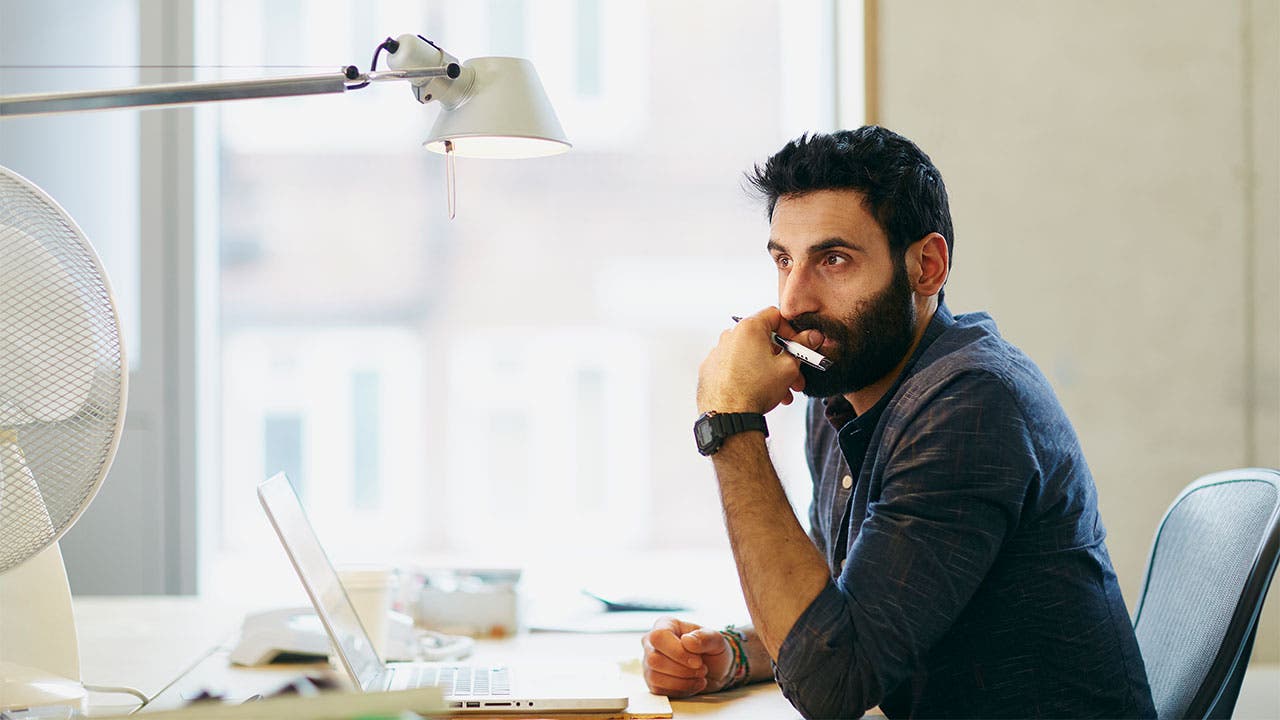 You want to trade stocks, but you just have one question: Which broker should you use?
Here are top picks for the best online brokers for stocks in 2019
What to consider when choosing a broker
Price
You'll want to consider the price, of course. And on that front, you're in luck — fees have been dropping at household names as a price war across the investing world wages on.
Broker resources
You'll also want to consider factors like the kind of advice and research tools from the broker, the quality of the digital trading app and the ability to place trades quickly and reliably, among other things.
Your strategy
The account you really want, of course, will ultimately come down to your personal investment strategy — including how frequently you plan to trade and whether you're a beginner or more experienced. But to jump-start the process, here are the highlights of several accounts that you may want to consider.
Best online brokers for stocks details
Fidelity Investments – best for research & tools
Among the reasons you might choose a brand known for managing retirement plans and mutual funds to trade stocks is the amount of research that will be at your fingertips.
As Bankrate's in-depth review put it: "Fidelity is one of the few brokers out there where investors can do intensive research on every element of their portfolio without ever having to do a Google search or visiting a third-party site."
The information available — which also includes sophisticated screening tools, such as dividend screens with payout ratio and ex-dividend dates — makes the account a good option for investors who want to dig in.
The pricing is also competitive: It's $4.95 for each stock trade — a price that also makes it a good option for active traders.
Furthermore, Fidelity Investment won first place in the customer experience rating in Investor's Business Daily's annual investor survey, which polled the people who ought to know best: brokers' customers.
Fidelity earned 4.5 out of 5 stars in Bankrate's review.
Standard pricing for stock trades: $4.95 and options are $4.95 plus an additional $0.65 per contract
Minimum amount to open new account: $0
TD Ameritrade – best for first-time investors
TD Ameritrade is innovating faster and faster. Most recently, the company made a splash in announcing that TD Ameritrade clients can now ask Alexa-equipped devices to buy and sell stocks in addition to other things they've been able to ask for months, such as getting market updates.
A voice command is designed to simplify your life at times when you're, say, cooking spaghetti and have your hands covered in carbonara sauce — a scenario that would make firing up a mobile app more complicated. Besides that, there are plenty of people who think voice is the future of navigation.
As investors, you will have access to a library of educational content that includes almost 500 videos and more than 2,000 articles. Yes, that sounds a bit overwhelming. But that's also why TD Ameritrade says its education center curates the most popular content based on the overall viewership numbers.
You will, however, need to spend a little more to make trades than you would at other companies. Commissions are $6.95 per trade.
TD Ameritrade scored 4.5 out of 5 stars in Bankrate's review.
Standard pricing for stock trades: $6.95 and options are $6.95 plus an additional $0.75 per contract
Minimum amount to open new account: $0
Charles Schwab – best for low fees
Charles Schwab is one of the best options for low fees. The standard pricing for stock trades is $4.95 and options are $4.95 plus an additional $0.65 per contract — making it one of the lowest-cost online brokers.
You aren't trading in customer service for cheaper commissions either.
In 2017, Charles Schwab illustrated how it is working to put the client first by promising a satisfaction guarantee. Under the policy, clients can get refunds on related commissions, a transaction fee or an advisory program if they feel unsatisfied — something Walt Bettinger, president and CEO of Charles Schwab, said you already expect.
"Today's consumers expect great value, a great experience and a refund if they aren't satisfied," Bettinger said in a press release announcing the guarantee. "We believe a modern investing experience should deliver on these expectations – period."
Charles Schwab earned 4.5 out of 5 stars in Bankrate's review.
Standard pricing for stock trades: $4.95 and options are $4.95 plus an additional $0.65 per contract
Minimum amount to open a brokerage account: $1,000
Robinhood – best for mobile app experience
Robinhood is a newcomer, but the online brokerage has made quite a splash.
Why should you consider it? Not only does the fintech company offer a zero-fee stock trading app, it is aggressively trying to become a platform that offers all kinds of financial products and services.
Robinhood's, mobile app is sleek and easy to use, and its language is more accessible than others. For example: Its help box leads with, "Hey! How can we help?" It also lets you invest in cryptocurrencies.
Its research tools are less robust than other options. But there's also an option to pay for premium services. And regardless, the limited approach helps make the experience feel less overwhelming. In fact, the company won the Apple Design Award in 2015.
Most recently, the company built an independent clearing system to settle and clear transactions. Translation: The digital customer experience ought to only improve.
Robinhood was founded in 2013, and the company already claims 6 million customers — many of whom are millennials.
Robinhood earned 3.5 out of 5 stars in its Bankrate review.
Standard pricing for stock trades: $0
Minimum amount to open a brokerage account: $0
You have other plenty of other broker account options, too. Consider Vanguard, E-Trade and Ally Invest.